50 Amazing Photos That Reveal The Unseen Side Of Things
Here are 50 remarkable and uncommon images that show the hidden side of things. In this amazing world we live in, there are always happenings that we could not even notice. You may find seldom seen things, people, places, incidents, and anything else that will awaken the inner kid within you in this collection.
All images include links that take you to the places where they were taken. Please feel free to check out more of these photographers' work on their personal websites or in their collections.
#1 When It's Cold Enough To See The Melody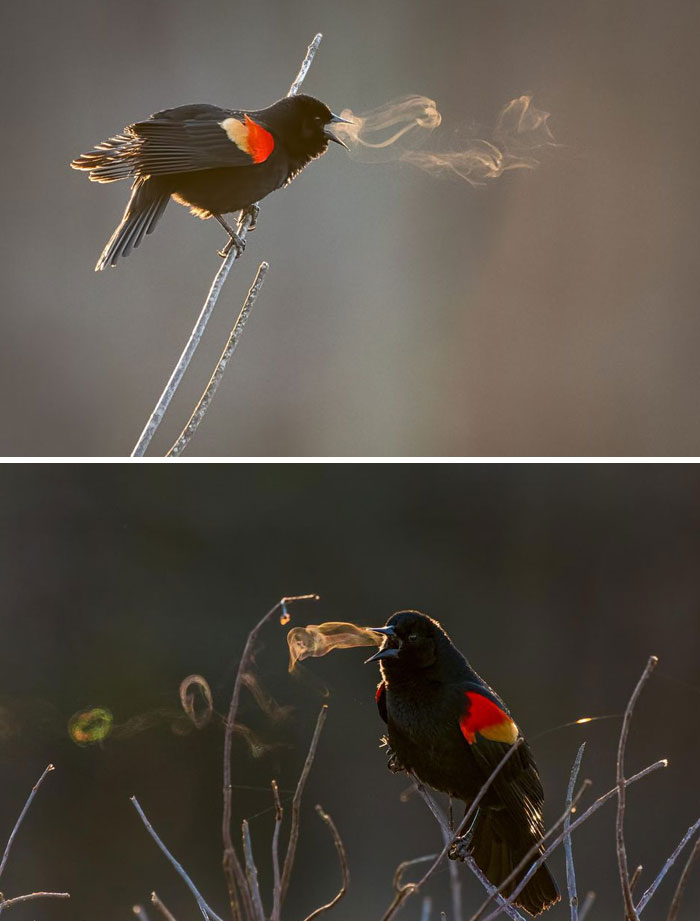 Image Source: Kathrin Swoboda Photography
#2 Spotted A Rainbow Cloud From My Balcony. Not As Beautiful As Aurora But Pretty Rare To See Such Phenomena In India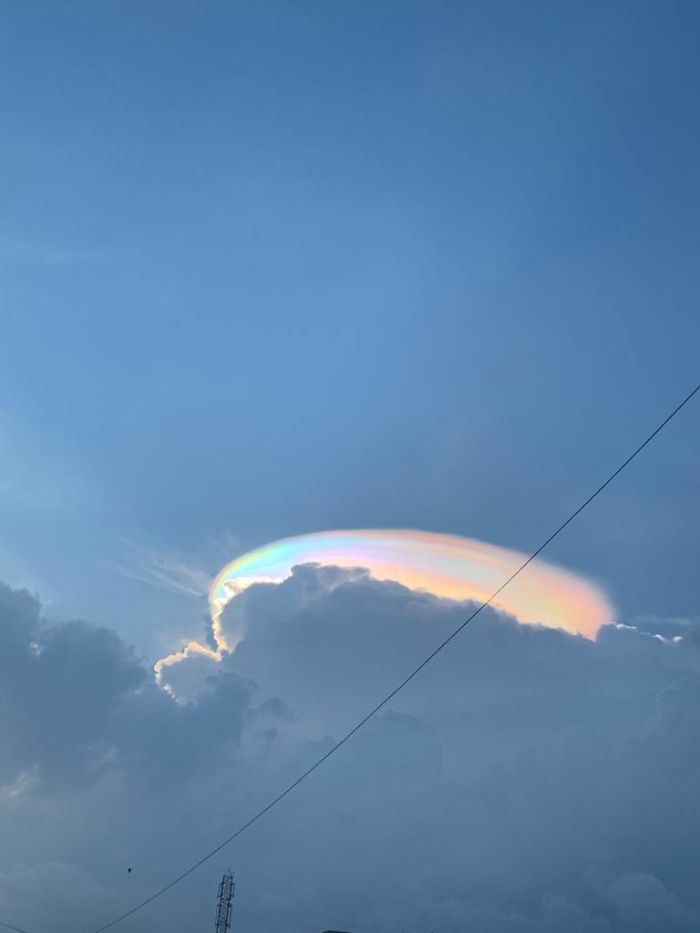 Image Source: Readingislove
#3 This Is What Sunset Looks Like From Space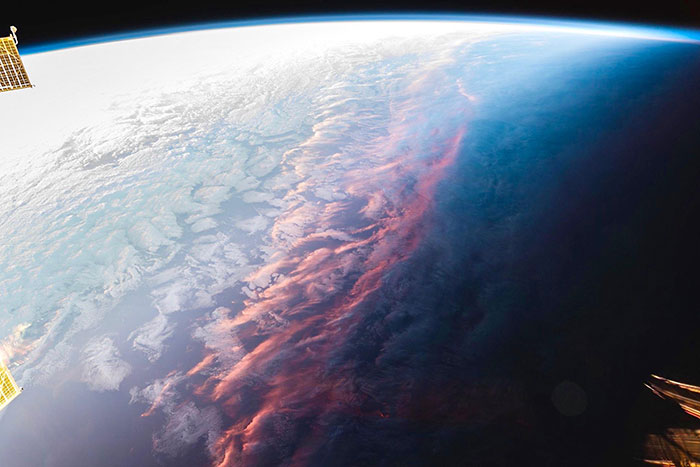 Image Source: Astro_Alex
#4 Here Are My Removed & Genetically Modified White Blood Cells, About To Be Put Back In To Hopefully Cure My Cancer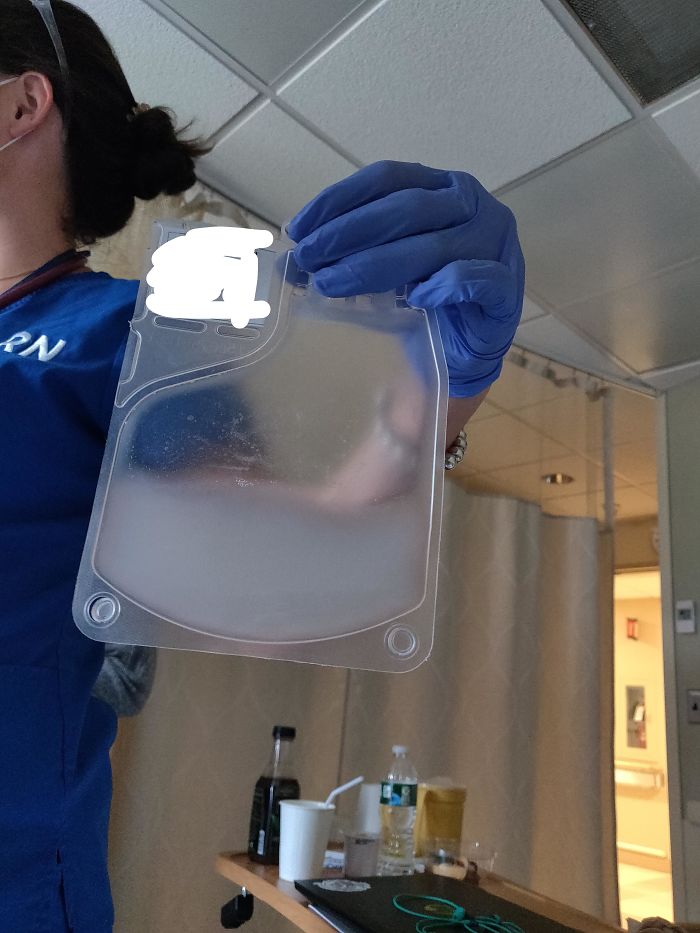 Image Source: sarahjewel
#5 Not A Painting – Just An Iceberg Flipped Upside Down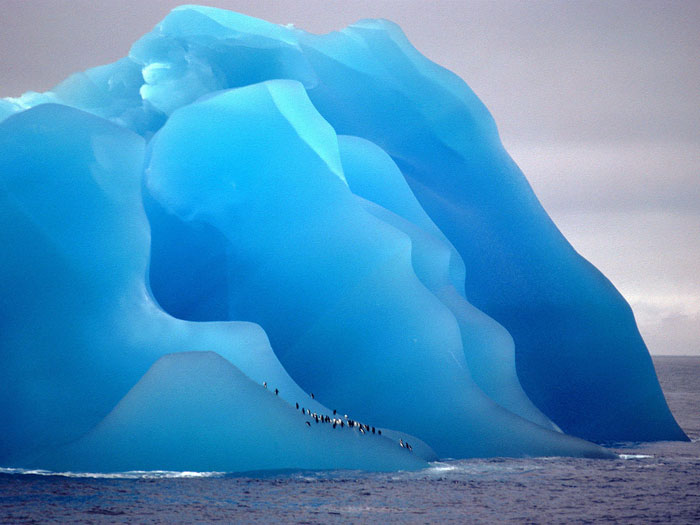 #6 This Albino Peacock I Saw In Malaysia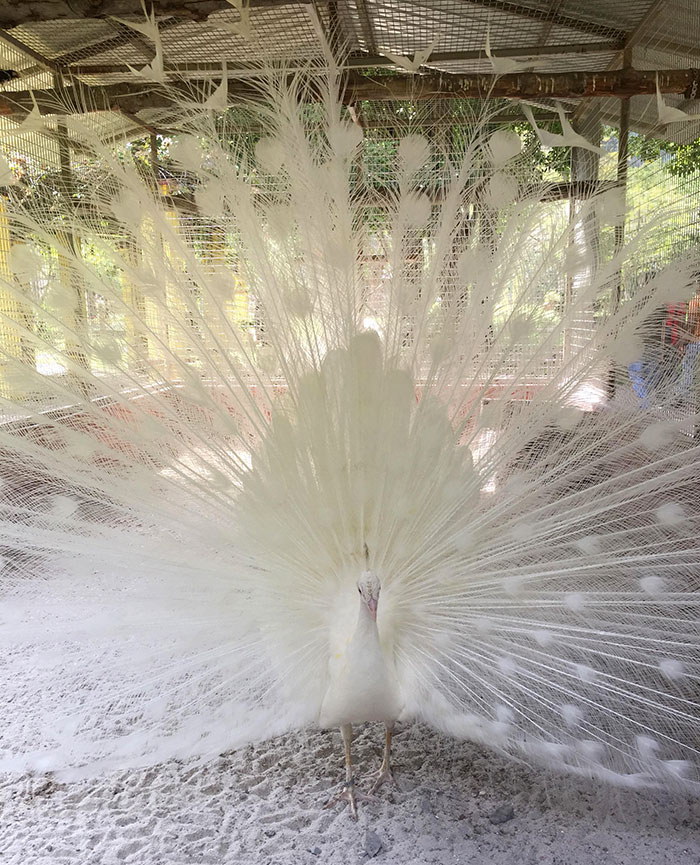 Image Source: PepeTheFRQG
#7 Finally Got My Prosthetics In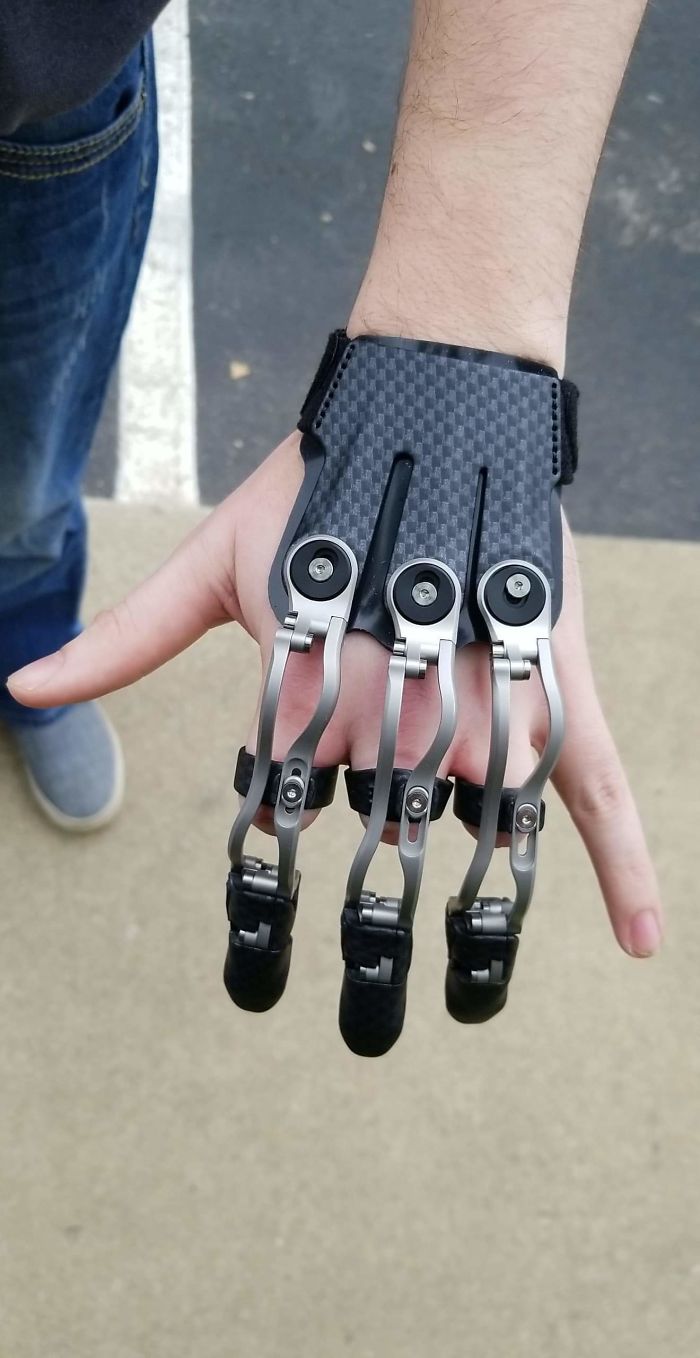 Image Source: Rewster27
#8 Bioluminescent Phytoplankton In The Persian Gulf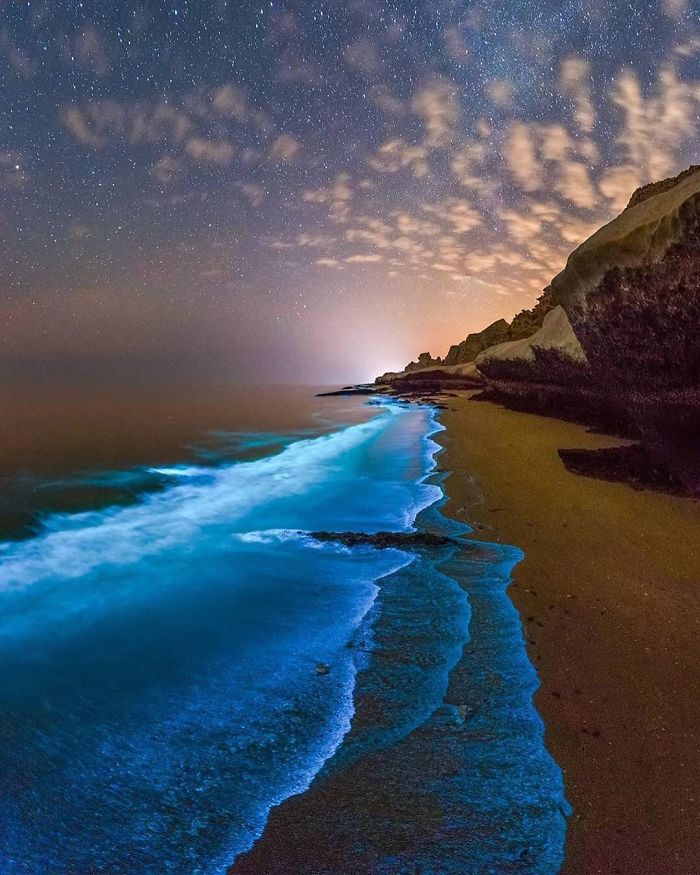 Image Source: hayati.photography
#9 Ice Eggs – This Rare Phenomenon Occurs When Ice Is Rolled Over By Wind And Water (Northern Finland)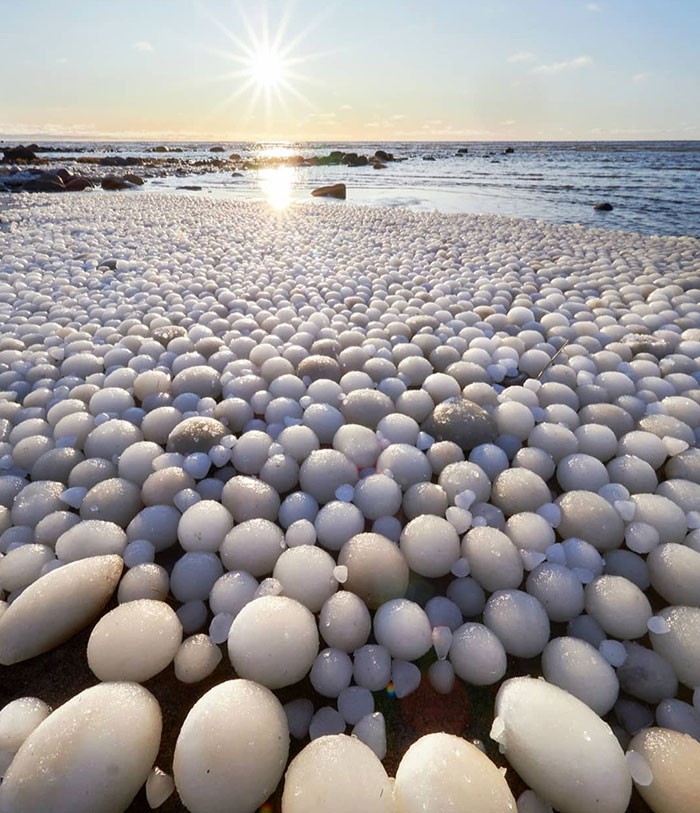 Image Source: rismatti
#10 Nappies In Sweden Have A Father On The Packaging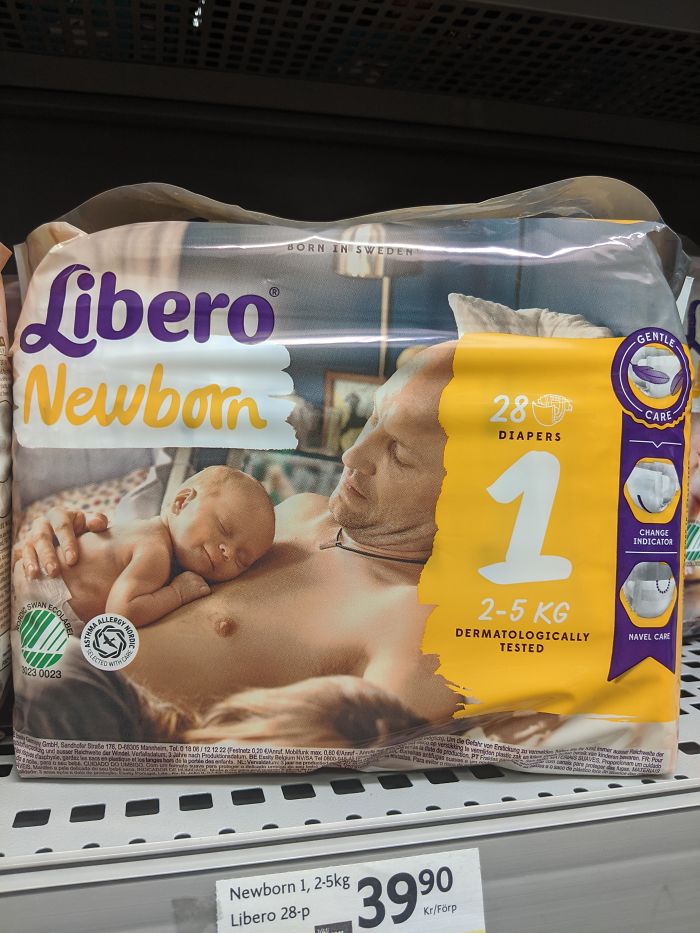 Image Source: caspii2
#11 The Forests Of Aspen, Colorado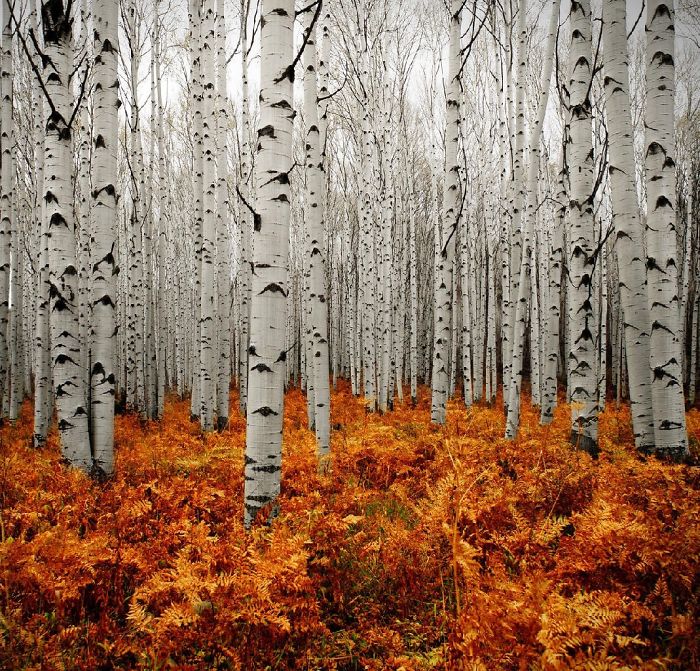 Image Source: d3333p7
#12 This Huge Tree In Cairo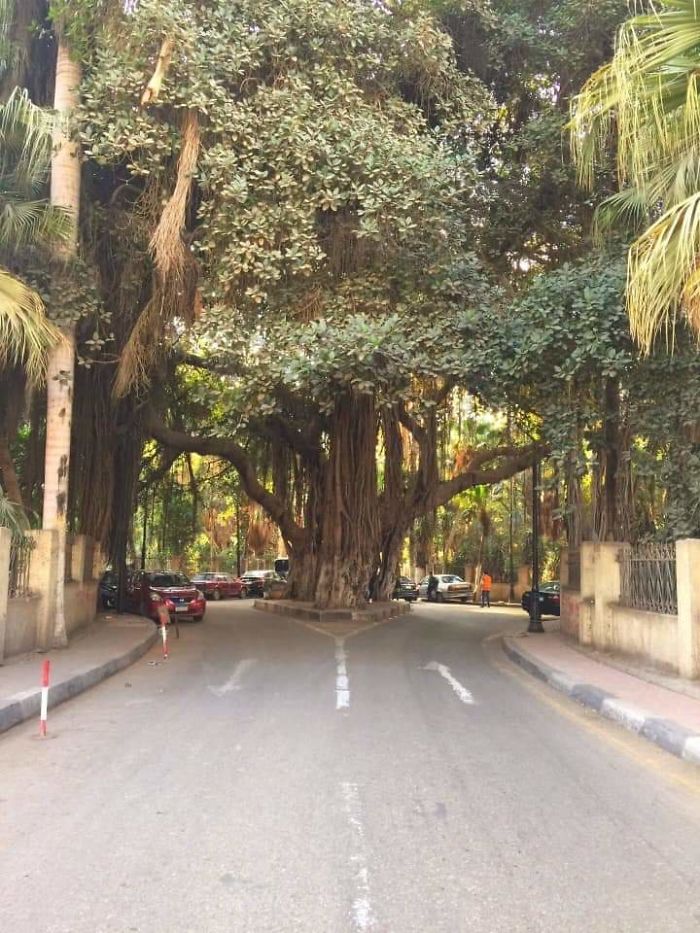 #13 Highway To Heaven. 30-Second Long Exposure Of Airliner Departing From Runway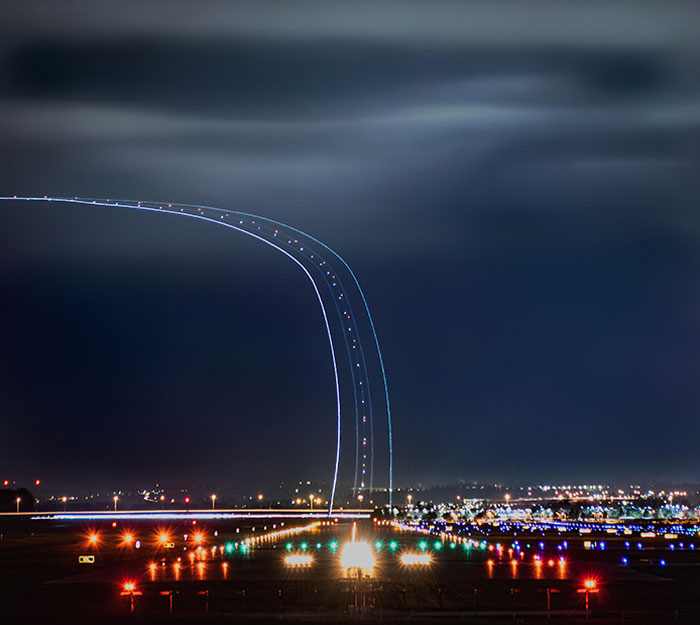 Image Source: Jimmy_Scrambles
#14 My Nails Pushing The Chemo Out Of My Fingertips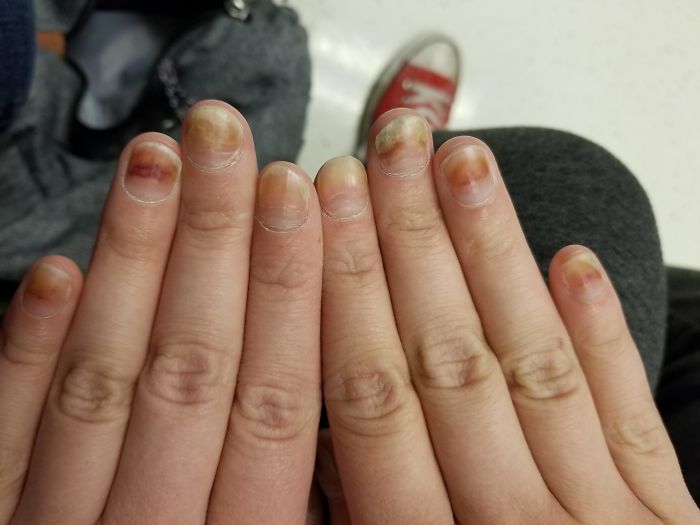 Image Source: llowreyy
#15 Truck Door Handle On A Frosty Morning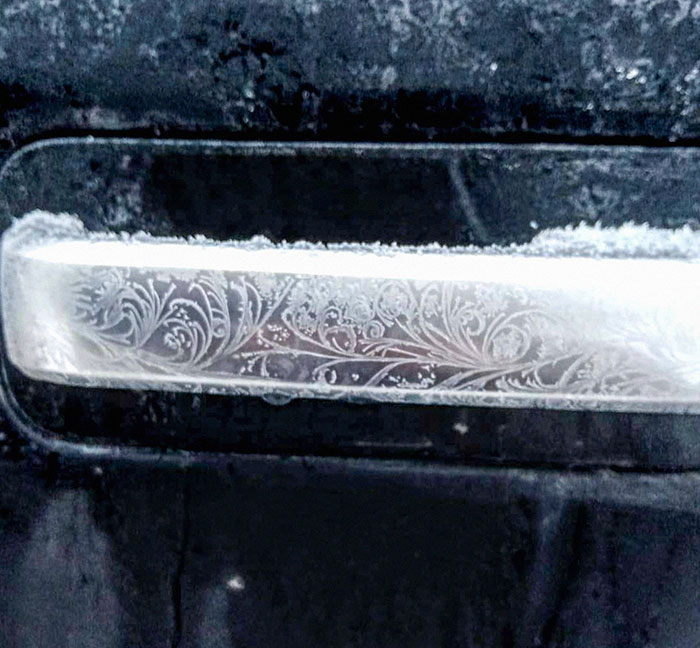 Image Source: demanded101
#16 My Dad Got A Periodic Table With The Actual Elements In It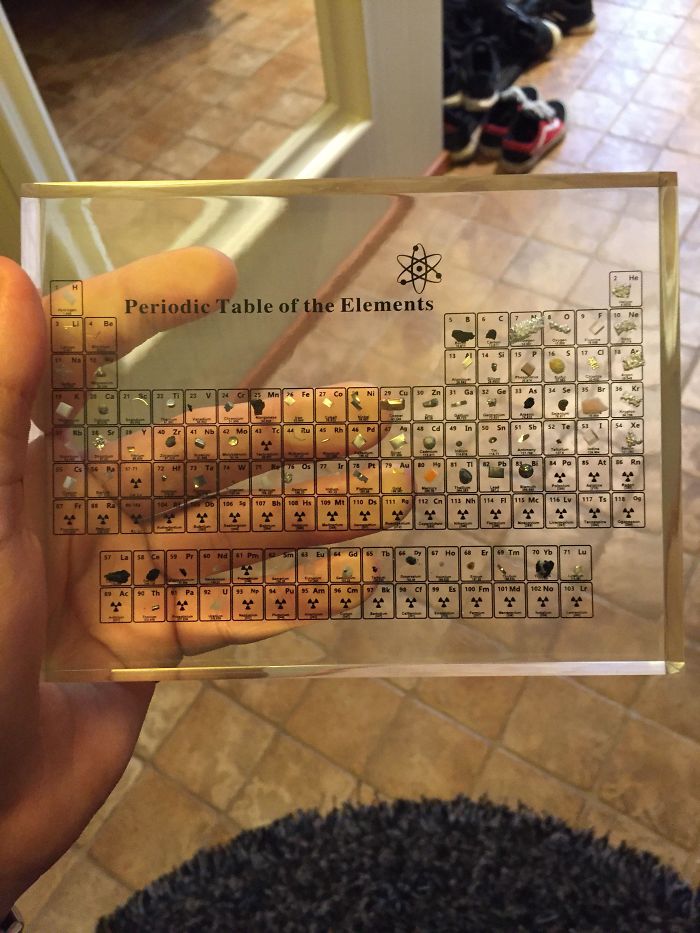 Image Source: Thatssomefreakyshit
#17 A Pistachio Plant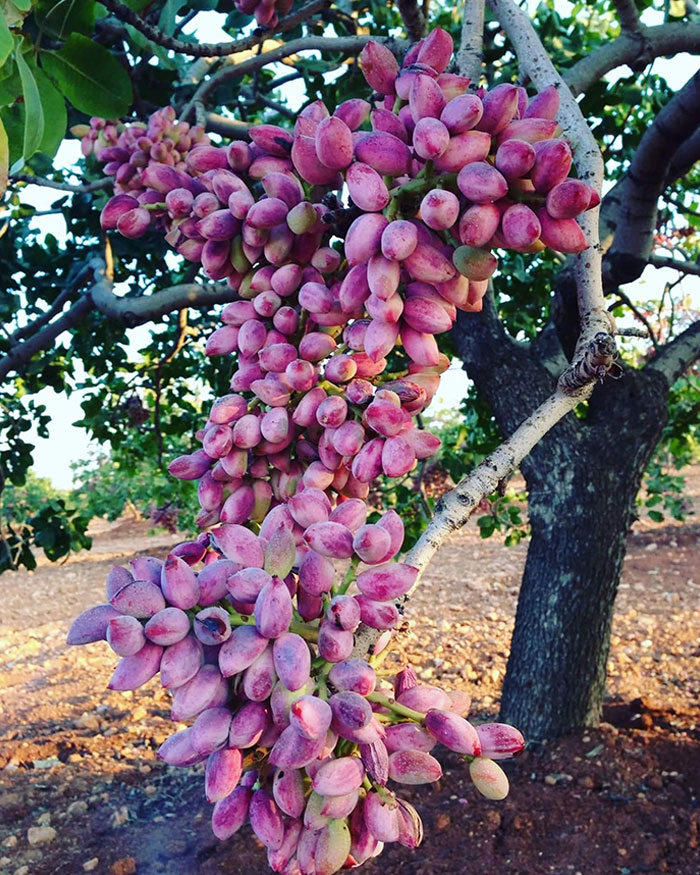 #18 The Sun Hit This Freshly-Paved Tarmac Just Right And Made A Real-Life Rainbow Road Through Polarized Image Source: Lenses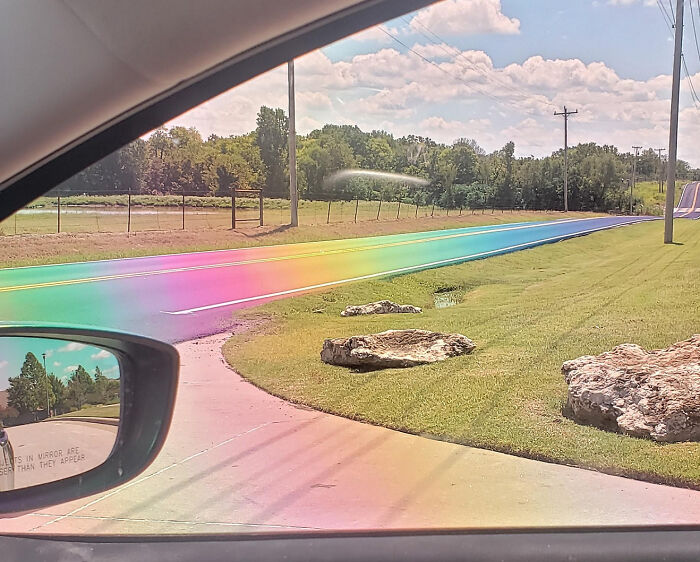 Image Source: kenziemonsterrawr
#19 This Butterfly With Transparent Wings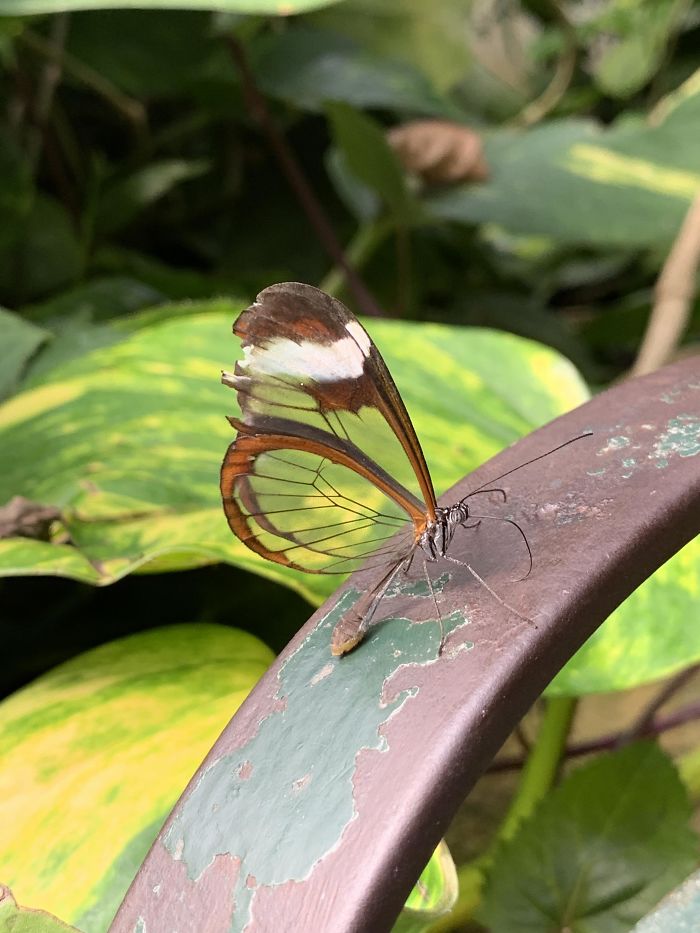 Image Source: flightoffancy85
#20 Amazing Jimbacrinus Crinoid Fossils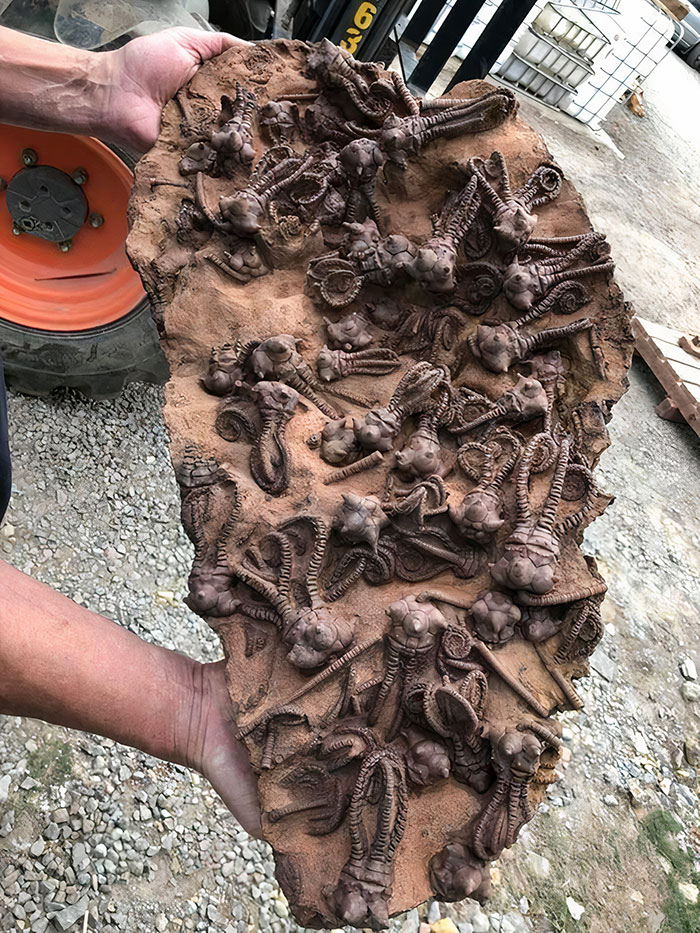 Image Source: Tom Kapitany
#21 What A Piece Of 10,000-Year-Old Glacial Ice Looks Like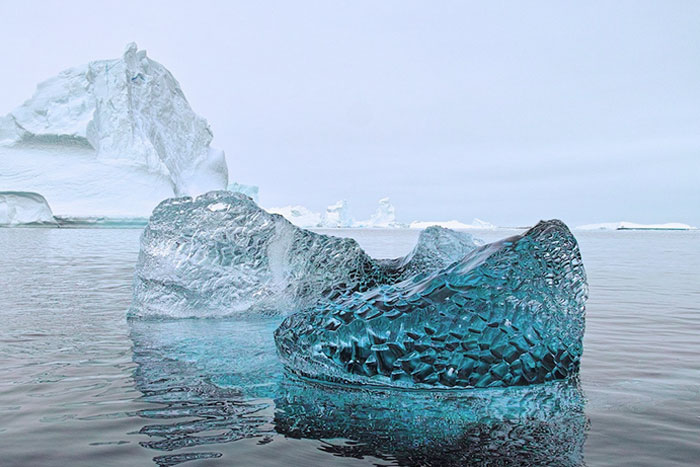 Image Source: landofice
#22 This Close Up Shot Of A Dragonfly I Took With My Phone The Other Day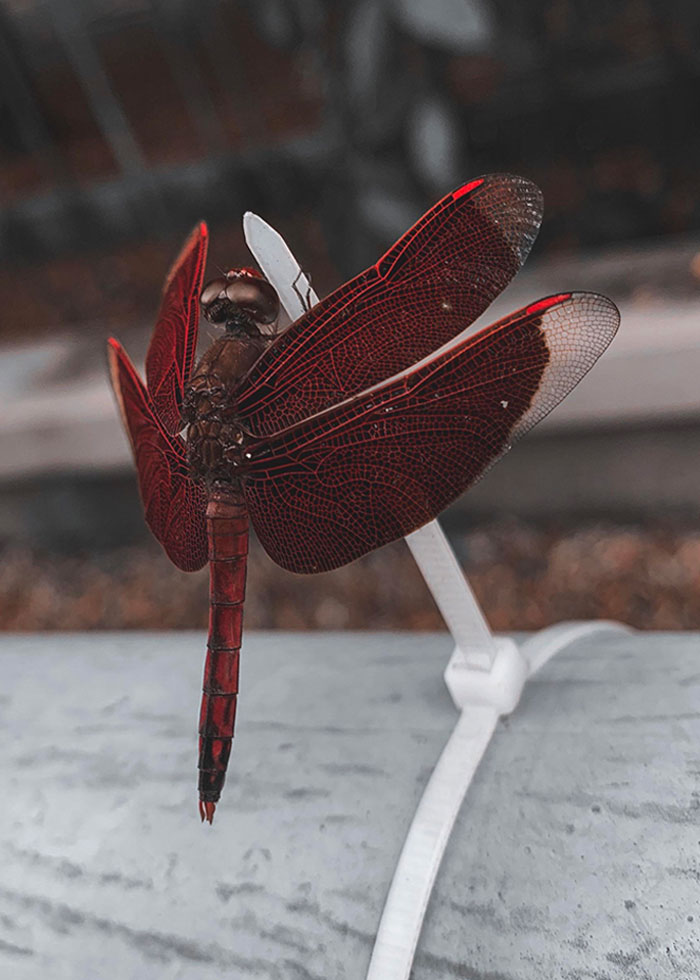 Image Source: UltraBloodWing
#23 Just When You Thought You'd Seen Everything – Here's Snowball, An Extremely Rare Leucistic Alligator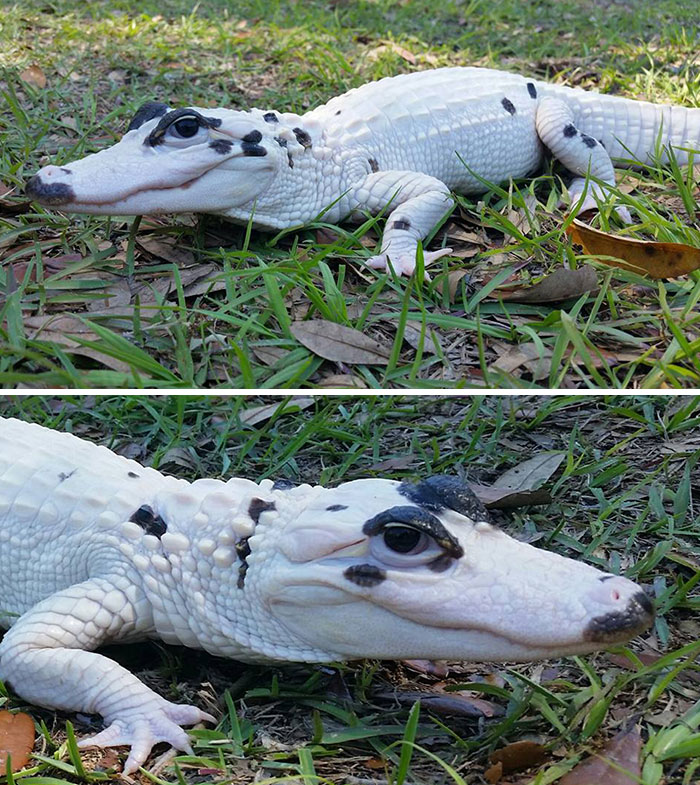 Image Source: nathan.sweeting
#24 My Hair Is Half Blonde Half Brunette. Including Eyebrows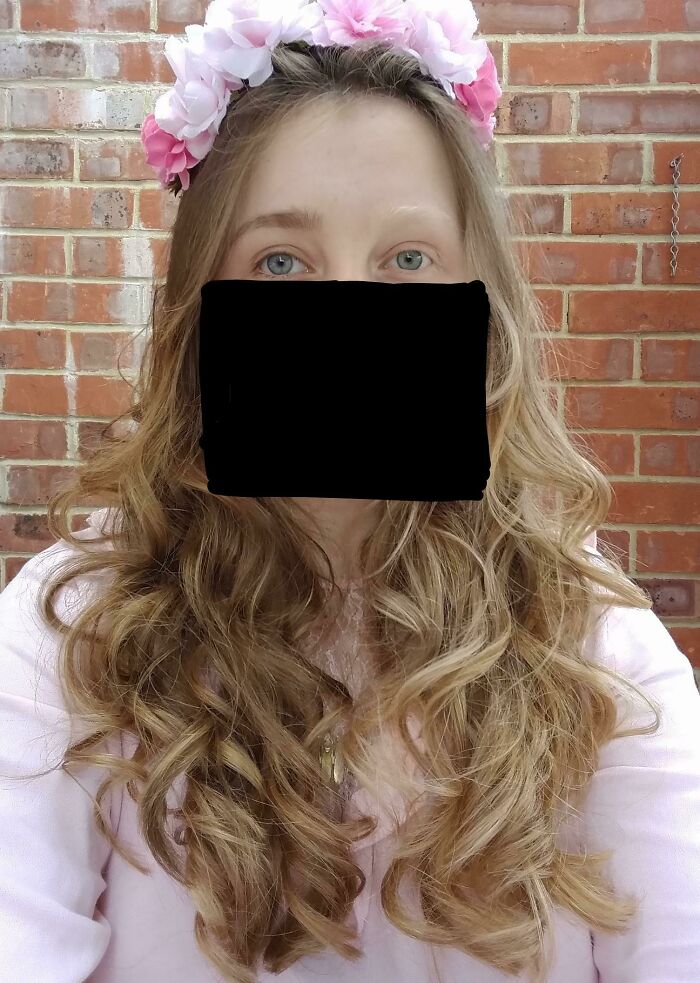 Image Source: Sunflowely
#25 Horses On A Plane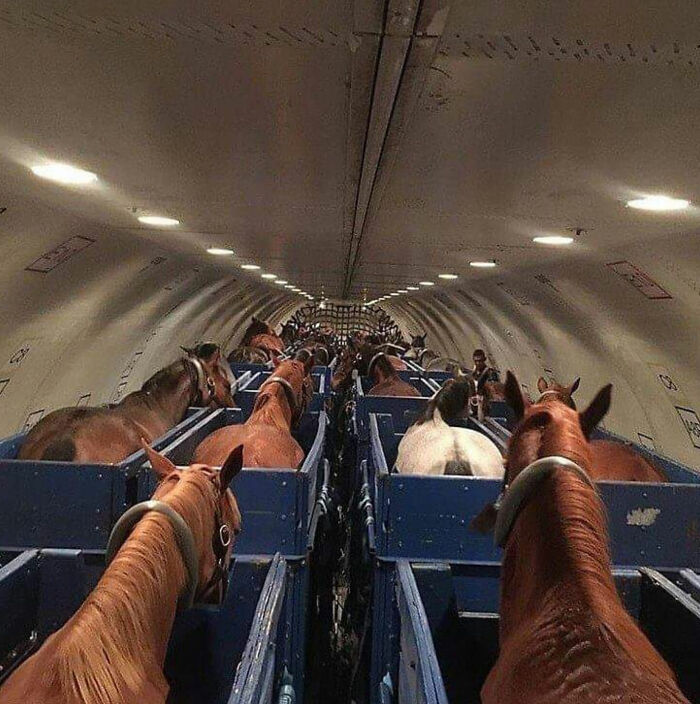 #26 Certain Fish Skin Can Be Grafted Onto Burns And Diabetic Wounds. The Material Recruits The Body's Own Cells And Is Converted Eventually Into Living Tissue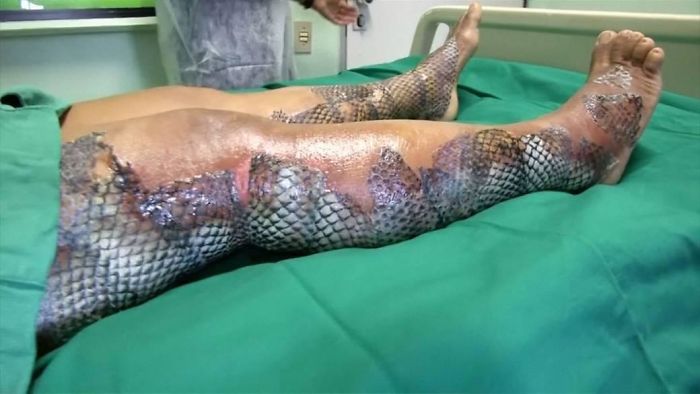 Image Source: QueenMuda
#27 This Pencil Store In Tehran, Iran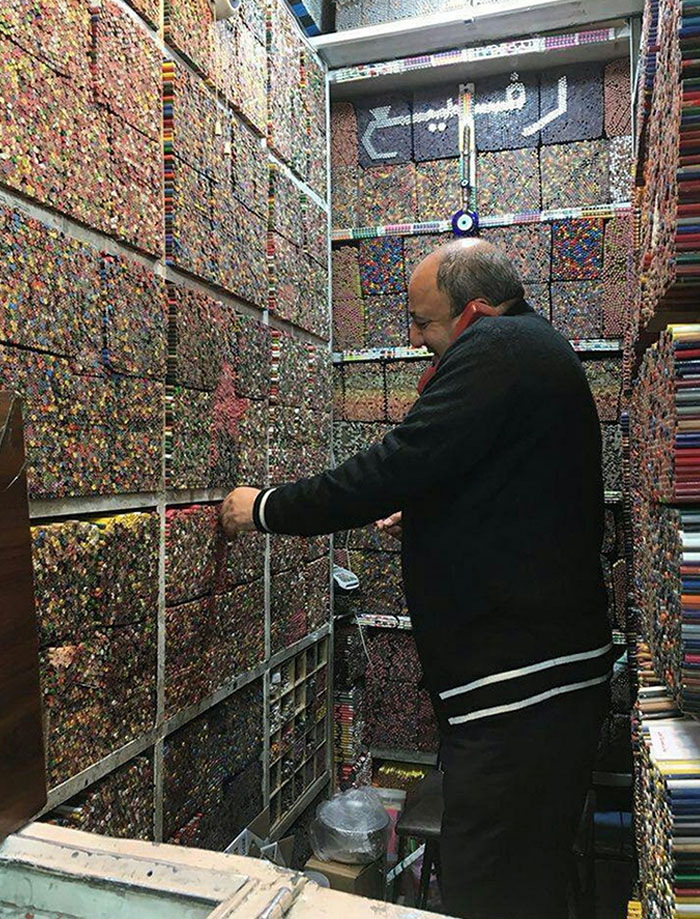 #28 The Density Of Penguin Feathers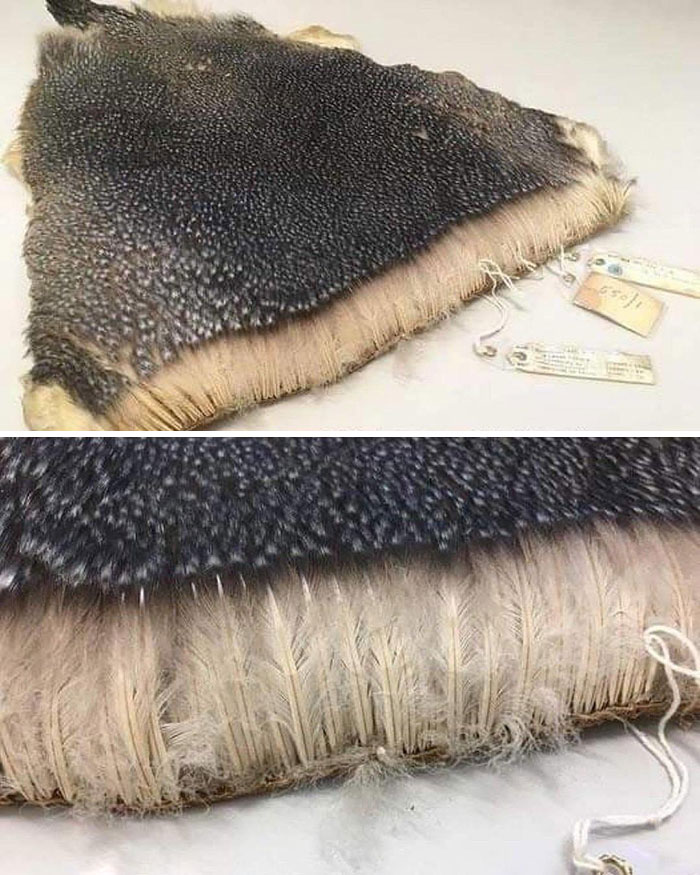 Image Source: BaconKoen
#29 Astronaut Bruce McCandless Floating Away From The Safety Of The Space Shuttle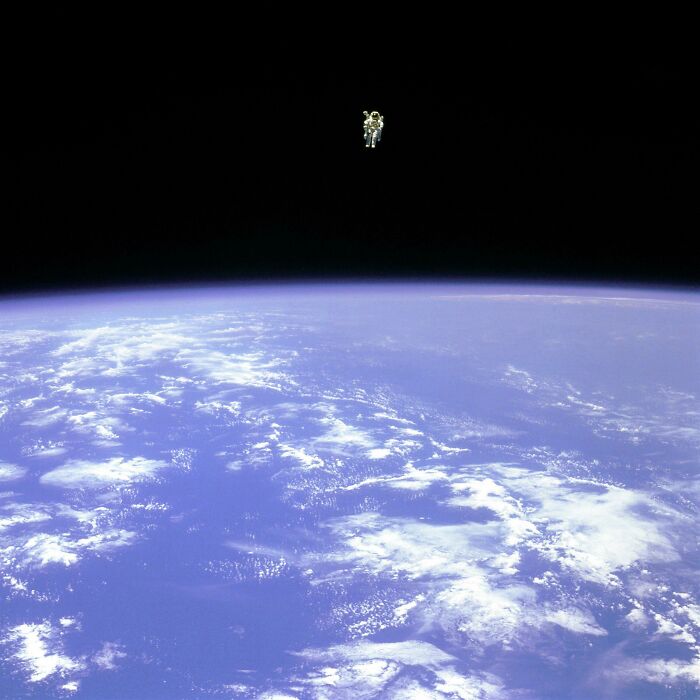 Image Source: nasa.gov
#30 Sendai Daikannon, One Of The Tallest Statues In The World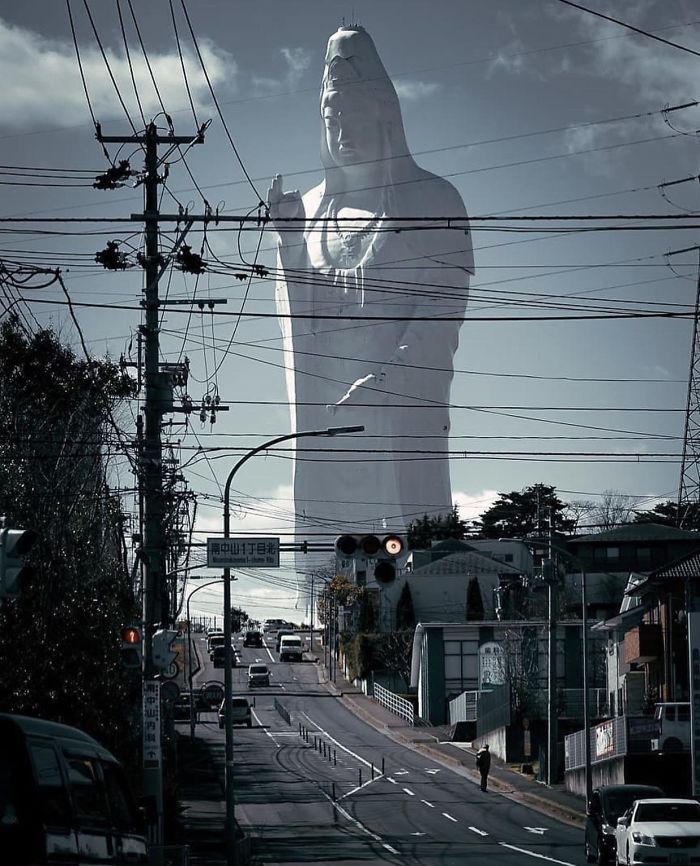 Image Source: ko_ref
#31 The Color Of My Kitten's Foot Is Split Down The Middle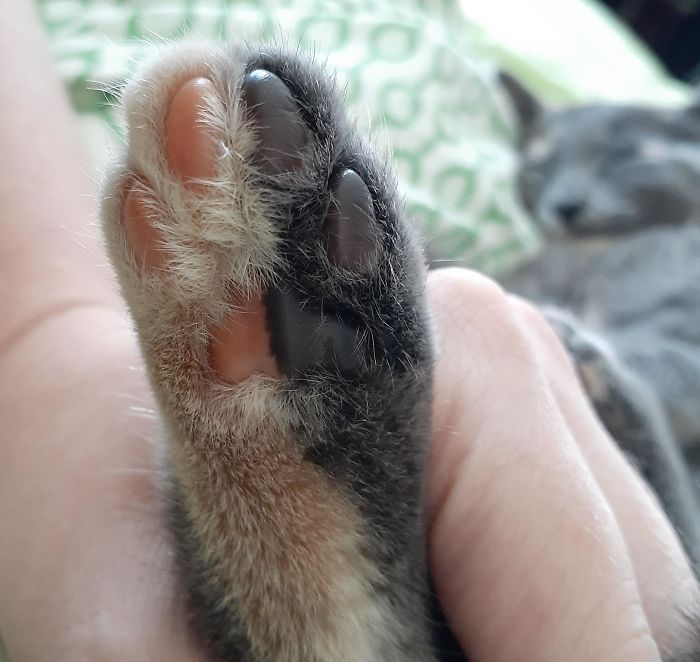 Image Source: TheAbominableRex
#32 This Red Only Rainbow I Saw At Midnight In Finland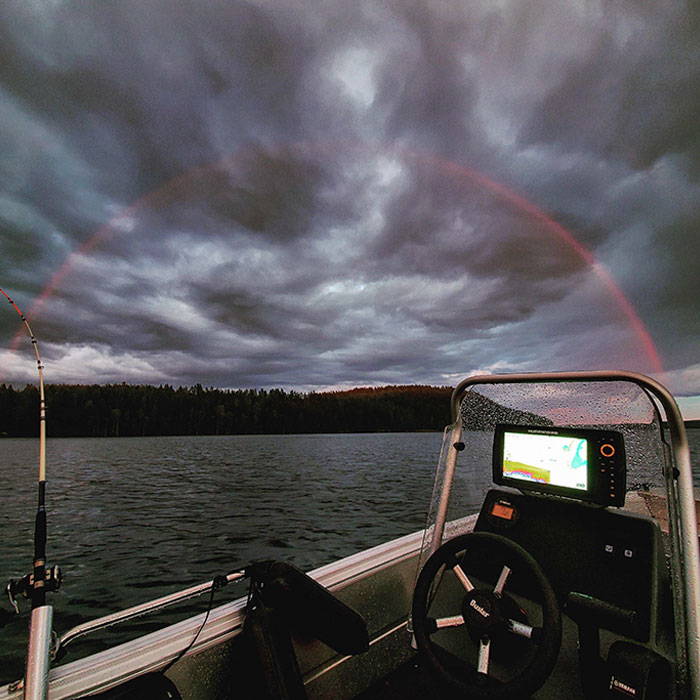 Image Source: junn0
#33 This Majestic Emerald Mallard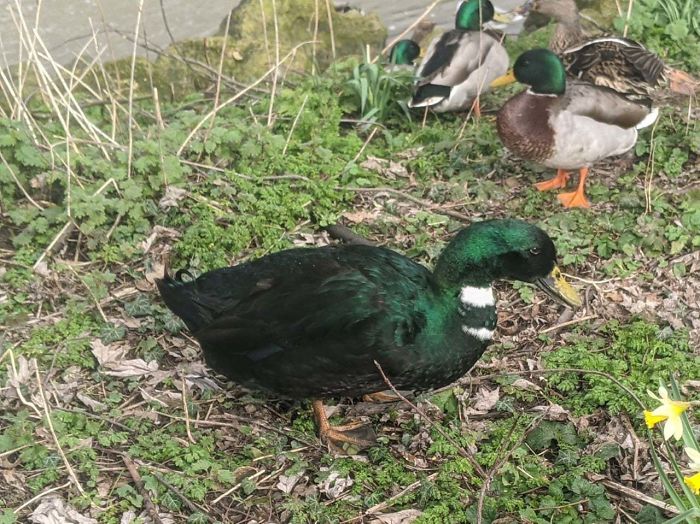 Image Source: reddit.com
#34 My Cactus Has Grown A Strange-Looking Flower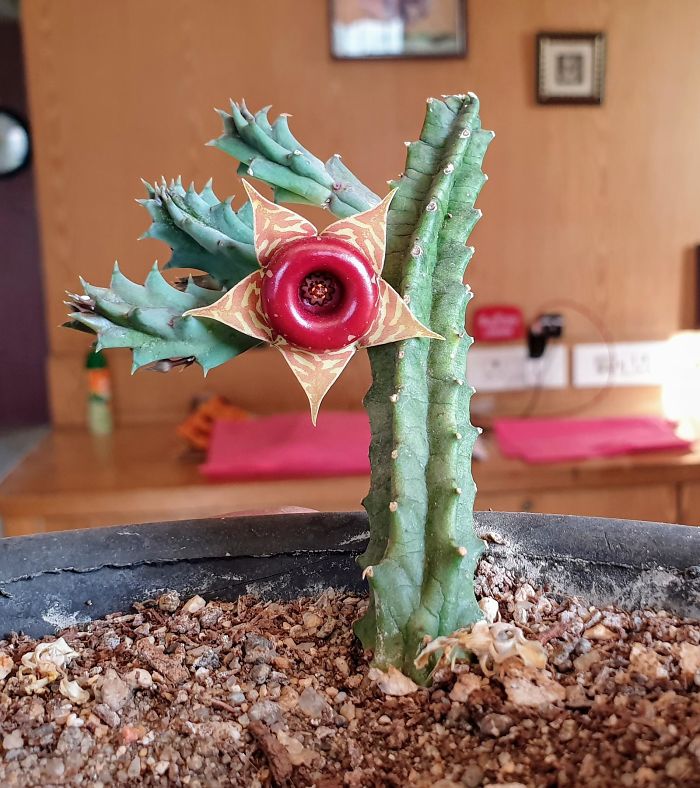 Image Source: 7-methyltheophylline
#35 In Case You Haven't Seen Spider Feet Up Close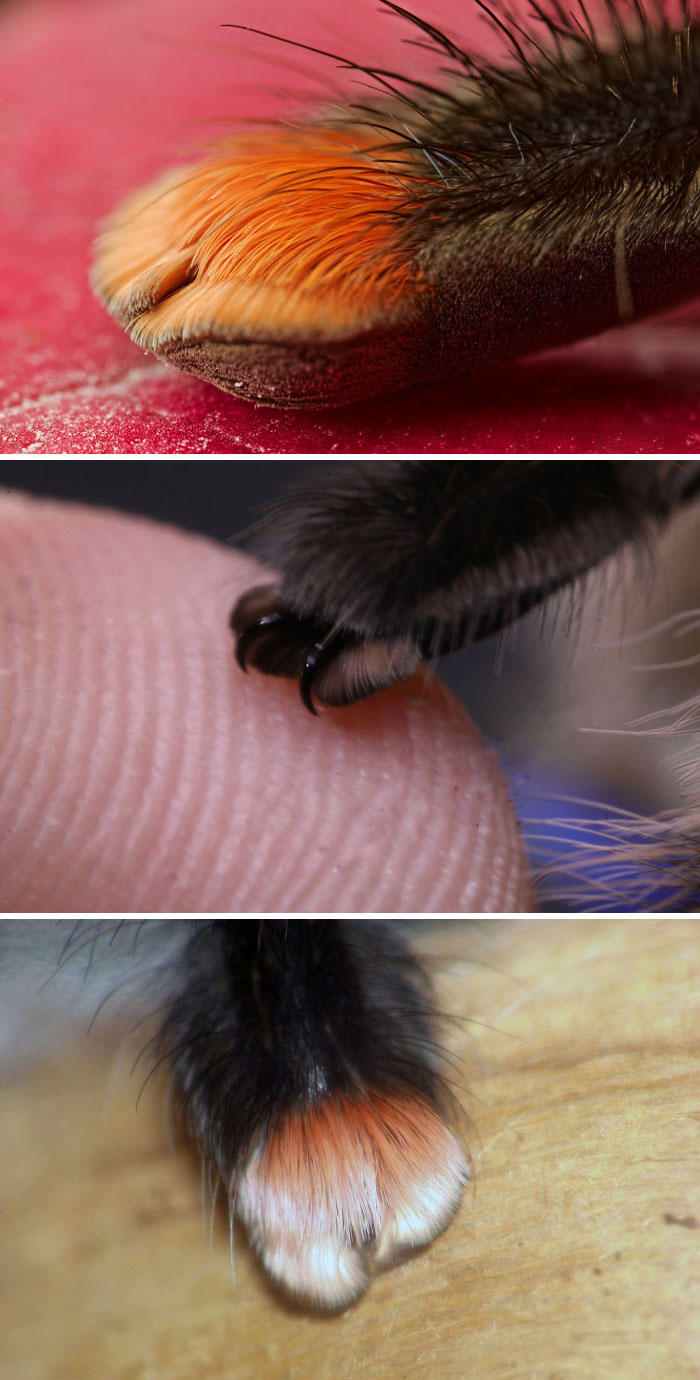 Image Source: Michael Pankratz,akfinucan
#36 We Got These Giant Screws In At Work Today For Mounting Solar Panels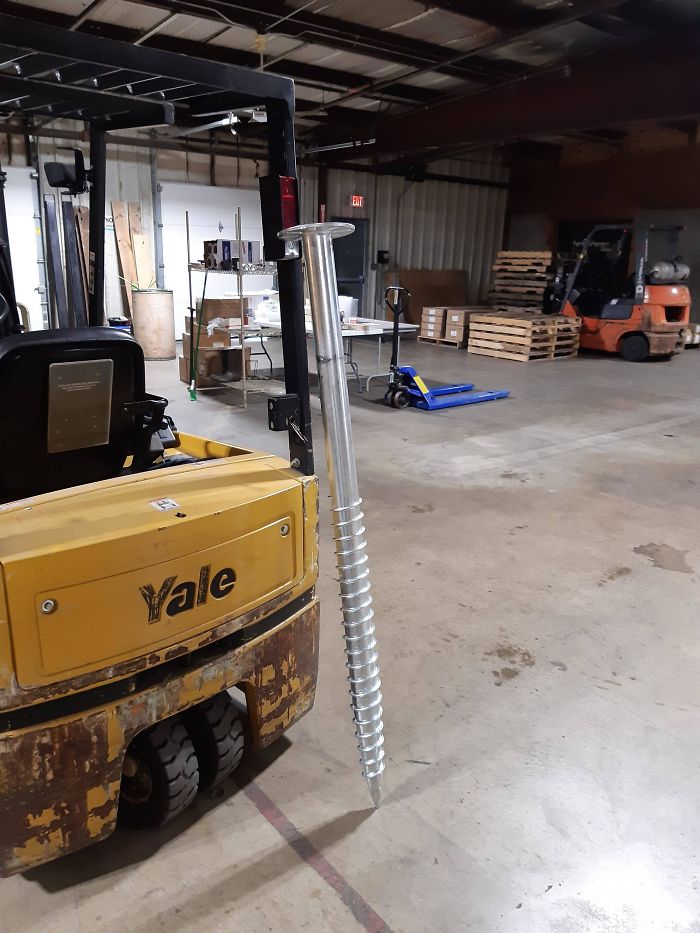 Image Source: smokeymctokerson
#37 The Difference Three Months Of Hardcore Chemotherapy Makes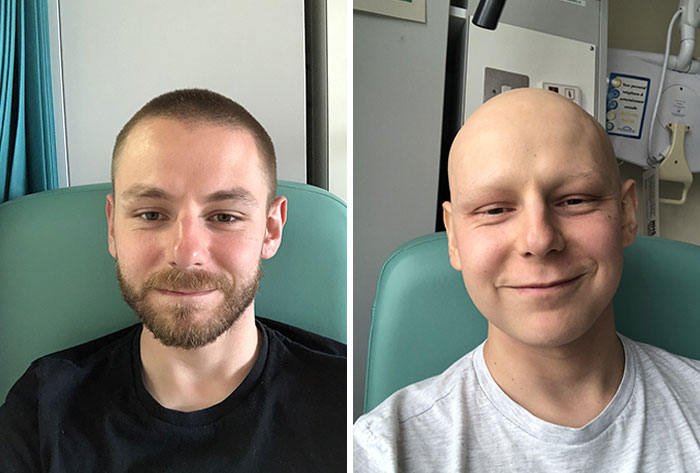 Image Source: DoYouDestinyBrah
#38 The UK Is Full Of Charming Crinkle Crankle Garden Walls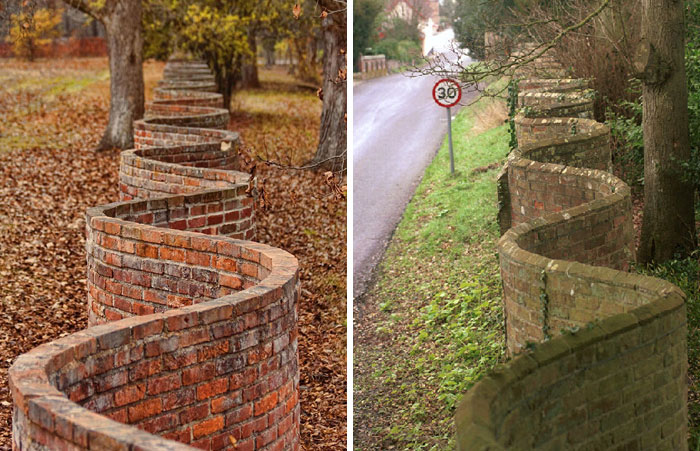 Image Source: praxis_builders,GeographBot
#39 The Back Of Da Vinci's Mona Lisa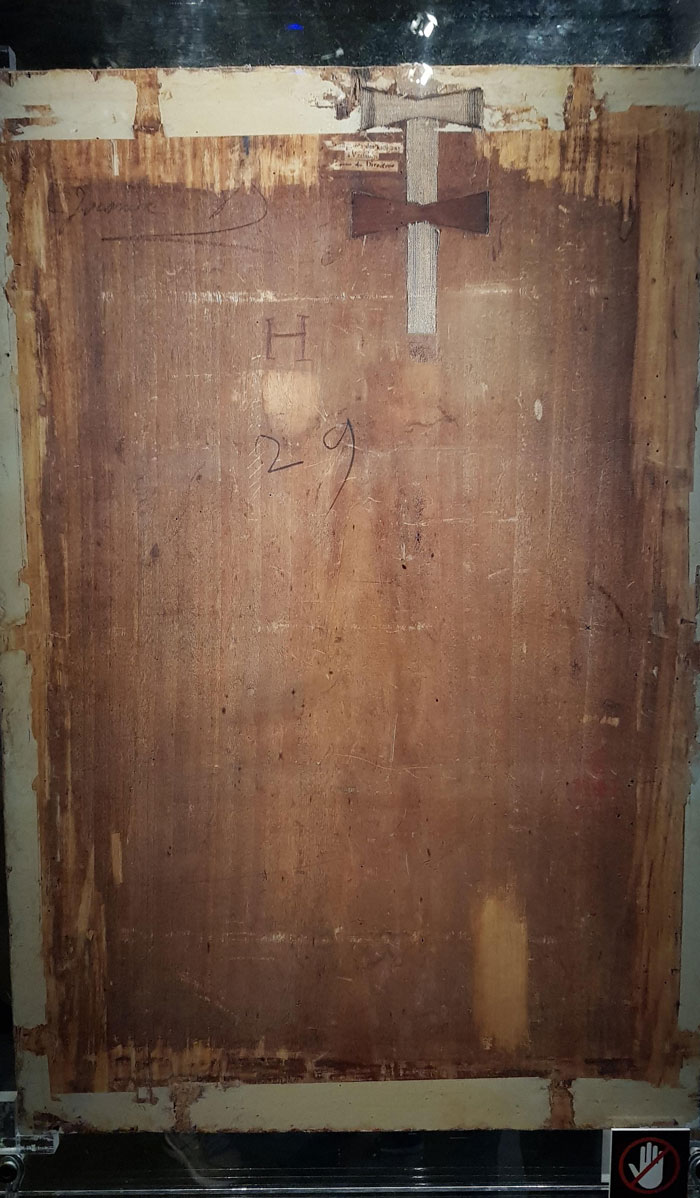 Image Source: rataktaktaruken
#40 This Lizard I Found "Standing" On Water In My Pool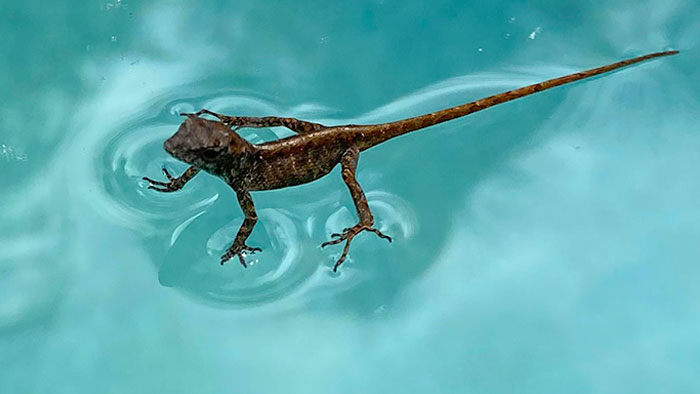 Image Source: bastard_jon_snoo
#41 In Case You Have Not Seen What A Clump Of Dna Looks Like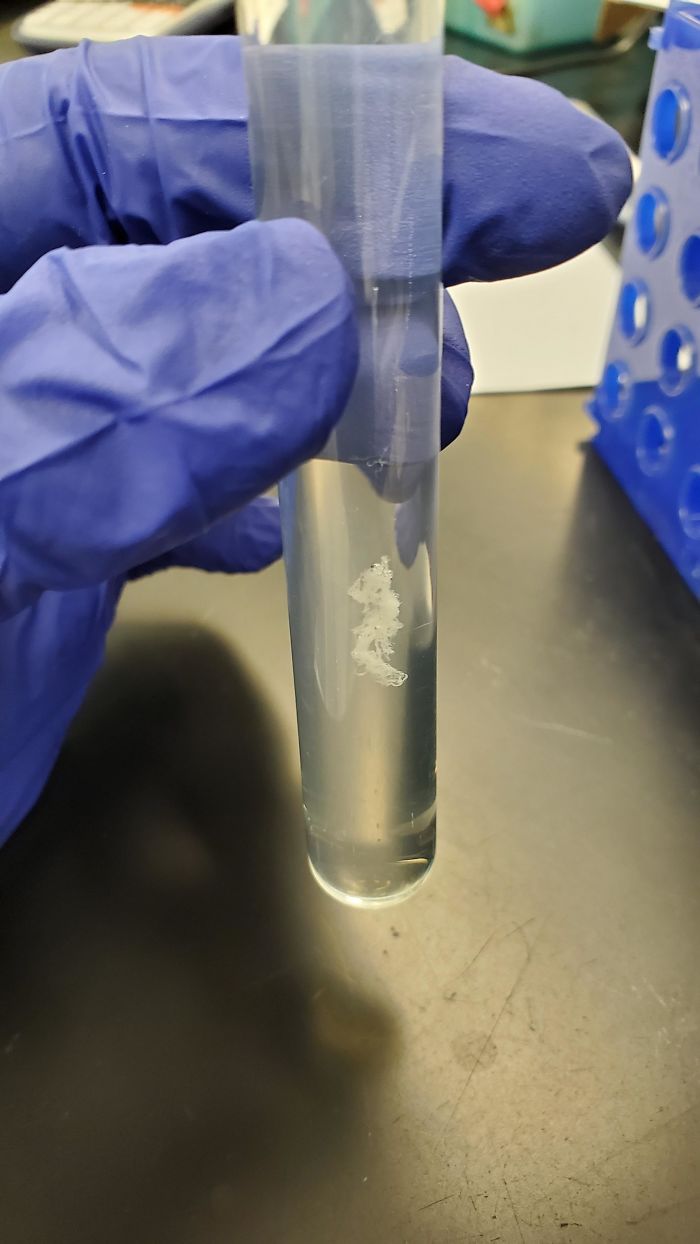 Image Source: ssmunif
#42 Giant Puffball Mushroom My Sister Found In The Woods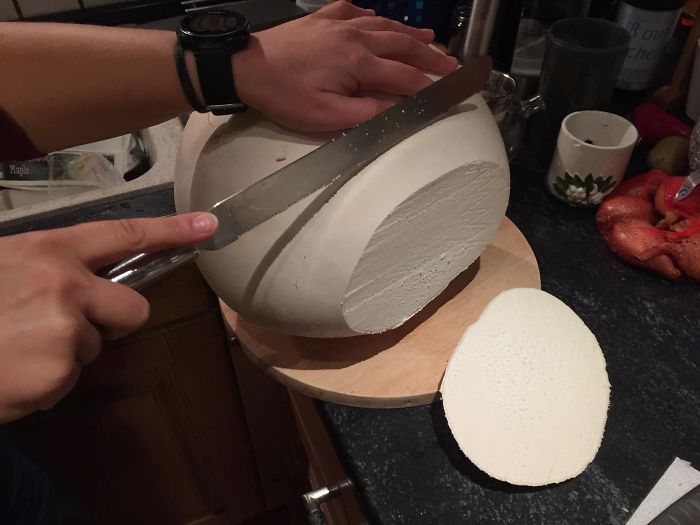 Image Source: kfranky
#43 Mosaics Of A Roman Villa Were Found Under A Vineyard In Negrar, Italy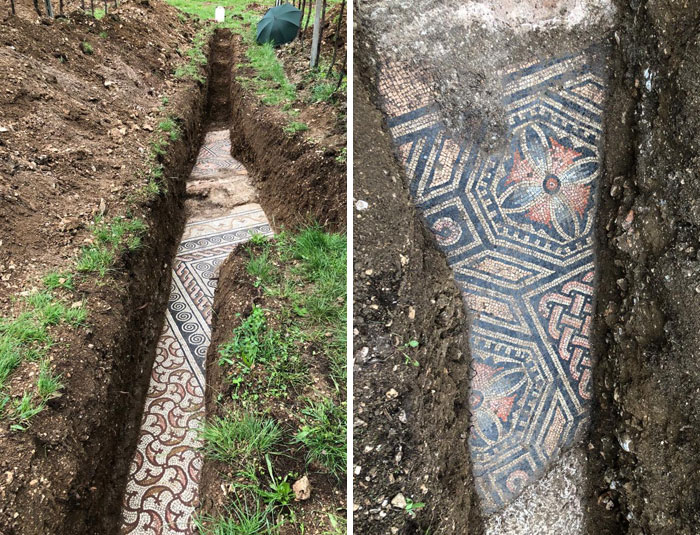 Image Source: ComunediNegrar
#44 This Device Is Used To Measure Lengths On Maps. Simply Roll It Along Streets You Want To Use And It Tells You The Distance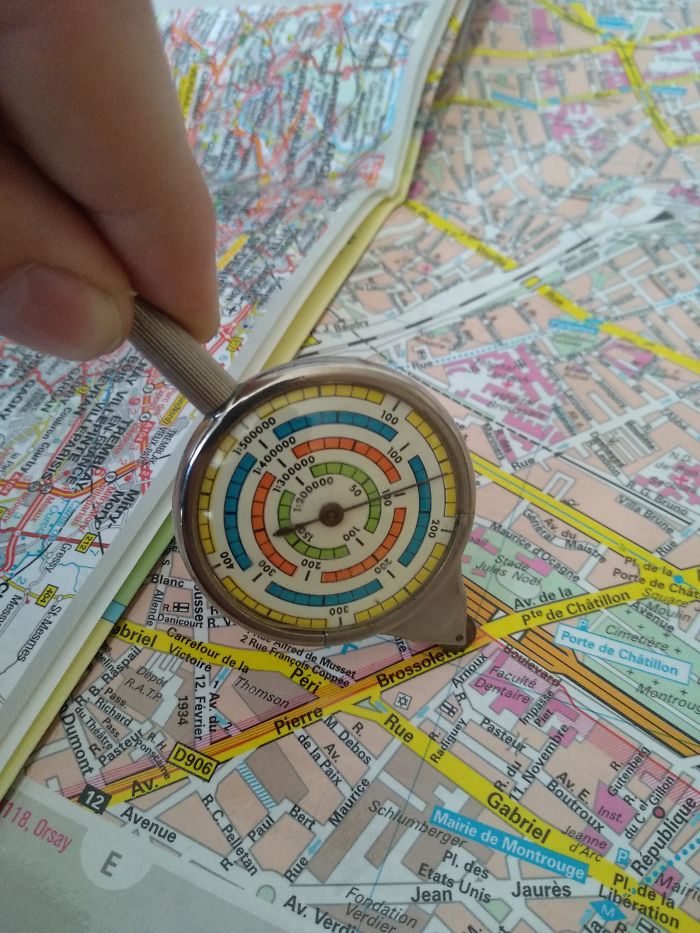 Image Source: Trizocbs
#45 Ants Gutted My Almond To Make Their Own Almond Flour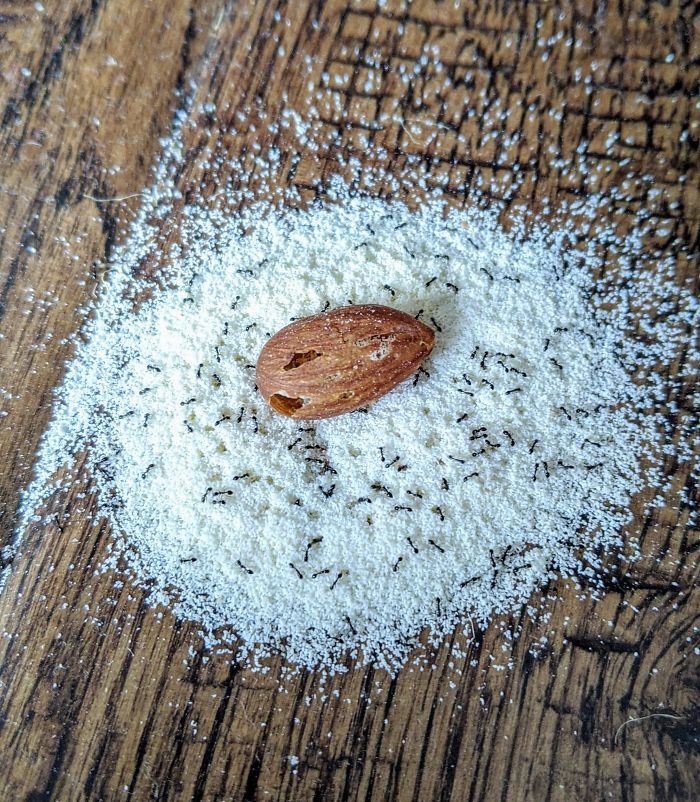 Image Source: Buford-T-Justis
#46 When My Cat Got Spayed, The Shaved Area Grew Back Chocolate Coloured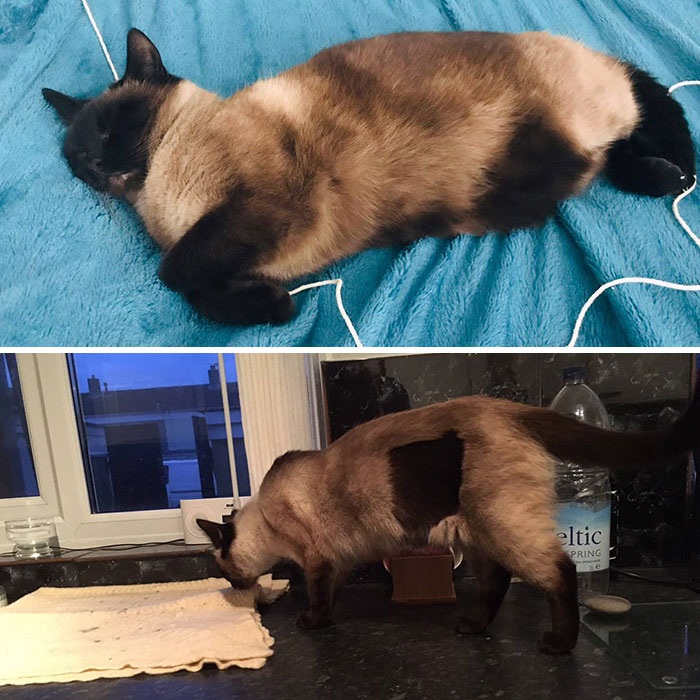 Image Source: arthurdentstowels
#47 A Hand Of A Koala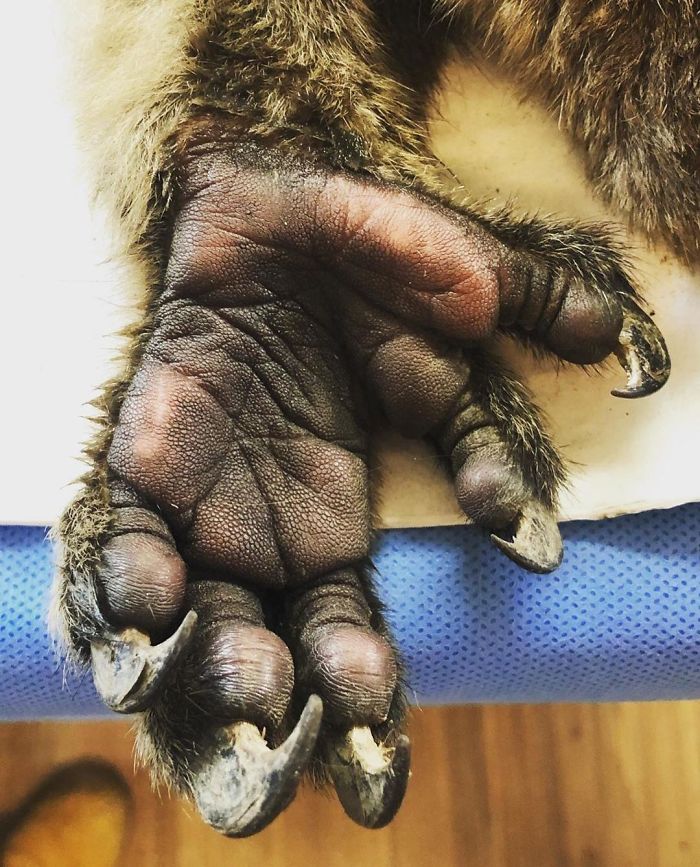 Image Source: verdachteaugurk
#48 This Apple's Flesh Is The Same Colour As It's Skin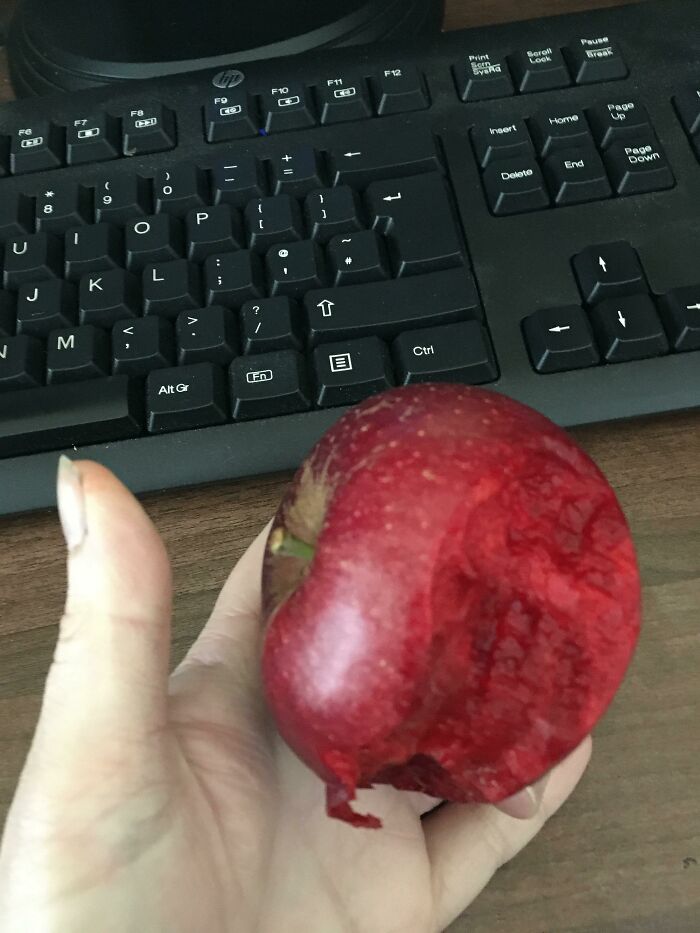 Image Source: KirasStar
#49 414-Pound Gorilla On The Exam Table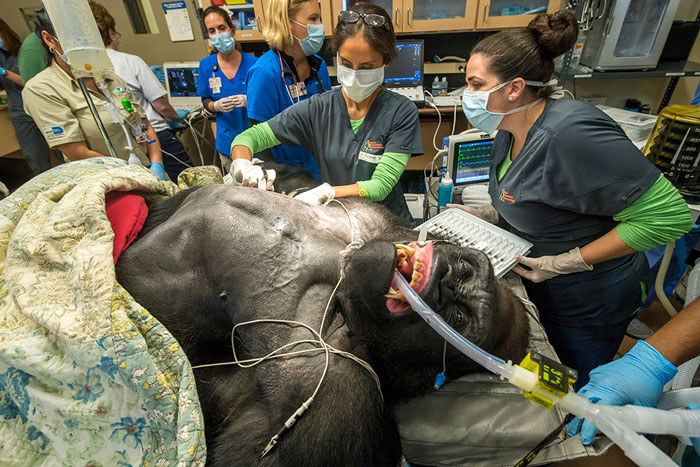 Image Source: zoomiami
#50 $12,000 Worth Of Cancer Pills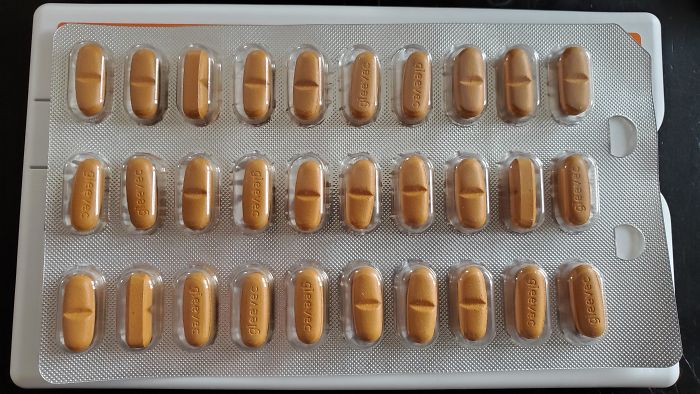 Image Source: WITCHFlNDER-GENERAL
(h/t: Boredpanda)