Three-years ago, when Amanda Tromp found Kyro through a Craigslist ad she never imagined just how much the abandoned husky puppy would someday impact her life. The popular saying, "who saved who" clearly came into play for these two.
Kyro's mother had abandoned him and his 9 siblings, causing his human owner to send out an online plea to the Craigslist community for help. Amanda Tromp was one of the generous individuals that stepped up to the plate to help bottle feed and raise the puppies, as well as find them new homes.
One of the puppies stole her heart and so she decided to take him home. She named him Kyro, never realizing this adorable little husky puppy would someday soon save her life.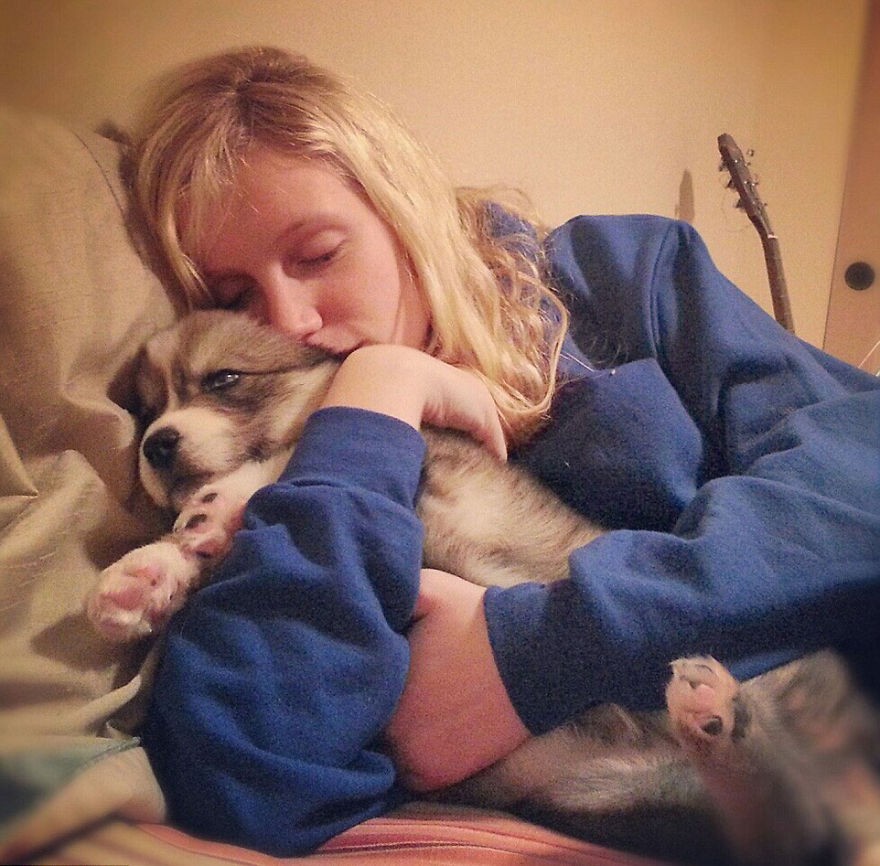 At the time of Kyro's adoption, Amanda was involved in an unhealthy, abusive relationship from which she saw no way of escaping. Kyro became her virtual escape, as the two started going on countless adventures together.
Amanda writes, "Kyro became my excuse to go on adventures and escape the situation."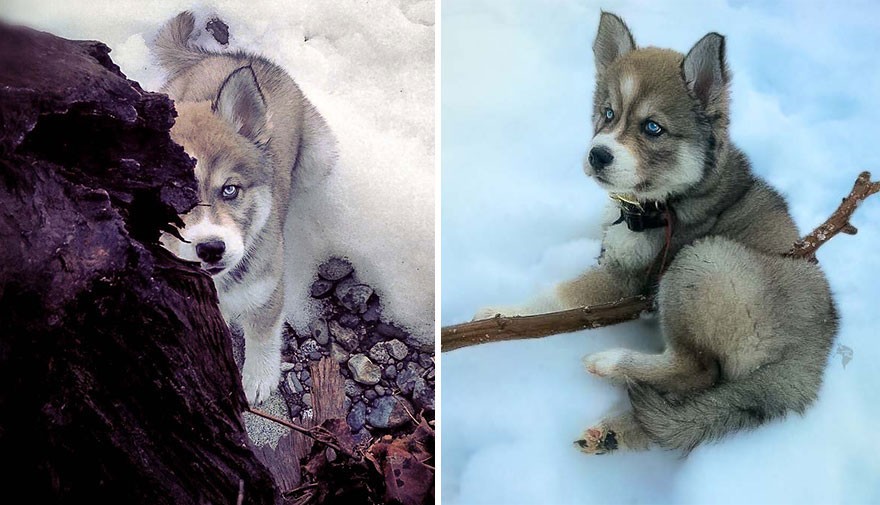 Kyro eventually gave Amanda the push she needed to escape the situation entirely. "I left my ex due to him beginning to target Kyro with his rage. Kyro was and is my world – I couldn't bare to see anything happen to him."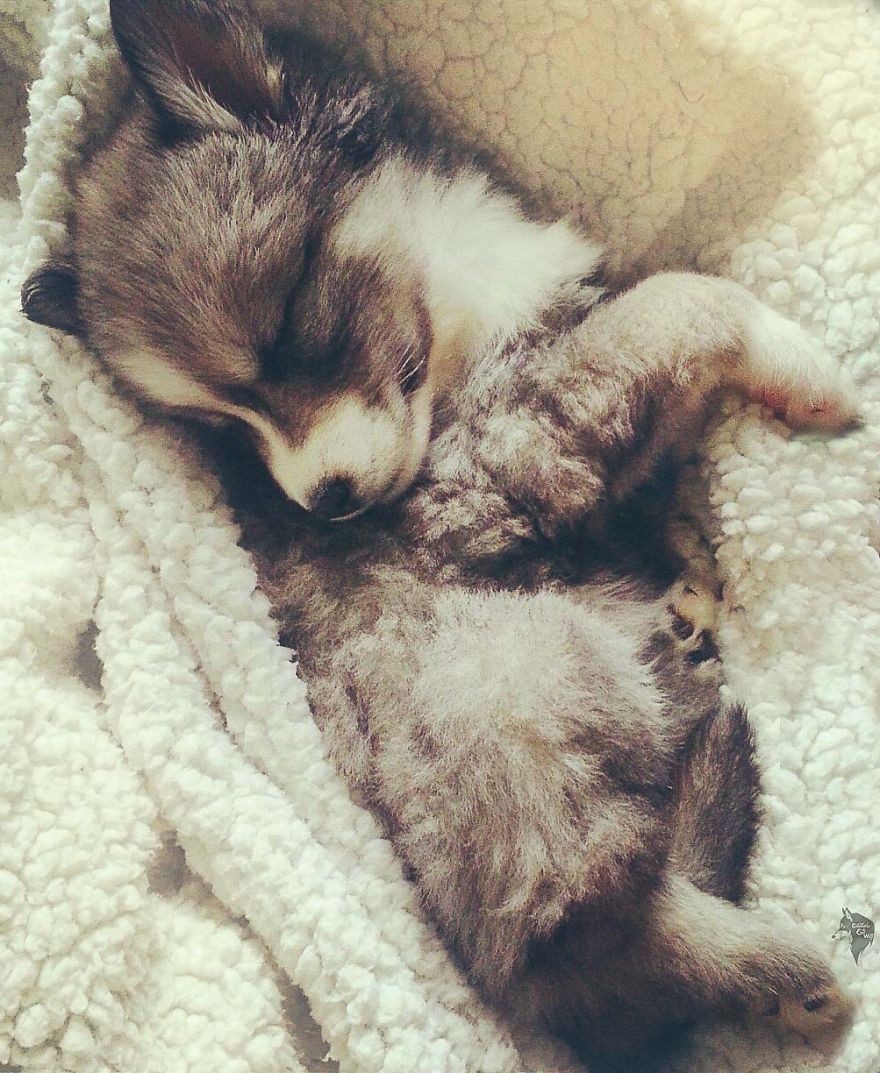 Even after leaving the abusive relationship in the past, Amanda continued to find healing joy going on adventures with Kyro. Amanda often photographs their long walks and scenic explorations, and before long she realized just how much inspiration she felt behind the lens of her camera.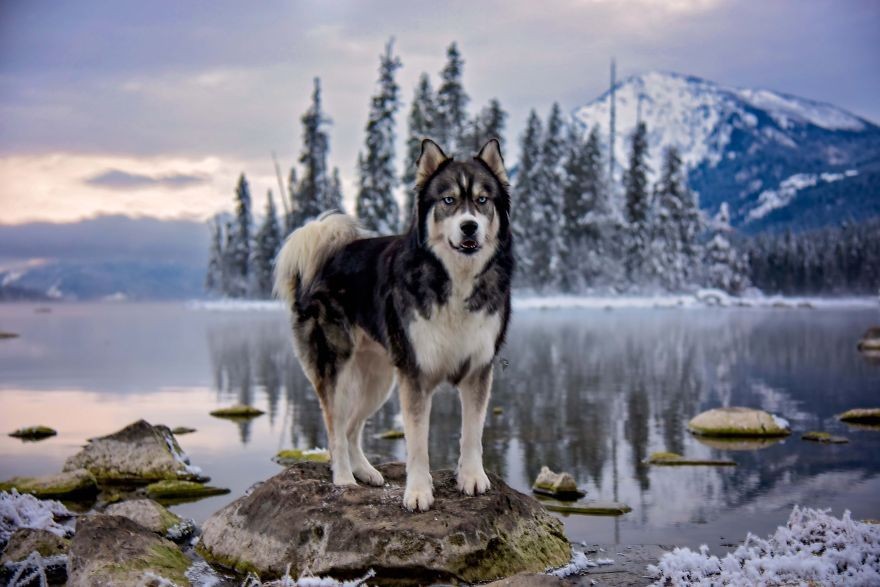 instagram.com/goldilocksandthewolf
"Capturing our travels together became my inspiration and gave me the bravery to find my happiness and strength once again. A peace settled in my soul and I found our daily adventures to be a healing process that started to repair me inside and out."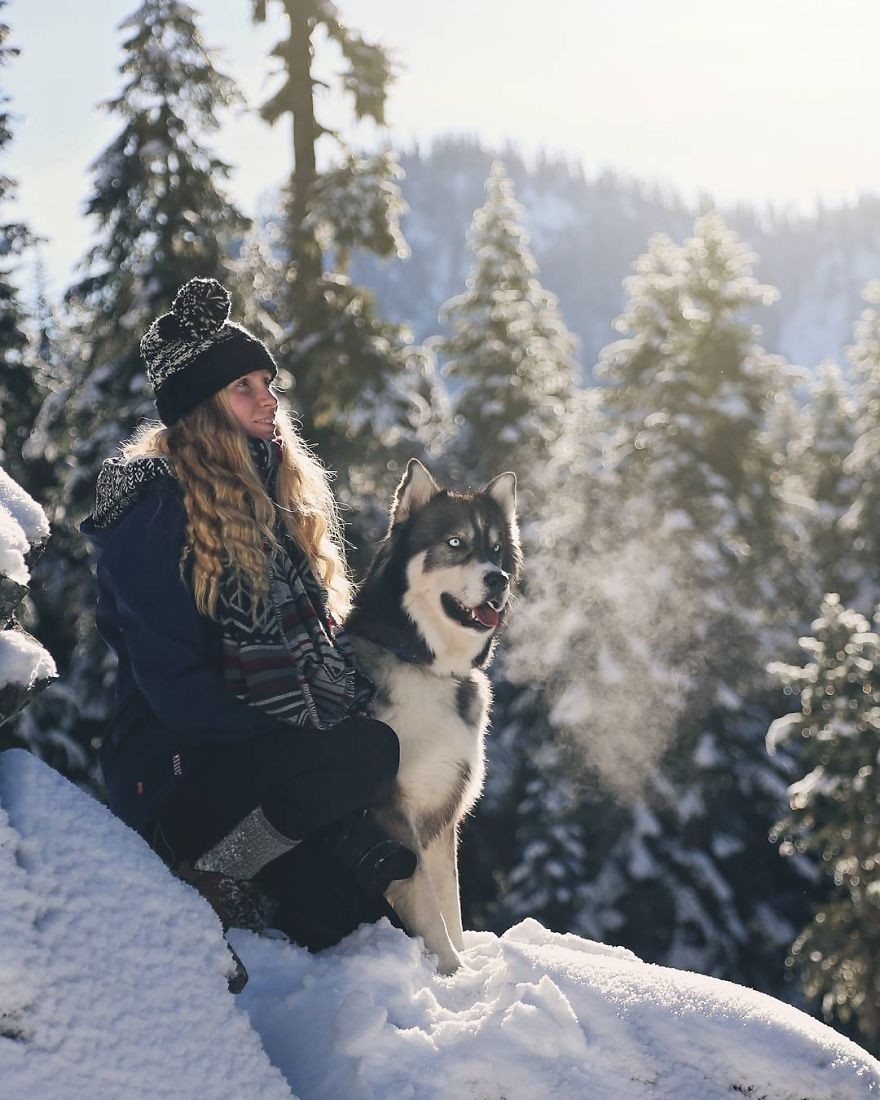 Soon thereafter, Goldilocks and the Wolf was born. The name came from Amanda's mother, "With my long blonde hair and Kyro's Agouti coloring – the name just stuck. It became my Instagram name and the name of my photography business."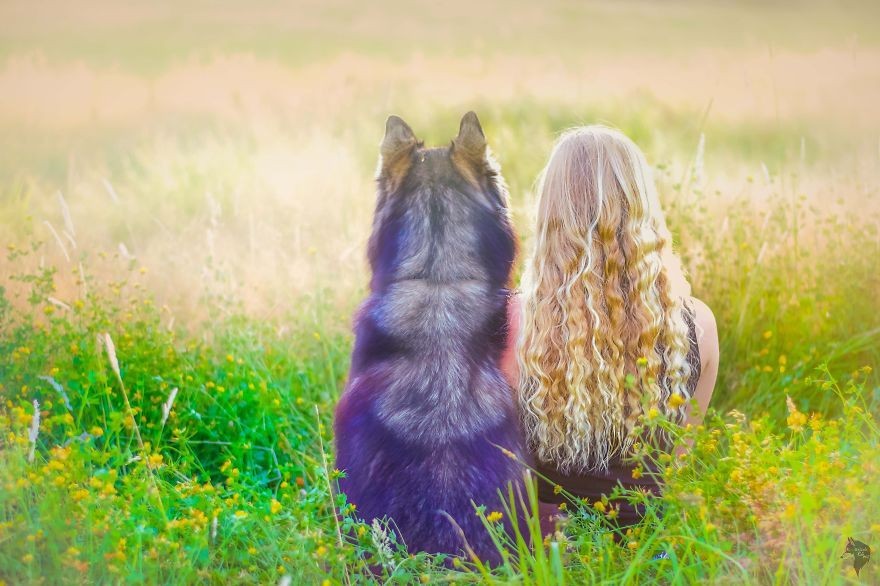 With Kyro by her side acting as her real-life "Knight in shinning armor," Amanda is now accomplishing things she never before imagined.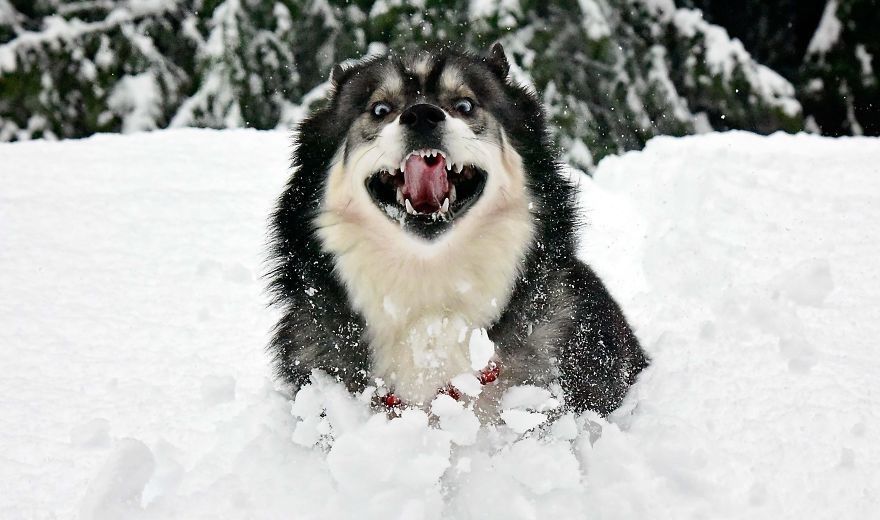 "Where would I be had Kyro not come into my life? I honestly can't answer that question. I just count my blessings every day that he ended up with me… He has helped me to become the person I've always wanted to be – inside of the shadow of myself I was before."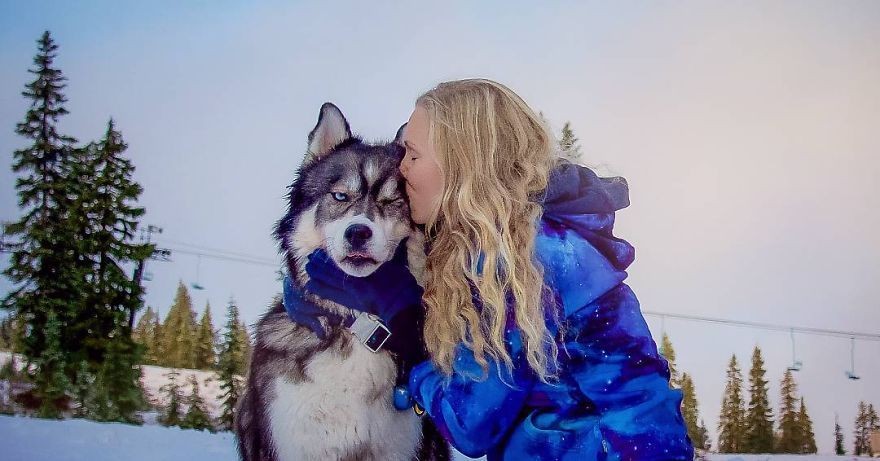 Amanda has a message for anyone living in an abusive relationship: "My goal is to help inspire others that are in (or were in) situations like mine. To help others see that there is a positive after all of the negative and that one day… You will find yourself again. I found my four-legged Knight – who knows where yours is waiting."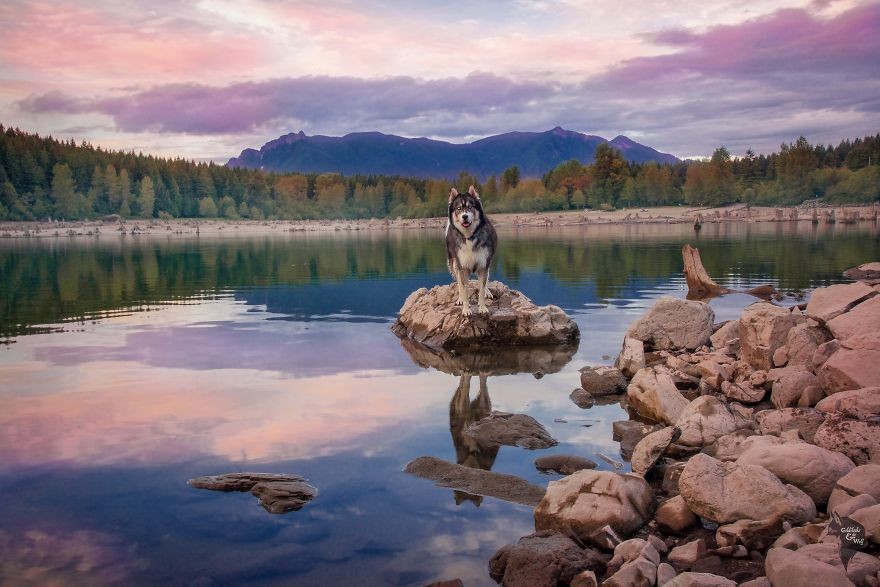 "Fairy-tales certainly are better when you have a Knight in shining armor. Or, in my case, a blue-eyed hero covered in fur."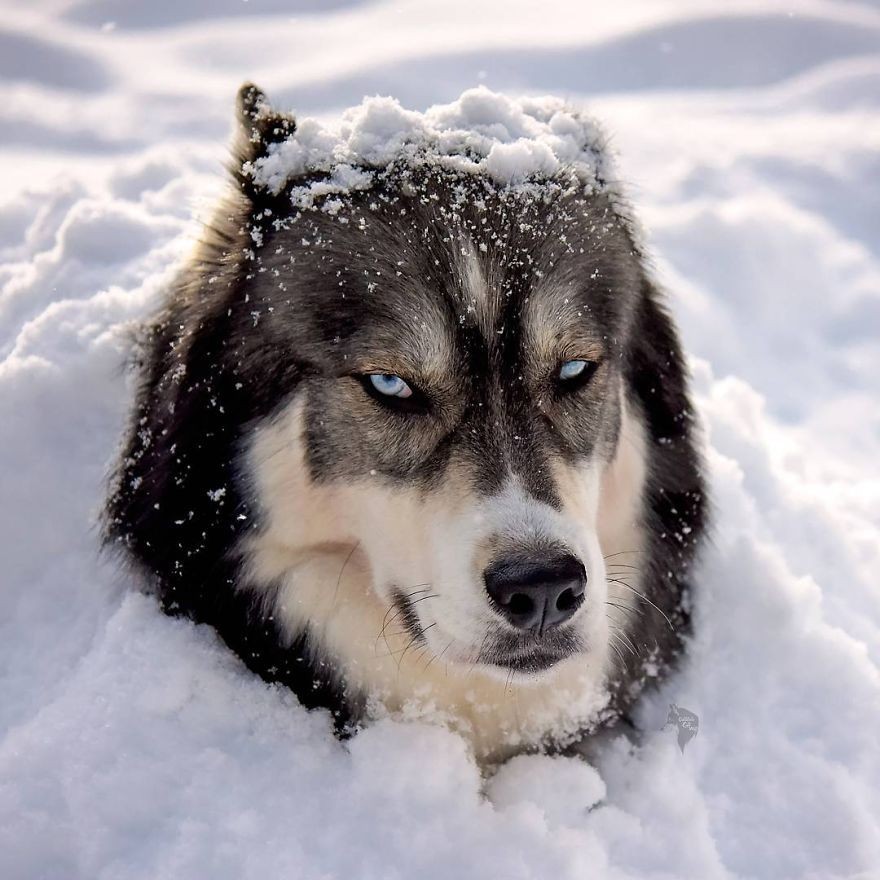 "With Kyro by my side I've learned to be brave and try things I would have never considered before. For example, waking up at 3AM to hike a mountain just to watch the sun crest over the mountains."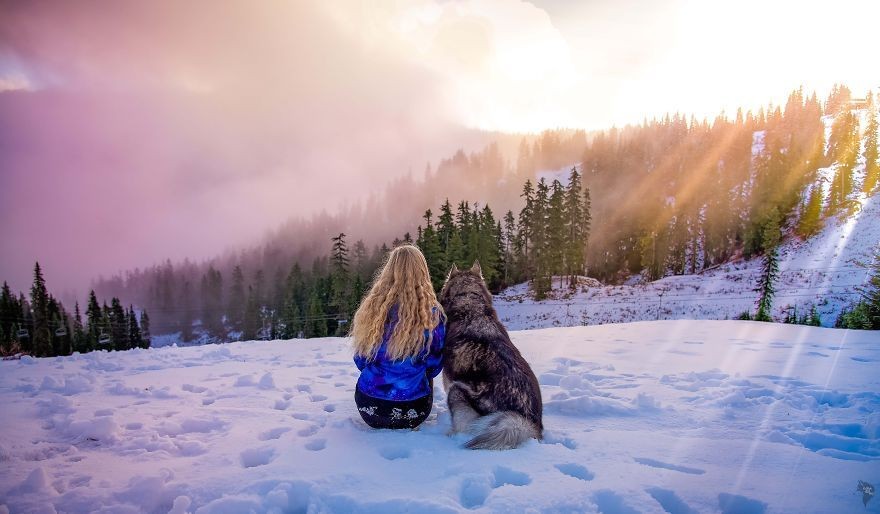 "Together we have learned to stop and enjoy even the most simple moments."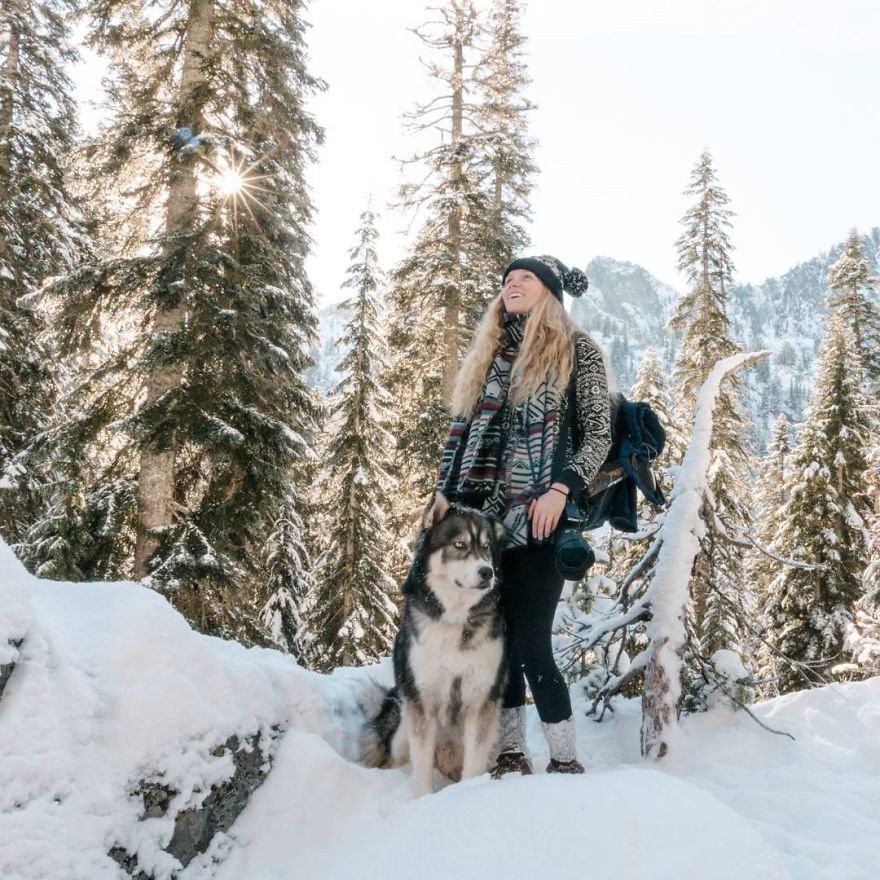 "It's hard to look into Kyro's eyes and not see an old soul there. An understanding of things that went greater than myself. His eyes are like looking into the eyes of someone who has lived a hundred life times."