Everyone loves to cuddle next to our better half, share life events and show them off to our friends and family. Boyfriends can be a gift often leading to some excitement and memorable romantic moments for women. However, every rose has its thorn and some thorns come bigger than usual.
There are some terrible boyfriends out there, as you're about to see. Don't forget to share your views with us.
1. Jebidiah James Stipe
The identity thief from Wyoming posed as his ex-girlfriend on an online forum, Craigslist, to attract people. He edited his ex-girlfriend's profile to solicit people with vile sexual fantasies. It read, "Need a real aggressive man with no concern for women." He used his girlfriend's picture and a fake name. Eventually, a man responded to the ad through email and instant message as it had been taken down by authorities and site owners.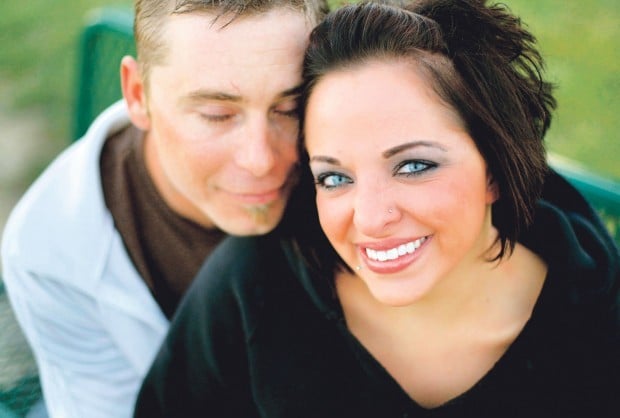 Posing as his ex-girlfriend, they exchanged details and he gave him her home address. The man who accepted the offer forced his way into the woman's house and sexually assaulted her. He was eventually charged with conspiracy to commit first-degree sexual assault.
2. Michael Vinson
Vinson's girlfriend thought she would be receiving a bouncing baby with her boyfriend. She felt contractions leading her to believe she was about to deliver the child, she notified Vinson and stated she needed to check into a hospital. In an unpleasant turn of events, Vinson reacted by punching her twice on her temple. He then proceeded to wave a knife in her face, threatening her life, then robbed her for beer money. To top it off, Vinson hung up the phone in his girlfriend's attempt to dial 911.
On the plus side, she did get help and made it to the hospital, treated for injuries caused by Vinson. Her pains were false labor contractions and we are glad she came out of it okay.
3. Jacoby Smith
Imagine you are disabled but not just disabled but a quadriplegic. This means you are not very mobile and cannot do much even with help. This was Tiesha Bell's situation and she had this disability from her childhood. Her apparent loving boyfriend decided he was going to teach her a lesson. He decided that Bell rolling her wheelchair in front of the television was a slight to his manhood.
He then proceeded to physically assault her, hitting her multiple times across her face. It gets worse. He claims that he was acting in self-defense when she threw a bed pan full of urine to him and says that she was cheating on him prior to the alleged assault. He still claims that counseling could help their situation and that he planned to tie the knot.
4. Duane Lang
Duane Long was found to be HIV positive and his girlfriend did not know this. She refused to have unprotected sex with him so he decided to fake his test to help him plead his case. She required evidence of his negative status from a medical professional. He proceeded to fabricate a document from the AIDS Center of Queens County in Rego Park and she was convinced by his deceitful action.
His girlfriend got suspicious, confronted him and also admitted to deceiving her. Lang was arrested on two counts of reckless endangerment and forgery.
5. Graydon Smith
Mr. Smith admittedly is not the smartest of fellows. He is also not the nicest person out there either. Police discovered that he had threatened to kill his 19-year-old girlfriend who was with their child. He had also domestically abused her in the past. The interesting thing is that he made her sign an abuse contract which would give him a freedom to batter his wife as long as he did not touch her belly.
Later on, the police discovered his girlfriend bleeding from her face as the incident was reported by her father. Smith was arrested and charged with multiple counts of assault.