J.Lo's Iconic Style Through the Years, and How Her Green Versace Dress Made History
Throughout her 30+ years in the spotlight, Jennifer Lopez has never been seen wearing the same outfit twice — thanks to her clever organization system, every piece of clothing has a barcode that gives a description of when it was last worn. Her attention to detail and commitment to always looking her best have made her a fashion icon. Even when looking back over the last 2 decades, her style has always been captivating and dazzling, and we're curious which look you think was her best from the last 20 years.
2000: the green, jungle dress by Versace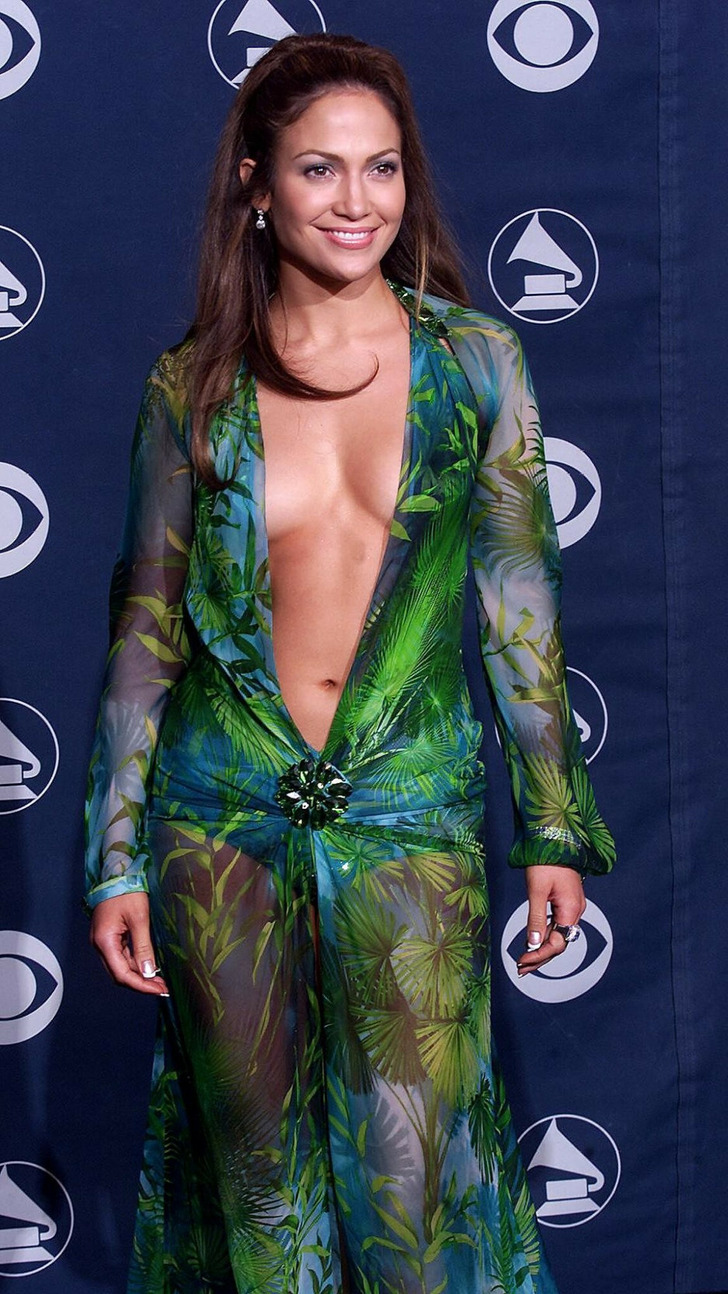 The Versace dress Jennifer Lopez wore at the 2000 Grammys has its own Wikipedia page. Made from chiffon with a jungle print and a low neckline, it goes down in history as one of the most memorable dresses ever made. Pictures of her wearing the gown were downloaded 642,917 times in just 24 hours after the event. This massive attention served as motivation for Google to go on to create Google Images.
Almost 20 years down the line, in 2019, J. Lo made a surprise appearance at Milan Fashion Week and wore an updated version of the very same dress, slaying the runway all over again.
2001: all white
2002: Effortlessly chic in a silky peach dress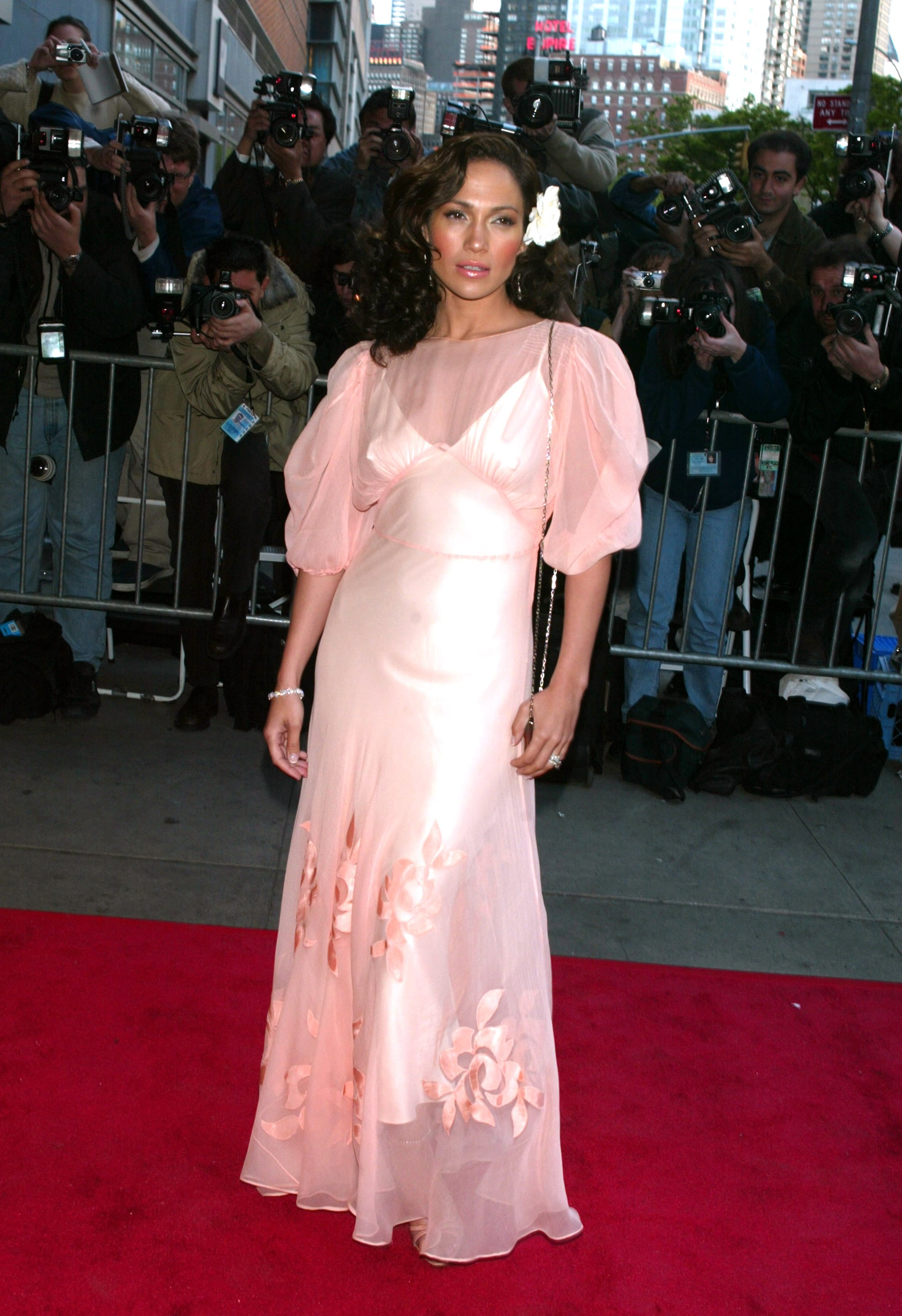 2003: a chocolate brown dress by Gucci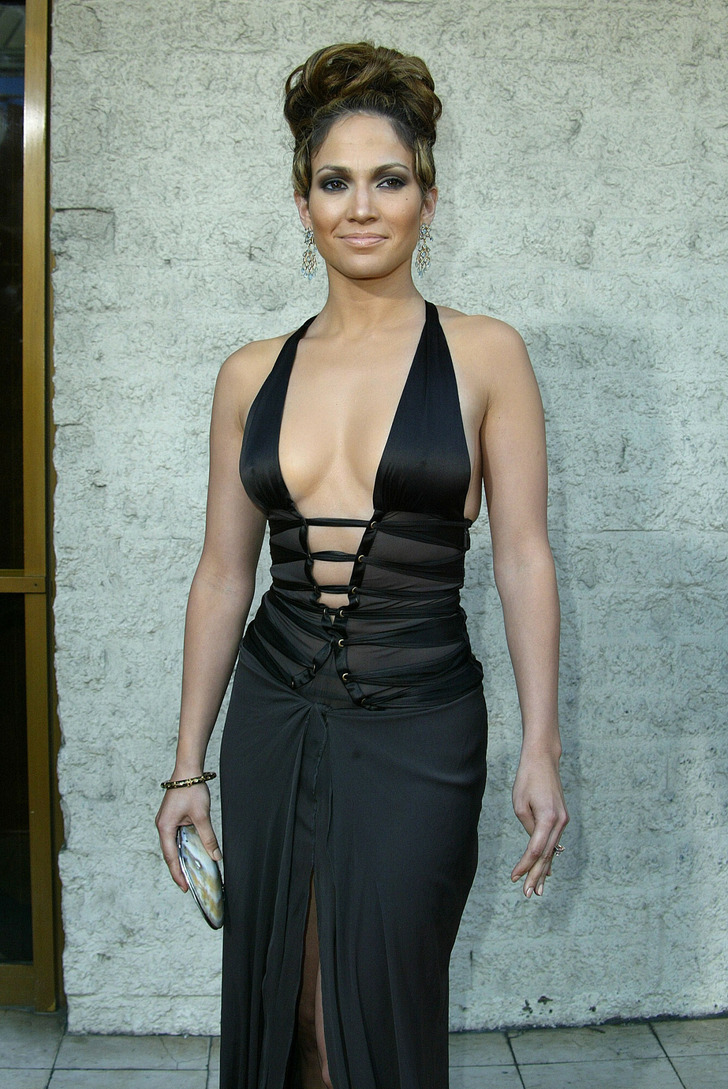 2004: the cut-out gown by Michael Kors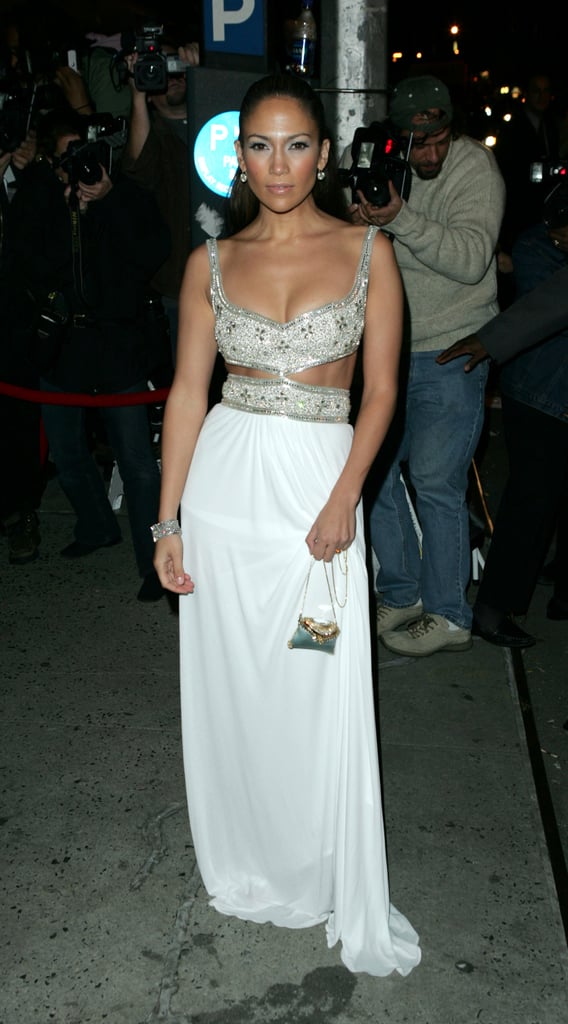 2005: a monochromatic silver look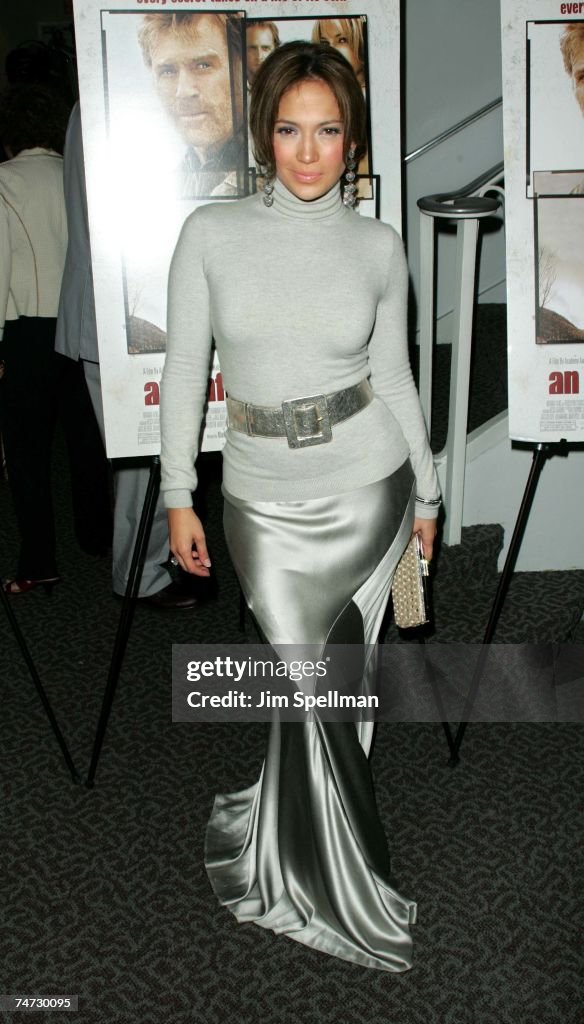 2006: a vintage dress by Jean Dessès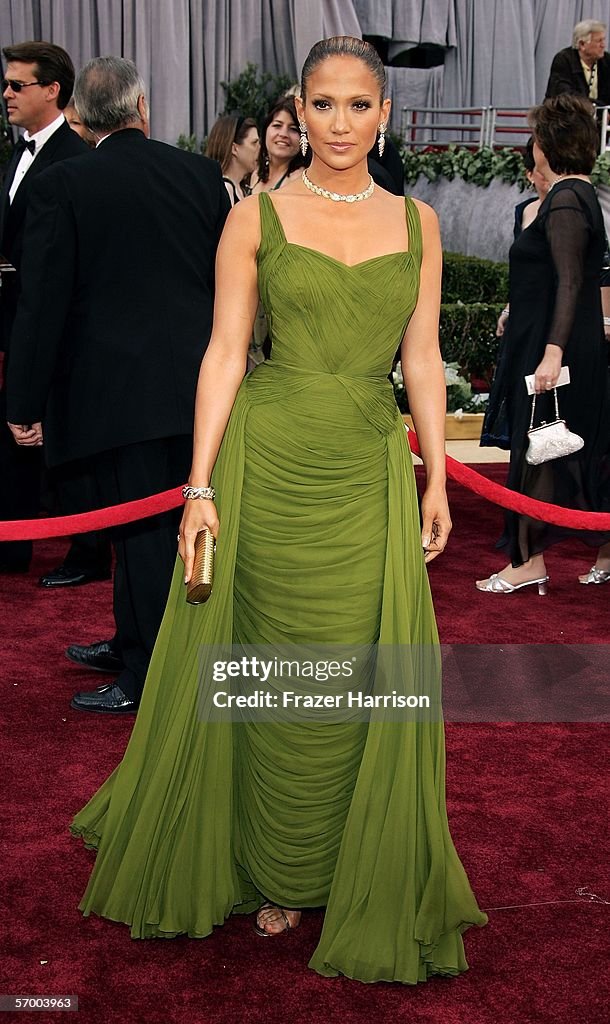 2007: a pregnant J.Lo in a white dress by Versace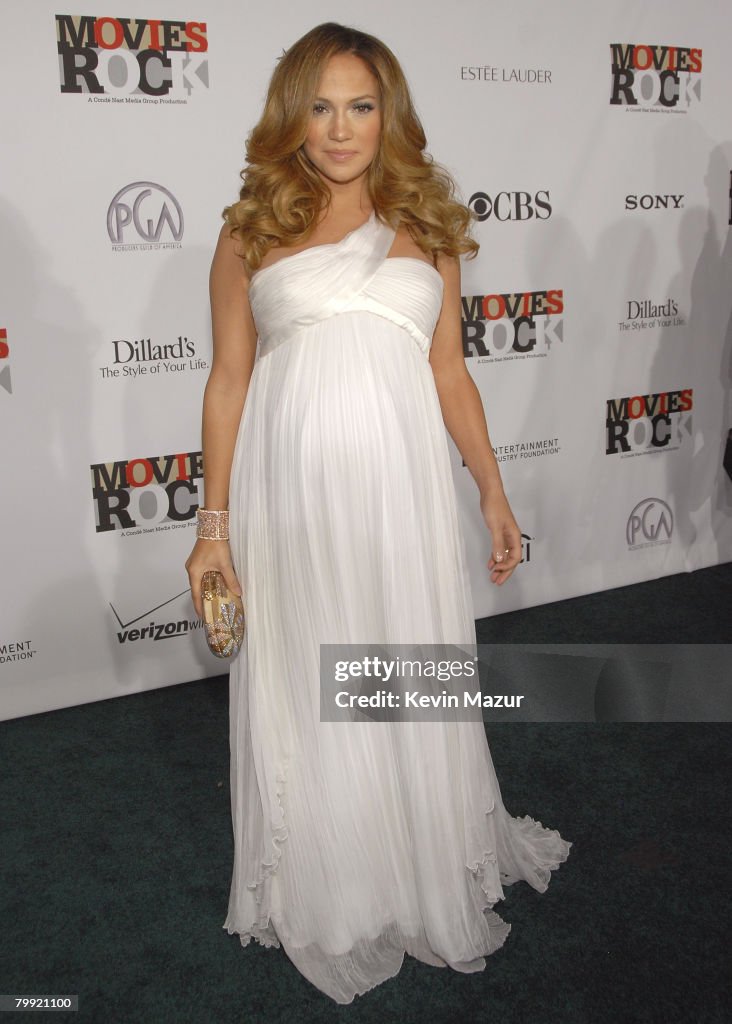 2008: a goddess gown by Roberto Cavalli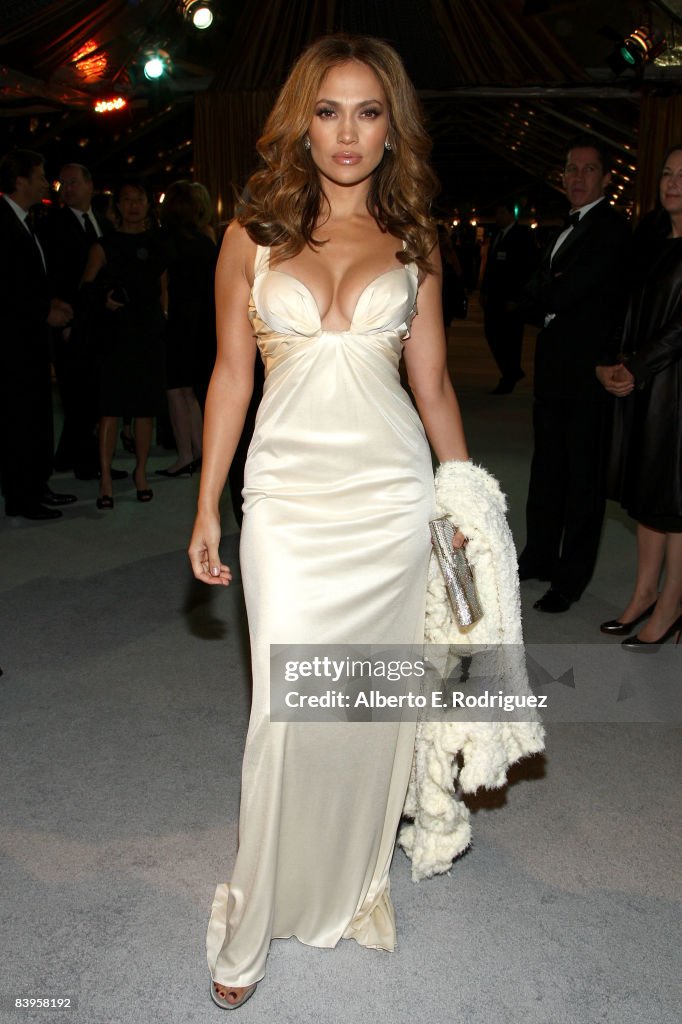 2009: an emerald green dress by Temperley London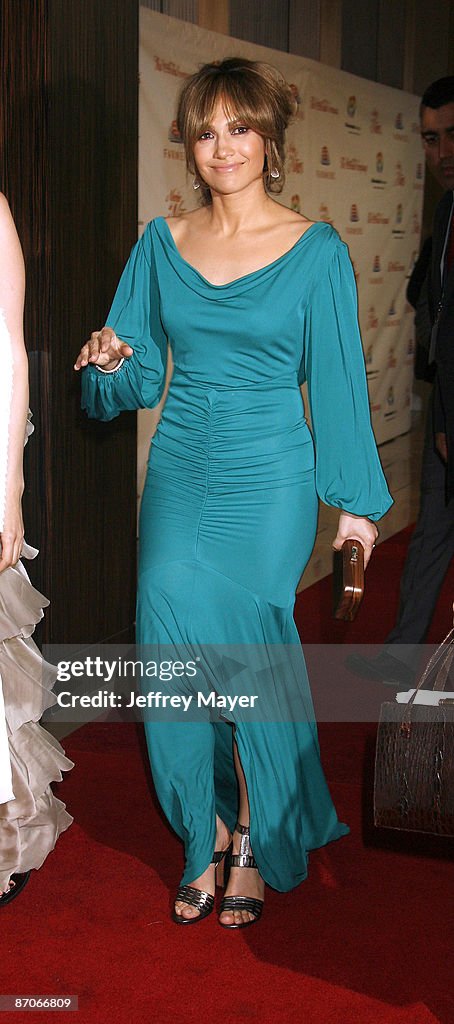 2010: a dress by Gianfranco Ferré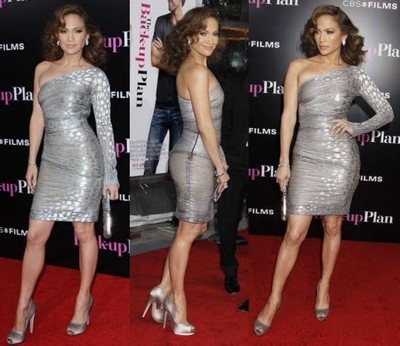 2011: lady in red by Gucci
2012: a gown by Zuhair Murad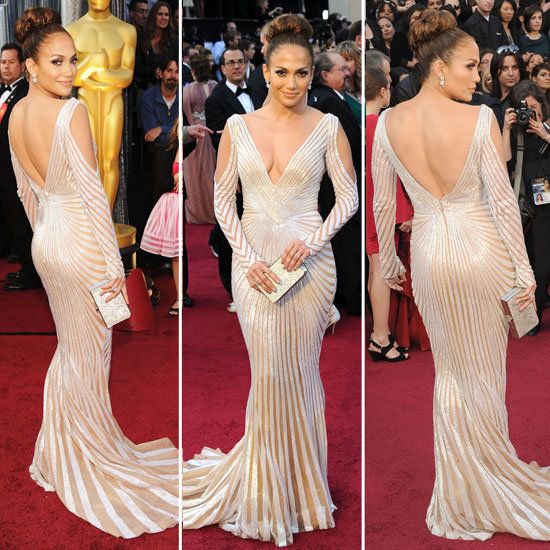 2013: a dress by Michael Kors
2014: a dress by Reem Acra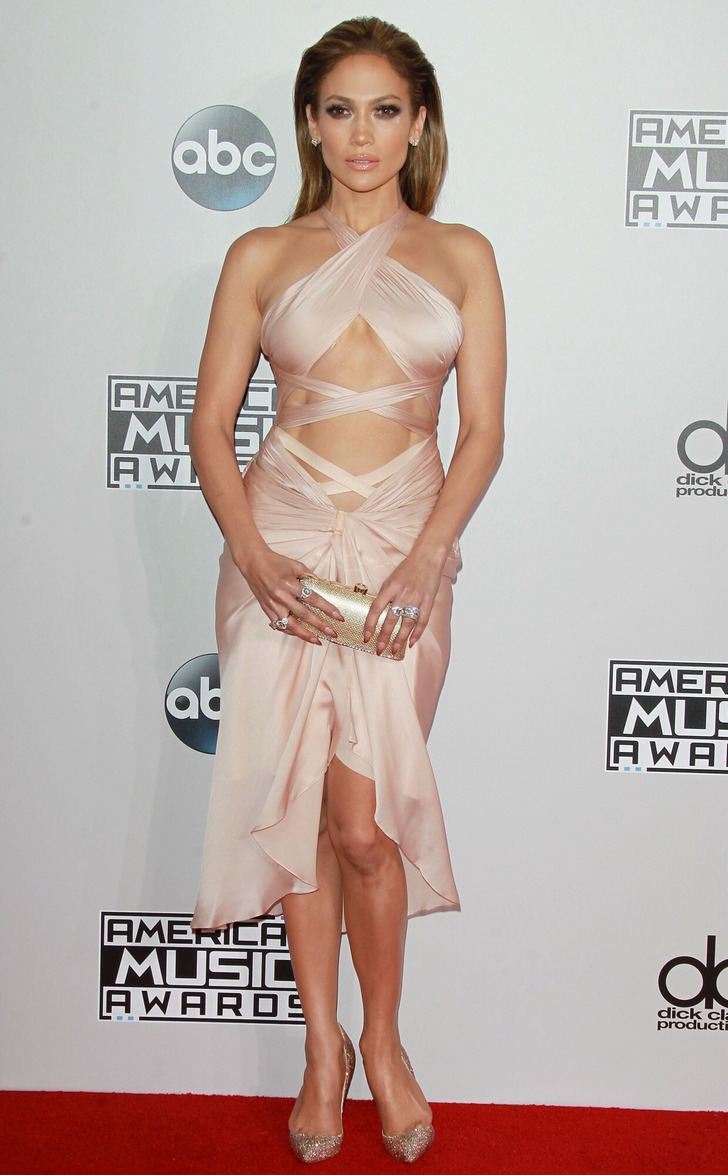 2015: ice blue by Nicolas Jebran
2016: the yellow cape dress by Giambattista Valli
2017: a cut-out dress by Julien MacDonald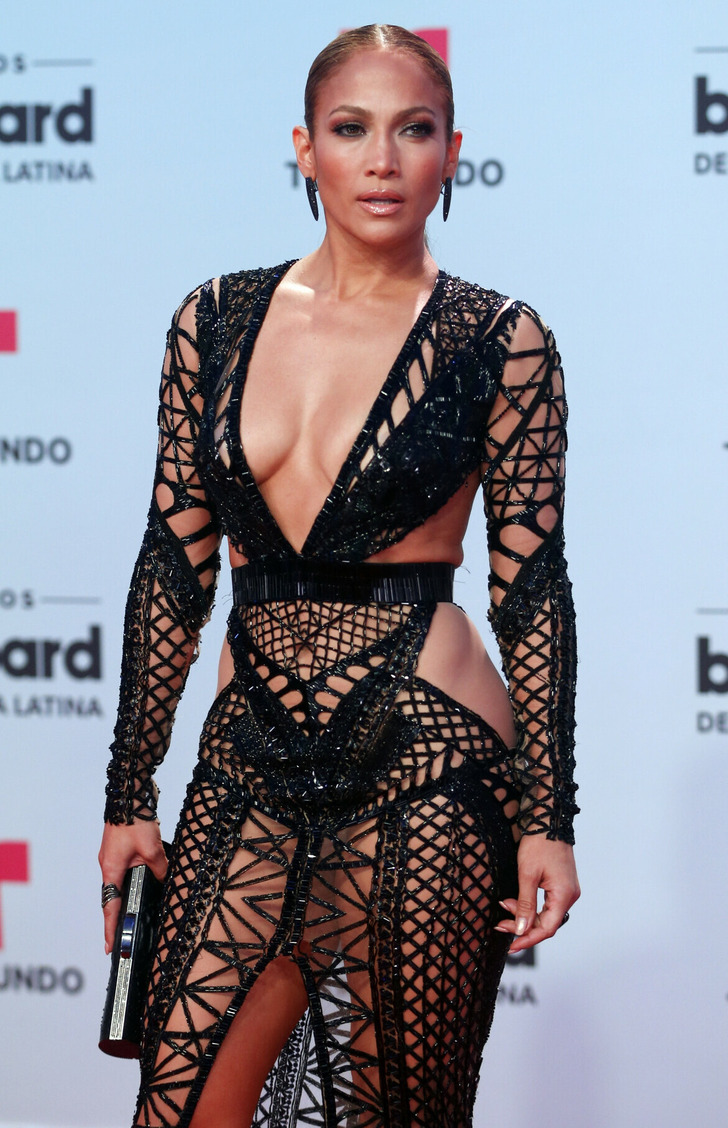 2018: a pink couture tulle dress by Giambattista Valli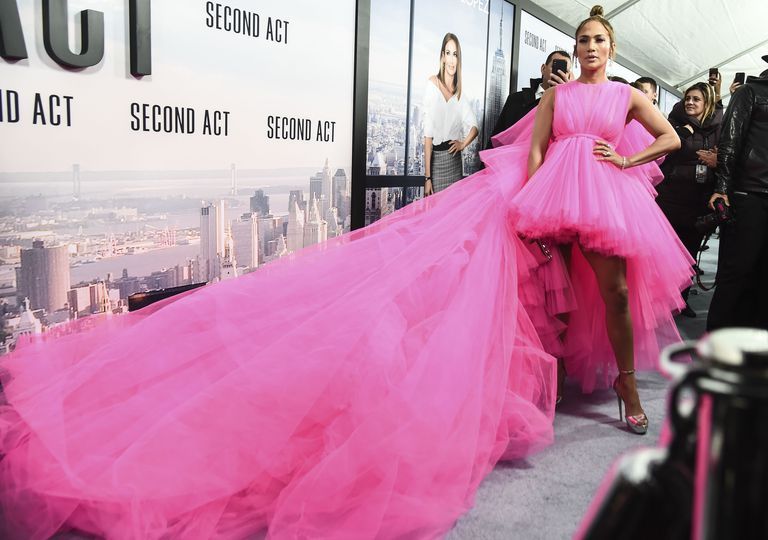 2019: the iconic green Versace dress, once again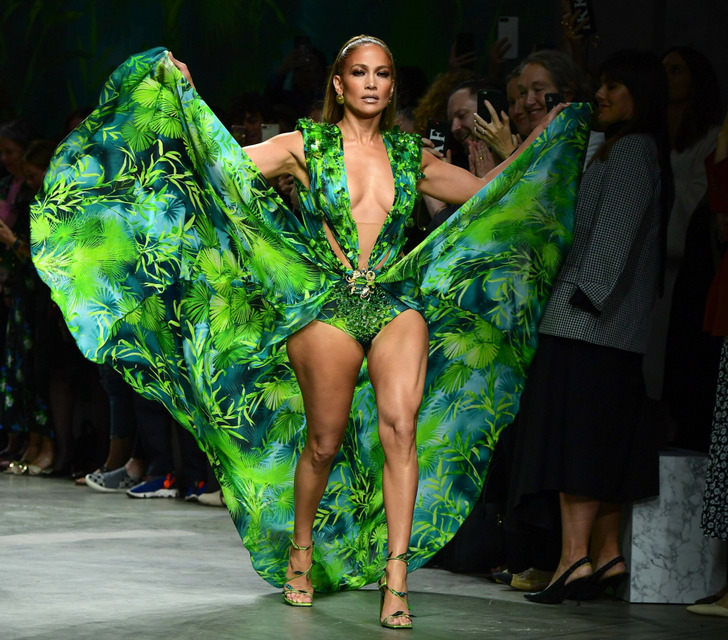 2020: a silver 2-piece with structured shoulders by Balmain
2021: a dress by Ralph Lauren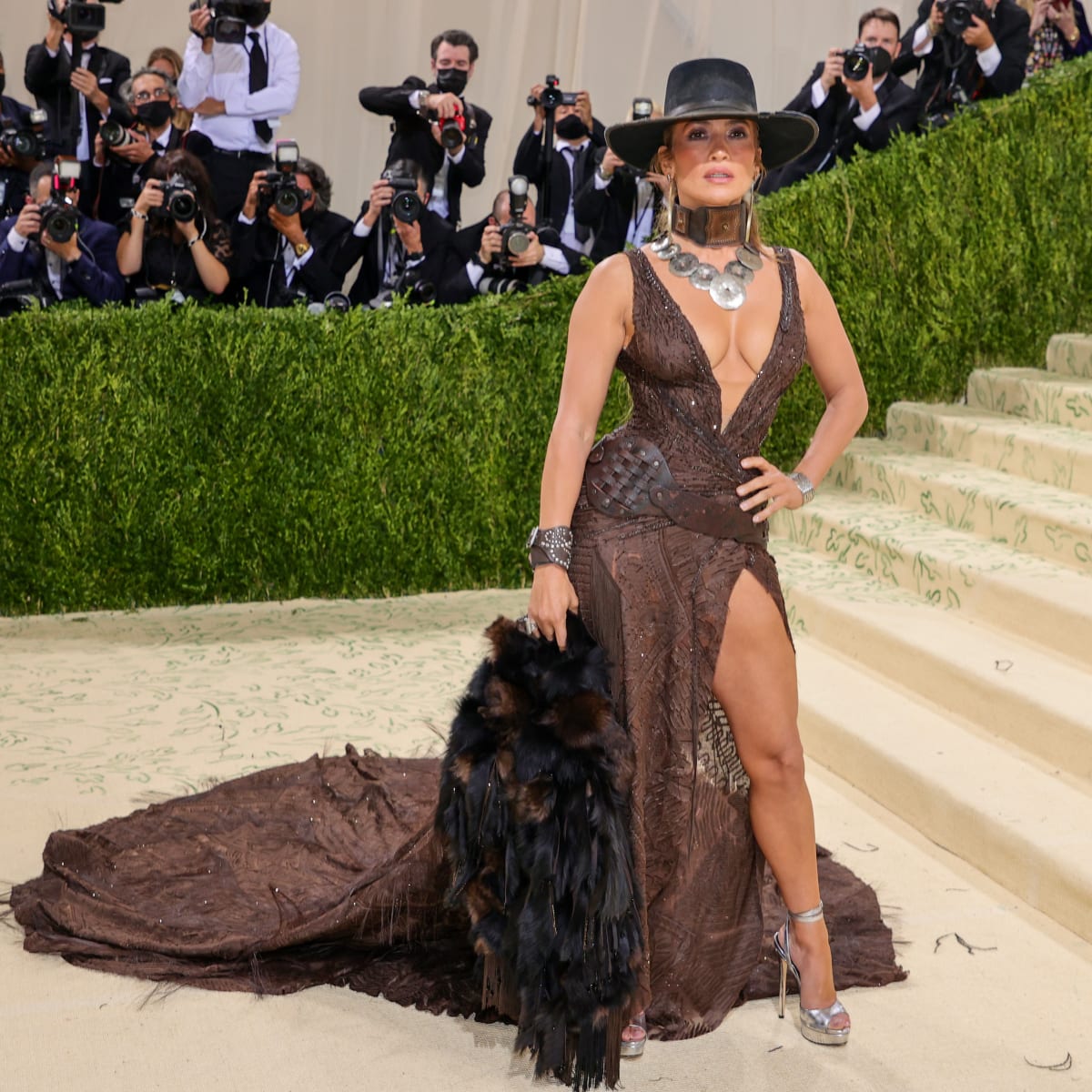 2022: a sheer black dress by Tom Ford
If you could borrow any of these gowns for a day, which one would you choose and why? Where would you wear it? Let us know in the comments.
Preview photo credit AFP/EAST NEWS, MIGUEL MEDINA/AFP/East News