Shakira's Love Story With Gerard Piqué Proves a Happy Ending Doesn't Always Mean You Get Married
Some couples need marriage to seal their love, while others are inexorably bound without a ring to prove it. Shakira and her boyfriend, Spanish professional soccer player Gerard Piqué, have been together for nearly a decade and their love is still going strong despite not being married.
These 2 lovebirds may keep their relationship under wraps, but that hasn't stopped us from learning more about it. We at votreART adore sharing love stories, and the one shared between Shakira and Gerard Piqué is quite exciting. Keep scrolling down and discover all there is to know about their wonderful romance.
1. Shakira meets Piqué on the set of her music video.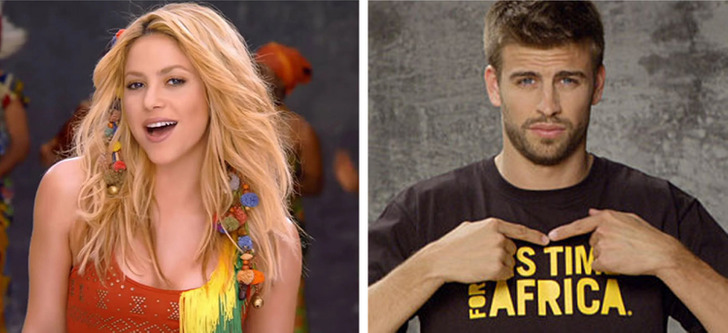 When Shakira was filming the music video for her 2010 FIFA World Cup song, "Waka Waka (This Time for Africa)," she met Spanish professional soccer player Gerard Piqué. Piqué starred in the video and led his team to a World Cup triumph that year. Over the years, the couple has spoken on several occasions about their fortuitous encounter.
"I wasn't a soccer fan, so I didn't know who he was," Shakira declared. "When I saw the video, I was like, 'Hmm, that one's kind of cute.' And then someone introduced us."
In 2016, Piqué provided further details about their first meeting. "It all started when we were together in South Africa and I wrote to her, and I asked her what the weather was like." The player continued: "It is the typical stupid question… but she started telling me what the weather was, like, every minute, and it got to the point where I told her we, Spain, would have to get to the World Cup final to see her again — she was singing at the final."
2. They confirm their romance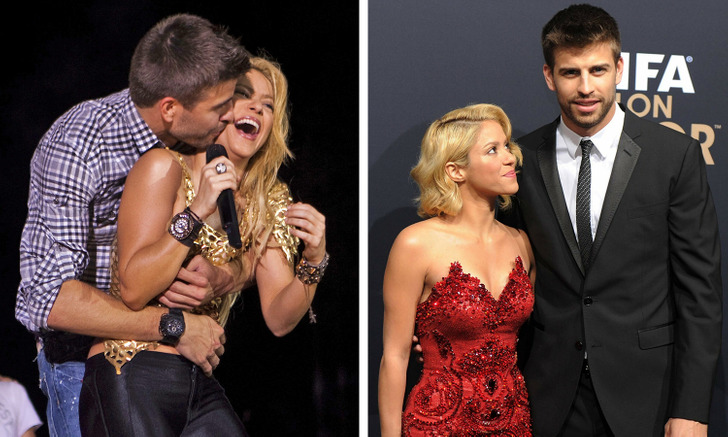 Before dating Piqué, Shakira nearly lost all faith in love and went through one of the worst periods of her life when she split up with Antonio de la Rua. Not only was this a difficult emotional moment for her, but she was also fighting a legal battle against him. However, the singer was strong enough to move on and later welcomed her eternal love. "I have moved on in my life and could not be happier now," Shakira said.
Shakira and Piqué confirmed their romance in March 2011 on Instagram and 2 months later, during her concert in Barcelona, the soccer player stepped onstage, kissing and dancing with the singer. In January 2012, the couple made their first red carpet appearance at the FIFA Ballon d'Or Gala in Switzerland.
3. The pair welcome their first child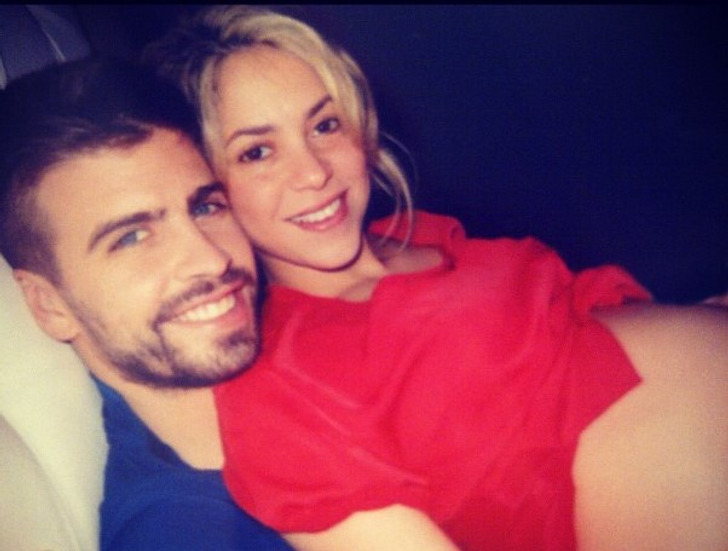 Shakira announced her pregnancy on Instagram in November 2012, sharing a cute bump shot of herself and Piqué. She penned, "I could have another 9 months like this!" They welcomed their first son, Milan Piqué Mebarak, on January 22, 2013.
Shortly after the birth of their first child, the famous Latina singer was asked about their first moments as new parents. Shakira expressed her amazement at Piqué's role as father and his involvement with their child.
"He has been amazing. The baby spends as much time with me as he does with his dad. He's the dad who's fully hands-on." She continues, "He changes diapers, he enjoys feeding him, all of that stuff. So that's a great help for me, you know."
4. Shakira says she has no intention of marrying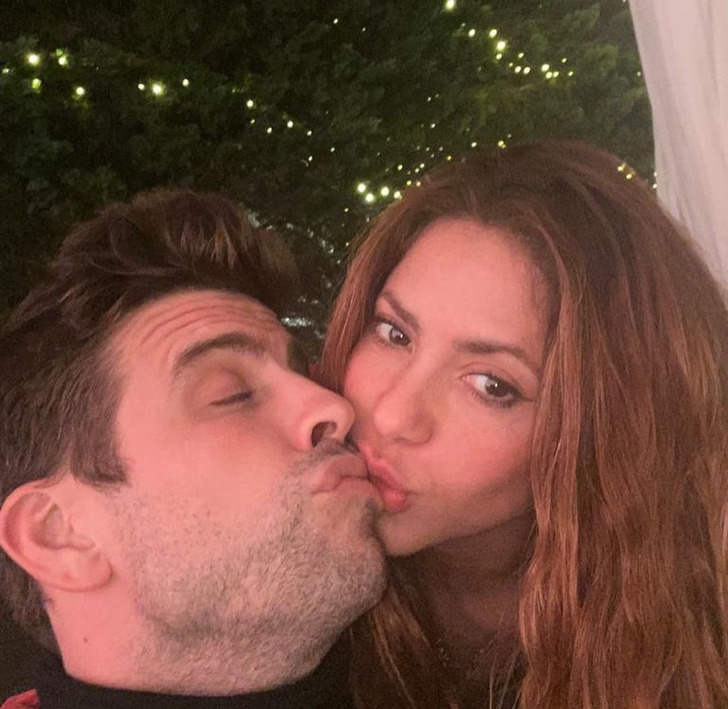 After being together for over 3 years, everyone was wondering when the couple would finally tie the knot. In 2014, Shakira put any rumors to bed by unequivocally clarifying that they would not be heading down the aisle because marriage was not in their immediate plans.
"We already have what's essential, you know? We have a union, a love for each other, and a baby. I think that those aspects of our relationship are already established, and marriage will not change them," she said. "But if I'm ever going to get married, he's the one."
5. The couple had their second child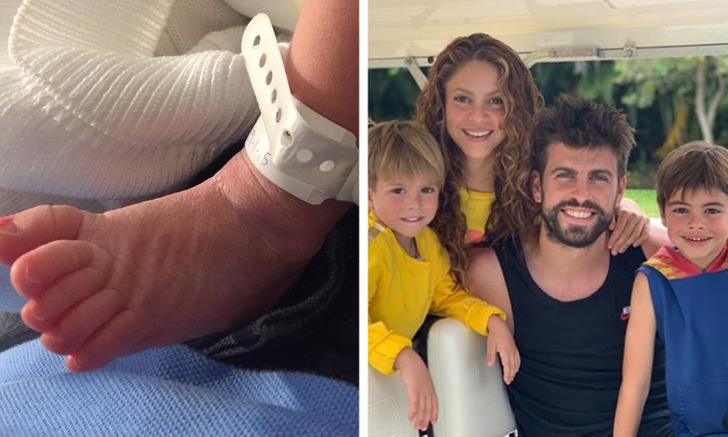 Shakira announced her second pregnancy by sharing a series of adorable Instagram photos, and they later welcomed their second child in January 2015, naming him Sasha Piqué Mebarak. The meaning behind their son's name was later revealed on Instagram by the "Loca" singer as "defender of mankind" and "warrior."
Later, in 2017, Shakira explained how becoming a mother had significantly changed her perspective on things and made her reconsider herself and her objectives. "I used to be the center of my world, and now I am only a satellite of my children. It's the hardest job I've ever had."
She went on saying, "I never thought it'd be so difficult because it takes a lot of your energy. I think of my family a lot. I'm concerned about them all day. It's physical, emotional, and intellectual wear and tear. Thinking of making an album seemed like a Herculean task, like climbing Mount Everest."
6. Shakira releases a song dedicated to her lover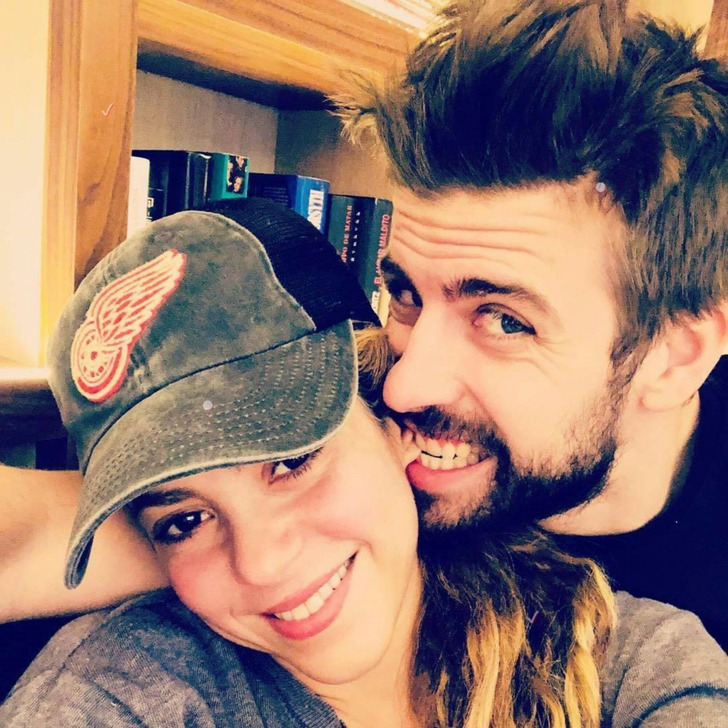 Shakira released the track "Me Enamoré" in April 2017, which recounts the story of her love with Piqué. "I fell in love" is the direct translation of the song's title. The lyrics are all about Piqué. She explains how she was immediately smitten by his beard and lips.
It also reveals how they built a family and stayed in love with one another for so long. The song is a pure love anthem for her "half of the apple," demonstrating how their flame still burns after all these years.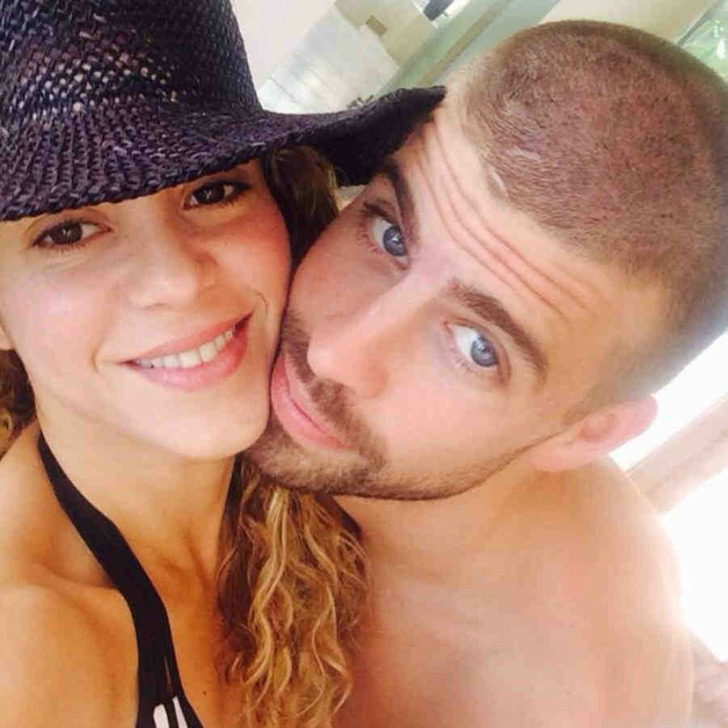 7. The singer wants to keep being Piqué's girlfriend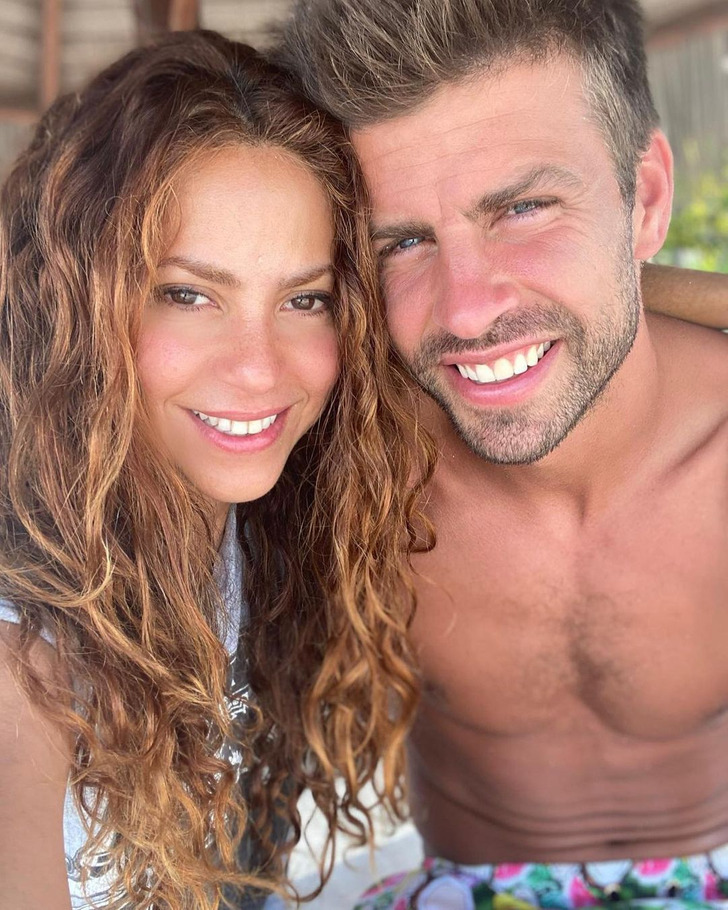 Shakira and Piqué are a low-key couple who rarely talk about their family and lifestyle, except through Instagram photos. However, they have never been discreet about their unwillingness to get married, and despite their long history together, the important step of marriage still frightens Shakira.
"To tell you the truth, marriage scares me," she said when asked about their relationship in 2020. "I don't want him to see me as 'the wife.' I want him to see me as his girlfriend. Lover, his girlfriend, a little forbidden fruit, you know? I want to keep him on his toes. I want him to think that anything's possible, depending on behavior."
However, love is more than just a wedding, and after 2 children and 10 years together, Shakira and Piqué can truly prove how strong their bond is and will always be.
Do you feel that marriage is an important step in a couple's life? Is it possible for certain romances to last a lifetime without the bonds of marriage?
Preview photo credit imago sportfotodienst/EAST NEWS, shakira / Instagram