How well do you master the skill of posing with sculptures? Are you like Master Level or even Extreme Level? What? You didn't think that posing with sculptures was ever a thing? It is! A big one! Just scroll down and be amazed at what these people thought of and then make your own plan of posing with a statue. Sculptures are not only meant to be admired and looked upon. They are meant for posing with them too. You just get in their game. It's like in a movie, you've got to think of a scenario. It will come to you, don't worry. It will come to you. Just mind the other people around like museum guards or that sort of people. I don't think they're happy if you borrow their sculptures for a state-of-art picture.
Just watch and learn!
1. Posing with sculptures at its best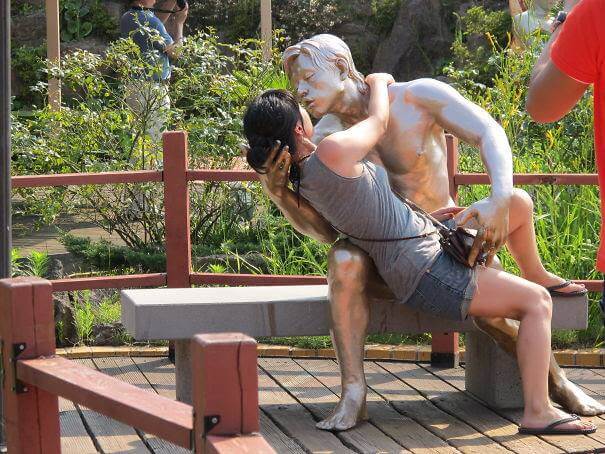 2. Naughty sculpture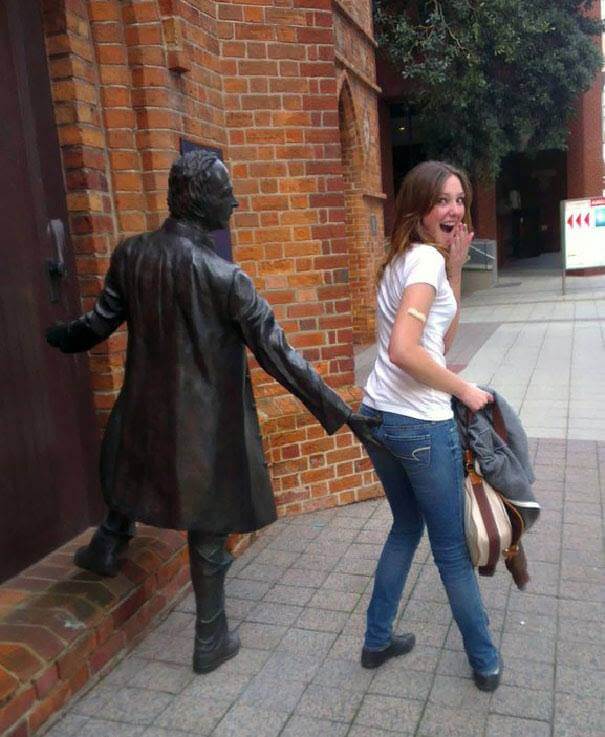 3. "What is that?" "The future!"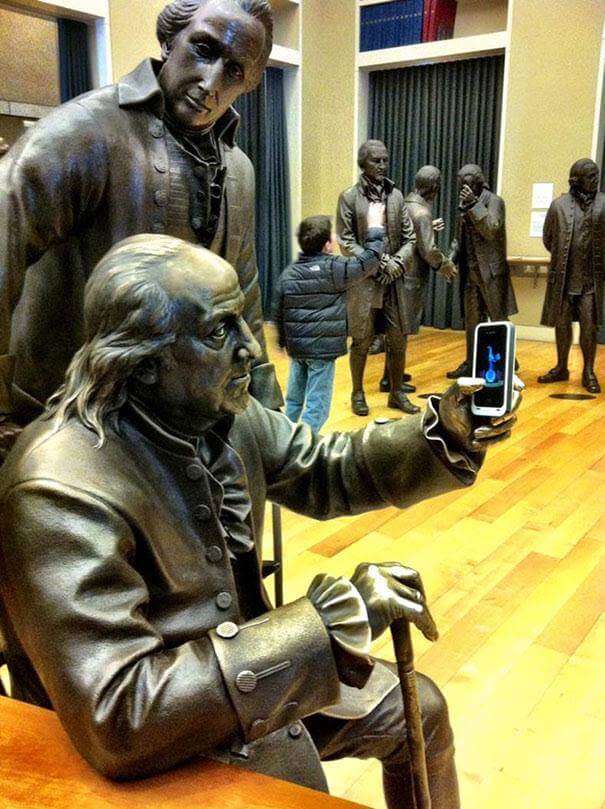 4. "Here! Press this and we've got a selfie. It's cooler than the Relativity theory!"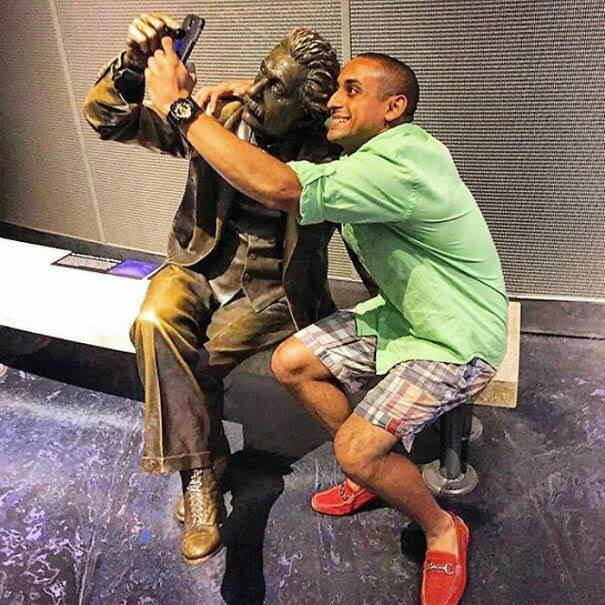 5. "Dear, c'mon! I was only 5 minute late!"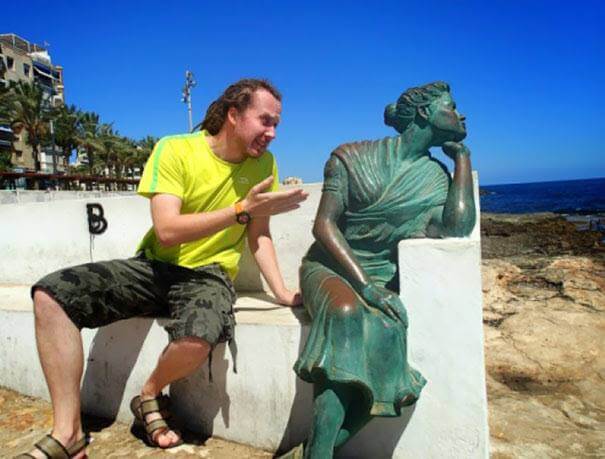 6. Nose picking. Boss level.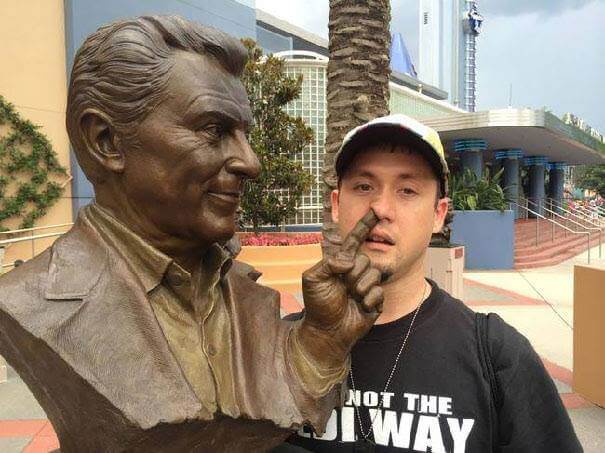 8. "Don't! I swear I'll let you shit on my car!"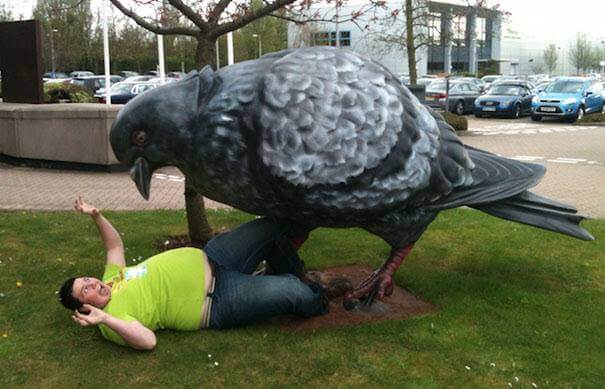 10."Stop it! You eat a lot for just the head!"