20 Before and After Pictures of Dogs 2022
Before and After Pictures of dogs, to show the importance of capturing the moment. It's a blessing having a dog in your life. If you don't have one, we suggest you to get a puppy. There's no better feeling than being present during their growing process.
Save the most beautiful moments on your electronic devices. Stop time with a photo or a special moment, it will bring you happiness every time you will see it. Enjoy raising your puppy and remember, take pictures during this process.
Before and after pictures of dogs list, to cheer you up. Before, they were little puppies all fluffy and adorable. Now, they are all grown up and still cute. Enjoy these beautiful pictures. And send us your before and after dog pics.
1- Toilet paper lover, no matter how big i get.


2- Favorite toy to have around.


3- Once a baby, always a baby.


4- It took me a year to do that.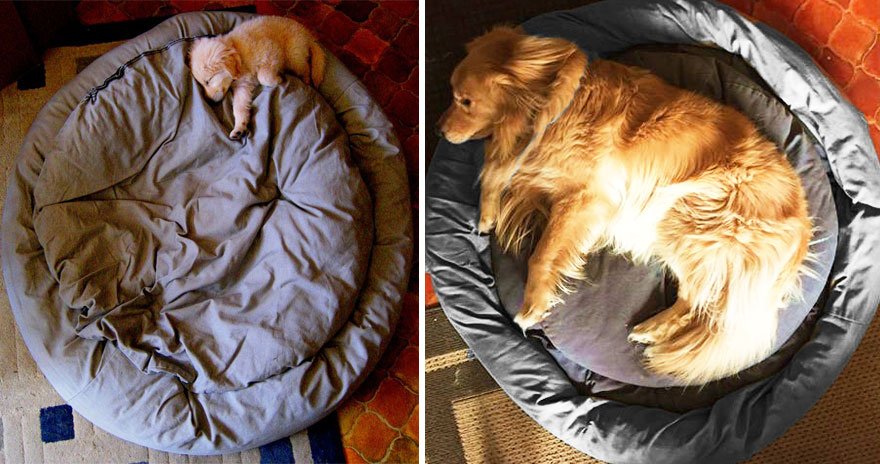 5- Some things never change.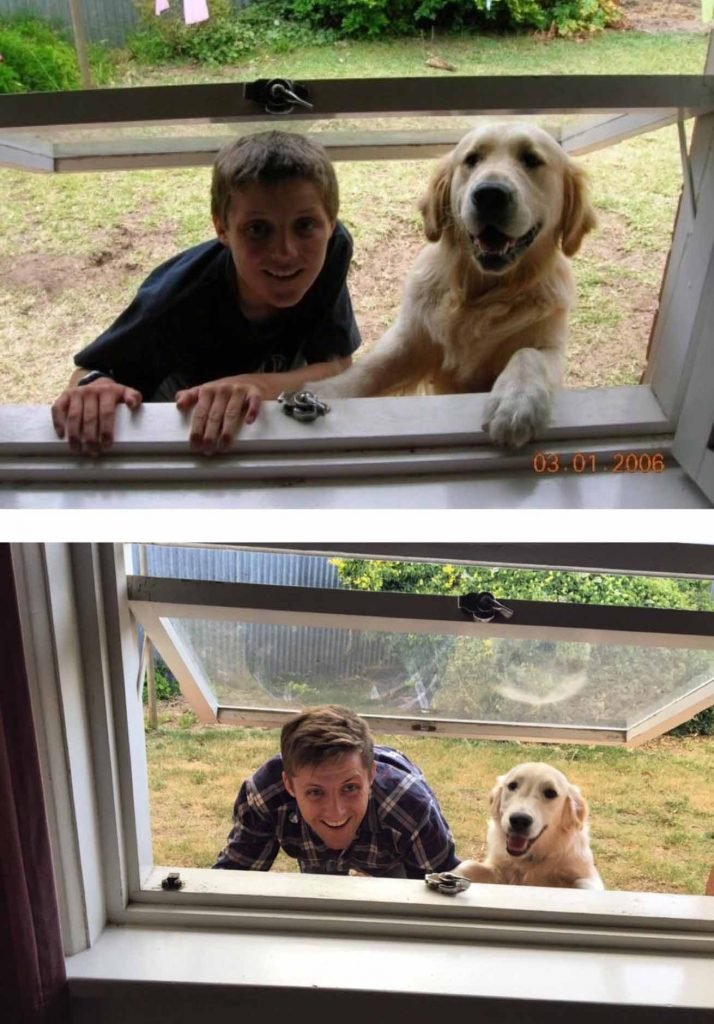 6- Huskies doing whatever they like since always.


7- On the left he is 8 weeks old and on the right he is 20 weeks old! Now nearly 2 years old and 55 kg, so no more picking him up.

tayto_dozer_malamutes
8- From 3 to 12 month. She is a big girl.


9- Growing together. That's so adorable.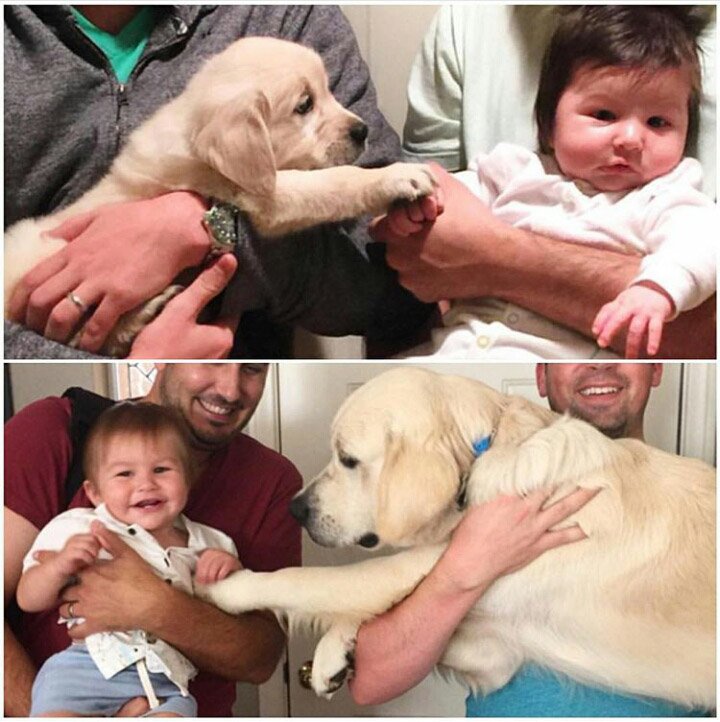 10- Puppy days flying. 8 weeks/ one year.
19- Same boot, different years


20- When It's Been A Couple Of Years But You're Still Mad