13 Shopping Moments That Are Funny and Frustrating at the Same Time
Some people don't enjoy shopping, while others perceive shopping as a therapy session — they can either feel relaxed or energized from it. But all of us have to shop from time to time because our clothes tend to wear out, and our beauty products also run out. The funny thing is that shopping can provide you not only with purchases, but with funny stories as well.
At Bright Side, we recalled awkward shopping situations and made comics out of them.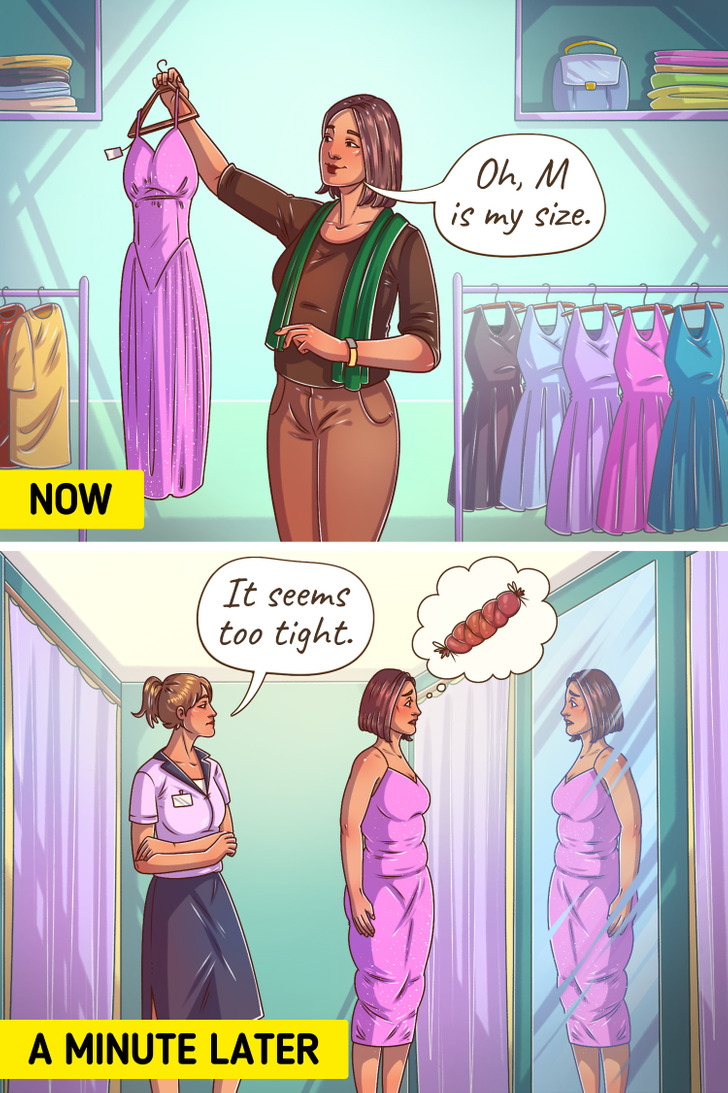 Fashion trends seem to be against us.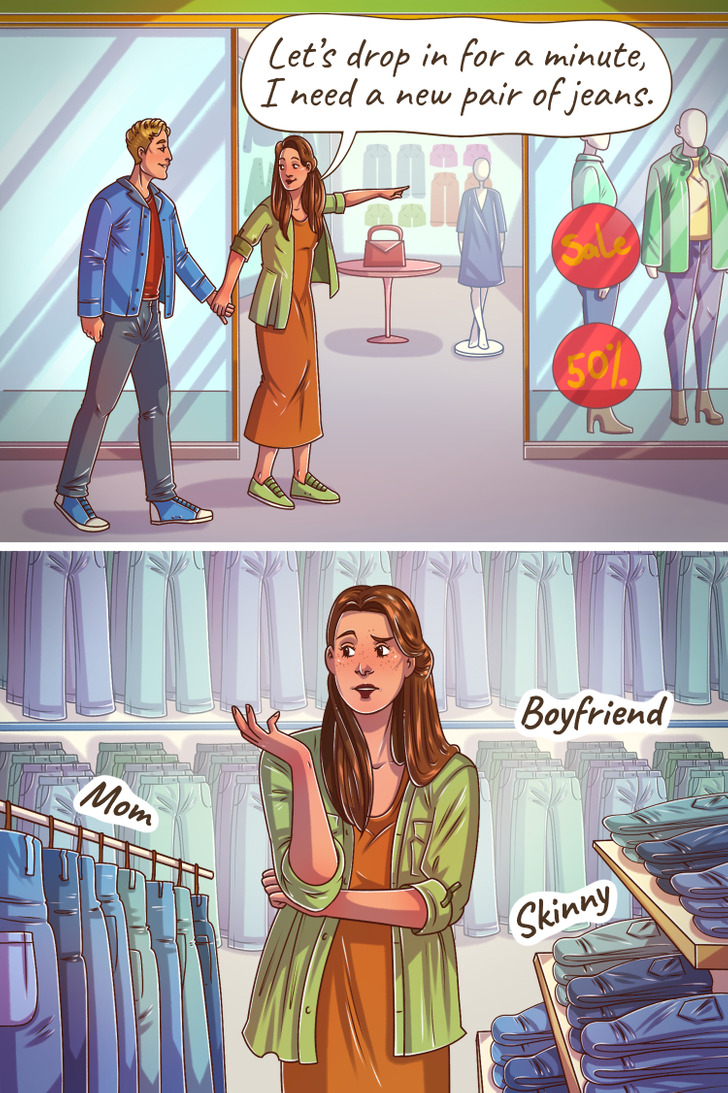 Even honest people get nervous when security gates are triggered by them.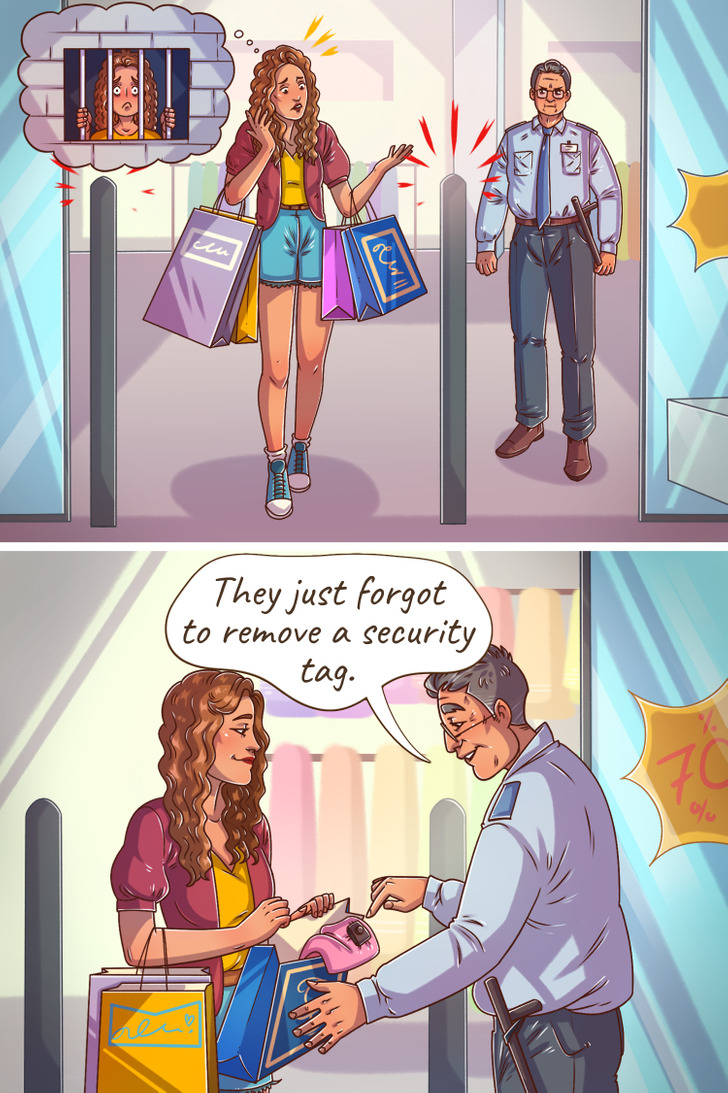 Sometimes you just want to look around, but some shop assistants seem to hate this.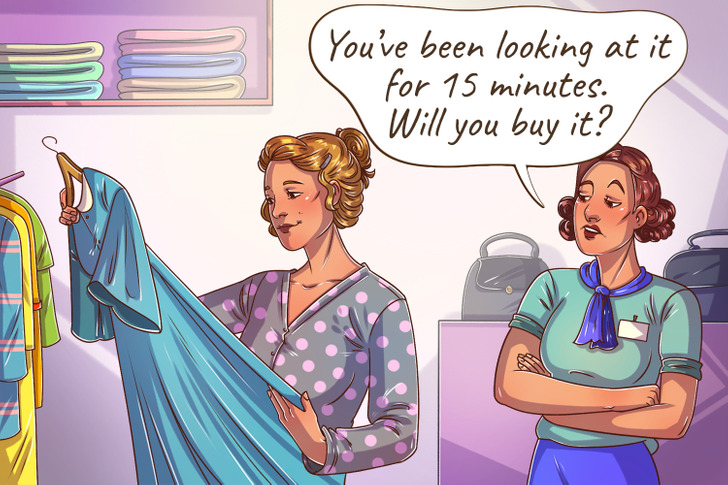 It might seem that you have a normal size, but trying to find clothes in your size can be confusing.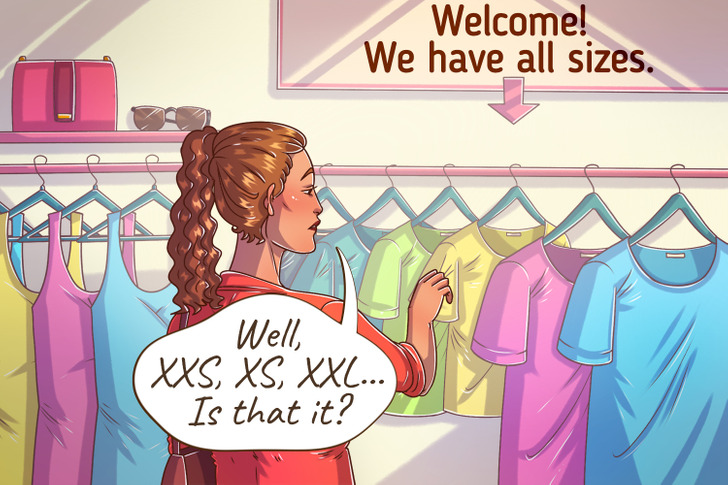 Finding a perfect foundation shade is like winning a lottery.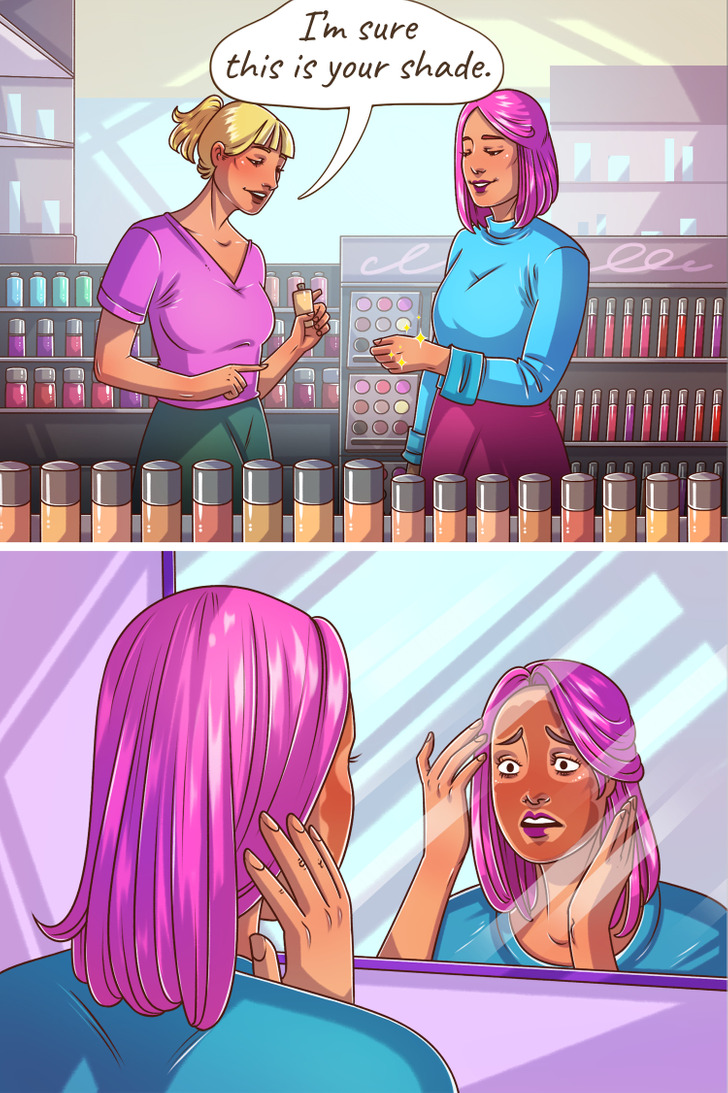 Why is there no guide on what to do when an item of clothing begins to fall apart while trying it on?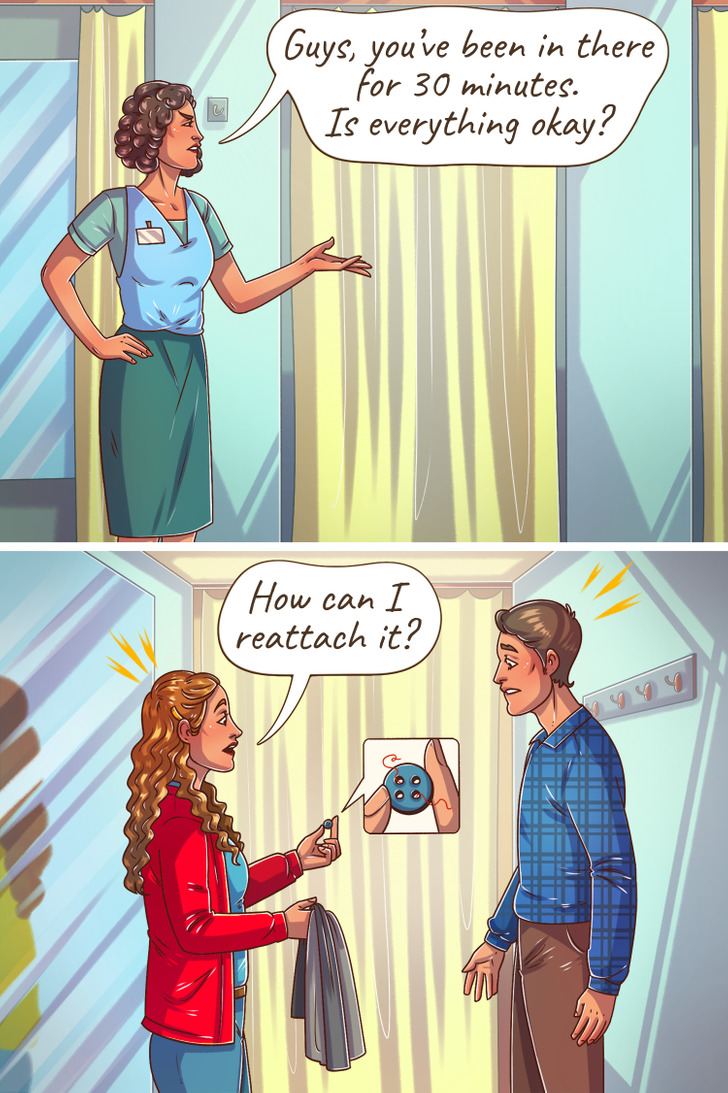 Sometimes it seems that shops have wonder mirrors that make every buyer slimmer, younger, and curvier.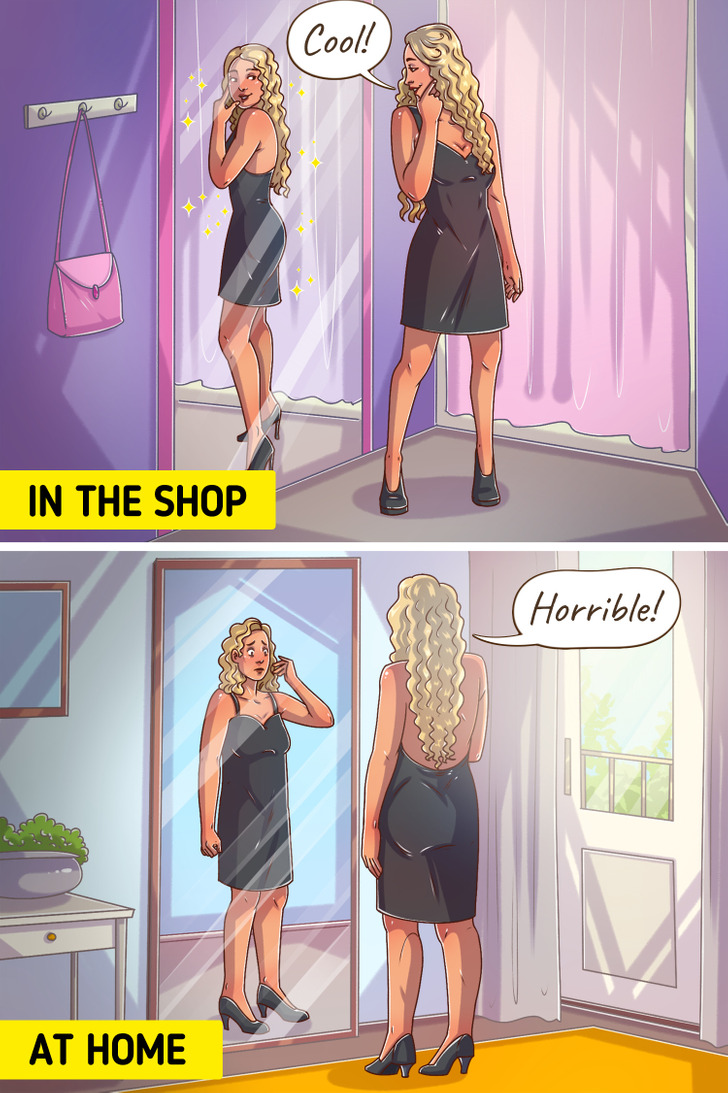 That feeling when you buy an item from a new collection, and a few days later…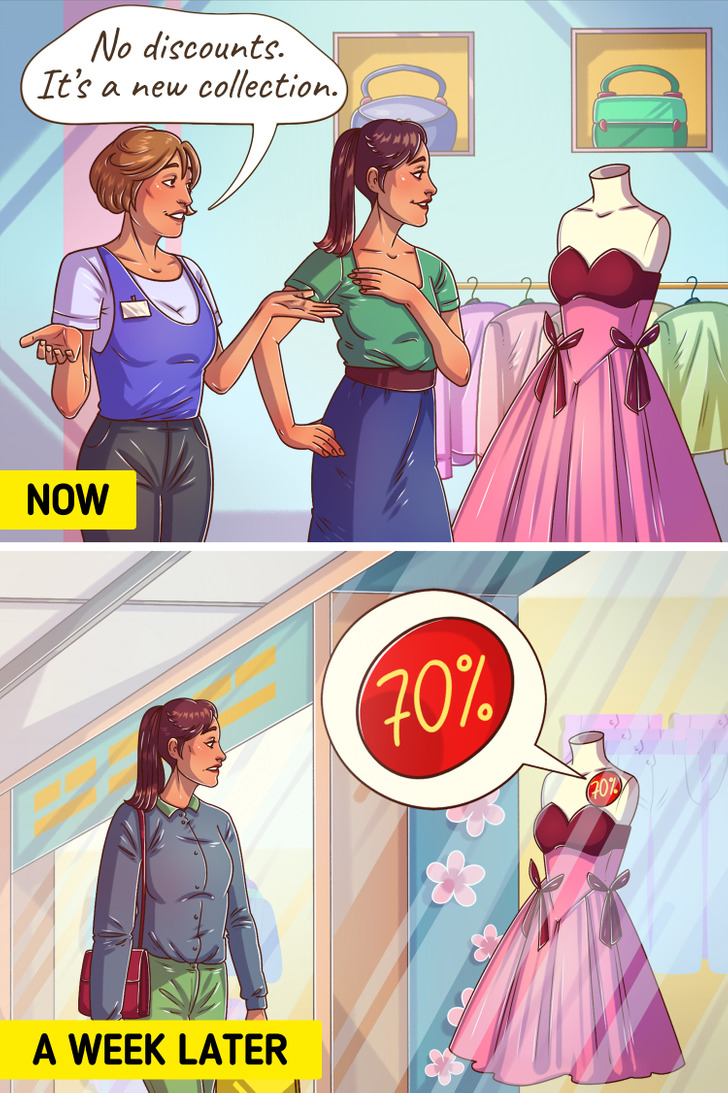 Trendy ensembles look cool in photos. Unfortunately, they don't always look that cool in reality.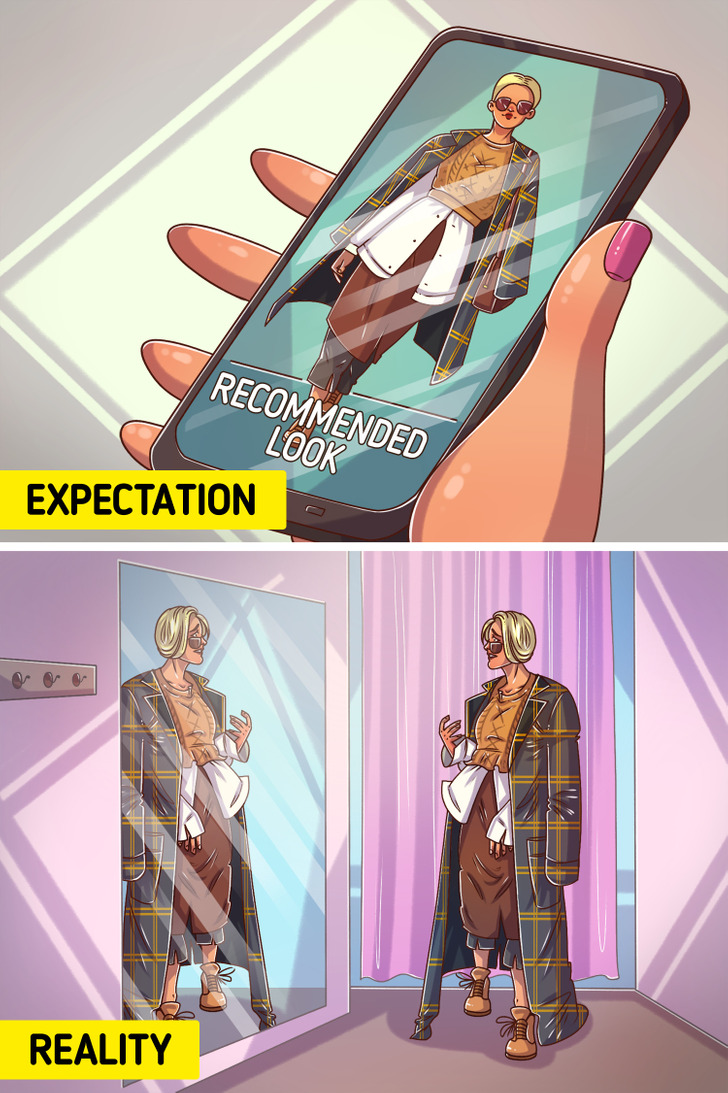 We suggest fitting room designers make these spots a bit bigger.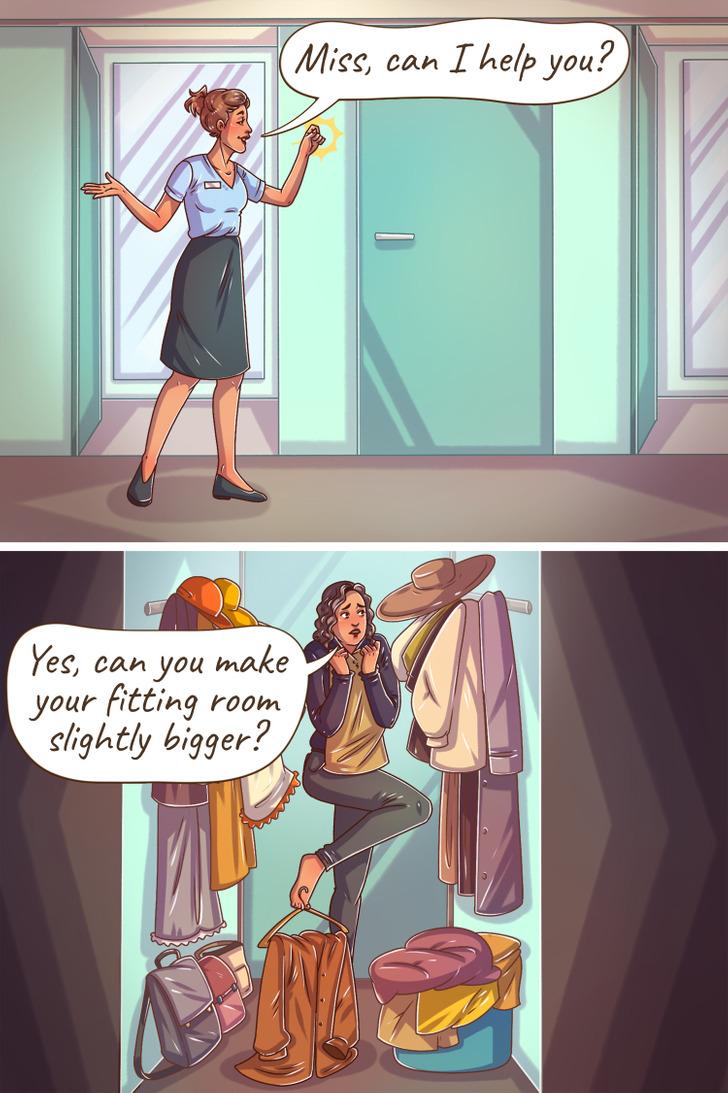 Is there anyone among us who has never walked into glass doors or walls?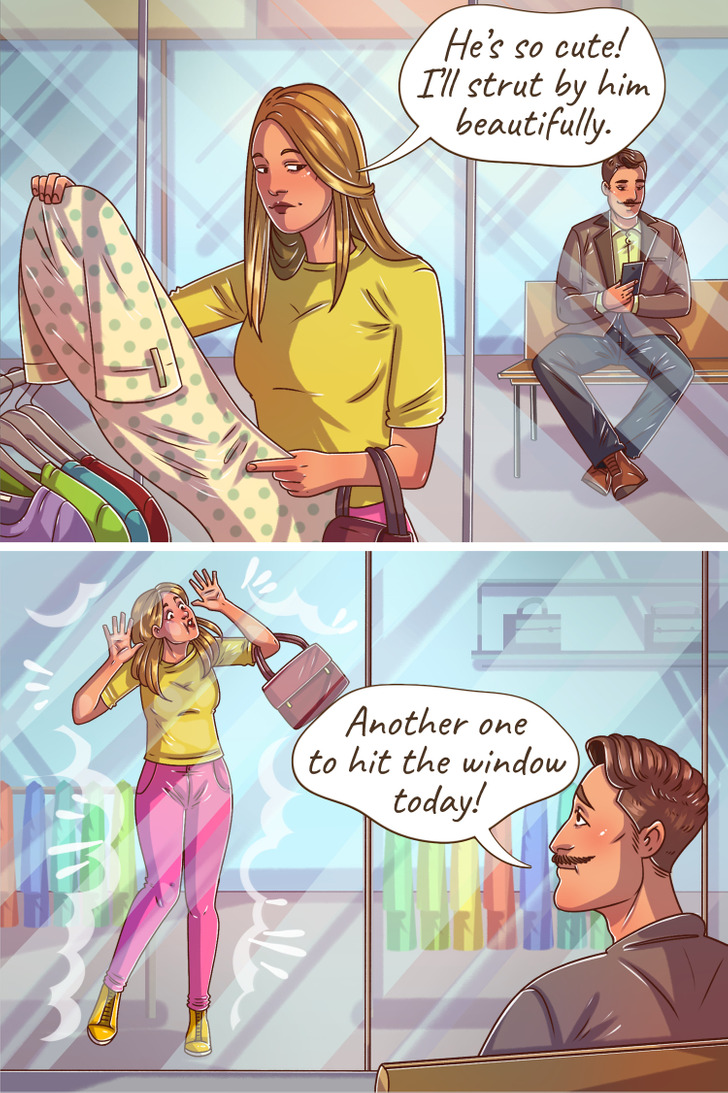 That feeling when you're trying on shoes and finally find a pair that fits among dozens of others — unfortunately, they belong to someone else.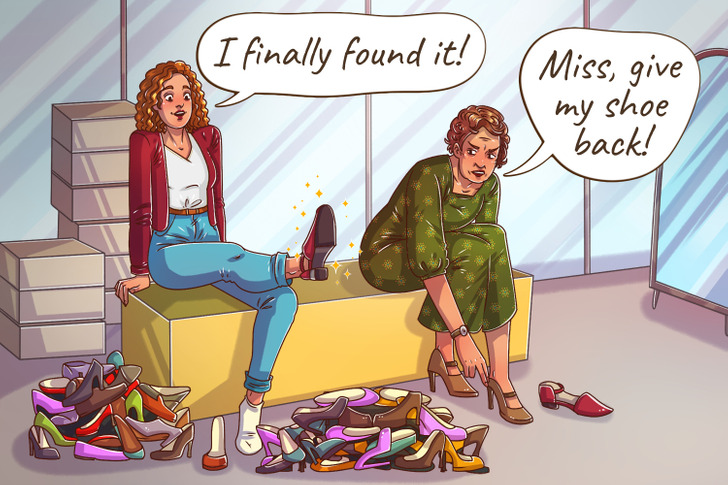 What other funny shopping situations have you found yourself in? Tell us in the comments below.