9 Celebs Who Let Fans See Their Real Selves on Social Media
Most of the celebrities we see on our screens, in movies, on TV, or even on social media, look a lot different in real life, stripped of their glamor. The secret to their good looks, minus the good genes, diet, and exercise, is a team of professionals. From make-up and hair artists to photographers and stylists, a celeb's team keeps them looking perfect at all times. But as more and more idols point out, their casual look is different, and something they are equally happy about.
votreART loves these celebrities who have the confidence to share their real selves on social media and make for body positive models like no other. There's nothing like looking naturally beautiful.
1. Salma Hayek is happy to show off her makeup-free look.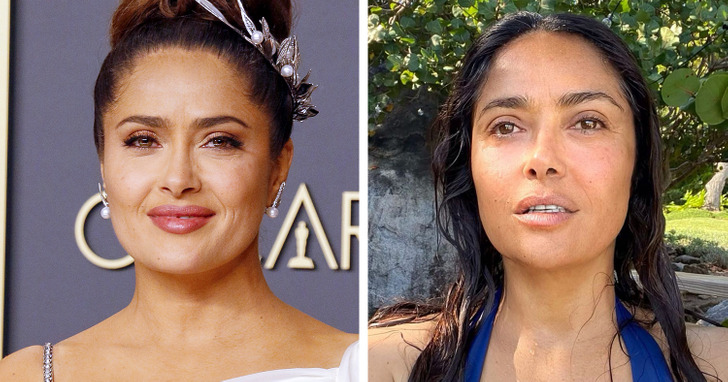 Salma Hayek is a goddess at 55 and shows off her curves in swimsuits on her social media, much to the delight of her fans. She's also very confident about her skin and her hair now, often posting make-up-free selfies and showing off the silver streaks in her hair. She's open about her struggles as a curvy, not-very-tall actress, and promotes body positivity by setting a good example.
2. Ashley Graham calls her stretch marks the "tree of life."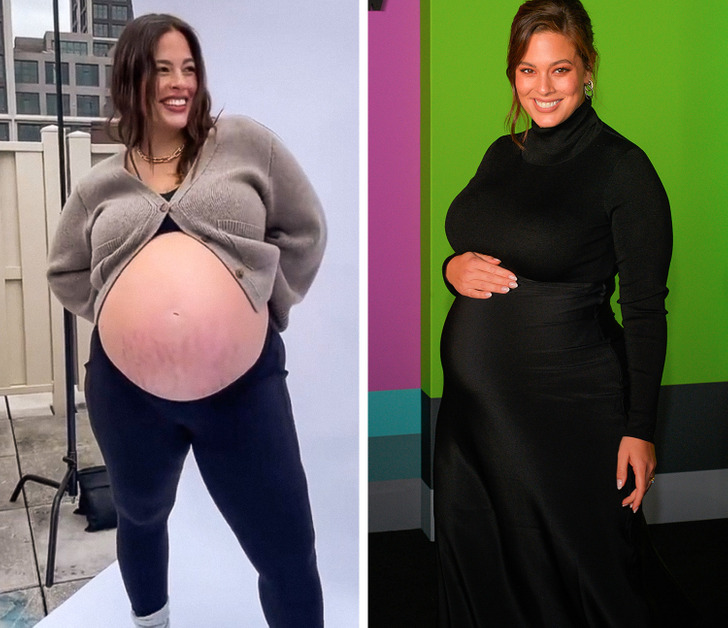 Ashley Graham is now the mother of 3 boys, having recently birthed twins after her firstborn. She has always been very open about being an unconventional model and refuses to be called plus-size. Graham also documented her pregnancies and has been very open about her stretch marks and cellulite thighs, and many find her an inspiration.
3. Zendaya shared her touched-up pictures on Instagram.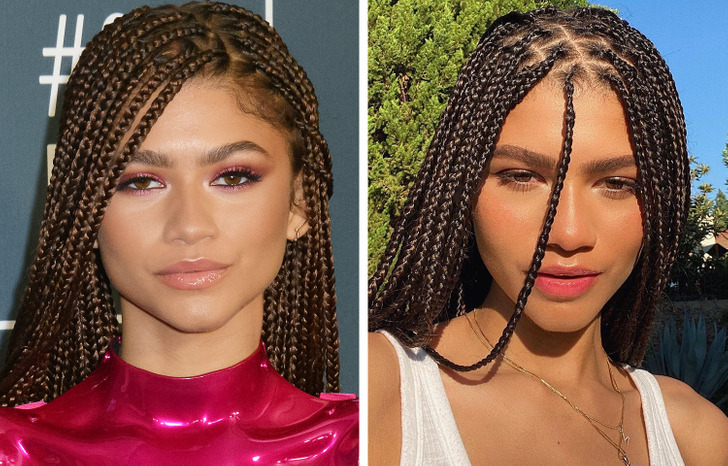 Zendaya, 25, might be young and in perfect shape for Hollywood, but she too has encountered unrealistic beauty standards early on. In an earlier Instagram post, Zendaya shared how her 19-year-old body was slimmed down to Barbie-like proportions and spoke up against photo editing.
4. Marsai Martin wants to normalize body hair on girls.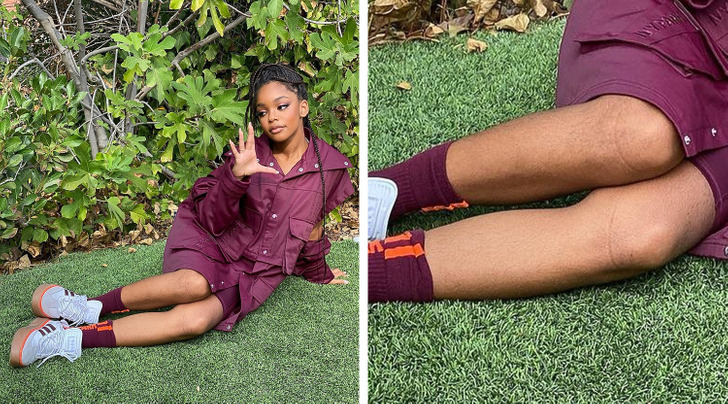 Marsai Martin, 17, is one of the stars of Black-ish, also starring Tracee Ellis Ross. Even as a young and upcoming actress, Martin firmly believes that the industry's beauty standards are taxing. She wants to normalize body hair on girls and is only too happy to let hers show on social media.
5. Hailey Beiber shows that skin has texture.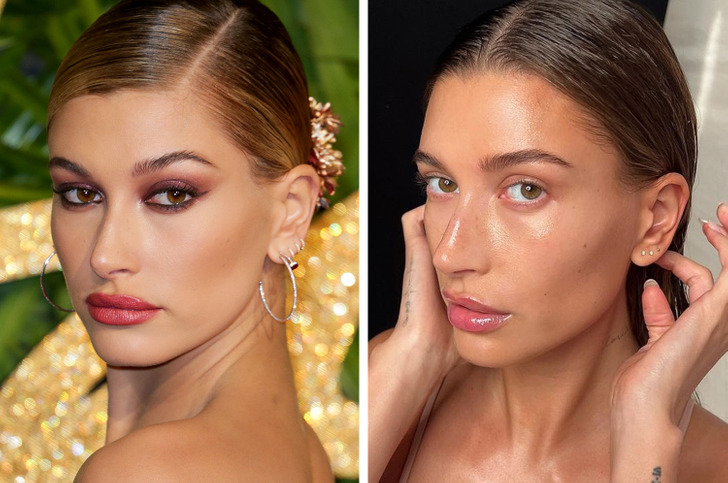 Hailey Bieber, 25, model and wife to Justin Bieber may be utter perfection on the red carpet, but she's cool enough to let people know that skin has texture. In a recent Instagram post, Hailey showed off her skin replete with open pores and freckles, as the pre-cursor to a skincare line she's launching.
6. Ireland Baldwin owned up about a chin tuck.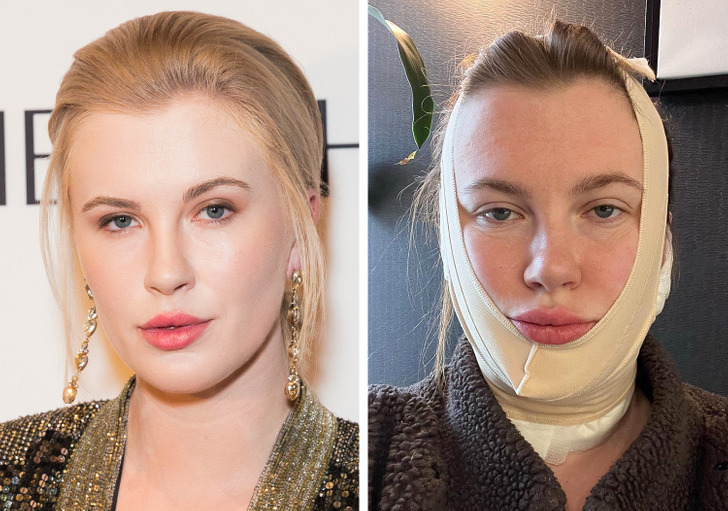 Ireland Baldwin, 26, is also pretty cool about what she sees as flaws in herself and has often spoken about how she's insecure about her chin. So when she got a chin tuck done, recently, she openly displayed it on her social media because she believes that there's nothing wrong with getting work done on yourself.
7. Helen Mirren shows off wrinkles for charity.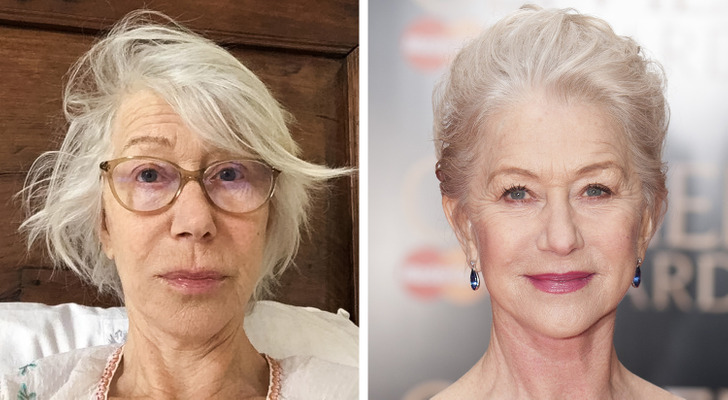 At 76, Helen Mirren is still rocking the screen and even played a villain in one of the latest installments of the Fast & Furious franchise, Hobbs & Shaw. She's a study in aging gracefully (though she would like to age disgracefully) but even so, is more than happy to show her in-bed face in the morning, wrinkles and all, for charity.
8. Mindy Kaling is happy to talk zits.
Mindy Kaling, 41, has adult acne and while make-up hides the damage on red carpets, Kaling is happy to talk about it in interviews and on social media. She's also vocal about her weight and does not believe in dieting for weight loss.
9. Jennifer Aniston is fine with frizz.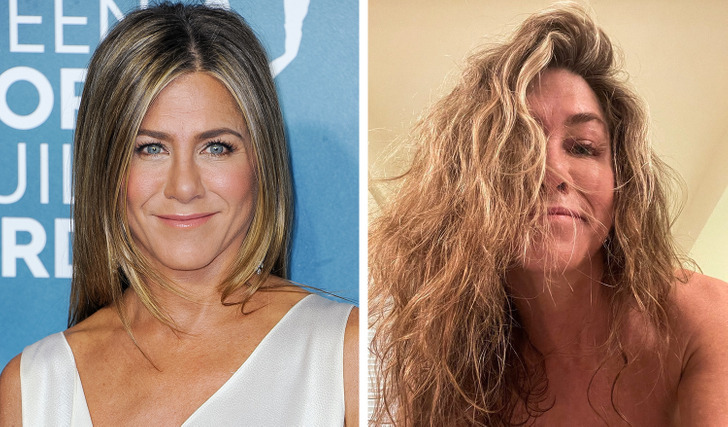 Jennifer Aniston, 53, is another red carpet diva known for her effortless style and of course, "The Rachel" hair on Friends. In real life, her hair is prone to frizz and she's admittedly, not very handy with styling it herself. She showed off her beachy frizz on her social media and has also launched a hair product line of her own called LolaVie.
Which celebrity would you consider to be the most body-positive and why? What's your mantra for positivity?
Preview photo credit PopularImages/Depositphotos.com, jenniferaniston/Instagram