A Girl With Down Syndrome Beats Doctor's Odds and Grows Into a Stunningly Beautiful Model
About 1 in every 700 babies in the United States are born with Down syndrome. Down syndrome is a condition where a person is born with an extra chromosome. This extra chromosome can cause complications in the development of the babies' bodies and brains during pregnancy. Even though people with Down syndrome might struggle more than those without it, their condition doesn't stop them from being strong and successful.
One inspiring success story is that of Kennedy Garcia. We at votreART admire her tenacity and what she's done in her life. So we decided to get in touch and ask her mom for an interview so that we could share her inspirational story with you, and a photo gallery of the beautiful Kennedy.
It wasn't an easy road.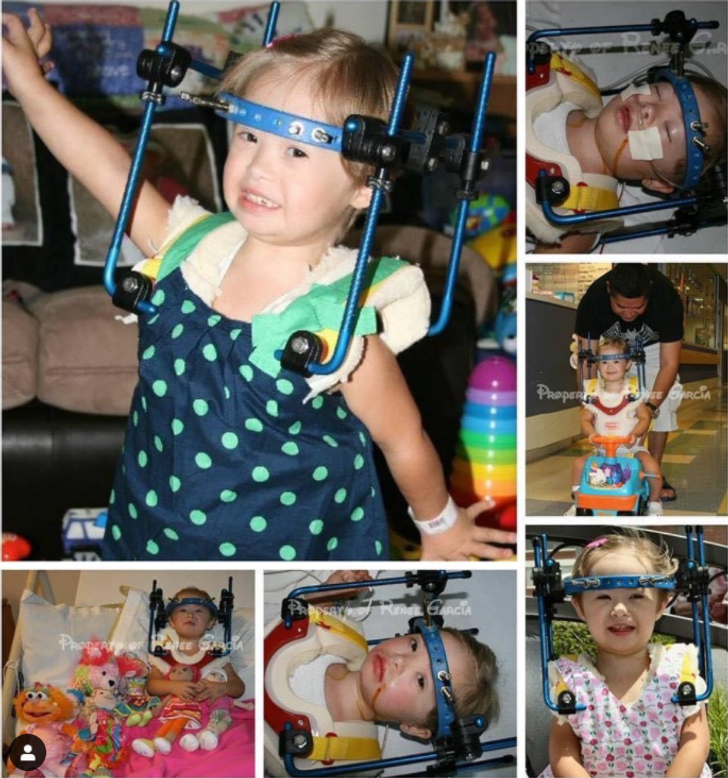 © Kennedy Garcia / Instagram
The beginning was rough for Kennedy, like many other people that suffer from Down syndrome. She spent a lot of time in the hospital, but with the help of doctors, her family, and her own free will and positive attitude, she got through it all.
"She has definitely overcome a lot. She's had over 30 surgeries and she had leukemia and then spine fusion surgery as a toddler. She's had a hard road. She's always kept a positive attitude and a smile through everything, even when she was super sick or in pain."
The road to success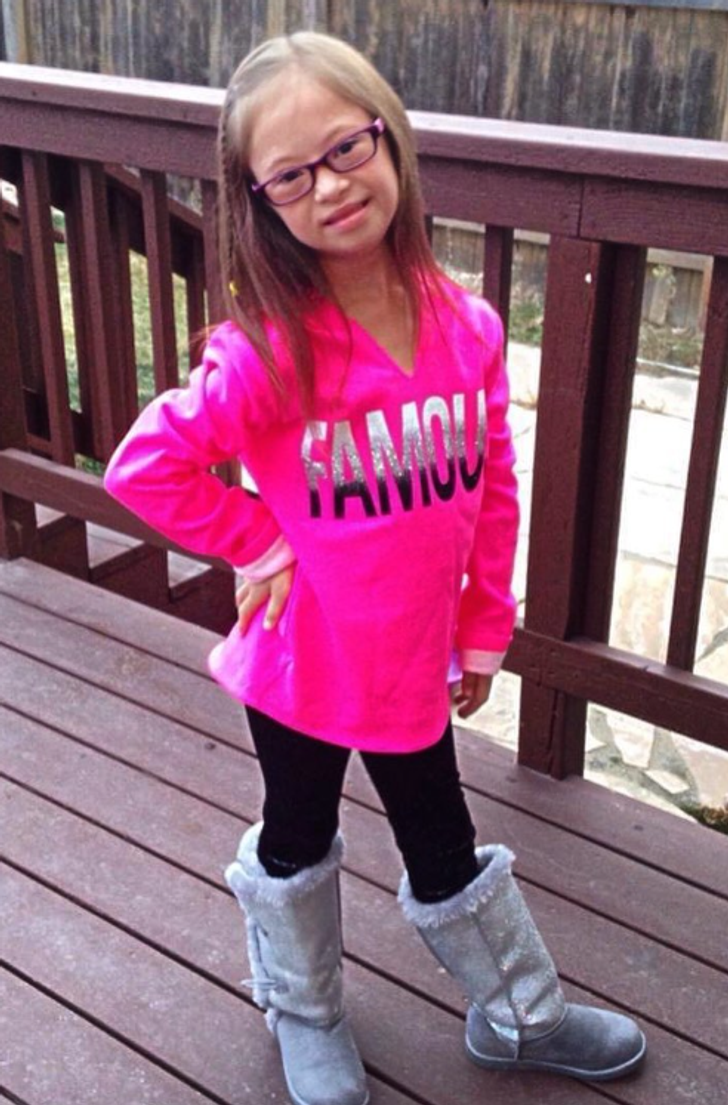 Modeling and acting come naturally to her. And from a young age, she was able to pursue her gifts. Even with the struggles that came with it, she succeeded.
"Kennedy has always loved the camera and started boutique modeling when she was 6. Small shops would send her clothing and we would send pictures back in return."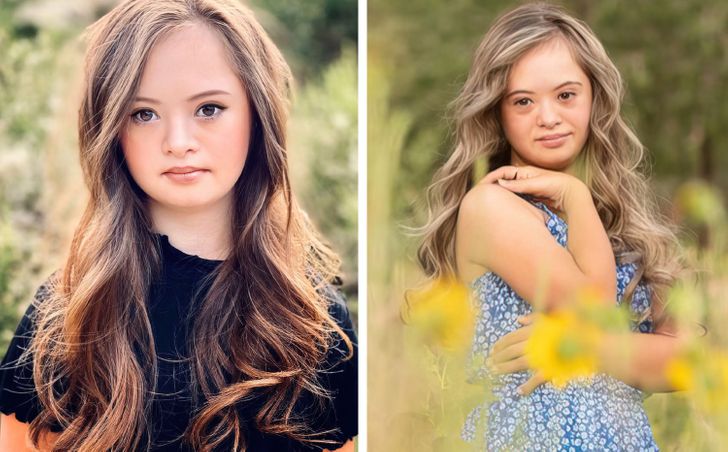 © Kennedy Garcia / Instagram, © Kennedy Garcia / Instagram
"We started her Instagram page and American Girl found her when she was 10 and reached out through an agent, and that was her first big job in LA. She loved every second of the experience and was hooked! She picked up acting from there and has been doing that ever since."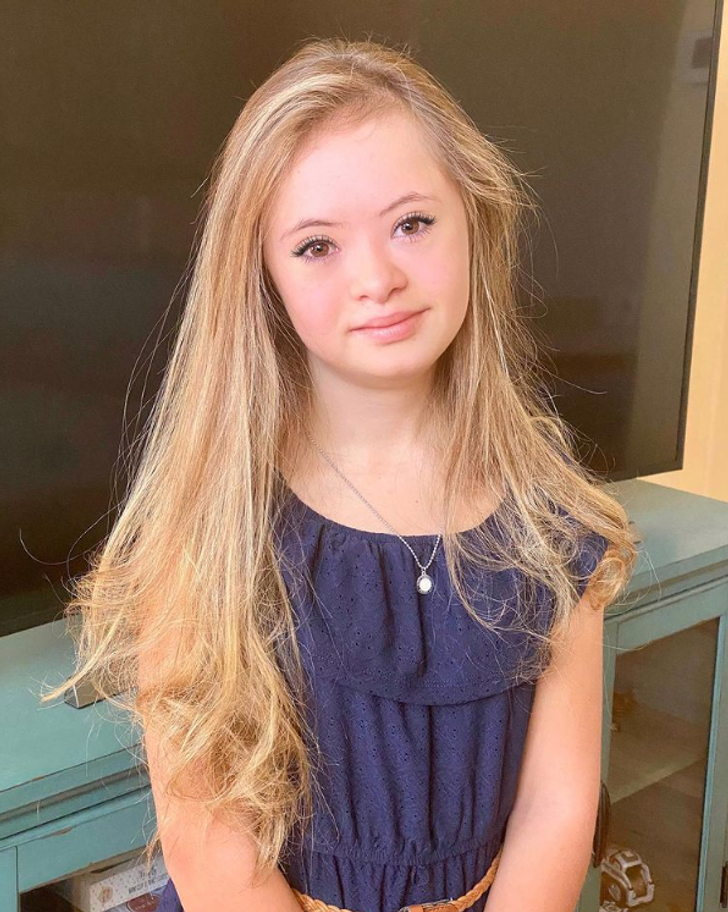 "Even before modeling though, her first love has always been dance. She started dancing at age 5, after recovering from her spine surgery. She started off in a little ballet class and then moved to a competition team when she was 6."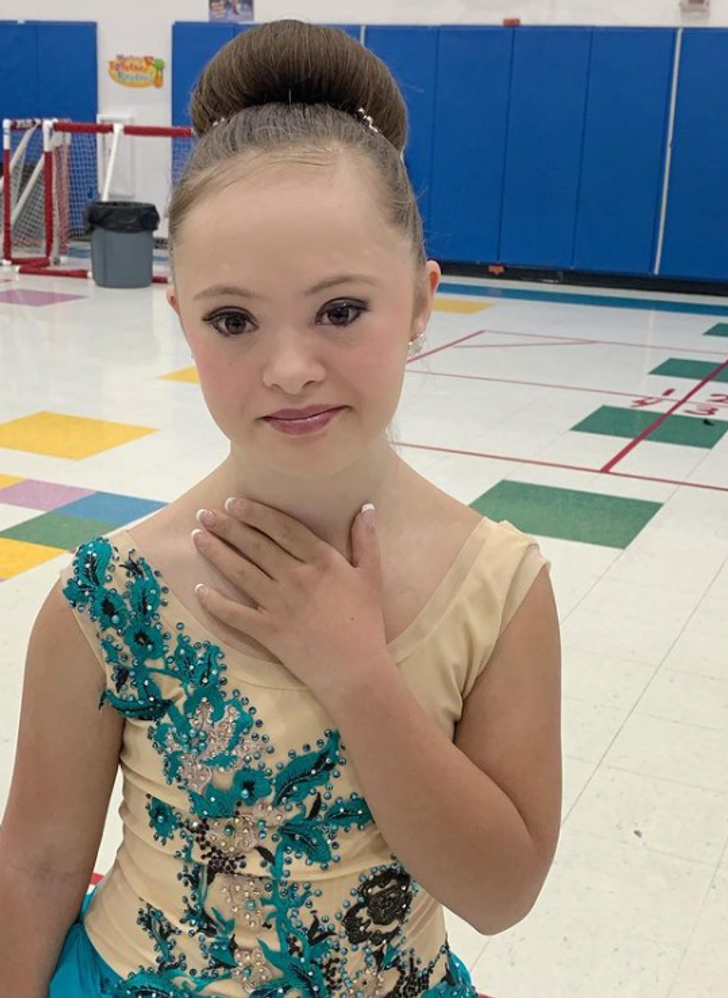 "She is currently the only one with special needs on her competition team and has made her very best friends through dance. It has challenged her and pushed her and taught her to work as a team and take wins with losses. She loves her dance family so much and I think it will always be a key part of her life, even after she graduates."
Persistence and support were key.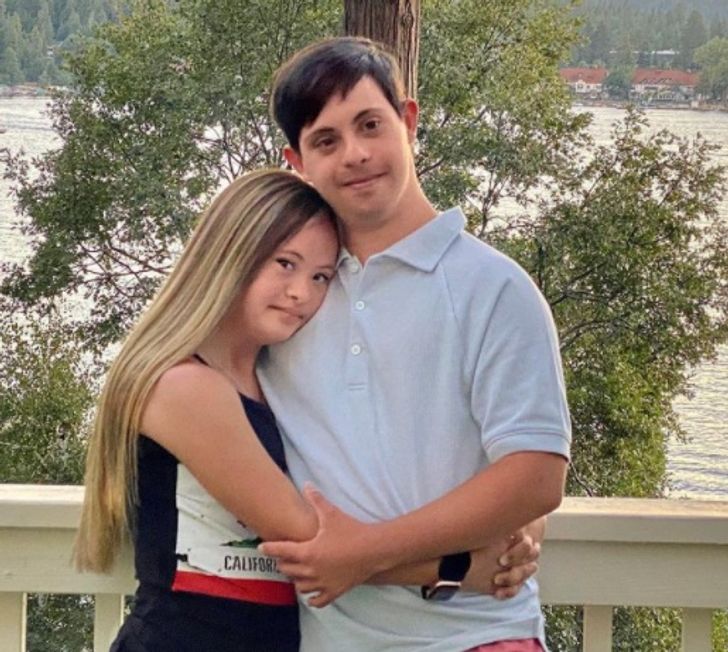 It's been 16 years of ups and downs for Kennedy and her family, but thankfully, the ups were way more significant than the downs! With love, support, and her own free will, Kennedy was able to thrive.
Her family has played a key role in this, as well as her boyfriend and her friends. It's important to have a balance between your social life and your work.
"There have definitely been highs and lows in our journey, but 16 years in, the good has FAR outweighed the bad. When she was born and diagnosed with Down syndrome, we were given a very bleak outlook on her future… not one that you would ever hope for, for your child, but Kennedy has continually proven those doctors wrong, as she has paved her own way and shown the world what she CAN do."
Her mom has always stood by her side, watching her grow. "Throughout her life, the 'experts' have told us 'She will never…' and every time she has shown them 'Oh yes, I can!' just by being who she is. I feel so lucky to get to be her mom and get a front-row seat to her life and watch it all unfold."
A few wise words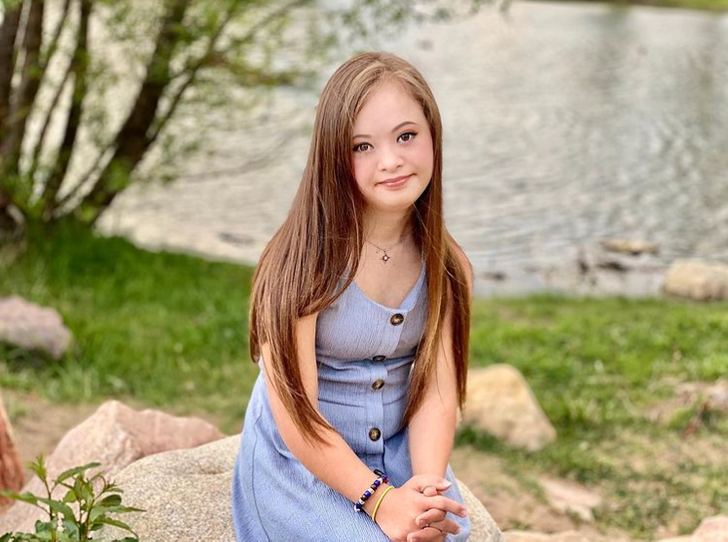 She's definitely been through a lot, but with her kindness and empathy, she was able to brighten up the lives of everyone around her. She has her own bright light and we're grateful she's shared some of her advice with us.
"Kennedy would go into schools in our area to talk to middle and high schoolers about Down syndrome and what it is and how to be friends with people with disabilities, and she would always tell them that when you meet someone with a disability and you want to start up a conversation, to just go over and say hello! It could be the start of a beautiful friendship! And she's right, it doesn't have to be hard or complicated."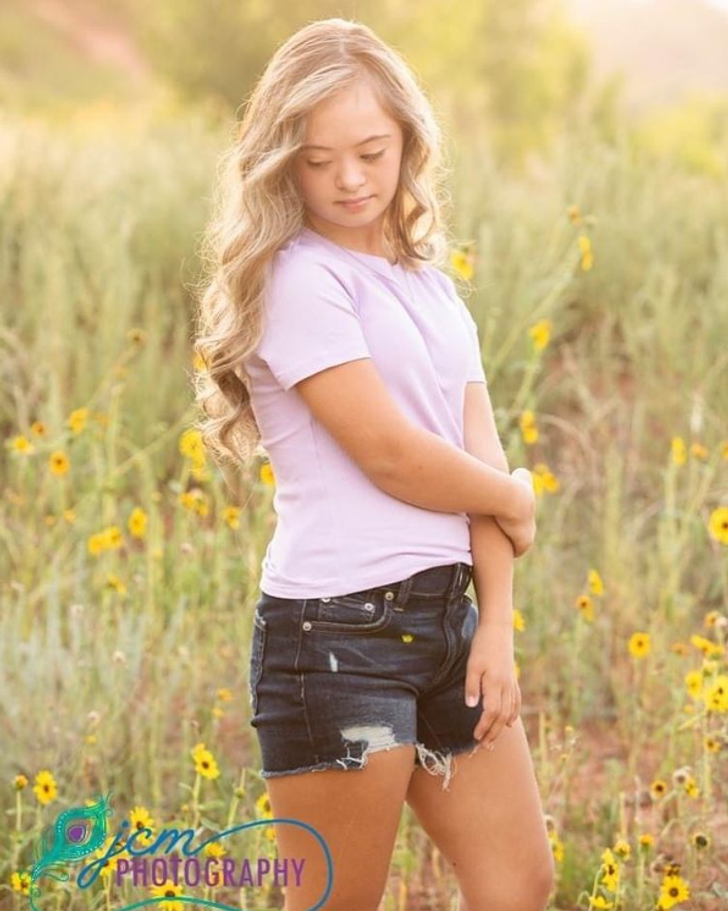 "People with Down syndrome or other disabilities are just like the rest of us. And I think that's what Kennedy strives to show every day on her Instagram account. That she's a pretty typical teen… she loves to shop, text her friends, sleep in way too late, hang with her boyfriend, and eat junk food, just like most girls her age, and if people gave her a chance, they'd find out that she's a pretty great friend and a lot of fun!"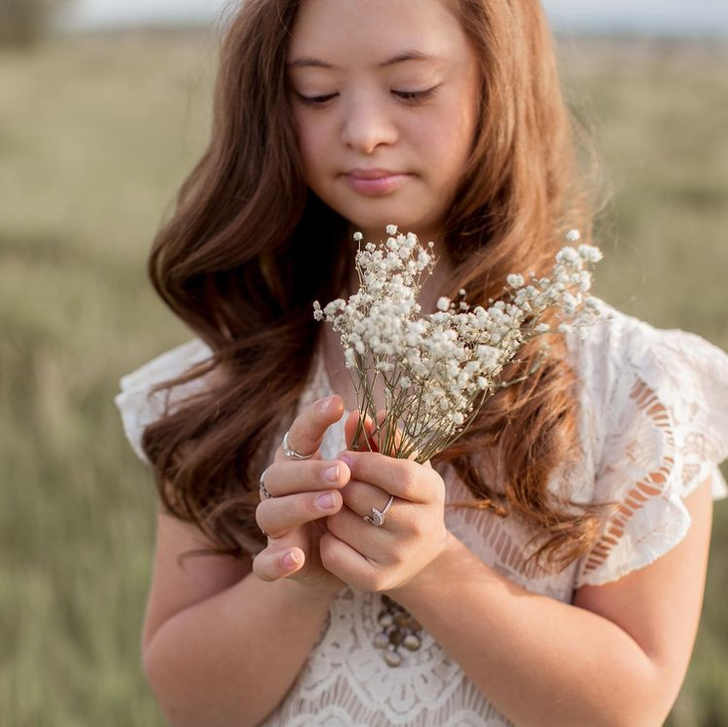 "People with disabilities are everywhere, in your schools, neighborhoods, in the workplace, and more and we hope you'll take the opportunity. Make a new friend when you have a chance!"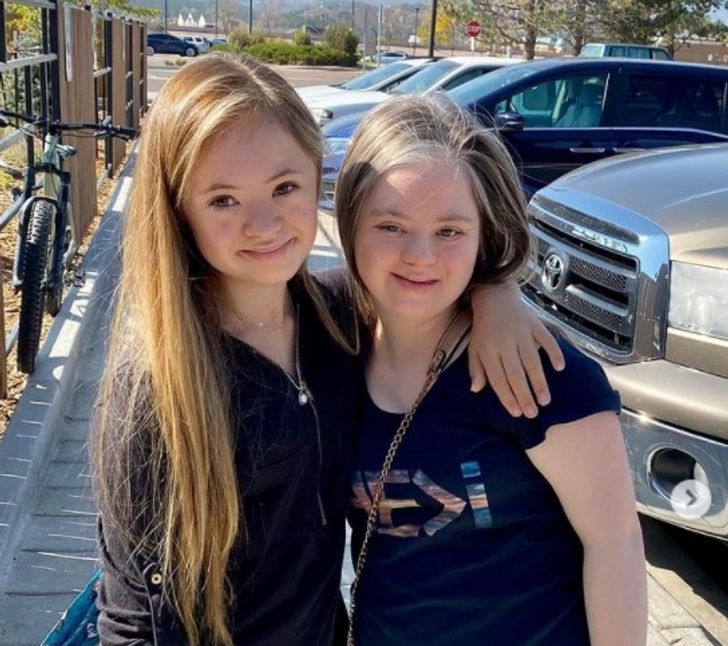 We believe Kennedy's story is truly inspirational to us all. What do you think of the strength Kennedy has shown in her life? If you've got inspirational stories too, share them with us in the comments!
Preview photo credit Kennedy Garcia / Instagram, Kennedy Garcia / Instagram<