Double Exposure Helps Me To Add A Layer Of Complexity To What Would Otherwise Be A Basic Portrait
I am a Turkey-based photographer and I mainly work in fashion but also create beautiful blended photographs through a creative exploration of double exposures. I create intriguing compositions by merging landscapes and architecture with fragmented bodies and faces to create a complex representation of forms.
The blending adds a layer of complexity to what would otherwise be a basic portrait. Viewers will be immediately captivated by how the disparate shapes and arrangements come together, so smoothly and seamlessly, to create a visually intricate composition.
Beyond the increase of depth and dimension, the portraits also reveal subtle details that become more pronounced the longer the viewer looks at them. Overall, my work offers a dazzling way to enjoy more than one photograph. There is a sense of harmony in each image that suggests perhaps humanity can be at one with other elements.
You can find Erkin Demir on the web: Website         Instagram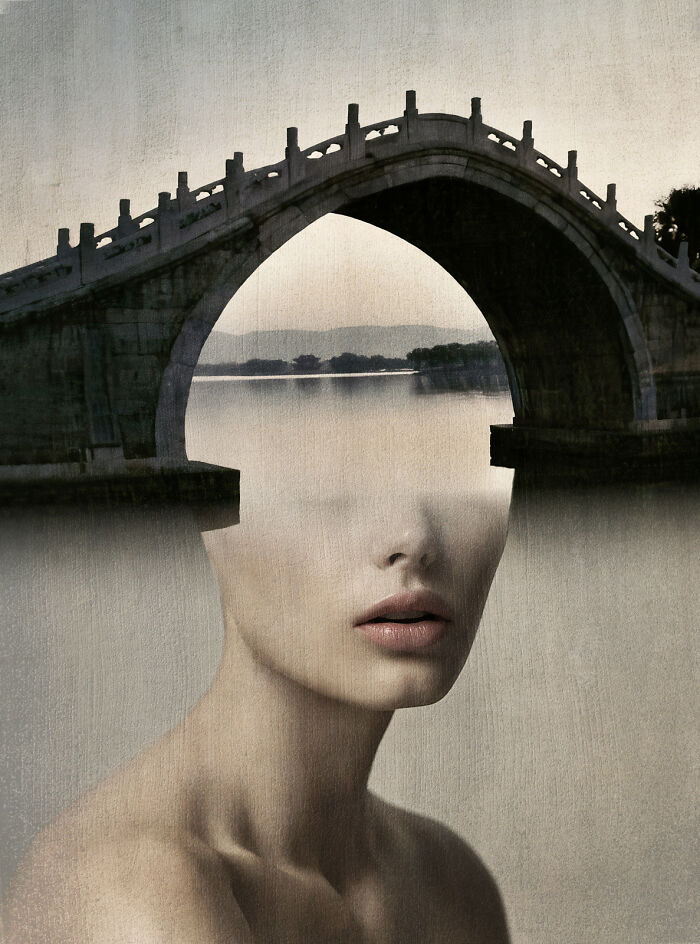 For me, it started as an experiment to try a new technique as a fashion photographer, but now I realize that it's another art form that has its unique features and still has space to improve.
After all these years, telling multiple stories in one frame still amazes me. I like the harmony between the portrait and the background, the thrill of finding the best combination is what makes me push a little more.
On this project, I tried to push the boundaries of the double exposure even more for reflecting my point of view.