10 Body Positive Celebrities Who Bravely Spoke About Beauty Standards
Women tend to compare their appearance negatively with that of their peers and celebrities, according to one study. Our perception of beauty is indeed greatly shaped by what we see in Hollywood and on social media. Thankfully, there are many celebrities who use their influence and platforms to speak out against impossible body standards. And here are some of the things that they have to say.
1. Kourtney Kardashian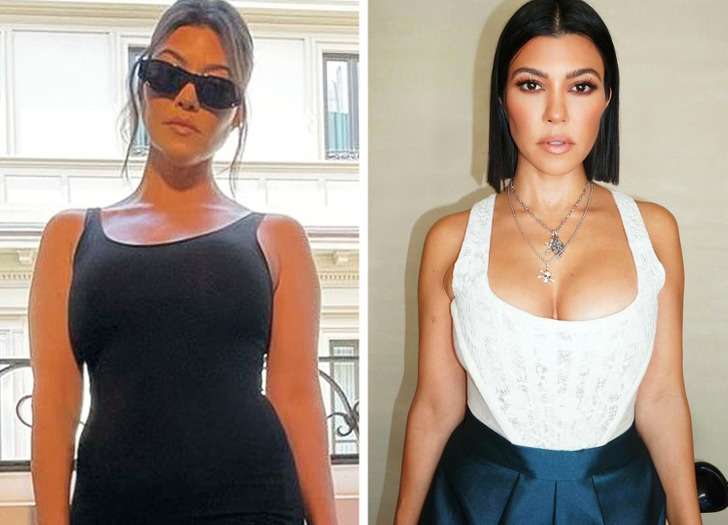 Fans of the reality TV star have been commenting on her recent weight gain. And the mom of 3 opened up about her body in an episode of The Kardashians, where she mentioned that her in vitro fertilization (IVF) treatment caused her to gain the extra pounds. But she has since learned to embrace the changes and her curves, and even admitted that she's "so into her thicker body."
Kardashian added that looking at photos of her thin physique made her cringe, saying, "When I'm super skinny, just know I'm not happy." She said that being extremely slim reflected her anxiety and involvement in toxic relationships. But now, she has her supportive hubby, Travis Barker, to help her overcome her body issues. "Every day, Travis is like, 'You're perfect. You're so fine, you've never been better.'"
2. Channing Tatum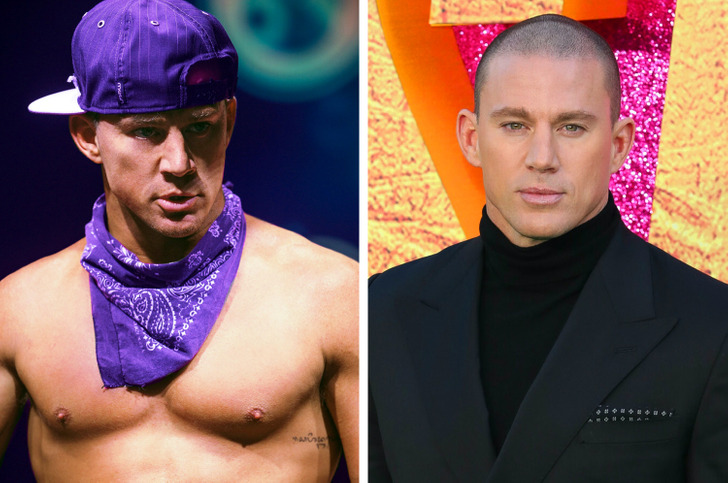 Surprisingly, even Magic Mike himself admitted that his movie bod is not something that people should aspire to have. "You have to starve yourself. I don't think when you're that lean, it's actually healthy for you," he said on The Kelly Clarkson Show. And when the host showed him a photo of his chiseled abs, Tatum joked that it was the reason why he didn't want to do the third movie sequel — because he "had to look like that."
3. Taylor Swift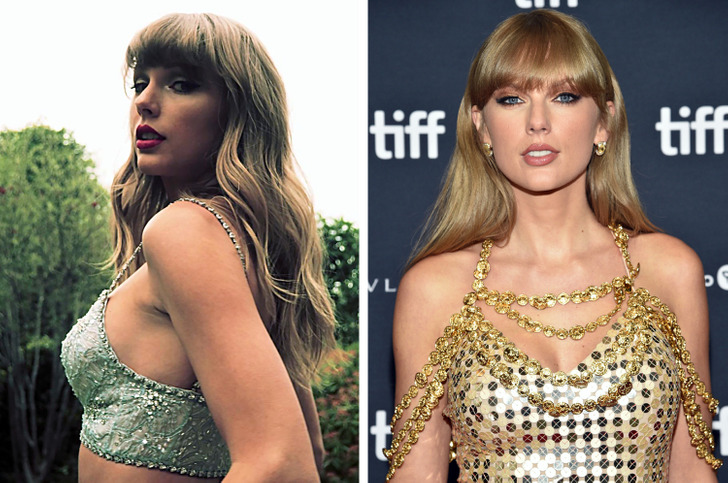 In her documentary, Miss Americana, the Grammy and Emmy-winning musician said that the mean comments about her figure triggered an eating disorder. "[When I see] a picture of me where I feel like I looked like my tummy was too big, or someone said that I looked pregnant, that'll just trigger me to starve a little bit — just stop eating." Swift was initially uncomfortable speaking about it, but eventually found the courage in hopes of inspiring her female fans.
"Because women are held to such a ridiculous standard of beauty. We're seeing so much on social media that makes us feel like we are less than, or we're not what we should be," the singer-songwriter explained. She also looks up to other artists who speak about body image and aging, and treats their statements as mantras that calm her down when she's having negative thoughts.
4. Chloë Grace Moretz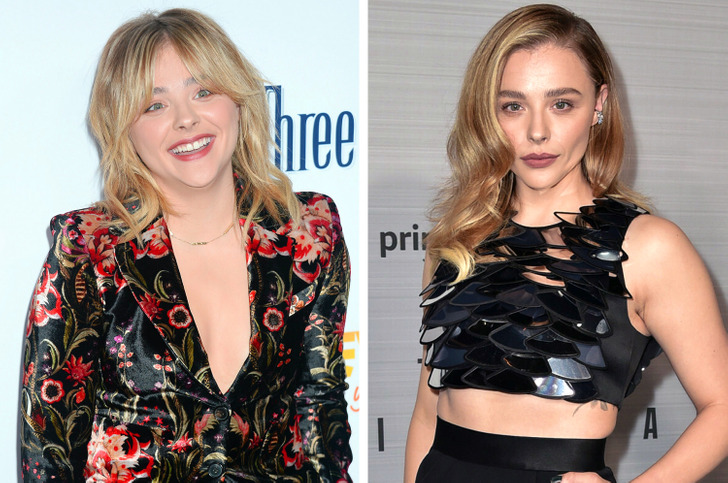 The actress's body became the subject of a meme in 2016, and the incident affected her mental health. "I just remember sitting there and thinking, my body is being used as a joke, and it's something that I can't change about who I am." So she hid from the public eye, and being away from the paparazzi allowed her to recover and be more in touch with herself.
Moretz is also a staunch advocate of female empowerment. In one interview, she said she tries to keep it natural with her looks by not editing her pictures and not wearing too much makeup. "I want to break it down for young women, so they understand that you're not just 'born' like this," Moretz added. "Sometimes you have to fight for and work for things, and be happy with who you are at the same time."
5. Jonah Hill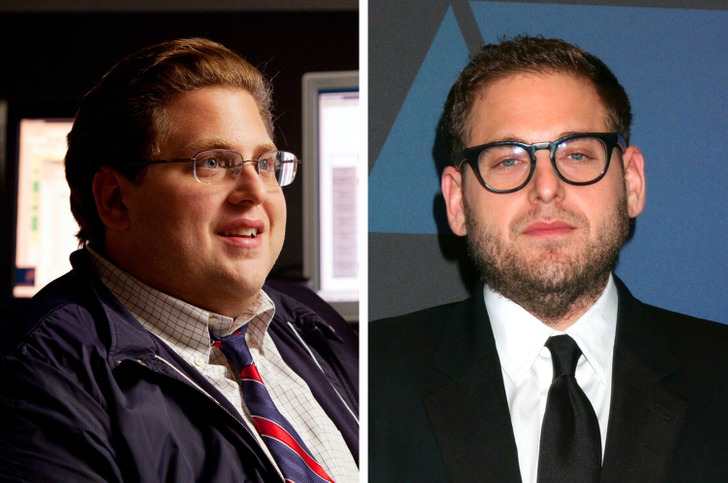 The actor and filmmaker discussed his journey to self-love on The Ellen DeGeneres Show, where he showed a photo of him being overweight at 14 years old. "I spent most of my young adult life listening to people saying that I was fat and gross and unattractive." And while it took him a long time, Hill said he eventually learned to love himself and was able to come out as the person and artist that he truly wanted to be.
6. Hilary Duff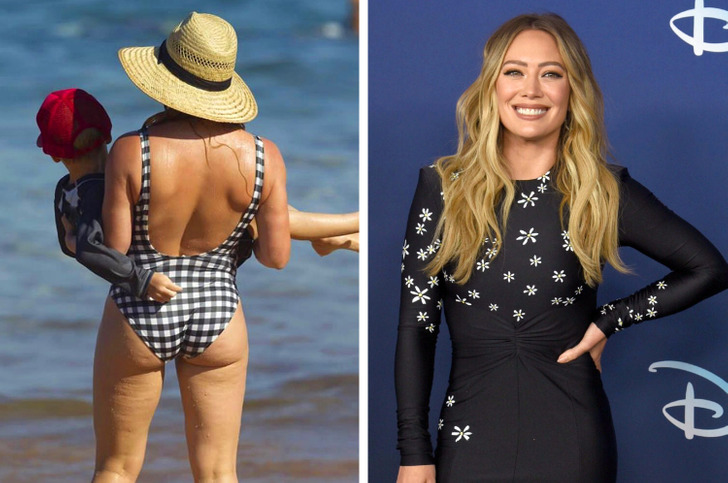 The singer and actress got real in an Instagram post where she proudly flaunted her "mom bod." In the caption, she called out websites and magazines for making a big issue out of celebrity flaws. She said, "My body is healthy and gets me where I need to go," and she asked other ladies to stop wasting time dreaming of being different and perfect.
Duff also said that she is at peace with the changes happening to her body after giving birth to her 3 beautiful children. She is also encouraging other women to work on their mental health as much as they are working on their physical features.
7. Chris Pratt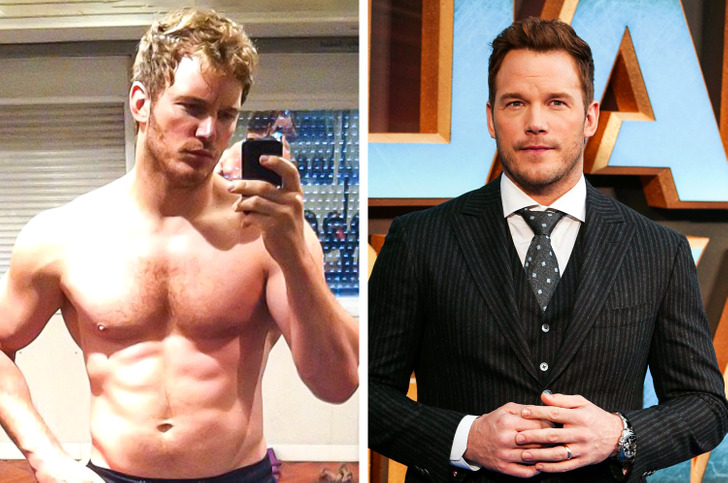 Chris Pratt's transformation from his Parks and Recreation days to his Guardians of the Galaxy stint is an inspiring one. When he was first trying to lose weight, he tried to stop eating, but realized that it wasn't a long-term solution. When he prepared for a role as a Navy Seal, he worked out excessively without food and ended up "tearing his body apart." In the end, he realized that starving himself wouldn't cut it, but eating the right food would.
But despite all of his hard work on being healthy, people still found things to nitpick about his physique. When critics described him as being too thin, the actor clapped back at his bashers in a funny — and somewhat brilliant — way. He posted a dinosaur skull with "zero percent body fat," and captioned it with the words, "Just because I am a male doesn't mean I'm impervious to your whispers."
8. Charlie Puth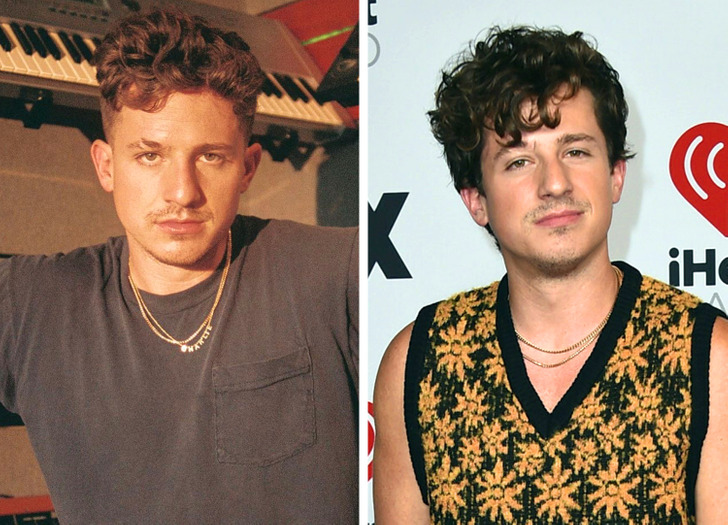 Speaking of people standing up against body criticism, Charlie Puth is not one to bite his tongue either. In 2021, a shirtless photo of him went viral, and it launched mean remarks about his body. He answered the unsolicited comments through a tweet, saying, "Hey, just a very quick reminder that it's not cool to body criticize anyone."
And this wasn't the first time Puth spoke out against unrealistic beauty standards. He once questioned an ad that invited boys and girls to contour their bodies to look slimmer. He also encouraged his followers to embrace their individuality and cheered them on by saying, "You are ONE of ONE and beautiful!"
9. Tyra Banks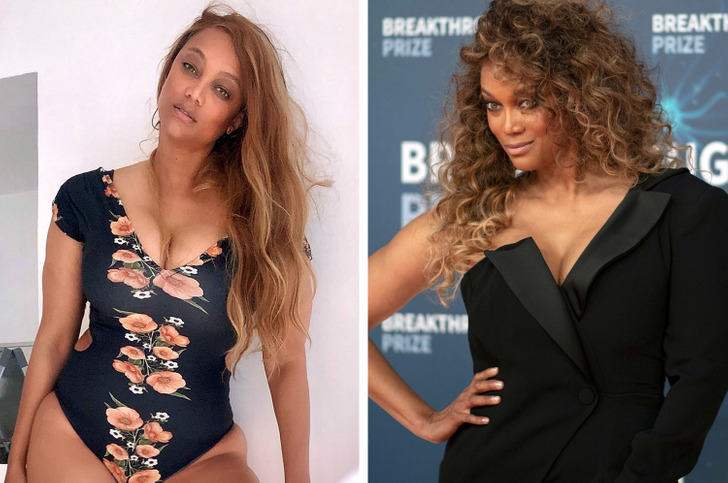 Tyra Banks has always been at the forefront of positive body image campaigns. She championed plus-size models in America's Next Top Model, would often post "raw" pics of her face on Instagram, and is unapologetic when it comes to flaunting her figure.
Today, the model feels like the movement she helped pioneer has already evolved into something better, with more plus-size models and body-positive influencers sharing their thoughts on social media. Banks said, "I'm happy to have been a part of it, and I'm happy to see people taking it to the next level."
10. Zac Efron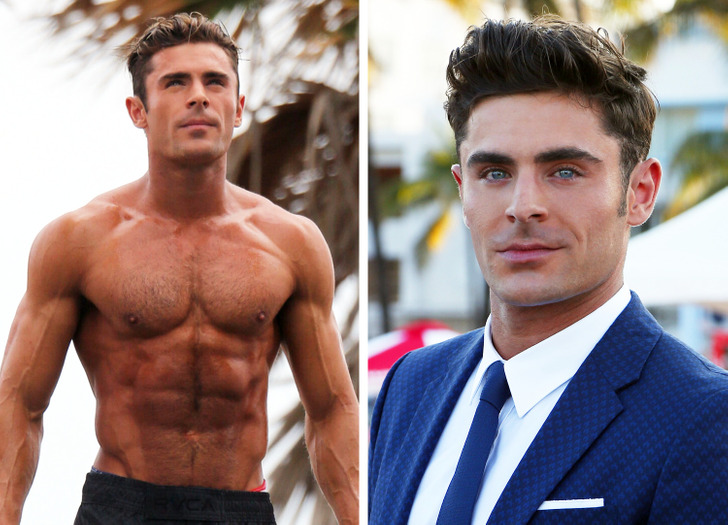 The actor recently spoke about his famous Baywatch build and revealed how unrealistic it was. "I don't know if that's really attainable. There's just too little water in the skin. Like, it's fake. It looks CGI'd," Efron described when speaking about his appearance.
He also admitted that it's not something he wants to go back to, since he had to take powerful diuretics that caused him to suffer from insomnia. After they finished filming, Efron took a break and decided to be kinder to his body. He also doesn't mind sporting a "dad bod" now. "I much prefer to have an extra, you know, 2 to 3% body fat," he said.
How do you feel about your body? Did you also go through similar struggles before learning to love yourself?
Preview photo credit Richard Shotwell / Invision / East News, Avalon / Photoshot / East News