Covid 19 coronavirus: Chinese doctor who discovered virus in Wuhan recounts first days of outbreak
The Chinese doctor who reportedly discovered coronavirus in Wuhan has recalled her first encounter with the mysterious disease which presented in an ordinary elderly couple.
Dr Zhang Jixian, a respiratory and critical care doctor at the Hubei Provincial Hospital in Wuhan, has been hailed in China as the first person to report the virus to authorities in December.
Her detailed account of the earliest days of the outbreak, published by China's state-run Xinhua news agency, comes as the country faces mounting accusations of a cover-up and was forced to revise the number of dead in Wuhan up by 50 per cent.
Speaking through a bright blue surgical face mask, Dr Zhang told Xinhua the first two coronavirus patients had been an elderly husband and wife.
"On December 26, the first patient we saw was an elderly lady who had fever, cough and trouble breathing," she said.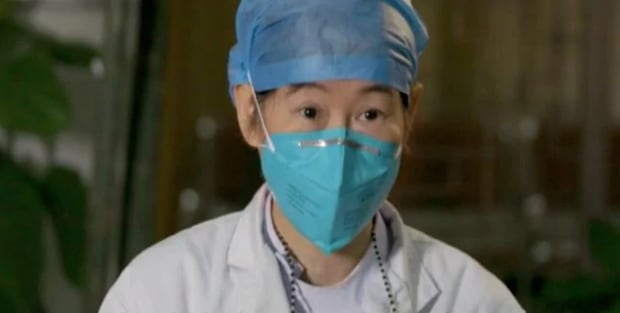 "Her husband and son came along with her. Her husband came to see a doctor for fatigue. He didn't have a fever … We wondered whether the son was sick as well. Once we did the test, sure enough, the son had the lung problem too."
Dr Zhang said the family's symptoms "looked like flu or common pneumonia" but their CT scans showed significant damage to their lungs.
"We've had patients with ground-glass opacities in their lungs caused by virus infection. But his [the son's] were a lot more and larger than what we had seen before," she said.
When another patient presented with the same symptoms on December 27, Dr Zhang said she filed a report to the hospital that warned she'd likely "discovered a viral disease, probably infectious".
According to the Xinhua report, Dr Zhang had worked during the 2003 Sars epidemic and was "sensitive to signs of an epidemic".