12 Celebrities Who Take Pride in Being a Single Parent
From transforming on demand into a mom or a dad to heavily multitasking, all while having a supernatural amount of patience, we can't argue that it takes a superhero to raise a kid with no partner. And some stars are opening up to the world about their touching lives as single parents, proving that no fame or fortune compares to the fulfillment we get when we're going through the challenging yet tender journey of parenthood alone.
votreART is a fan of celebrities who show us more than only the glamorous, glittering side of their lives. Here are 12 famous people and their genuinely touching experiences as single parents.
1. Drew Barrymore and daughters Olive and Frankie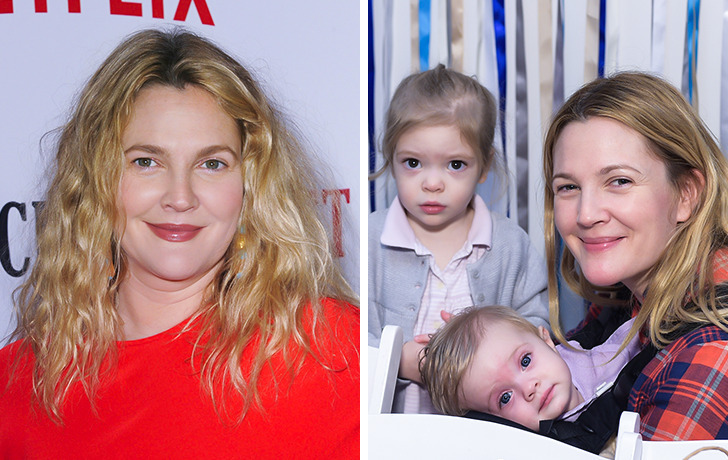 © Elizabeth Goodenough/Everett Collection/East News, © Stefanie Keenan / Getty Images Entertainment / Getty Images
The American actress and TV host divorced her husband in 2016 when her daughters were 4 and 2. Drew Barrymore is very outspoken about raising her kids alone and admitted that it's not always easy, however, she loves being a single mom, saying, ''I get to wear a lot of different hats with my kids. So I feel really fulfilled." The 46-year-old even revealed that she had started going on dates again only recently, but one thing she knows for sure is that she will ''never, ever, ever, ever get married again."
2. Charlize Theron and daughters Jackson and August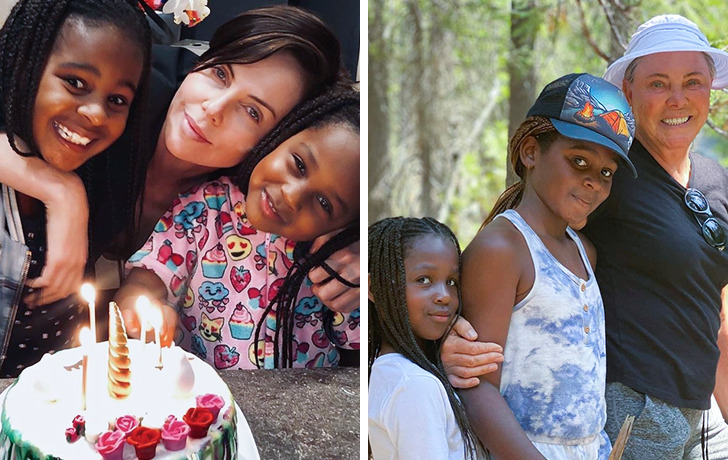 © charlizeafrica / Instagram, © charlizeafrica / Instagram
The Hollywood star revealed that she knew she wanted to adopt since she was 8-years-old. And she finally made her childhood dream come true in 2012 when she first welcomed her daughter, Jackson, into her life. 3 years later, another girl, August, joined the small family.
The actress is a proud single mom who thinks that ''there is absolutely no shame in that game to be in a relationship with yourself." She went on saying that she's "never been lonely" because her 2 daughters are "the great loves of her life."
3. Malin Åkerman and son Sebastian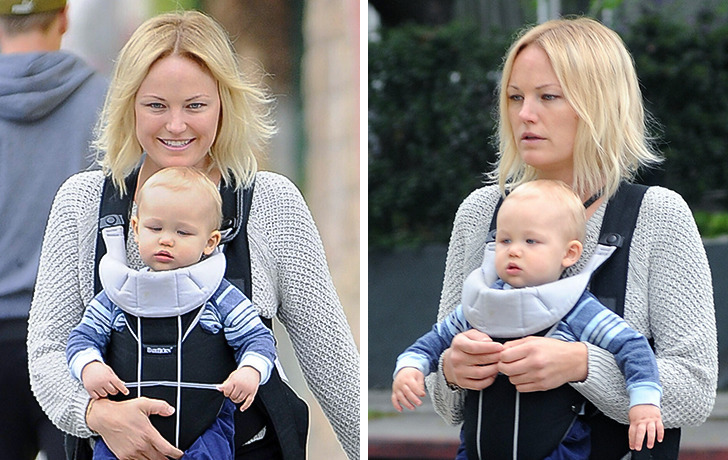 © HJED, PacificCoastNews/EAST NEWS, © bauergriffin.com/East News
The Swedish-American actress and her husband welcomed their son in 2013, but the couple divorced a few months later. After their split, Åkerman had revealed that she's not rushing to go back on the dating scene, admitting that she's ''really loving'' focusing on her son. She also said that she discovered that the mother and son relationship ''is beyond any love you felt in your whole life."
4. Louis Tomlinson and son Freddie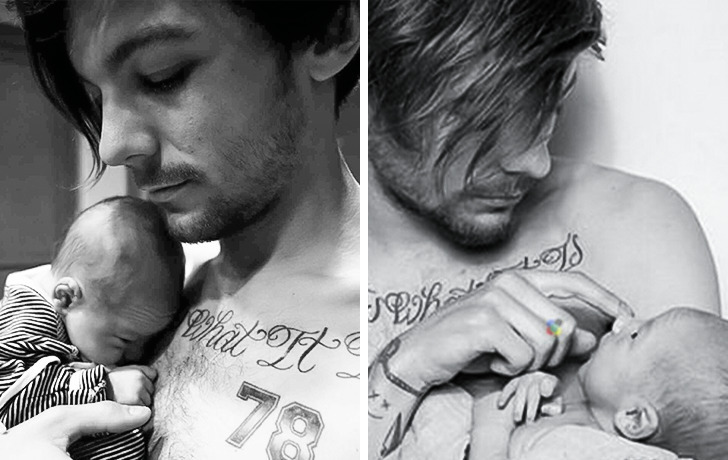 © DIGITAL/EROTEME.CO.UK/East News, © 0000001/Reporter/East News
The singer became a dad back in 2016 when he was 24-years-old. Since then, he had split with his girlfriend, the mother of little Freddie. It seems that the young dad really enjoys the whole fatherhood experience, saying that ''the whole thing is super cool."
5. Padma Lakshmi and daughter Krishna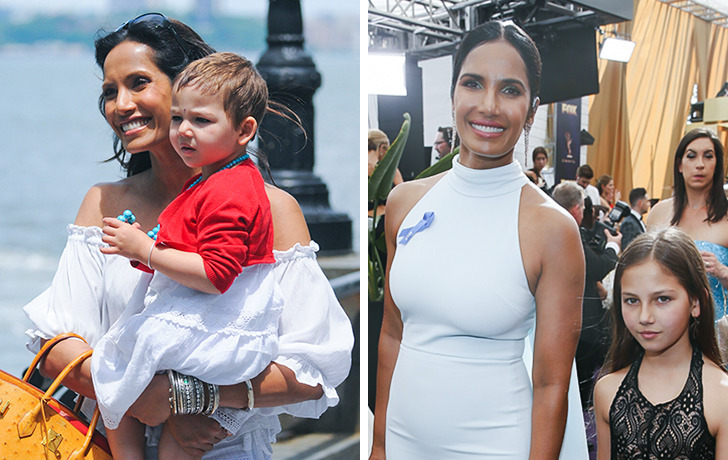 © ANDERSON/bauergriffinonline.com/East News, © Invision/Invision/East News
The Indian American TV personality gave birth to her daughter at 40. Krishna is her only child and the mother and daughter duo enjoys a strong and close bond, which she often shares on her social media page. The Top Chef host and judge opened up, revealing that becoming Krishna's mother ''has been the privilege of my life.''
6. Michelle Williams and daughter Matilda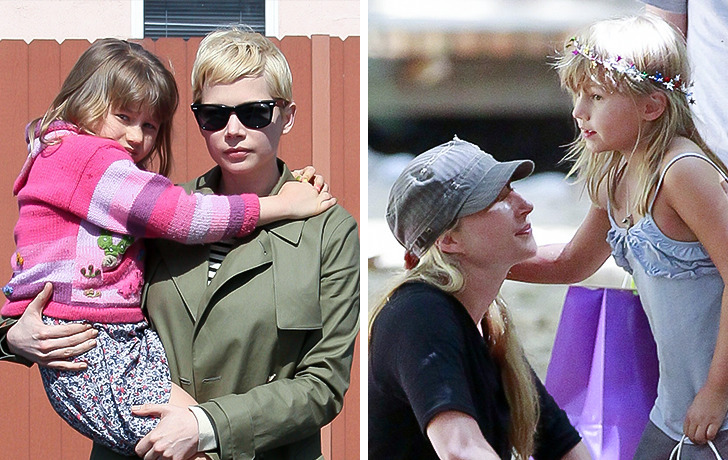 © LOMELI/bauergriffinonline.com/East News, © Bruja/Juan Sharma, PacificCoastNews.com/EAST NEWS
When her ex-partner, Heath Ledger, passed away in 2008, Matilda, their daughter, wasn't even 3 years old yet. And even though the Oscar-nominated actress admitted that being a single parent isn't always easy and could be ''alienating'' at times, she went on to explain that she often finds a way of balancing motherhood and her career in a way so she doesn't ''worry about the stability of our unit when I have to go back to work.''
7. Alex Rodriguez and daughters Natasha and Ella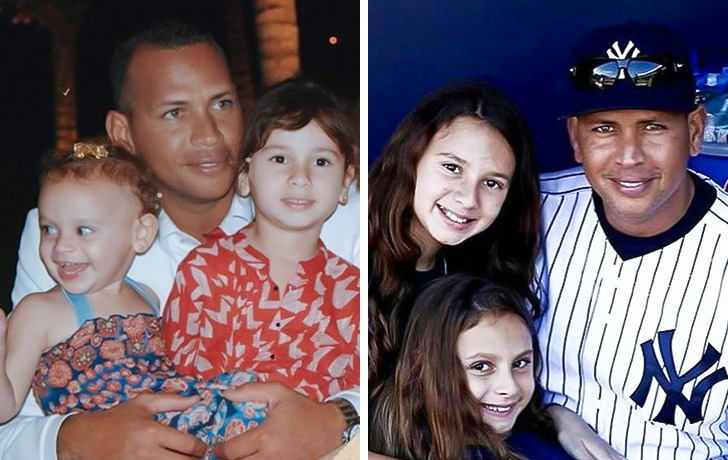 © Wiese/face to face/FaceToFace/REPORTER/East News, © face to face/FaceToFace/REPORTER/East News
The former professional baseball player has 2 daughters, ages 13 and 17, with his ex-wife. He is known to be super close with his girls and often shares sweet photos with them on his social page.
This devoted dad never misses a chance to express his unconditional love, describing them as ''the best part of me.''
8. Sofia Vergara and son Manolo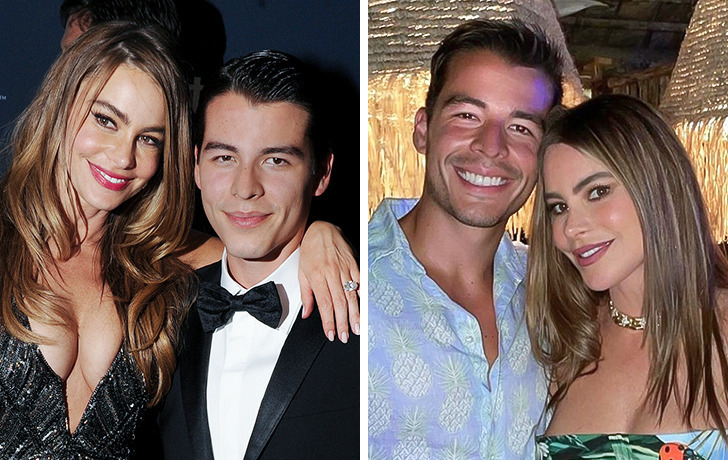 © Gilbert Flores/Broadimage/EAST NEWS, © manologonzalezvergara / Instagram
The Colombian-born actress had her son with her high school sweetheart when she was 19 years old. The couple divorced when Manolo was just 2, and Vergara explained that as a young single mom, she raised him trying to ''set the best example and give him the best'' she could. Now she is a very proud mama of her 30-year-old young man and went on to say that when people comment on ''how well mannered, how charming, funny, and well-behaved he is, it makes all the sacrifices worthwhile.''
9. January Jones and son Xander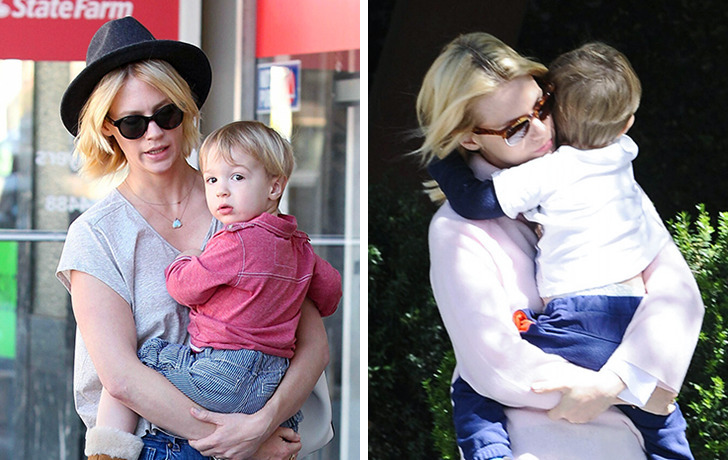 © Survivor,PacificCoastNews.com/EAST NEWS, © bauergriffin.com/East News
In 2011, the Mad Men star gave birth to a boy whose father's identity she didn't reveal to the public. It seems that the actress is really fulfilled in her role as a single parent, and she even admitted a few years ago, ''I just don't feel I need a partner.'' She went on to explain that her life ''is so full'' already and that she'd rather ''be at home sleeping…or hanging out with my kid'' than randomly dating.
10. Skeet Ulrich and twins Jacob and Naiia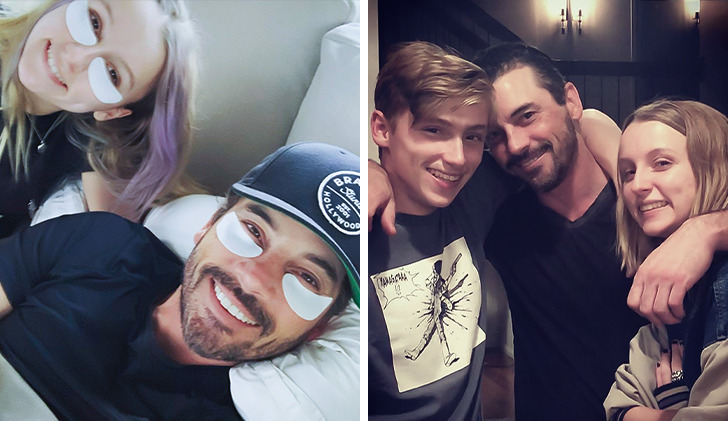 © skeetulrich / Instagram, © skeetulrich / Instagram
The American actor is a father to a twin boy and girl born in 2001. He and his wife divorced when the kids were 4, and Skeet prioritized his 2 kids over his acting career. It seems that being a dad has a special place in this 52-year-old 's heart, who even admitted that fatherhood allowed him to ''re-experience my own childhood in a new way and be the parent I wish I'd had.''
11. Elizabeth Hurley and son Damian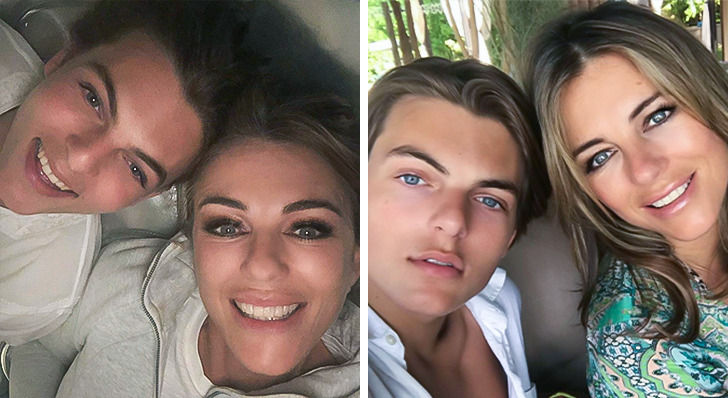 © face to face/FaceToFace/REPORTER/East News, © 0000001/Reporter/East News
The now 56-year-old actress gave birth to her only son in 2002. Today, Damian is following in his mother's footsteps and has become a model and has also taken on some acting roles. Even though the duo is very close, Hurley opened up a few years ago about her kid growing up, saying, ''I know he'll need to leave the nest at some stage, so I'm making the most of the time we still have."
12. Cristiano Ronaldo and son Cristian Jr.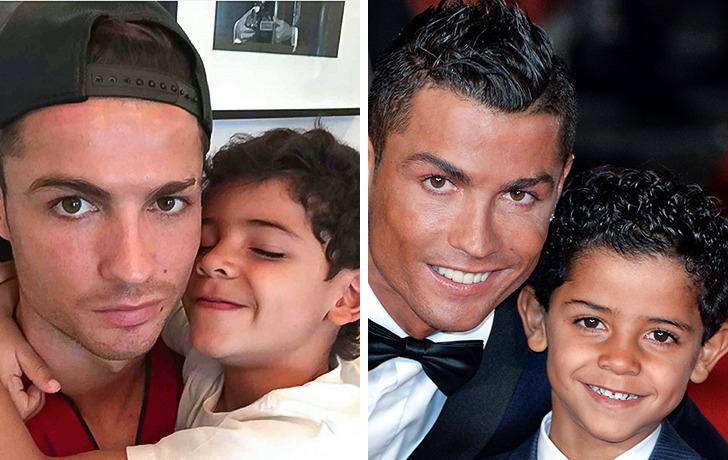 © DIGITAL/EROTEME.CO.UK/East News, © Anthony Harvey / Getty Images Entertainment / Getty Images
Even though the football superstar now has 3 more kids with his girlfriend, for years he has been a single dad to his oldest son, whose mother's identity wasn't revealed to fans. When asked about raising his son alone, the Portuguese athlete said that little Cristiano ''doesn't need a mother, just me — having a father is enough."
What is, in your opinion, the most challenging part of single parenthood? Do you think that it's better to raise a kid alone than stay in an unhappy relationship?
Preview photo credit DIGITAL/EROTEME.CO.UK/East News, Anthony Harvey / Getty Images Entertainment / Getty Images