Shout Out To This Guy Who Made His Paralyzed Husky Walk By On His Own
Nothing is worse than seeing our loved ones get sick. Not only humans, even our pets. But, no matter what the vet says, sometimes our hope and faith keep us trying harder to make our pets alright again.
In a world where people abandon their pets for getting sick, this amazing Siberian husky owner made it his life goal to make his dog, Kane walk again. Kane was suddenly paralysed because of his old age and couldn't walk as his back legs were lifeless. Kane was too old to survive an operation and the owner didn't want to put him down either. So, though the vet pointed out that there's a low chance for Kane walking again, the owner never gave up on his hope of seeing his dog running healthily again.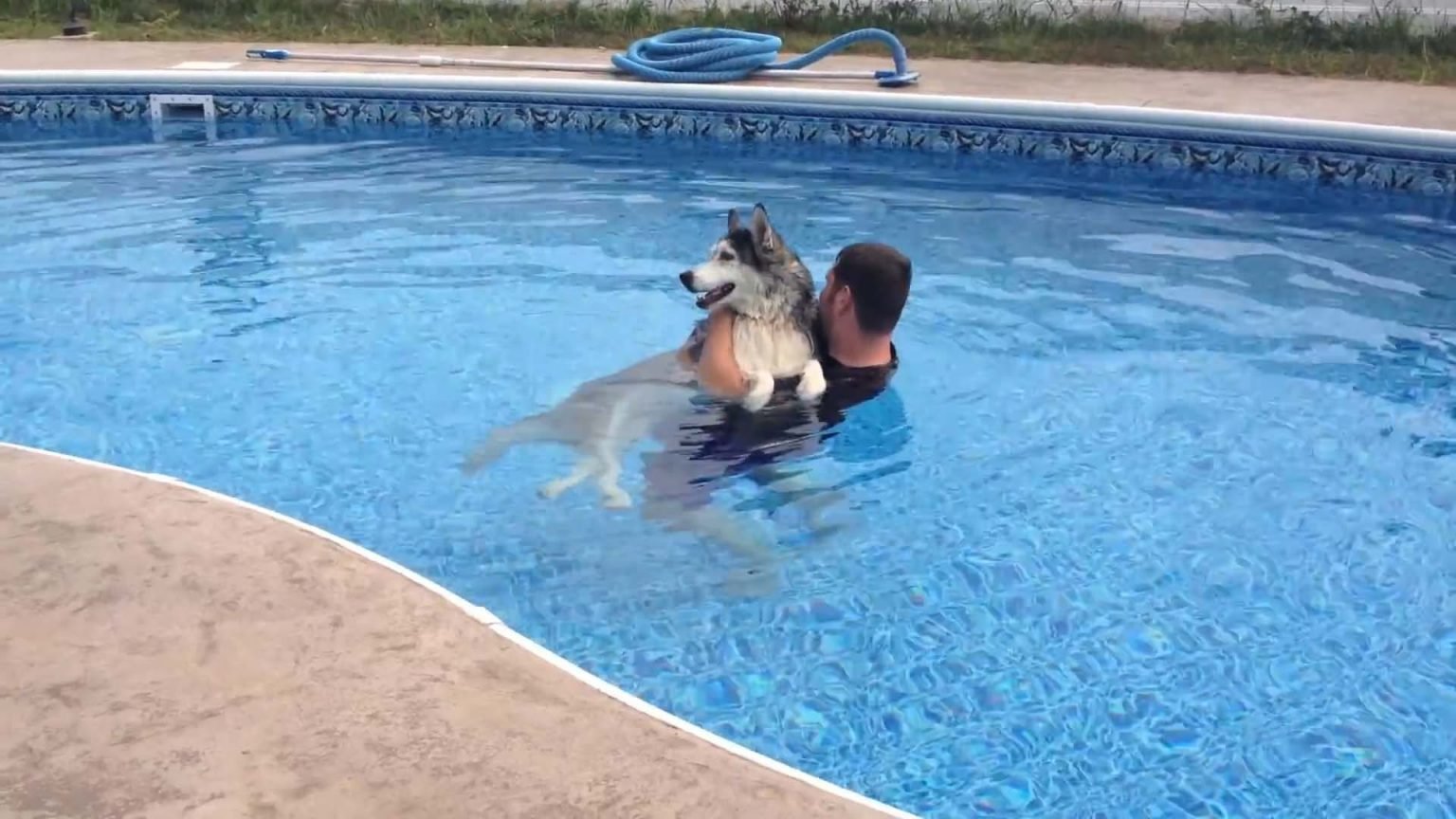 So, after doing much research and plenty of pain medication, the owner decided to have water therapy for Kane. And that's when the miracle happened, which all of the family was waiting for.
When Kane was moved to the pool, his chronic-pain suddenly disappeared as Kane couldn't feel his own weight in the water. So, only a few sessions were needed to make Kane walk again!
Kane's owner has uploaded a YouTube video of Kane being healthy and happy again. You can watch the heartwarming video below. And, shoutout to this guy who didn't give up on his best buddy in his life.