The Background Of Photos Was Even Better Than The Foreground: 30 Funny Pics
Here are the 30 funny photographs when the background of photos was even better than the foreground. If you're not familiar with the term "photobombing", Cambridge Dictionary describes it as "the act of appearing behind or in front of someone when their photograph is being taken". As immature as it may sound, it can be absolutely hilarious when done right – and today we have prepared you a collection of perfectly photobombed pictures that will have you laughing out loud.
Here you can check out this collection of funny pictures of the background is even better than the foreground in the gallery below. All photos are linked and lead to the sources from which they were taken. Please feel free to explore further works of these photographers on their collections or their personal sites.
#1 And The Award For The Best Lifeguard Goes To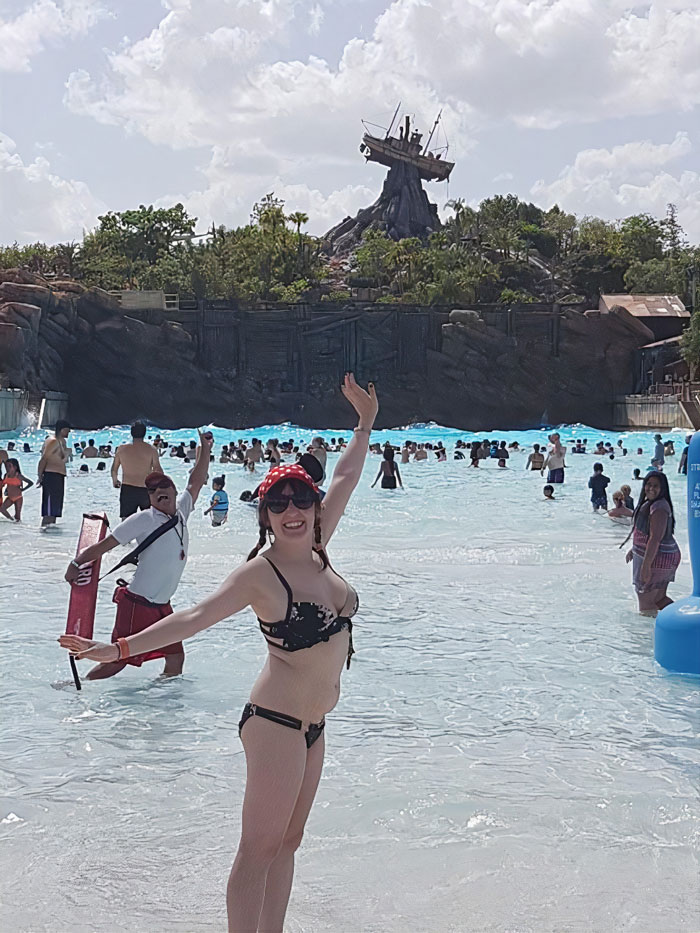 Image source: GFBIGFAN
#2 My Mom's Visiting Me In Anchorage And We Got Photobombed In The Best Way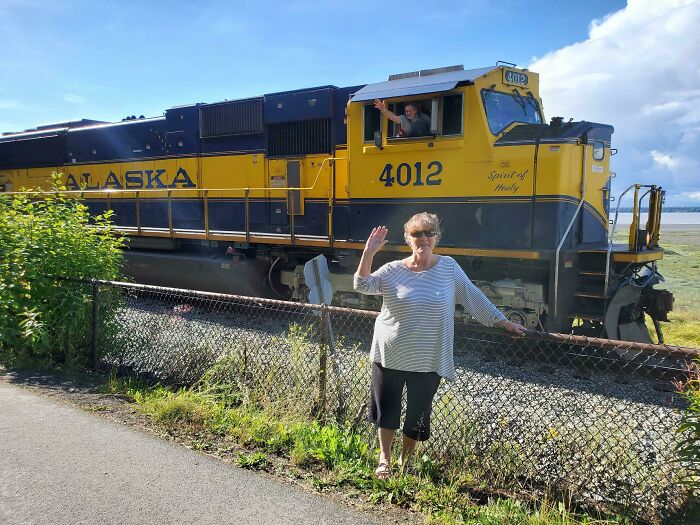 Image source: TexasPooneTappa
#3 Best. Photobomb. Ever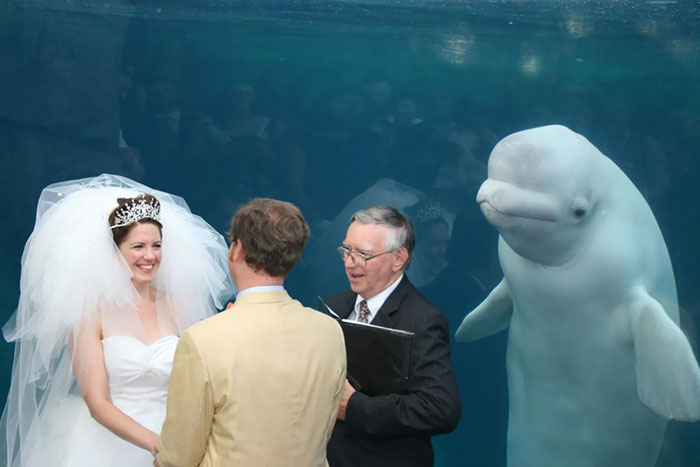 Image source: twofirstnamez
#4 Best Photobomb At My Cousin's Bachelorette Party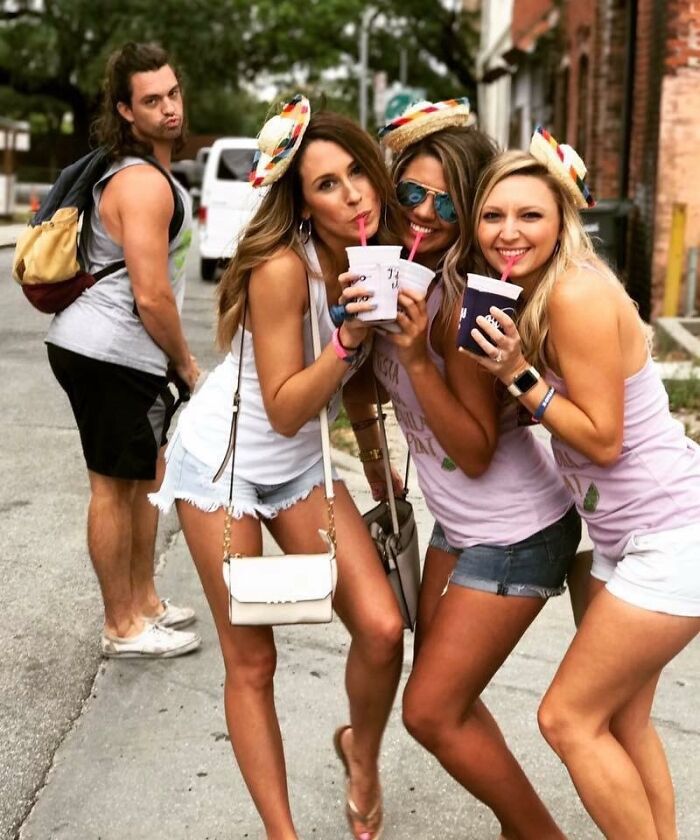 Image source: Lutya
#5 In Honor Of The Royal Wedding, I Present My Friend Derek Getting Photobombed By Prince Harry While Working The Invictus Games Last Year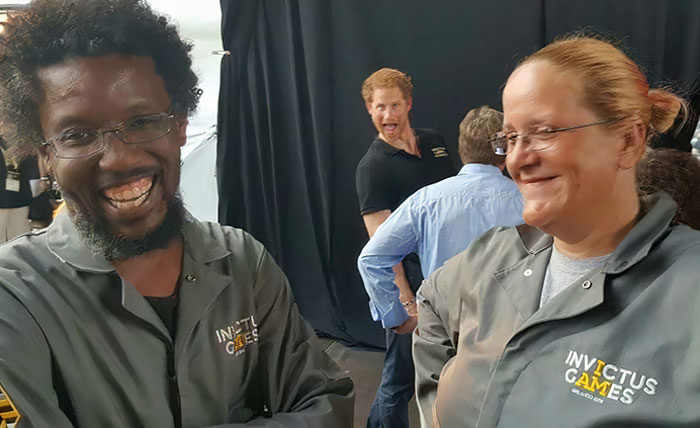 Image source: sidewinderucf
#6 Best Wedding Crasher Ever! Thanks For Being So Awesome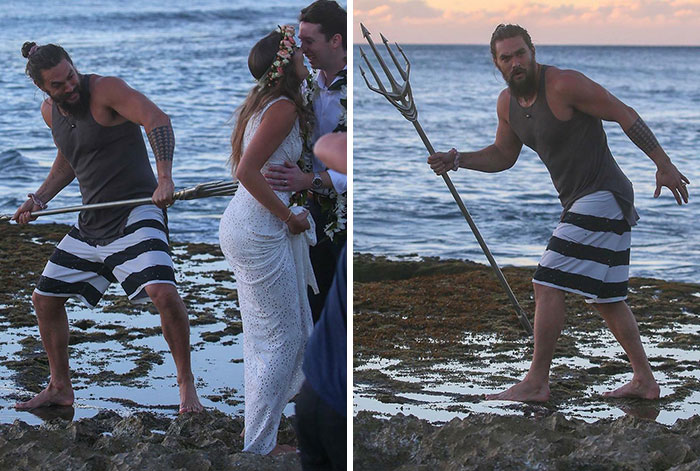 Image source: honor_your_heart
#7 Photobombed By A Dolphin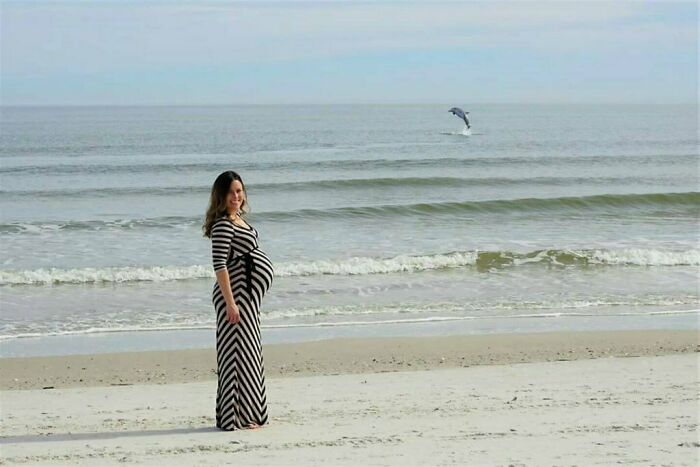 Image source: mrpickem1
#8 While Taking Wedding Photos In The Park, We Were Visited By A Friendly Family Of Trash Pandas! They Checked Us Out For A Few Minutes, Then Went On Their Way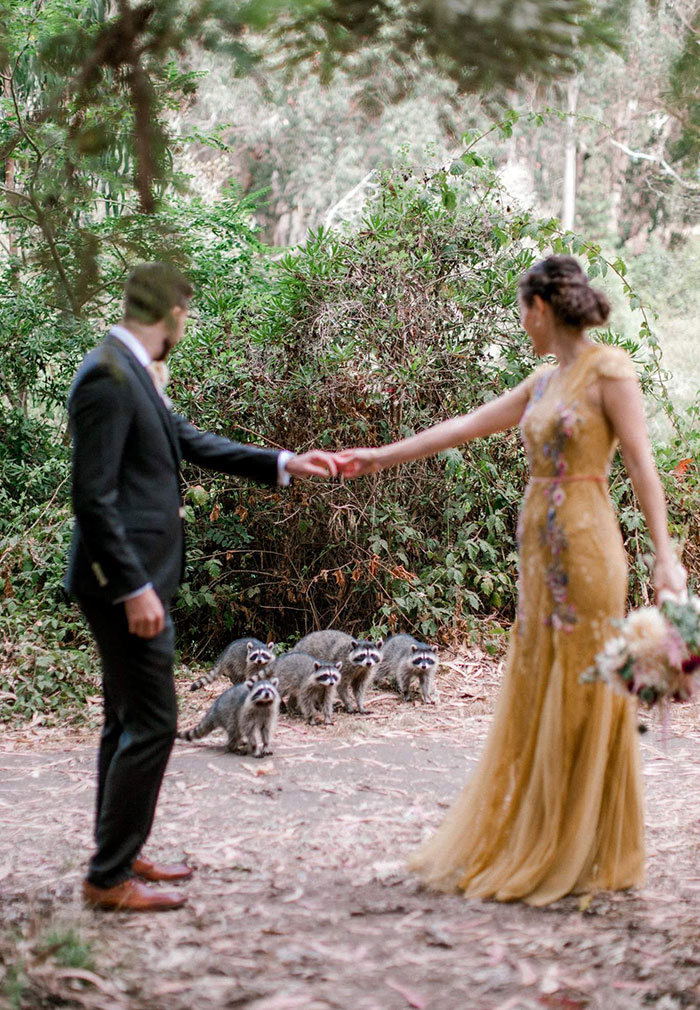 Image source: sarah
#9 This Is Perhaps The Best Photo Ever Taken In Rio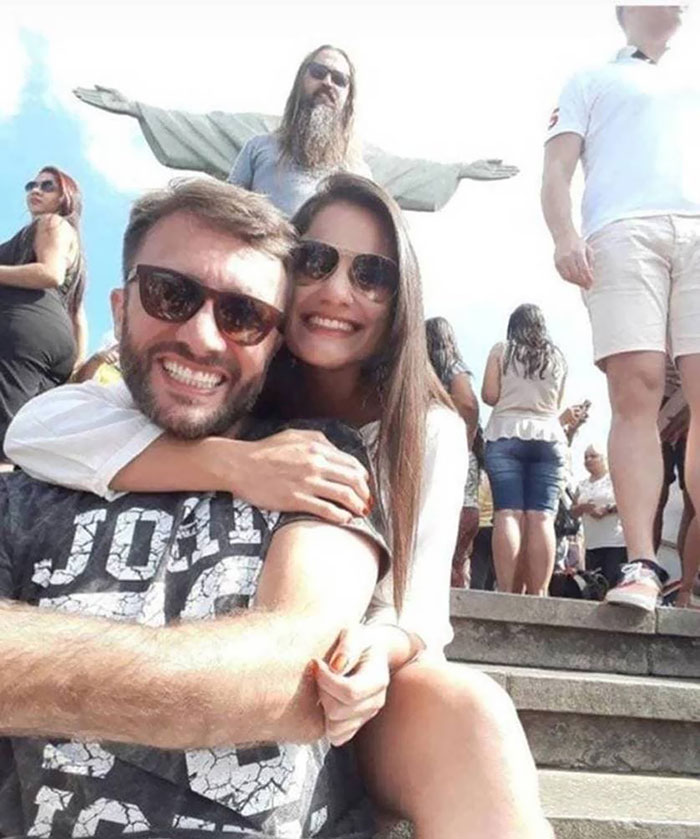 Image source: reddit.com
#10 "Man" Bun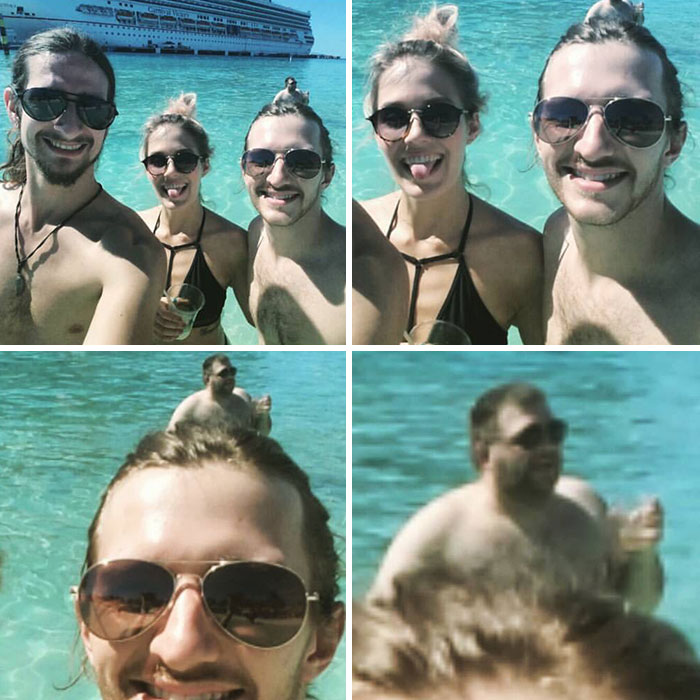 Image source: buchnasty
#11 Went To Take A Picture Of My Girlfriend At Brunch When Suddenly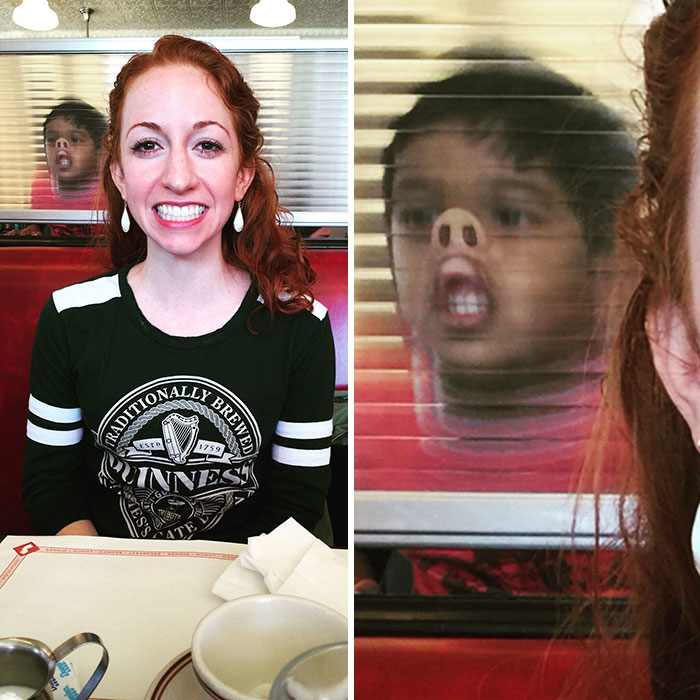 Image source: FatKeystone
#12 Came Across The Greatest Photobomb Ever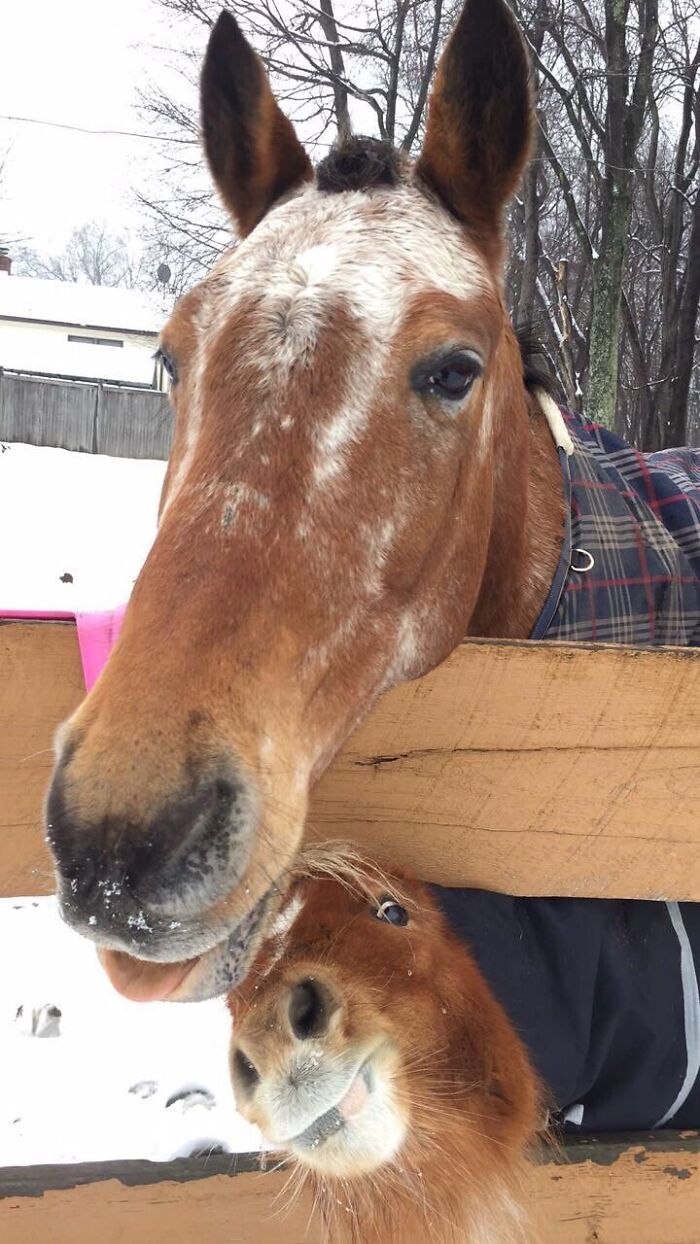 Image source: thatwasamusing
#13 Photobomb Level: Adorable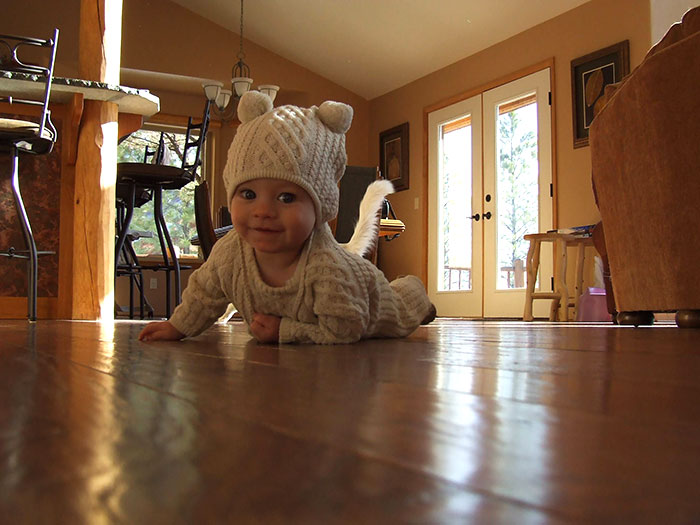 Image source: thepunis
#14 My Daughter Is A Pro At Photo Bombing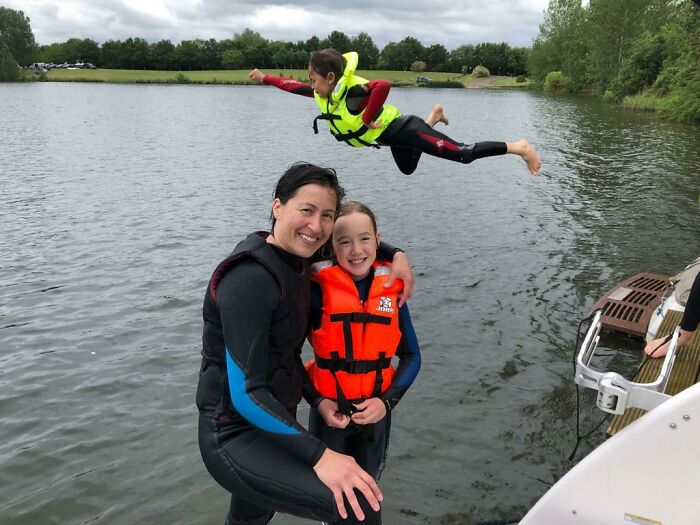 Image source: Big-Custard2645
#15 Expert Level Photobomb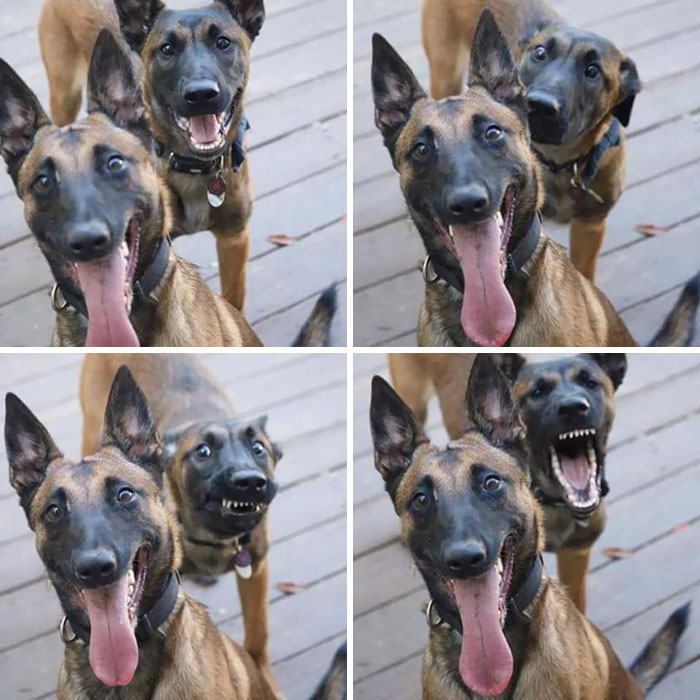 Image source: Rawtashk
#16 This Family That Photobombed Us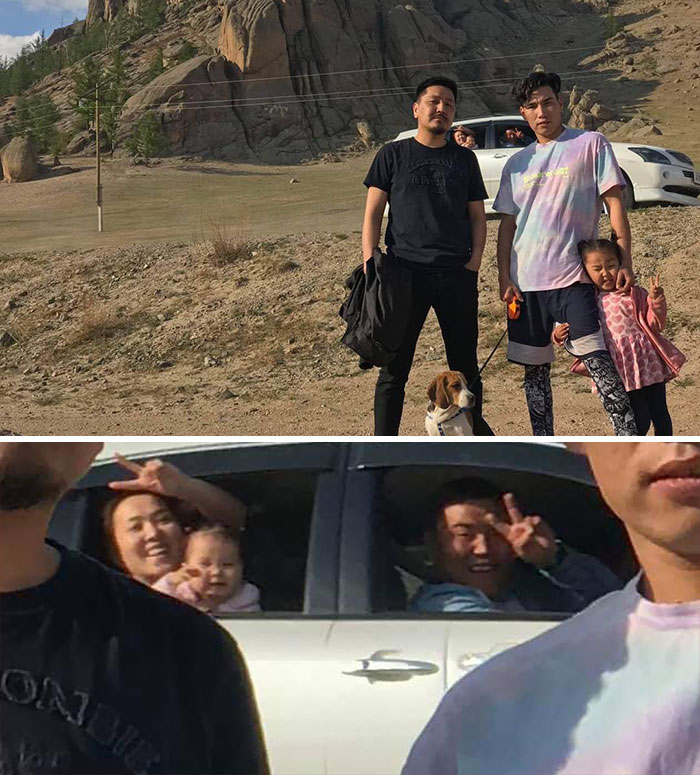 Image source: NanoSama
#17 This Is My Mother (On The Left) And Her Friends At A Concert And It Appears That They Time Traveled And Photobombed Themselves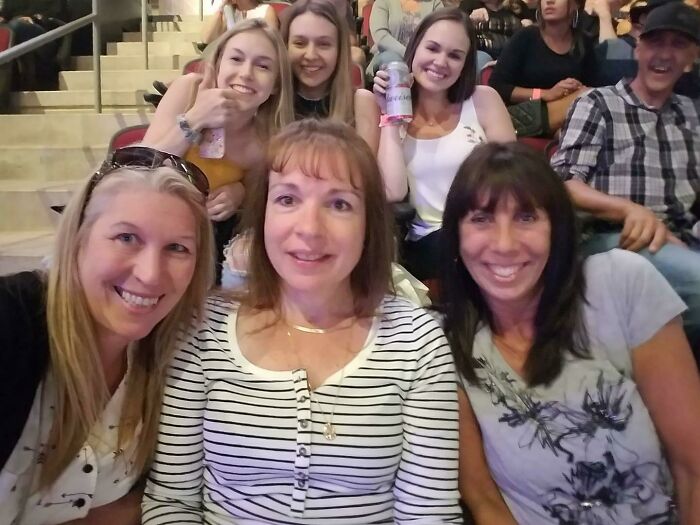 Image source: Justinf**kinProulx
#18 Making Friends With Some Locals In Morocco A Few Weeks Ago. The Guy In The Back Liked To Photobomb Every Pic And I Wasn't Complaining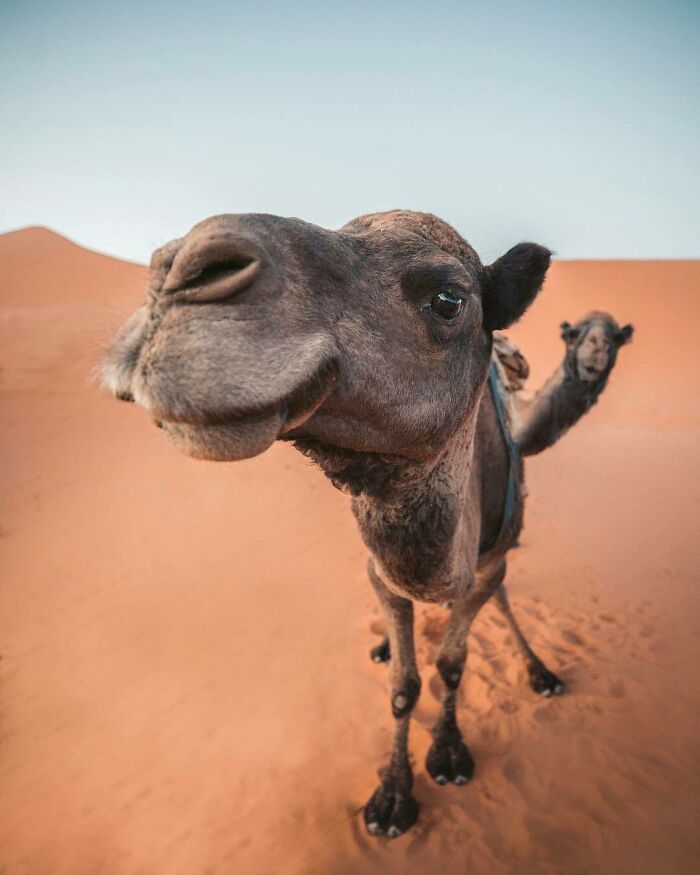 Image source: emmett_sparling
#19 Zombie Horse Photobomb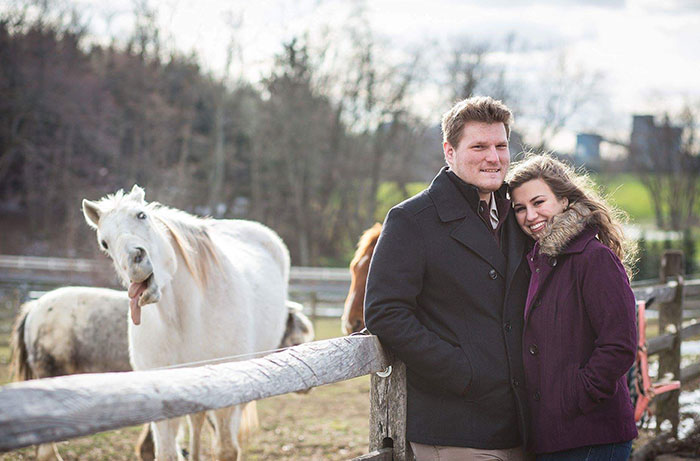 Image source: MelissaEnglePhotography
#20 When You Take A Picture While Riding And A Local Dude Is Photobombing You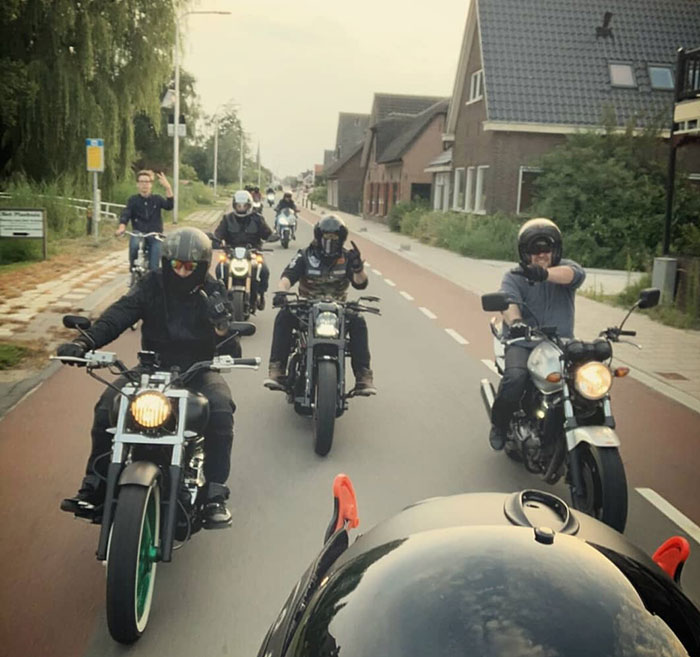 Image source: vatosniffos
#21 My Parents Met A Friendly Stingray On Vacation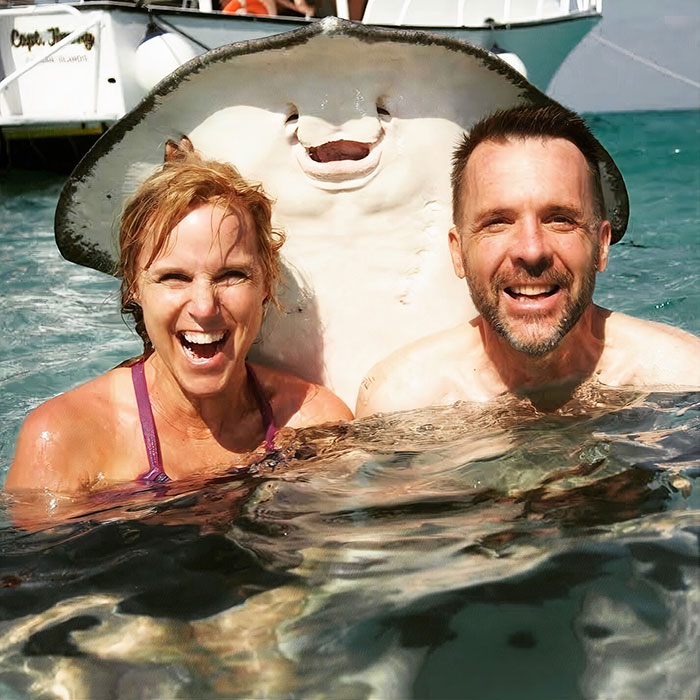 Image source: kebulatr
#22 Photobombed My Brother's Wedding Photos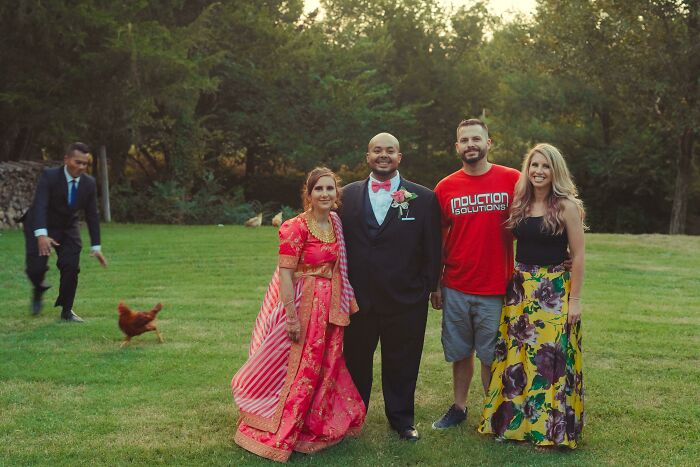 Image source: da_purp_rolla
#23 This Couple Wanted Dust In The Air For Their Wedding Photos, The Best Man Made It Happen… And Then Some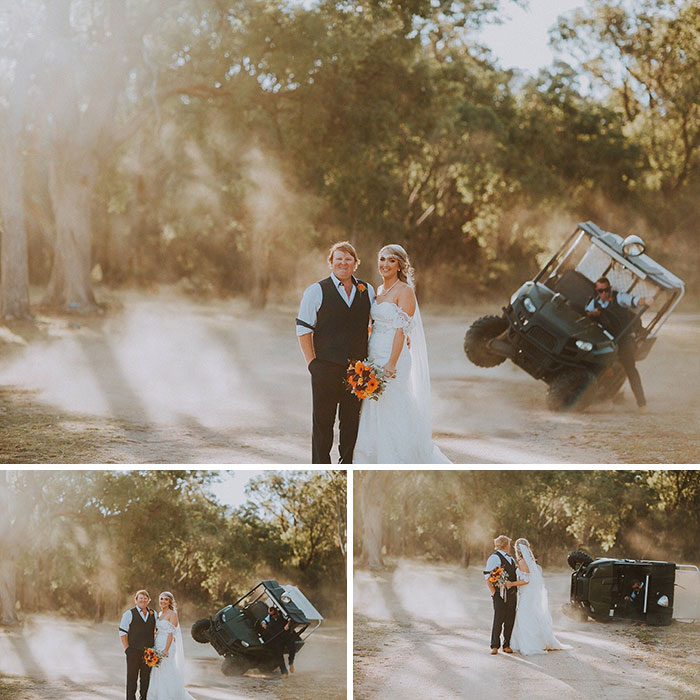 Image source: Checkedout22
#24 The Weatherman Had A Dog On A Small Dog Couch In A Background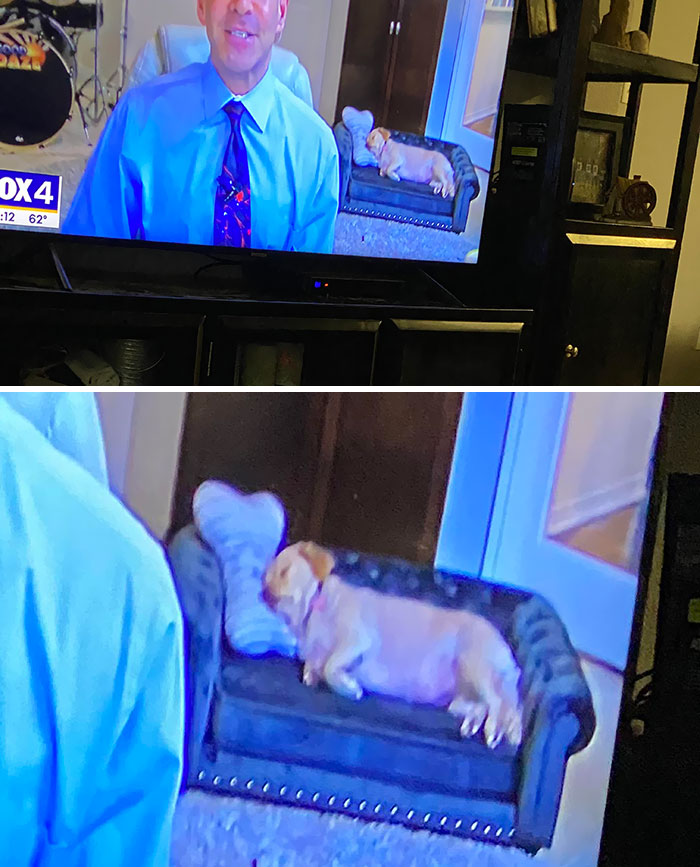 Image source: IDonyKnow224
#25 Dwayne Wade Accidentally Photobombing A Proposal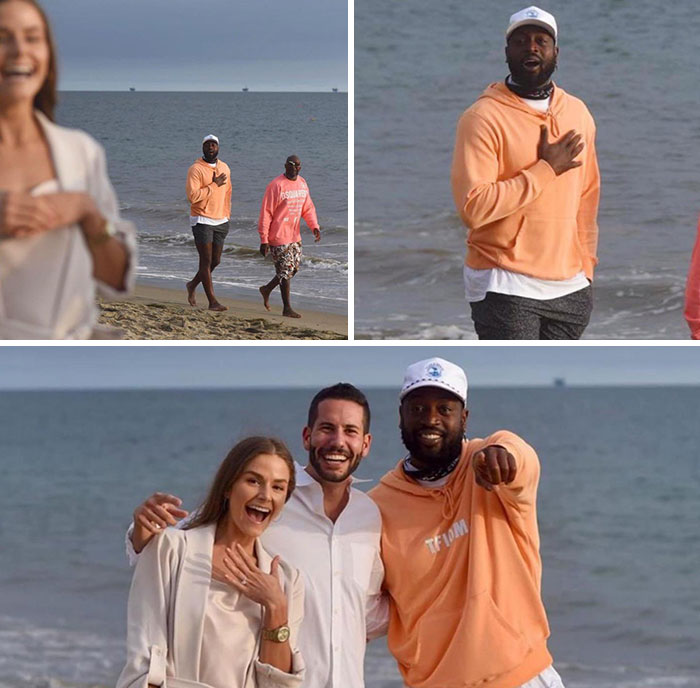 Image source: RealisticYogurt6
#26 Cute Witness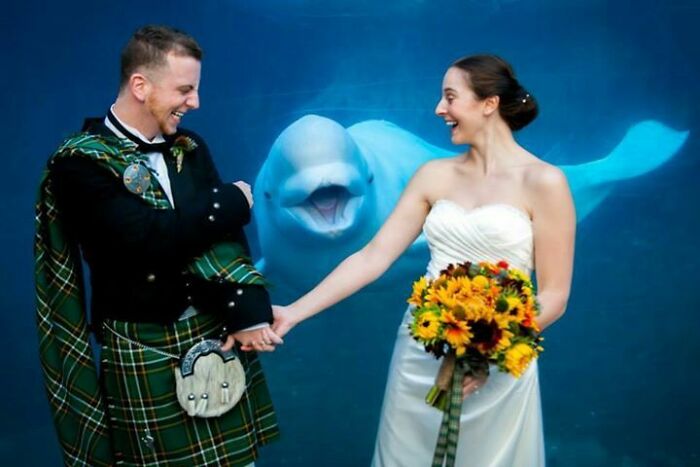 Image source: sir_stegosaurous_rex
#27 The Boy Behind Is A Whole Mood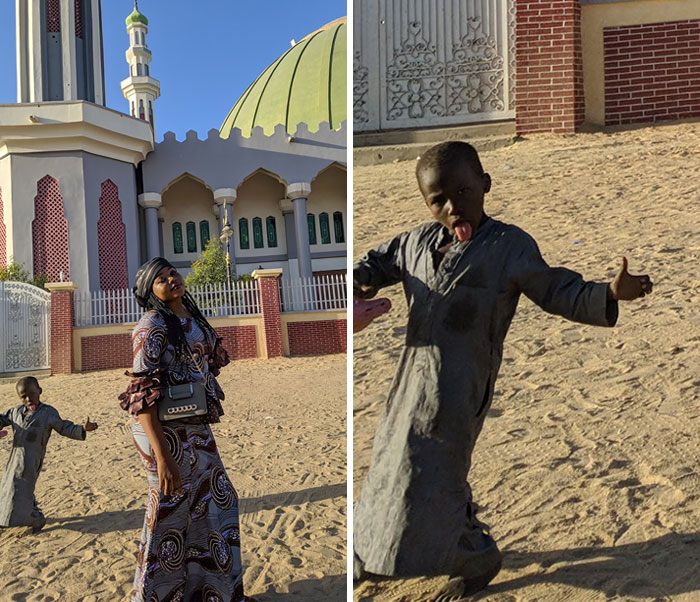 Image source: rhodahxo
#28 Cats Cannot Let Dogs Live In Peace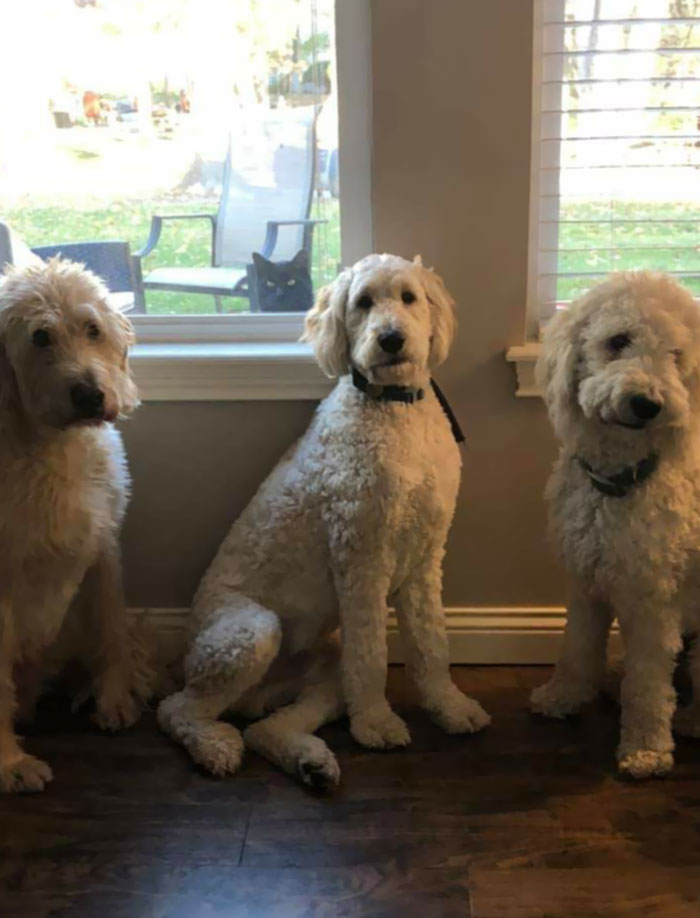 Image source: Hajlen
#29 A True Photobomb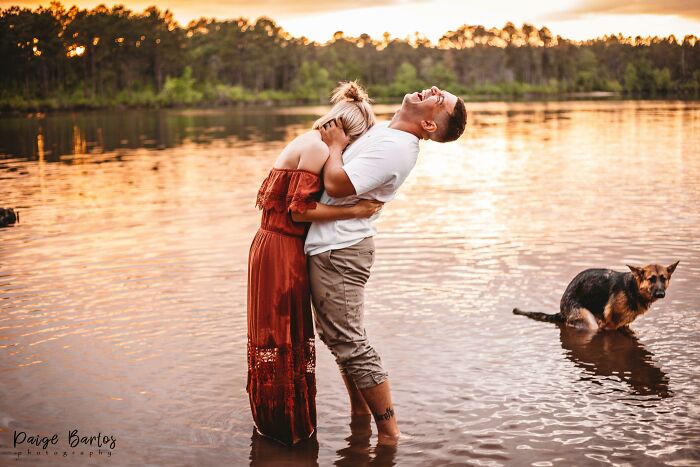 Image source: paigebartos
#30 The Best Photobomb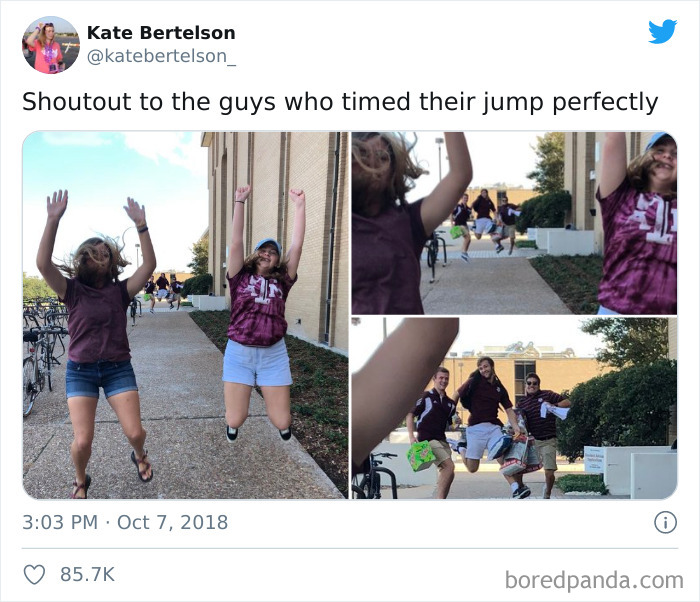 Image source: katebertelson_