22 Illustrations That Show How Life Changes After Getting A Pet
Here in this post, we are showing 22 Illustrations that show how life changes after getting a pet. A Taiwanese artist who goes online by the name of John wants to show everyone that adding an animal into their home won't be too much to handle. For this reason, he shared a series of funny and cute illustrations, depicting life before and after getting pets. Scroll down to check for yourself!
All photos are linked and lead to the sources from which they were taken. Please feel free to explore further works of these photographers on their collections or their personal sites.
#1 Ah, yes. The intense butt bath right next to the hoomin's head.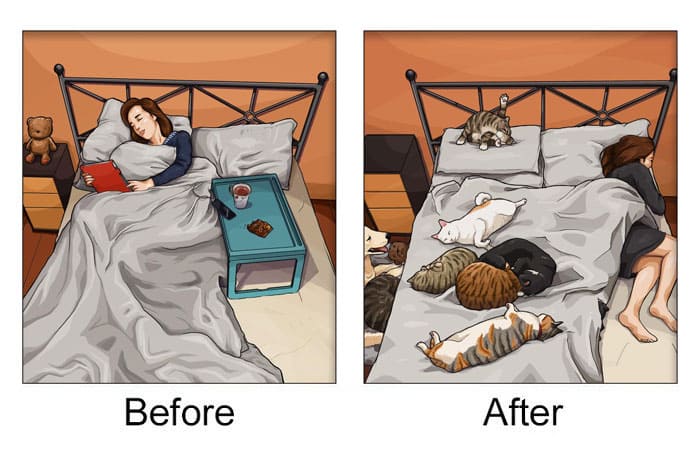 #2 "I was told 'don't feed them then they won't beg'. Yeah, four dogs on and somehow they haven't got the message ????"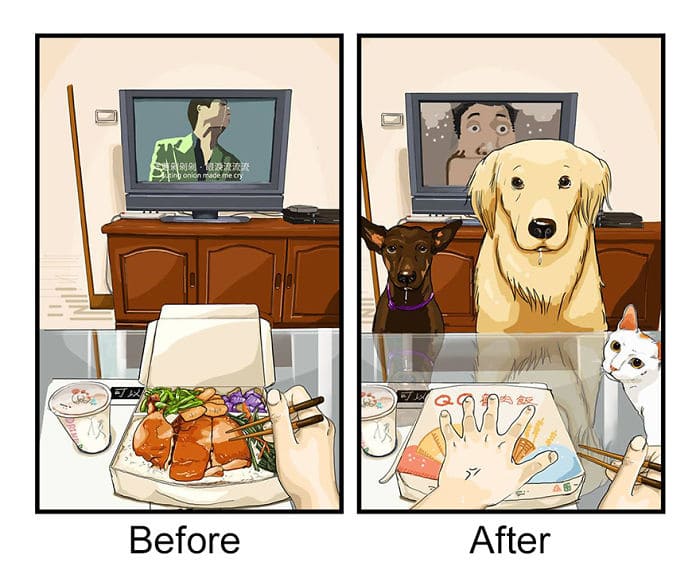 #3 Yess, so true! ????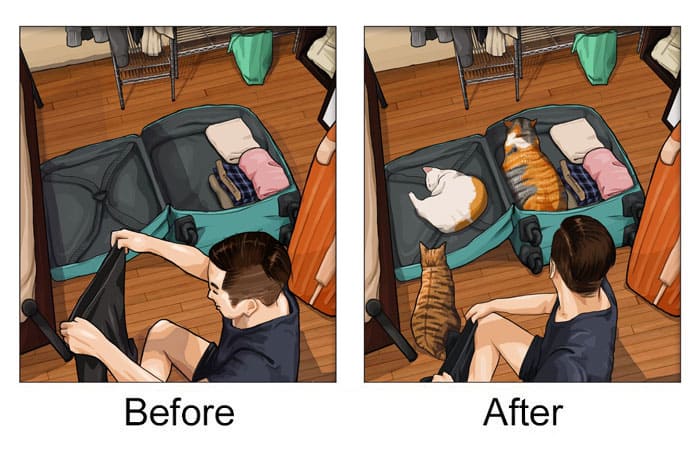 #4 The best alarm clock you ever had. Wakes you up with licking and barking and love.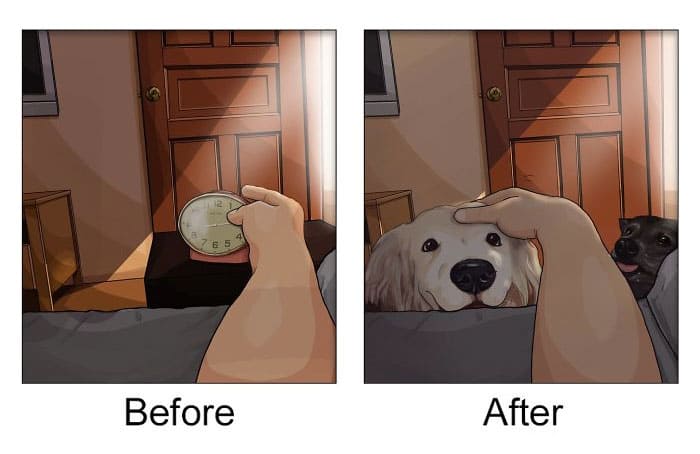 #5 Major picture content improvement!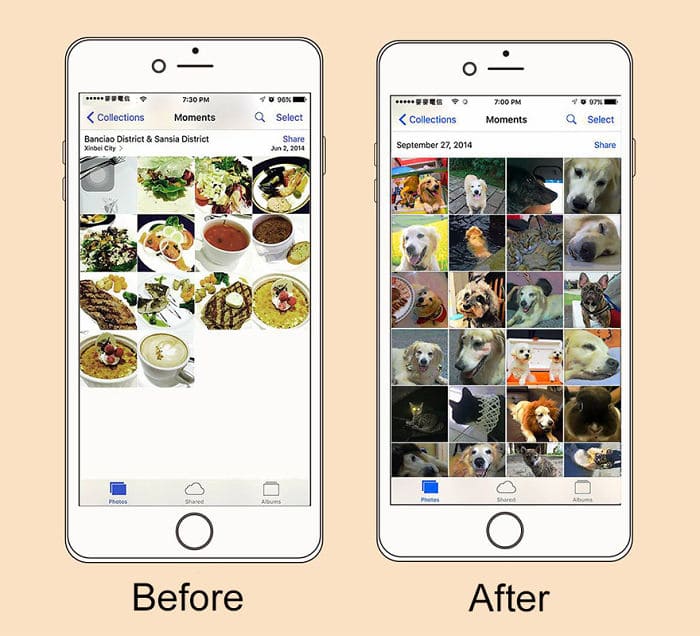 #6 By the looks of the white cat, soon you'll be sitting on the floor!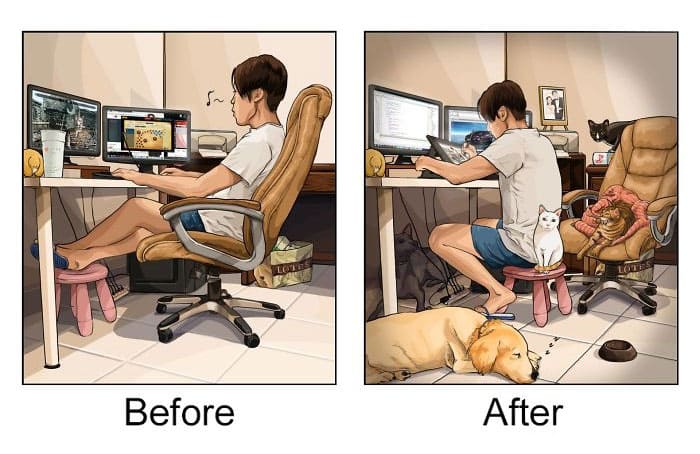 #7 That duckie bed in the second frame, upper right!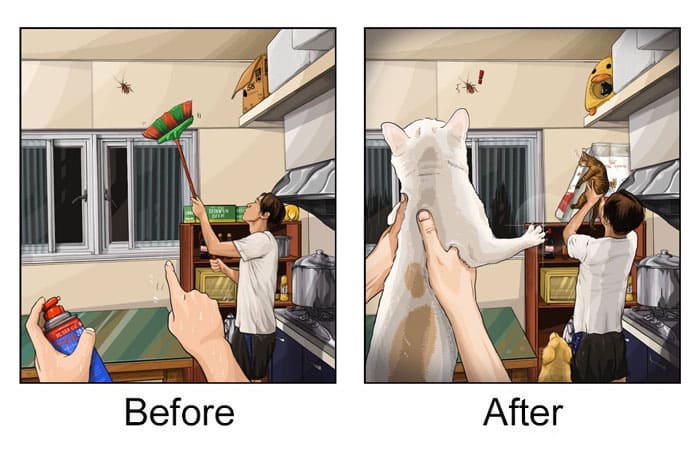 #8 You're missing the "customized" shoes.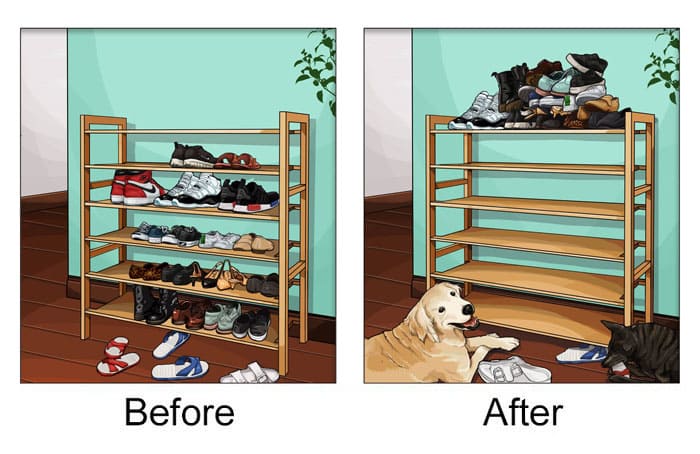 #9 "Look! I decorated!"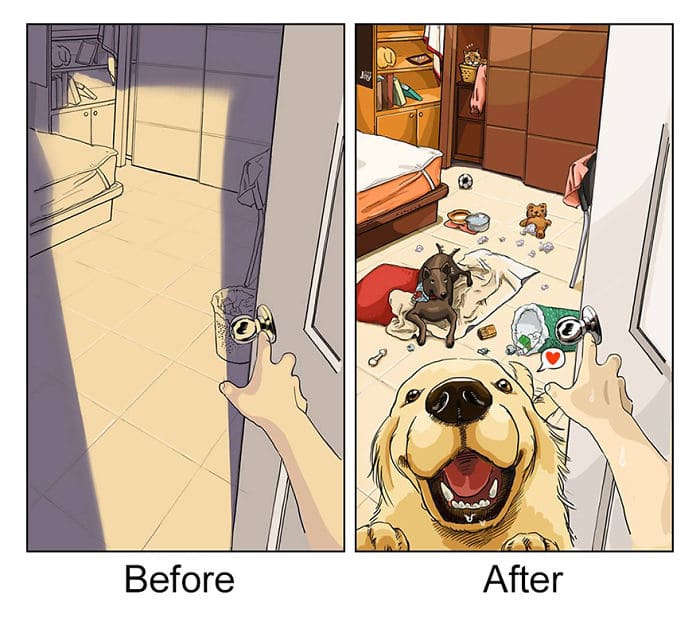 #10 Adorable ????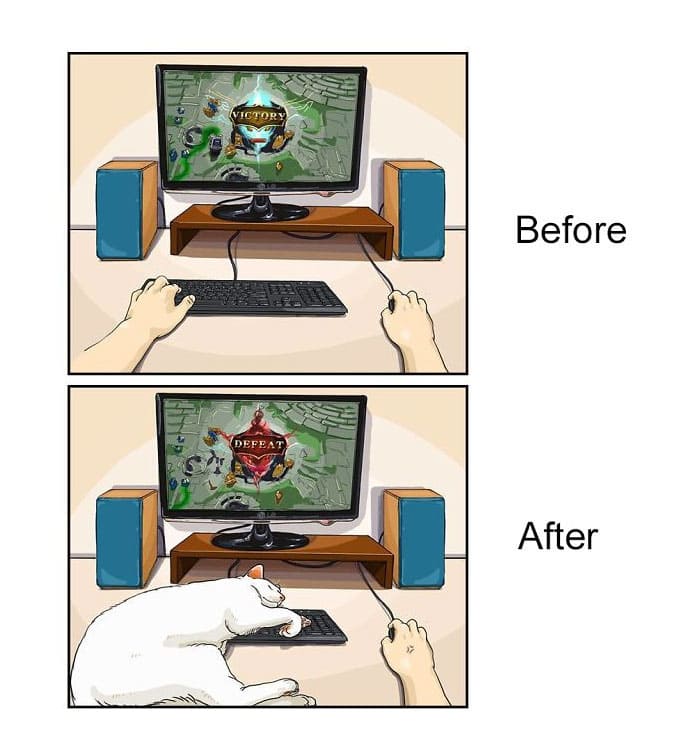 #11 Worth it. Its worth it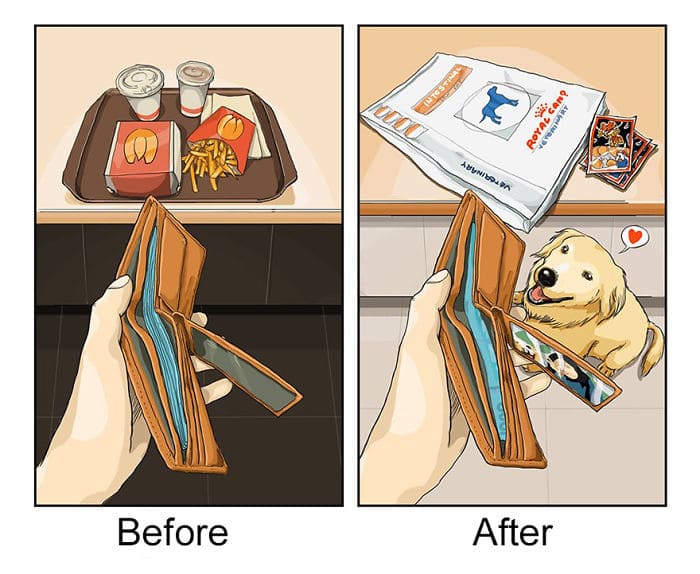 #12 Cats are incredibly smart that way!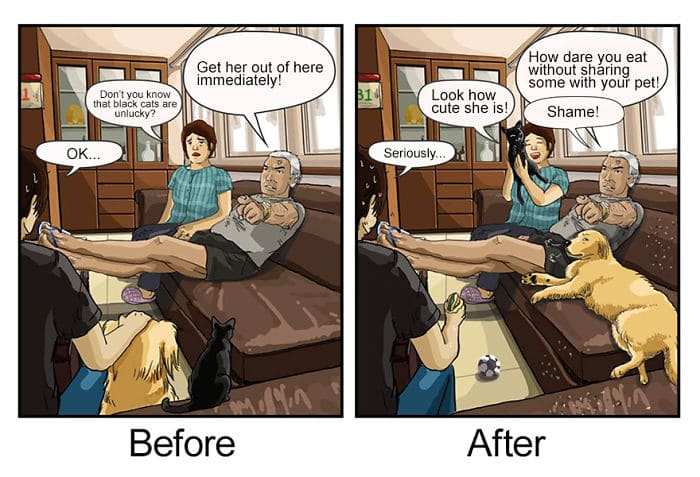 #13 Let him drive, he looks like he knows what he's doing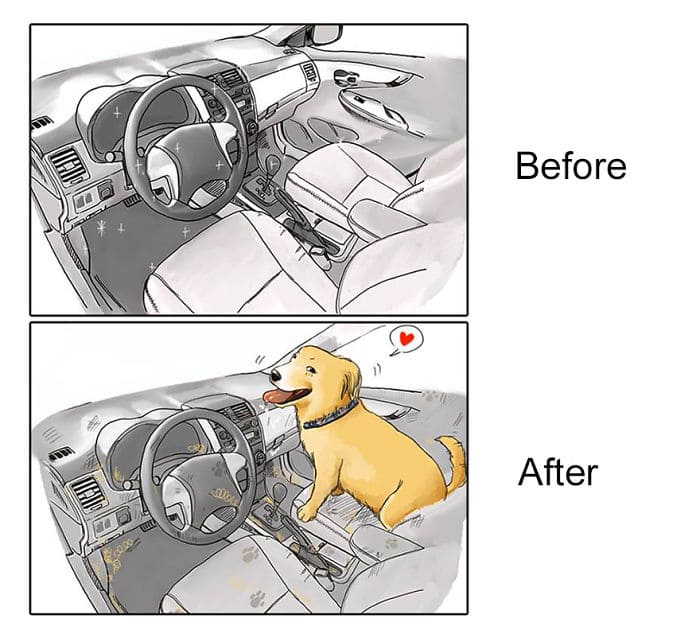 #14 Ah the fresh aroma of cat shit lovely. No wonder they zoom around after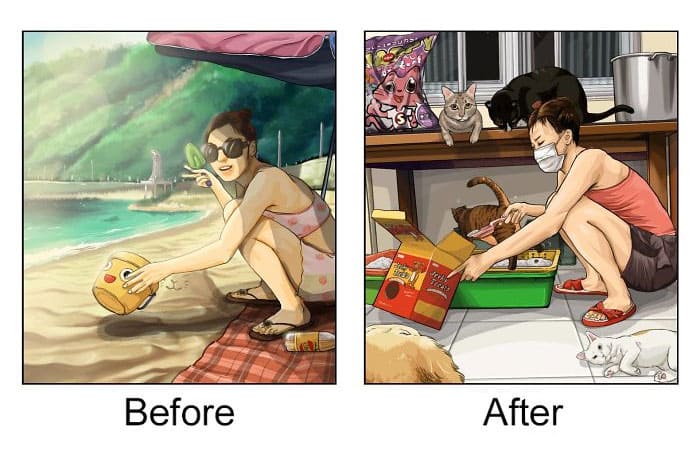 #15 Bonus point for Totoro.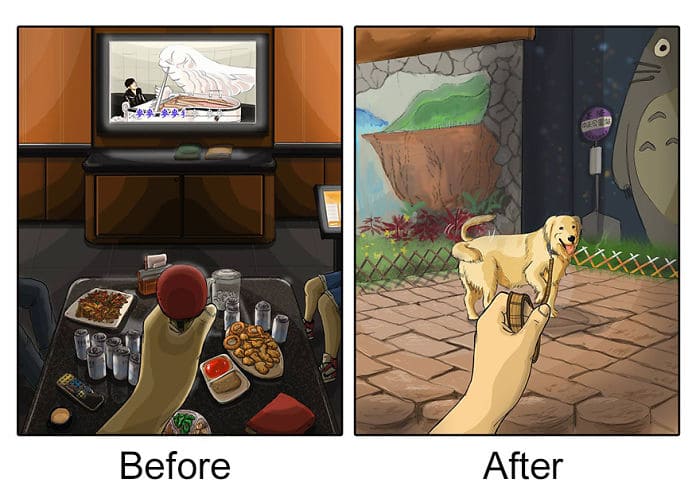 #16 Shopping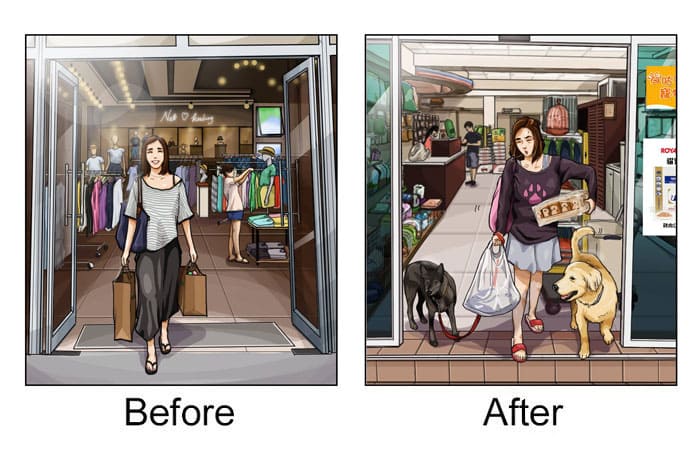 #17 Stitch! ????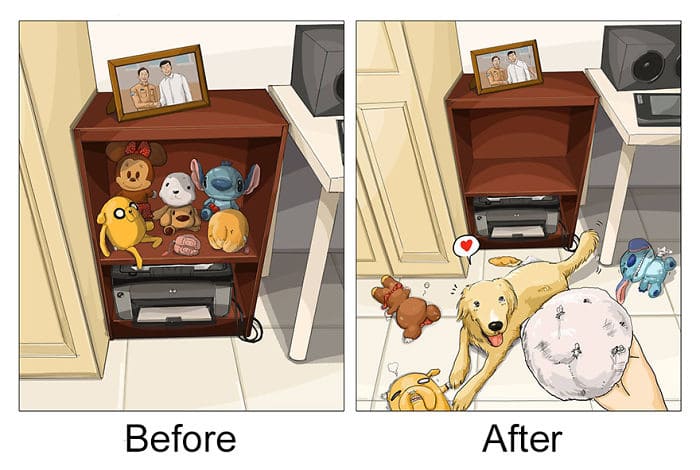 #18 Bite in the fish? =)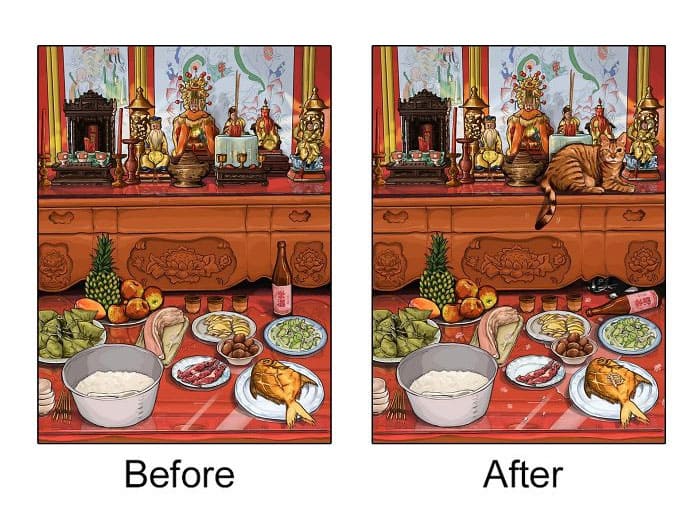 #19 "Lick it clean before giving it to him."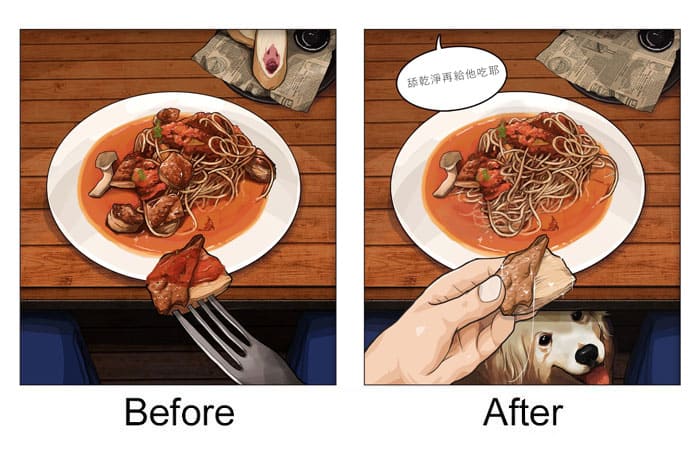 #20 The dogs face says it all… XD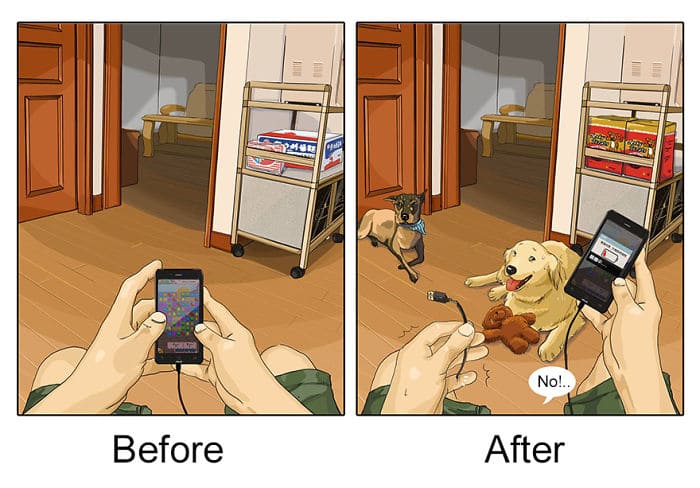 #21 Love the gold bar poop. XD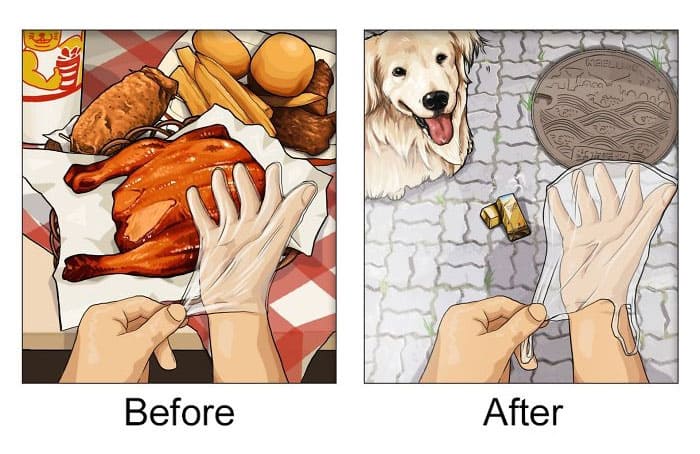 #22 So True! Adorable!