Artist Amanda Oleander Illustrates Her Pregnancy Journey So She Never Forgets Those Moments
LA-based artist Amanda Oleander illustrates her pregnancy journey so she never forgets those moments. Oleander creates the artwork that she do because it's a way for her to lock in a moment in time authentically that was never photographed, and even if it were to be photographed, it might alter the reality of it because we know we are being photographed.
Amanda Oleander is a contemporary artist living in Los Angeles. Her talent for drawing was discovered at age 5 while waiting in line for a ride at Disney World. She drew the Disney characters she had met, and soon she had garnered the attention of others in line as they watched and complimented her work. That inspired her parents to sign Amanda up for art classes and gift her an annual museum pass. Amanda has been drawing and painting ever since.
Scroll down and inspire yourself. Please check her Instagram for more amazing work. Buy the prints from her website.
You can find Amanda Oleander on the web: Instagram   Facebook
#1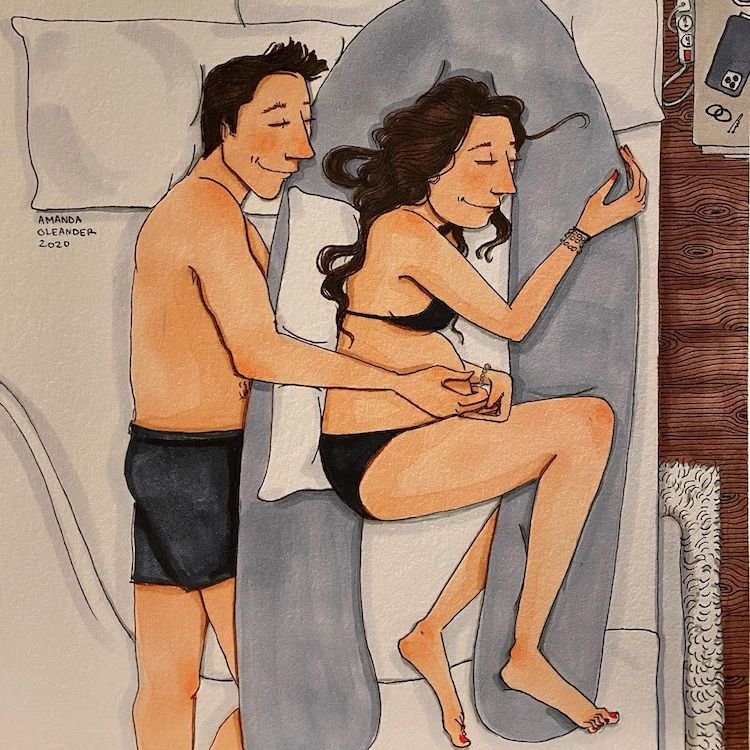 #2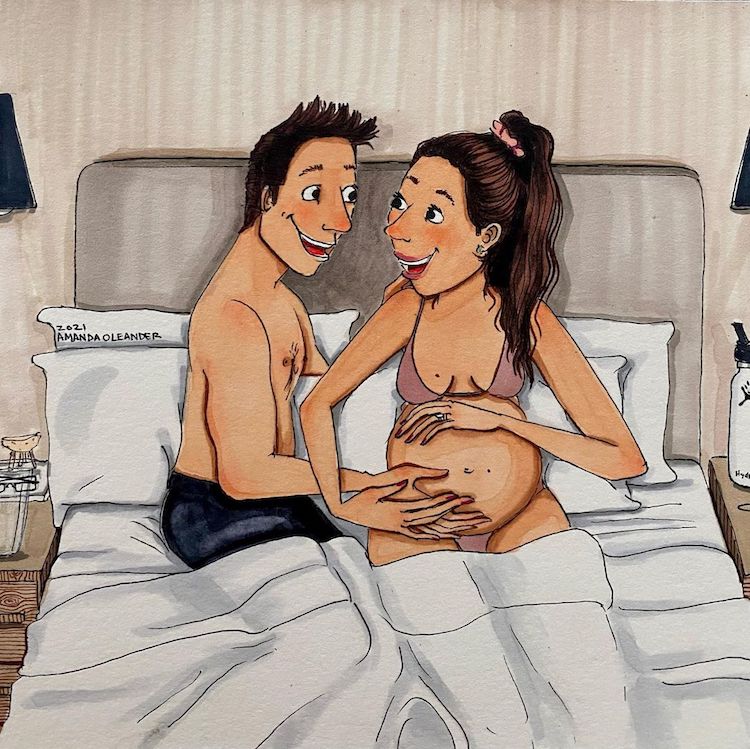 #3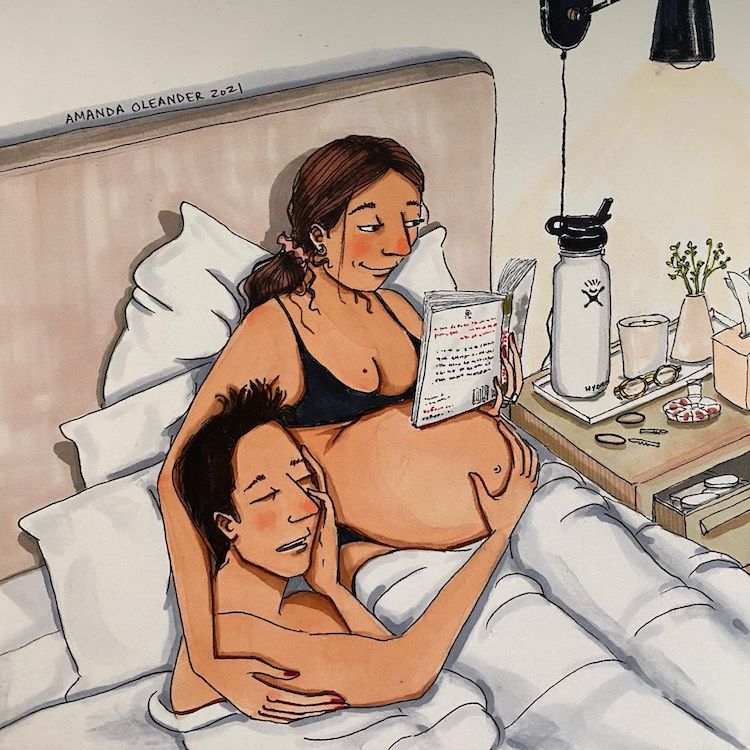 #4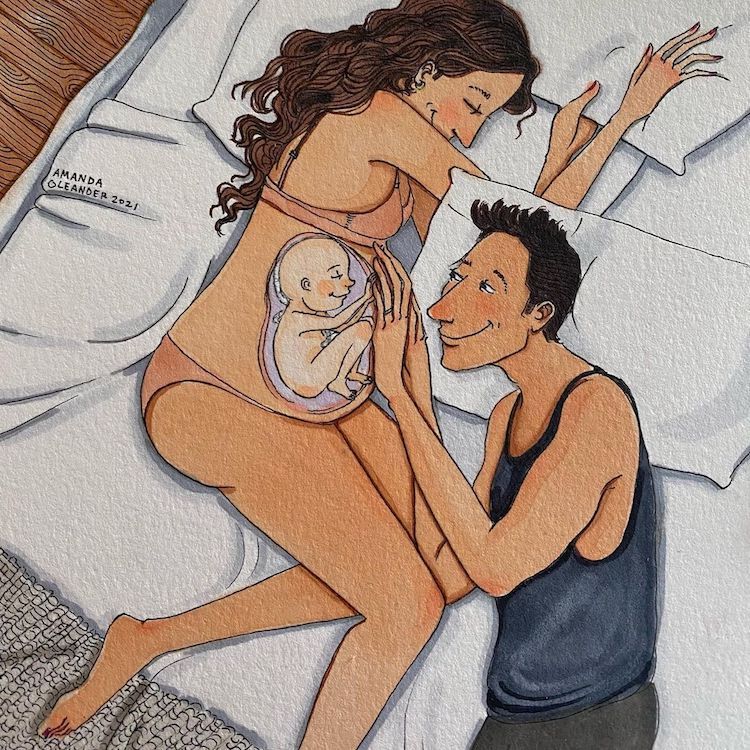 #5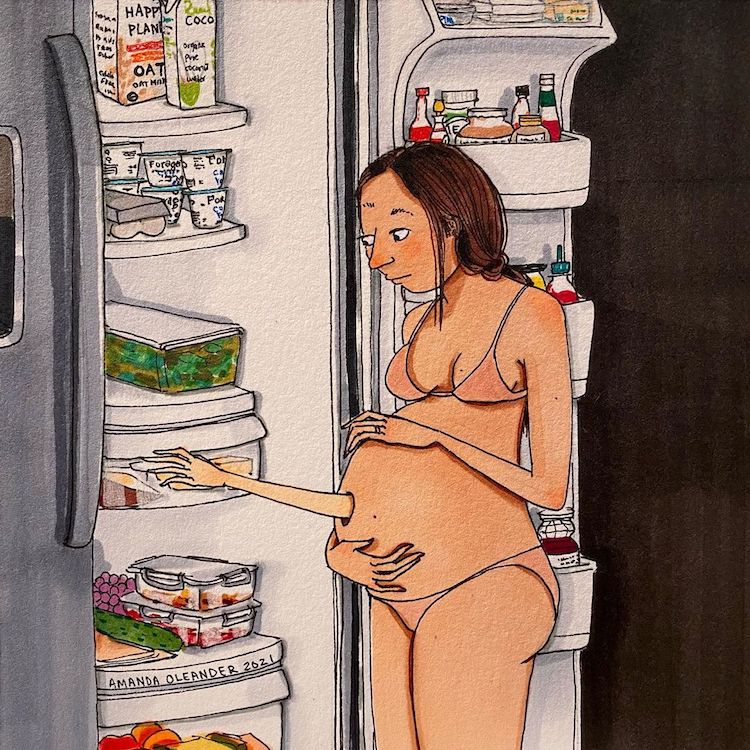 #6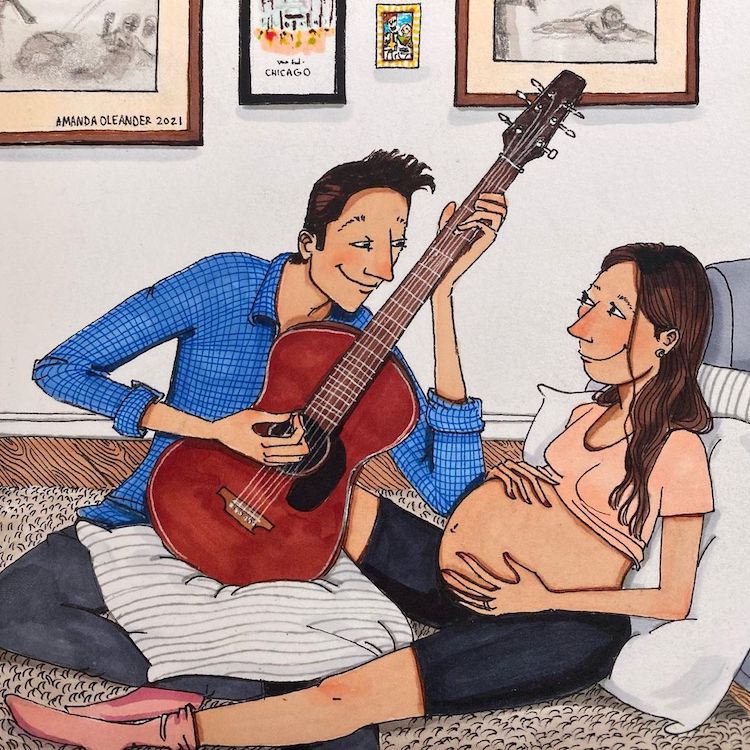 #7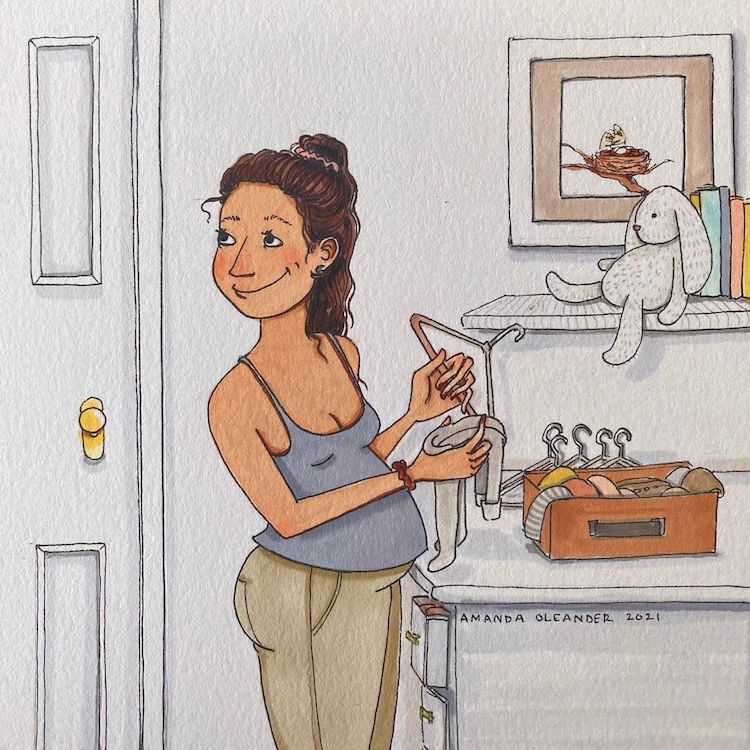 #8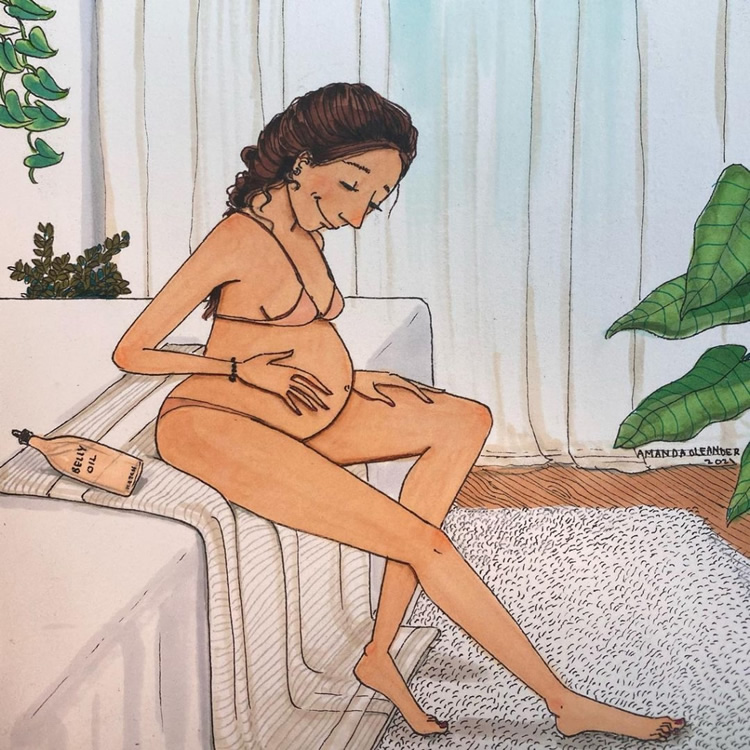 #9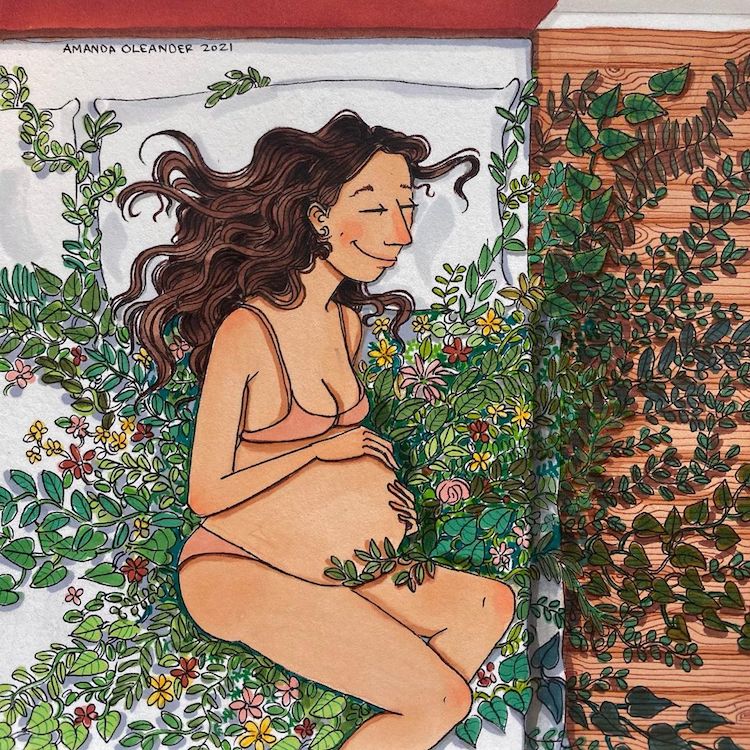 #10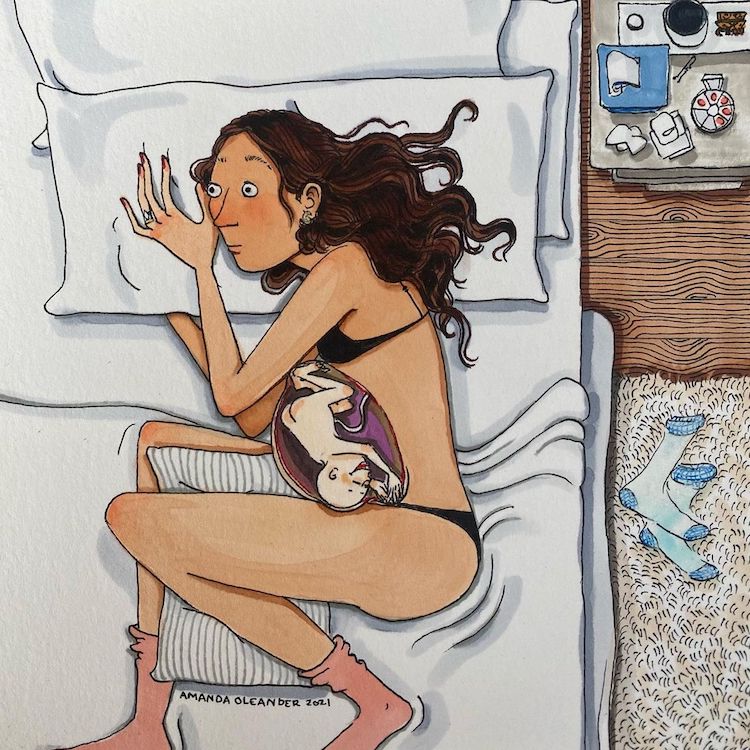 #11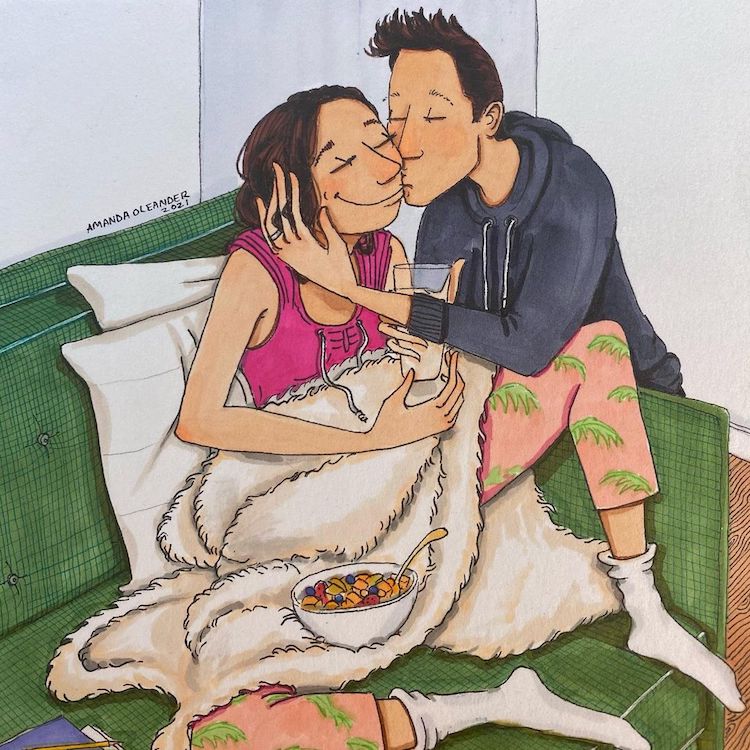 #12