The Winning Photos From The GDT Nature Photographer Of The Year 2020 Have Been Announced And They're Beautiful
The German Society for Nature Photography have just announced the winners of the Nature Photographer of the Year 2020 contest, and the shots are absolutely beautiful.
"Due to the coronavirus pandemic, voting was not carried out during the annual general meeting but was completed online for the first time ever in GDT's history with great participation by its members," the organization told votreART in a statement.
The photographers competed in 7 categories: Birds, Mammals, Other Animals, Plants and Fungi, Landscapes, Nature's Studio, and the special category — Water.
Winner, Other Animals. Danger In The Mud. Crocodile In A Drying Pool By Jens Cullmann

Winner, Other animals. Jens Cullmann – Danger in the Mud. Crocodile in a drying pool. (Photo by Jens Cullmann/2020 GDT Nature Photographer of the Year)
Overall Winner, Mammals. A Hare's Dream By Peter Lindel

Peter Lindel – A Hare's Dream. European hare in the north of Dortmund
Photograph: Peter Lindel/2020 GDT Nature Photographer of the Year
4th Place, Other Animals. Toad King By Kevin Prönnecke
3rd Place, Other Animals. School Of Mackerel, Cocos Island By Henry Jager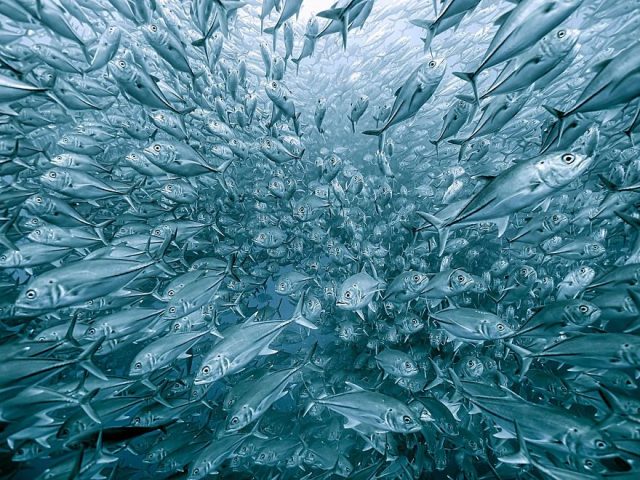 Third place, Other animals. Henry Jager – School of mackerel, Cocos Island. (Photo by Henry Jager/2020 GDT Nature Photographer of the Year)
2nd Place, Mammals. Glowing Fox. Arabian Red Fox In Kuwait City By Mohammad Murad
Second place, Mammals. Mohammad Murad – Glowing Fox. An Arabian red fox kitten explores Kuwait City at night just outside its den. (Photo by 2020 GDT Nature Photographer of the Year)
Winner, Plants And Fungi. New Life In A Dead Forest. Dead Forest, Bavaria By Radomir Jakubowski
5th Place, Mammals. Eyelashes By Herman Hirsch
8th Place, Plants And Fungi. Raso De La Bruma By Stefan Pütz-Cordes
4th Place, Nature's Studio. Stargazer By Christian Wappl
4th Place, Mammals. Curious Glances. Raccoons, North Hesse By Jan Piecha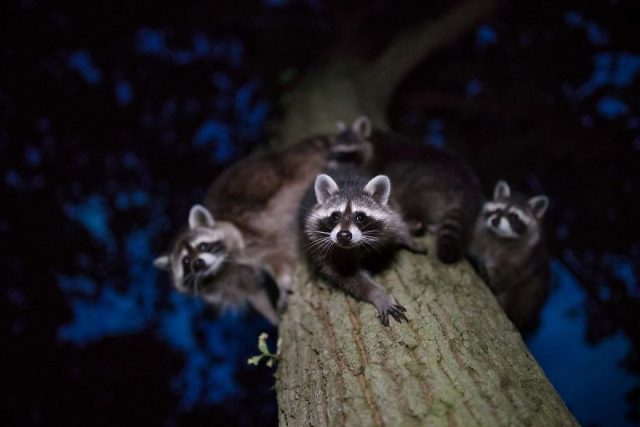 Fourth place, Mammals. Jan Piecha – Curious Glances. Raccoons, North Hesse. (Photo by Jan Piecha/2020 GDT Nature Photographer of the Year)
7th Place, Mammals. Close-Up By Dr. Siegmar Bergfeld
Winner, Special Category: Water. The Play Of Water. Hraunfossar, Island By Britta Strack
Winner, Special Category Award: Water. Britta Strack – The Play of Water. Hraunfossar Island. (Photo by Britta Strack/2020 GDT Nature Photographer of the Year)
2nd Place, Nature's Studio. The White Coastline. Meltwater Lake, Greenland By Stephan Fürnrohr
Second place, Nature's Studio. Stephan Fürnrohr – The White Coastline. A meltwater lake in Greenland. (Photo by Stephan Fürnrohr/2020 GDT Nature Photographer of the Year)
5th Place, Birds. Song Of The Dawn By Maximillian Hornish
Winner, Birds. Take-Off. Coyote Panics Geese By Flurin Leugger

The German Society for Nature Photography (GDT) has selected its Nature Photographer of the Year 2020. Here: Winner, Birds. Flurin Leugger – Takeoff. A coyote panics geese. (Photo by lurin Leugger/2020 GDT Nature Photographer of the Year)