15 Celebrities Who Encourage Us to Be Kinder to Ourselves
Self-esteem and self-love appear to be measured in likes and retouched photos on social media in the twenty-first century. There are celebrities who serve as reminders that not everything is as it appears. Behind the screen is a real person, just like us.
1. Selena Gomez — her story with Lupus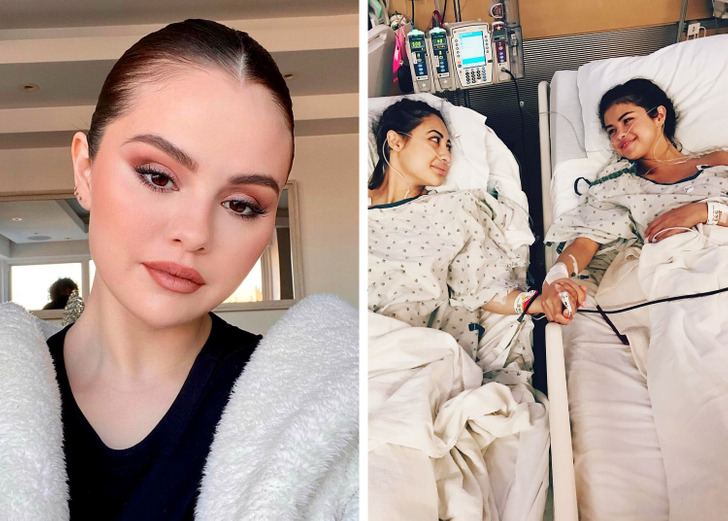 Selena Gomez has always been very open about her personal life with her fans, showing them support and being honest about how she tackles every obstacle, from being in the public eye for her breakups to dealing with mental illness and Lupus.
She received a kidney transplant from her best friend Francia Rasa in 2017. This gave her a second chance at life, which she views as a gift. Despite her constant weight fluctuations and other physical issues caused by her condition, Selena Gomez continues to do the things she enjoys the most, such as cooking and taking care of her mental health.
2. Sarah Jessica Parker — Aging gracefully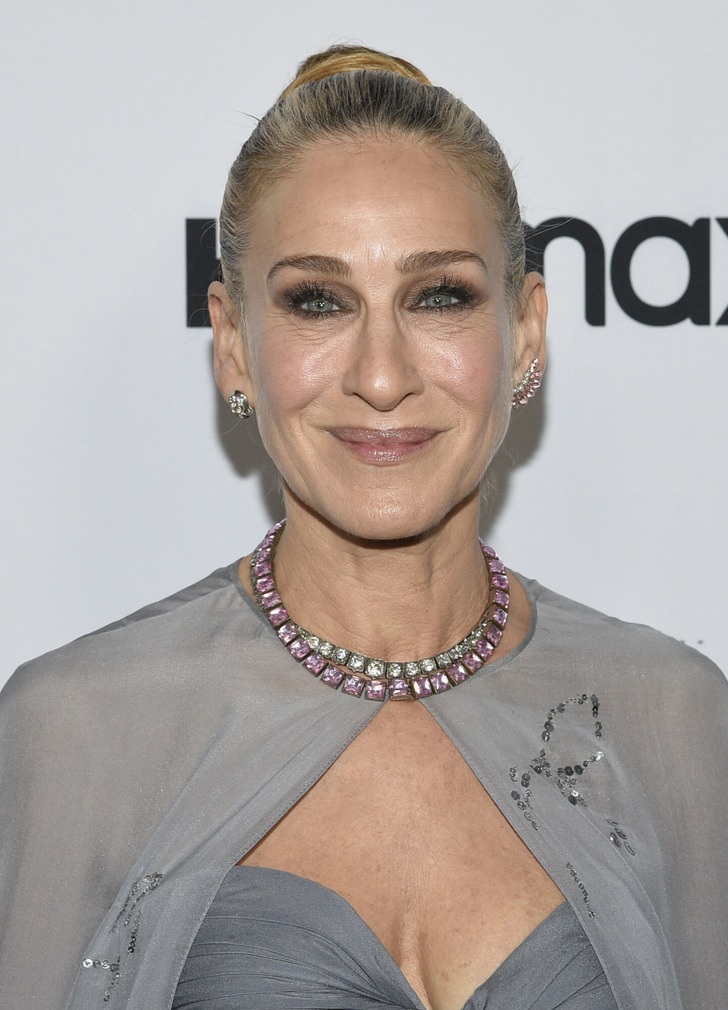 Aging is a natural process for all humans. And, despite the fact that many celebrities try to hide and reverse ageing with Botox treatments, Sarah Jessica Parker is not afraid to show some of her wrinkles on camera. Sarah is proud of how her skin has changed over the years.
3.Barbie Ferreira — self-assurance comes in all sizes.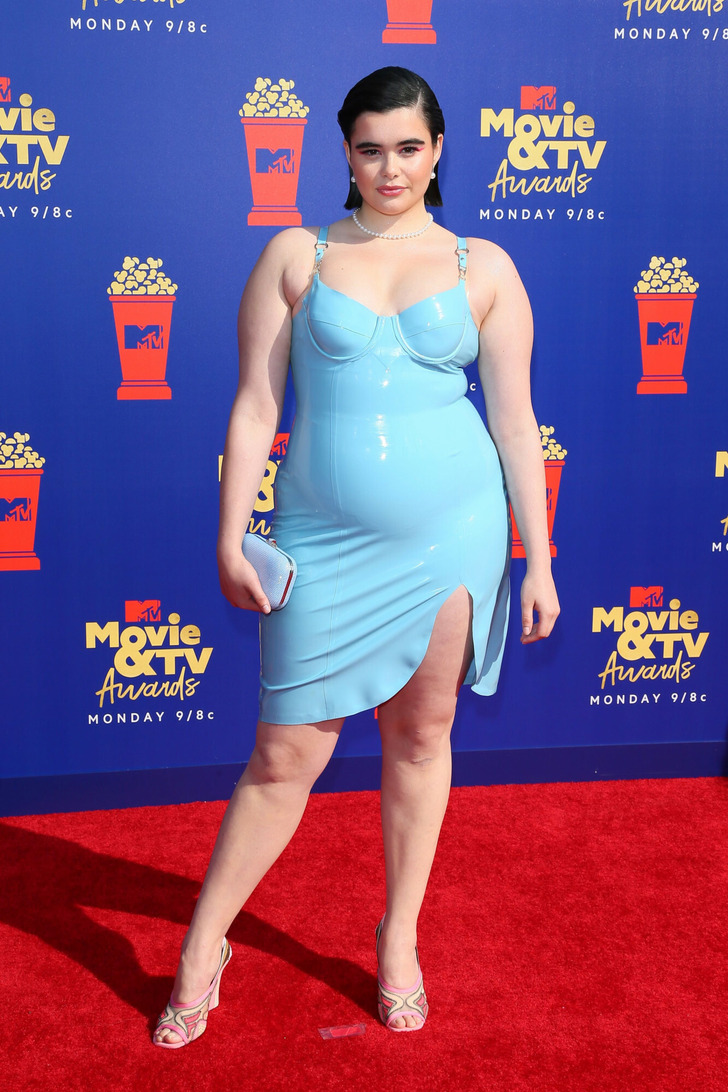 Barbie Ferreria is a plus-size model and actress best known for her role in Euphoria, in which she makes a body-positive statement. Although she does not want to be labelled as a body positivity activist, she encourages her followers to be comfortable with their weight, regardless of size.
She posts photos of herself with stretch marks to show that they are common and nothing to be ashamed of. In or out of campaigns, she stays true to herself by embracing her body as it is, unretouched and unfiltered.
4. Kendall Jenner — there is no such thing as "perfect" skin.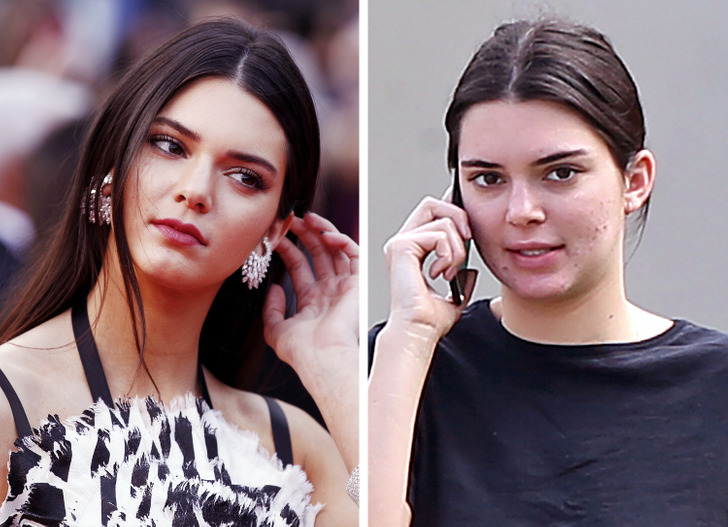 Acne is a skin condition that causes pimples and sometimes scarring on the skin. It is most common in teenagers. Kendall Jenner may appear to have flawless skin in runway photos, but she has spoken out about her acne struggles as a teenager.
She describes how having this skin condition made her feel insecure and debilitated while attempting to meet a "perfect" standard. She did, however, share her experience to remind everyone that not everything is perfect. The skin can appear in a variety of ways, and we should not be swayed by what we see on Instagram at first glance.
5. Adele — postpartum depression is a thing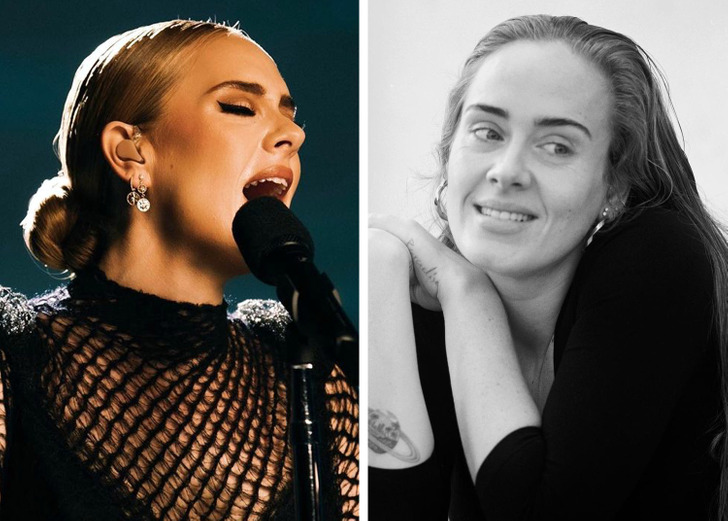 Adele may break records in the music industry, but when it comes to her personal life, she always keeps it real. She struggled with mental health issues and postpartum depression after becoming a mother in 2012. Angelo has been her top priority since the birth of her son.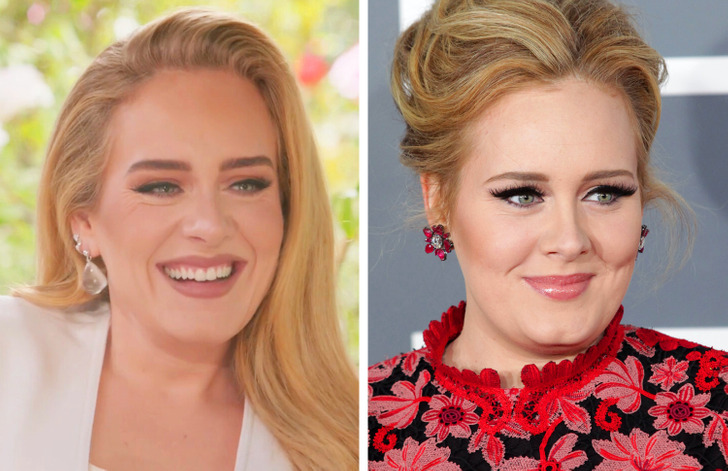 Adele acknowledges that it was a significant chapter in her life, but that the lack of time to care for herself caused her to lose her identity and the ability to live her own life. Although motherhood is frequently romanticised, the truth is that there is a lot more to it. We understand that everyone goes through different processes, which is completely natural.
6. Bella Hadid — don't believe everything you see on social media.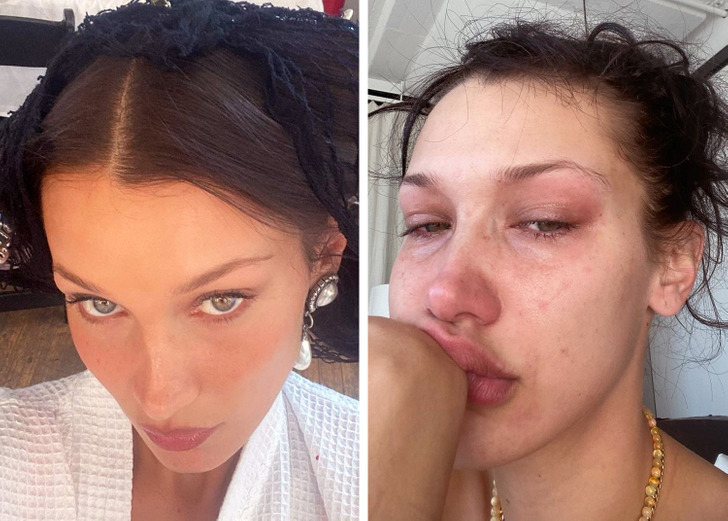 Social media can be deceiving at times. Hollywood loses its lustre after 24 hours in the spotlight. And mental health is a sensitive subject for Bella Hadid. The model has spoken out about her anxiety issues, reassuring her community and anyone suffering from mental illness that they are not alone.
There are ups and downs to the mental health process. The main strength Bella Hadid has discovered is not feeling alone on this journey. What people see in an image says more, and accepting our flaws is also part of feeling loved.
7. Alicia Keys — makeup free is good
Since 2016, when she decided not to wear makeup for her new album photoshoot in order to show her true self, Alicia Keys has been embracing her natural beauty. She has been an advocate of natural beauty ever since and has never looked back.
Alicia Keys is a natural beauty muse who inspires us to ditch the concealer for a while and highlight our features without layers of makeup.
8. Camila Cabello embodies what real women look like.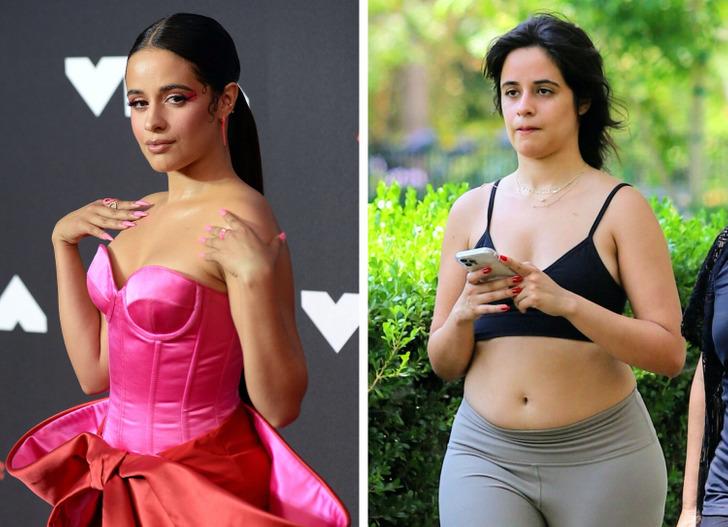 Our bodies change over time and as a result of various circumstances. Camila Cabello reminds us not to be too hard on ourselves and that fighting with our bodies is a thing of the past.
When she was body-shamed in 2021, she didn't back down and responded with an inspiring message for all women. Cellulite, curves, and stretch marks are all common. Those things are what make us human, and instead of hiding our insecurities, we should embrace them.
9. Chrissy Teigen — opened up about her loss in order to heal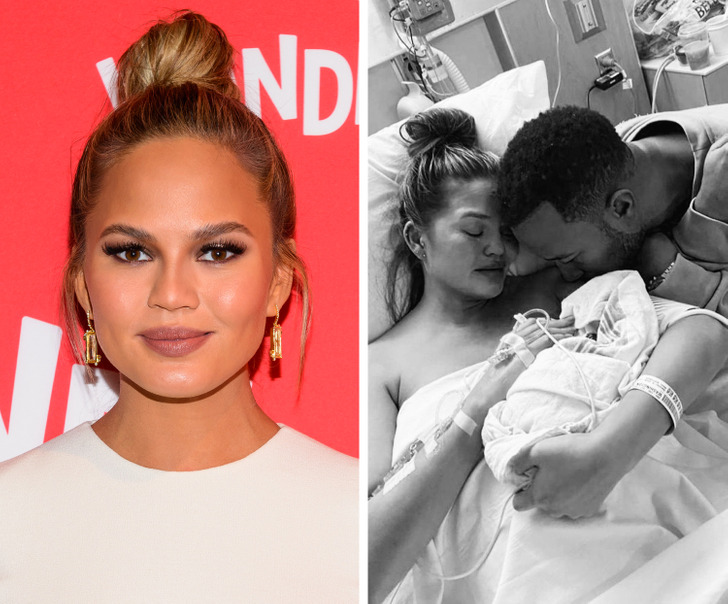 Chrissy Teigen is a mother who enjoys sharing motherhood behind-the-scenes on social media. Her life, however, took a 180-degree turn in late September 2020 when she miscarried.
In an essay, she shared her personal experience of losing a baby. Chrissy also stated that writing about what happened assisted her in processing her emotions. She is still recovering and finding support in her family a year after her loss. We all have different ways of dealing with a crisis, and we should always seek help from those who care about us.
11. Meegan Thee Stallion — asking for assistance is brave.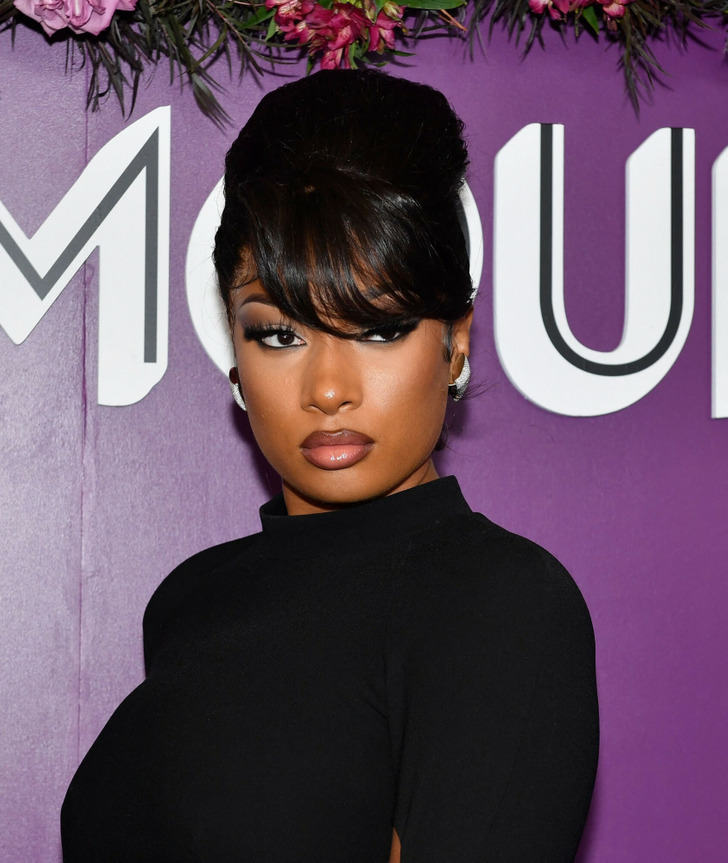 Meghan Thee Stallion has one of the strongest voices in rap music, but she's also human, and she's taught us that asking for help is never wrong. Her father died when she was a teenager, and her mother died in 2019 after a battle with brain cancer.
Despite the myths that surround the term therapy and how it is frequently misrepresented in the media, Meghan knew that when she felt alone, she should seek help. Finally, admitting that we need help is a brave act that strengthens us.
12. Bebe Rexha — mental health is important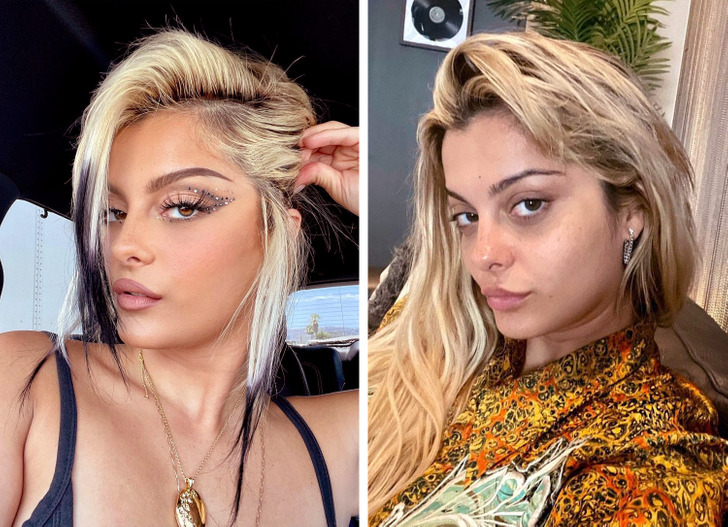 It is difficult to be open about a personal problem or mental illness, but doing so is a way of breaking free. And it was for Bebe Rexha.
She was diagnosed with bipolar disorder in 2018, and while it was difficult for her at first to admit that something was wrong, she found in it the power to confront her condition and speak to the world so that others facing similar problems would not feel alone.
13. Iskra Lawrence says that love comes from within, not from a diet.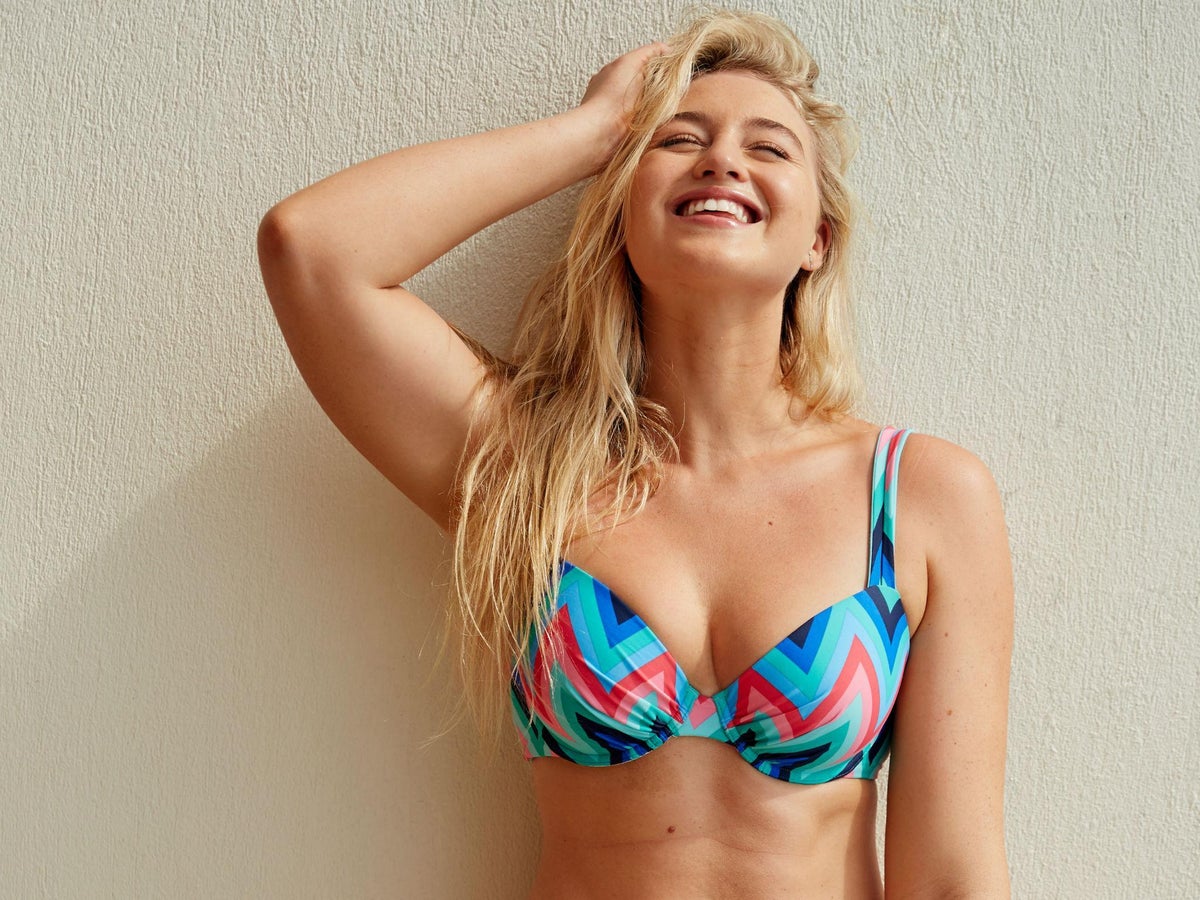 Iskra Lawrence is a British model who believes that happiness is not a metric. She admitted to having an eating disorder and body dysmorphia when she began her modelling career, measuring her success in calories and striving to meet society's standards.
She found the love she was looking for once she stopped following restrictive diets. She shares her story in the hopes that more women suffering from eating disorders will share their stories and help to start an honest conversation about change.
14. Drew Barrymore — motherhood is about learning
Drew Barrymore, the mother of two daughters, understands that being a mother does not imply having all the answers. She's an actress, a writer, and even has her own talk show, but when it comes to motherhood, she's very modest.
The truth is that nothing prepares you for motherhood better than your own maternal instincts. And for Drew, figuring out everything about motherhood is a daily task.
15. Simone Biles — always prioritise yourself.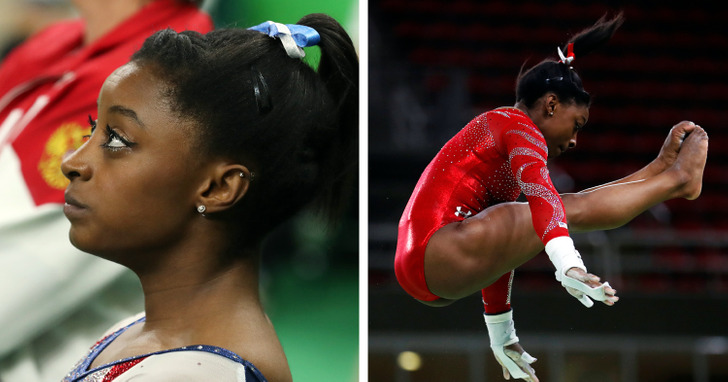 Prioritizing mental health should always be a must. Even in the most complicated situations, nothing is more important than taking care of yourself. Simone Biles, the American gymnastics champion, made a difficult decision when she withdrew from the 2021 Tokyo Olympics final.
She made this decision in order to focus on her mental health and avoid peer pressure. Simone inspires us to prioritise ourselves above all else in an act of self-care.
We believe in self-love and would like to know what activities you enjoy doing to boost your self-esteem. Tell us in the comments!
Preview photo credit bellahadid/Instagram, bellahadid/Instagram