9 Fashion Brands All Body Positive Women Will Love
Even though the fashion industry has come a long way when it comes to body positivity, it could still use some more diversity and better representation. After all, the average woman isn't a size zero floating down the runway, and these brands have realized that. From better body philosophies to a range of plus-size offerings, there are many ways that a brand can be body positive. Here are the best body-positive clothing lines that don't abide by the narrow beauty standards of fashion.
1. Girlfriend Collective
With flattering, elegant athleisure, the sizing from Girlfriend Collective is very inclusive, with offerings from XXS to 6XL. They believe that everybody is beautiful, and their activewear, tights, and loungewear made from recycled water bottles perform well on every body type. Women of all shapes and sizes will be able to squat better in these leggings, which are available in swoon-worthy colors and matching sets.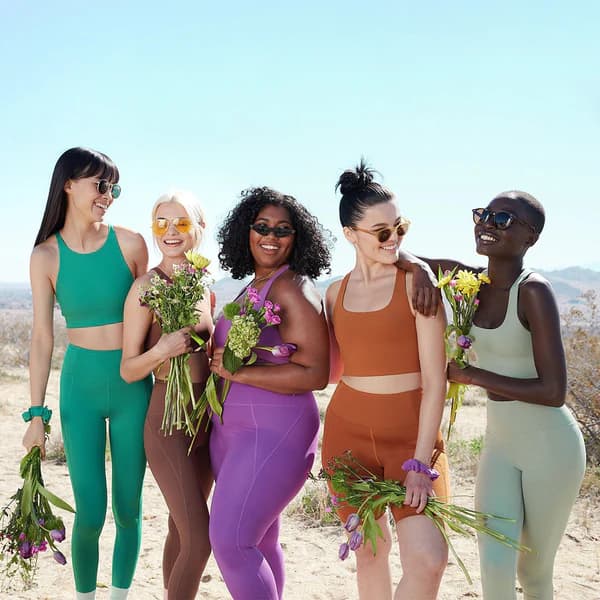 2. The Reformation
This ethical and sustainable brand has a focus on transparency. Every garment on their site has details on fabric, carbon footprint, provenance, and other cool information like tours of the factories they use. If you're looking for a chic dress (casual or formal) denim or a floral print, the Reformation has got your back with high-quality styles in extended sizes up to 24.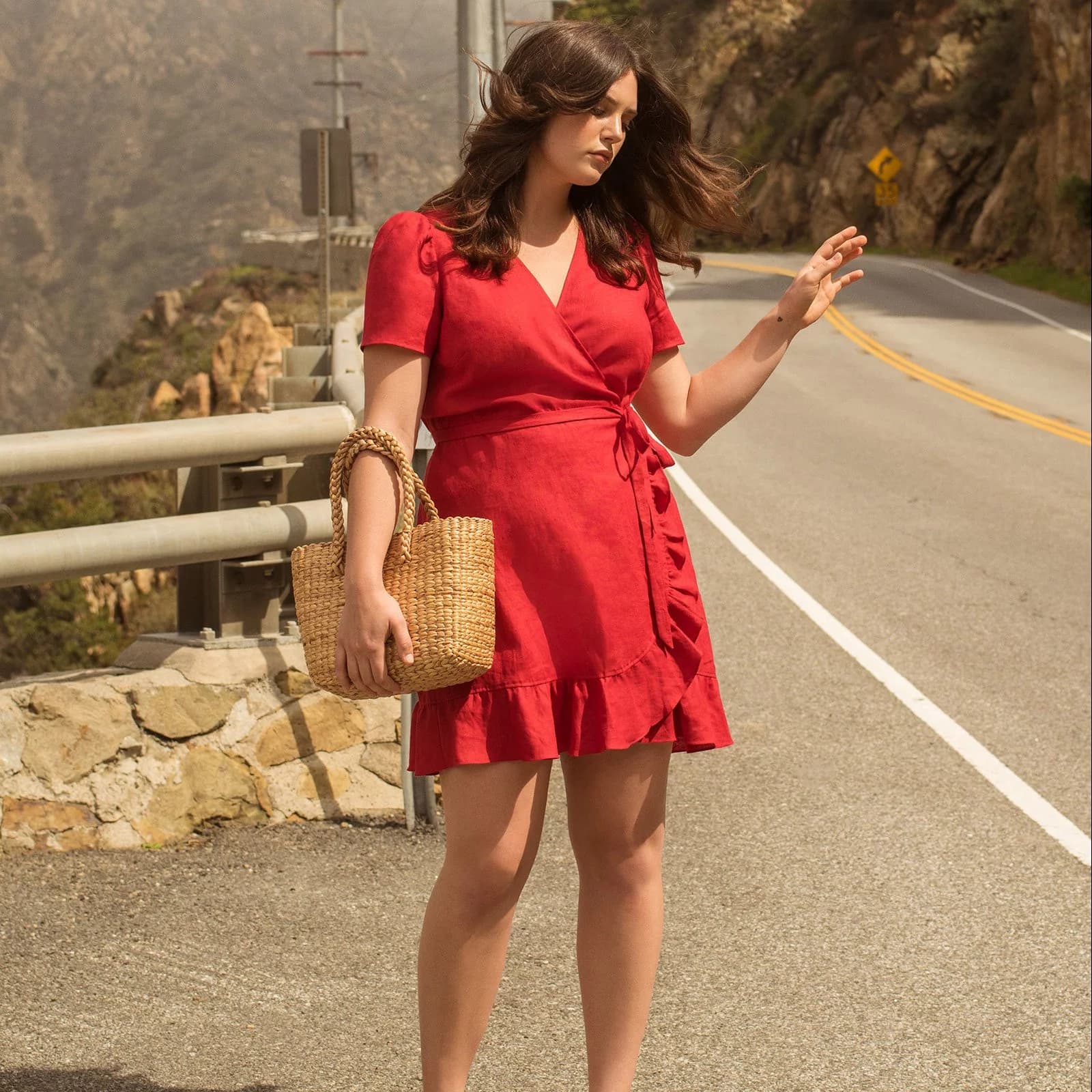 3. Aerie
One of the body-positive champions since 2014, this sister store of American Eagle hasn't airbrushed or retouched its models in many years. They did so as a move to help bring the fashion industry into modern times, and they've always shown commitment to portraying a range of colors, shapes and sizes in both their models and clothing styles. Aerie is one of the best role models out there for young girls.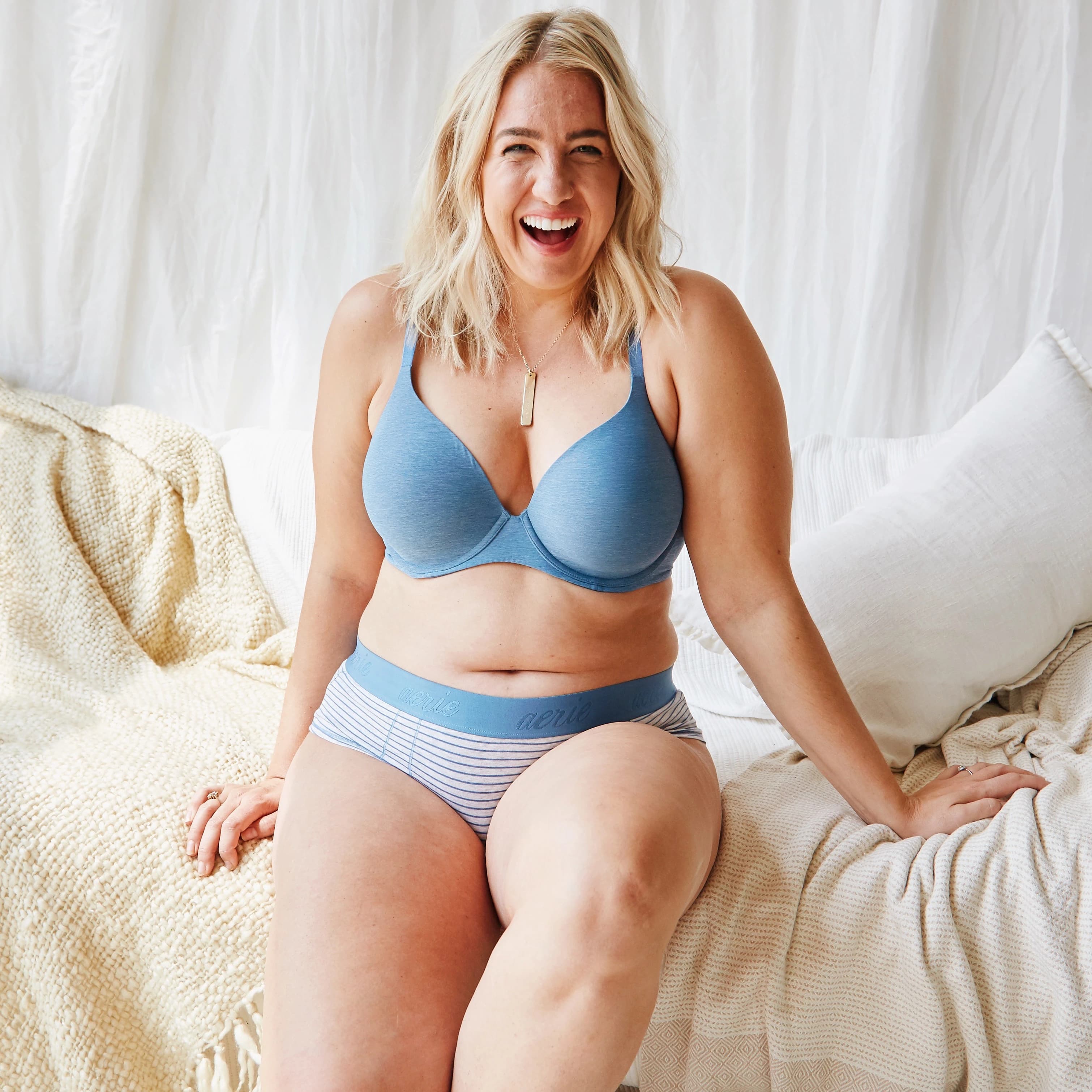 4. Rebdolls
Rebdolls wants you to know that they're not here for the body shaming that's existed in our world for so long. This online fashion retailer has clothes from 0 to 28, allowing mid-size and plus-size women to partake in all the trends that skinnier girls can. Their company slogan is #SEXYFORALL and they truly practice what their preach, offering outfits for all kinds of women to flaunt their bods.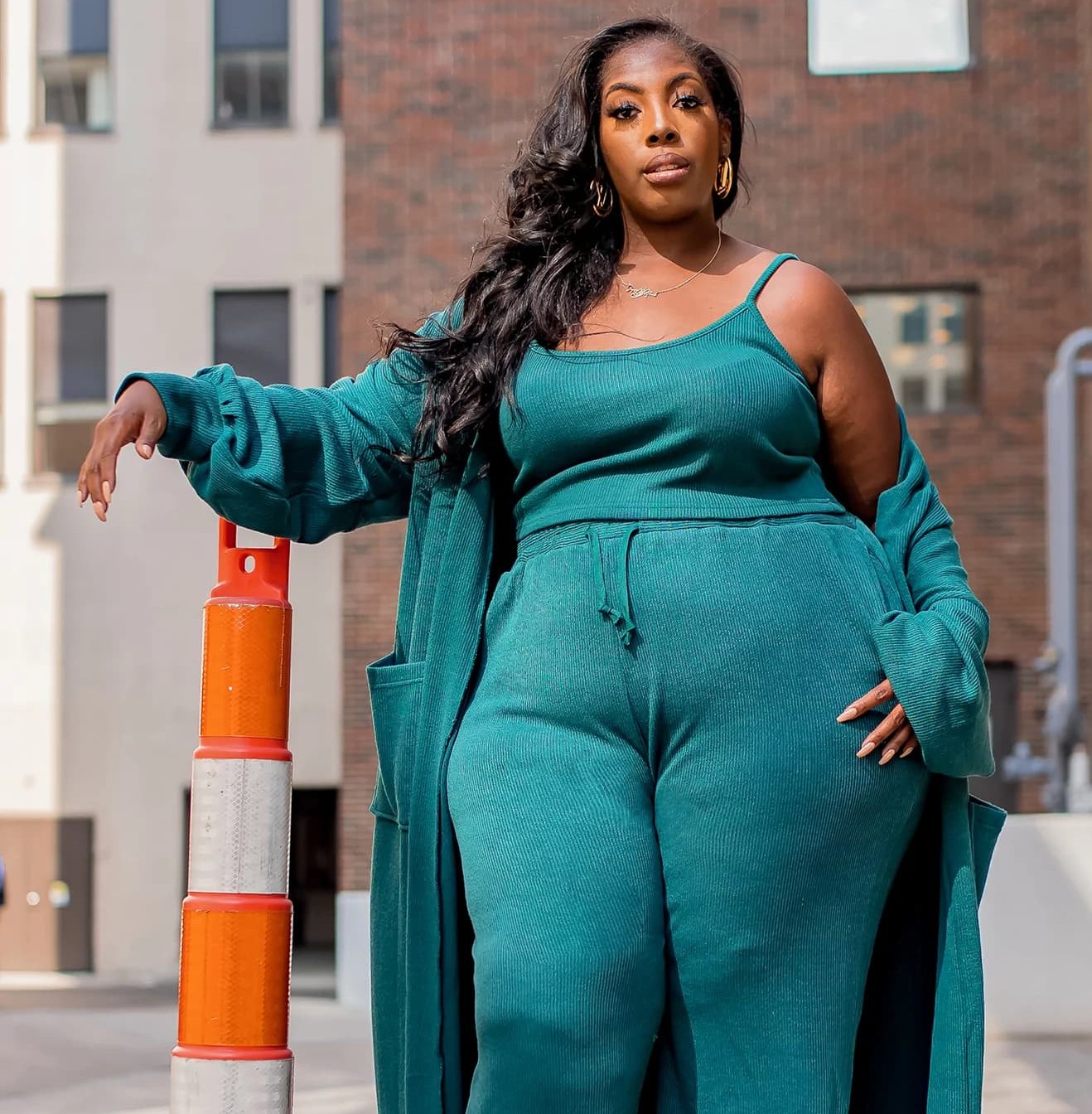 5. Modcloth
Lovers of retro clothing will fall head over heels for this brand, which is a tribute to all things vintage and designed for curvy girls. In the past, a lot of rockabilly and pin-up style clothing was only catered to smaller girls. This is ridiculous since pin-up was designed to celebrate voluptuous women in the first place. They offer sizes XS-4X and were the first fashion brand in 2014 to sign the Heroes Pledge for Advertisers, meaning they promised not to enhance or change the qualities of any photographed models.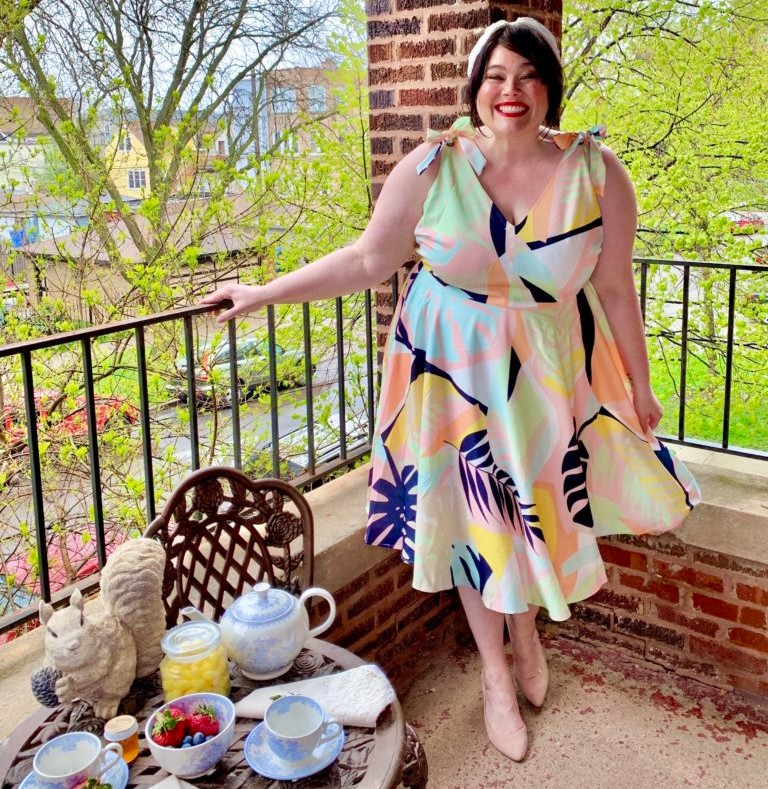 6. Bluestockings Boutique
As a bigger girl, it can be tough to find the correct size in lingerie. The process of shopping for underthings can also be an intimidating process for curvier babes. However, Bluestockings Boutique went out on a mission to provide luxurious, comfortable lingerie for those who don't vibe with gender preferences and conventional gender. They're also inclusive with sizing, offering XS to 4X. Their slogan is #underthingsforeveryone, which we love.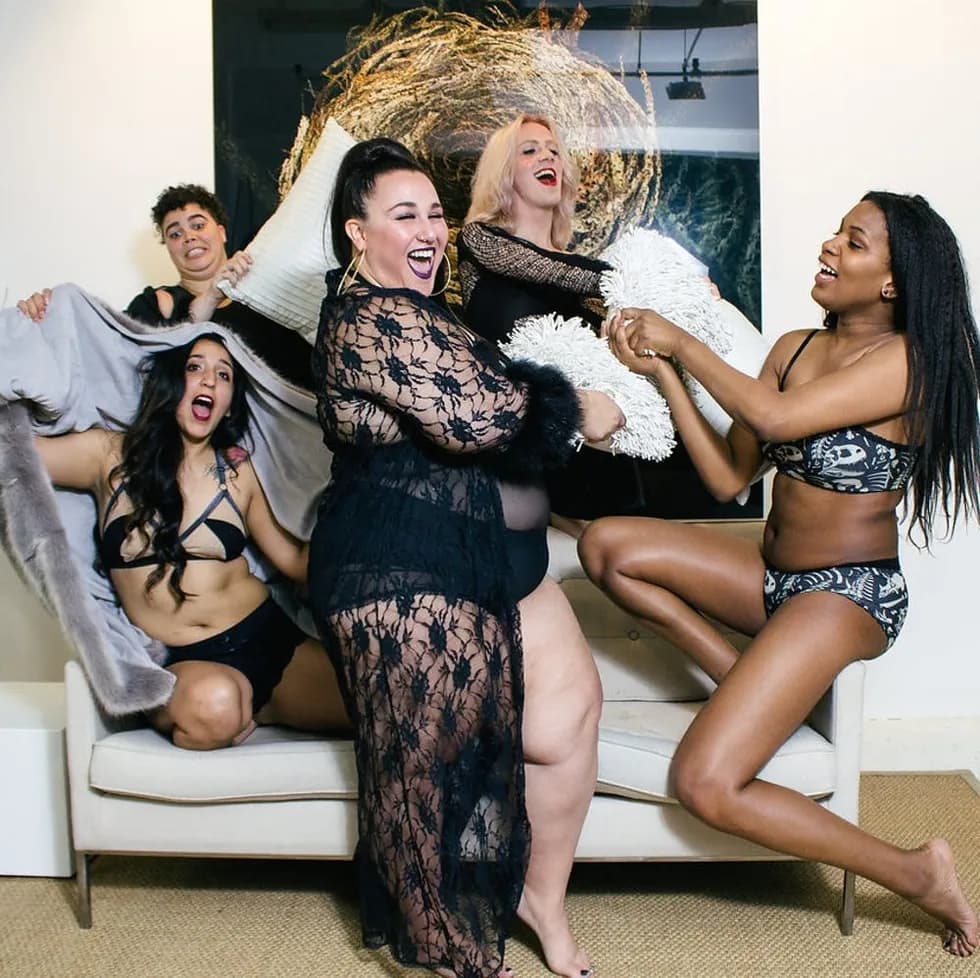 7. Simply Be
Simply Be is an inclusive fashion brand launched by Amber Rose with a focus on inclusivity. It's no surprise, given that she's a pioneer of inclusivity all over the world. With a massive range of collections in sizes 8-28, she's busting the stigma that only a certain type of clothing is available for women of different bodies, and shoes are also available in a range of width fittings. Plus, their designer collaborations are absolutely divine.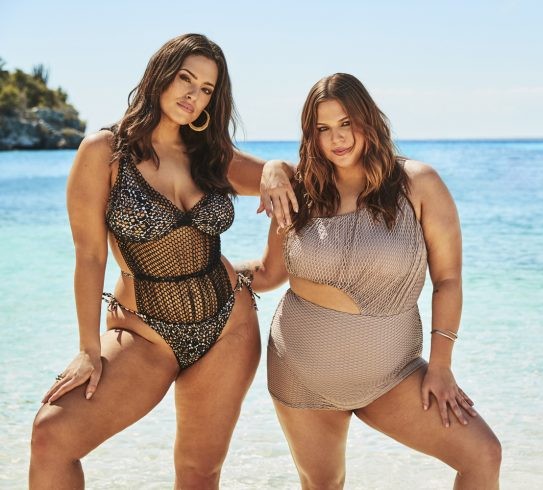 8. Universal Fit
We're obsessed with Universal Standard, which is fully focused on inclusive sizing with clothes made from exclusive materials. With 00 through 40 sizes available, they're one of the most diverse brands out there, normalizing a "medium" as a size 18. They also offer a program known as Fit Liberty, which allows customers to buy from their current size. If that size changes, they'll ship customers the same garment in their new size. The goal of this program is to lower body anxiety and help us realize that changing sizes isn't a scary thing.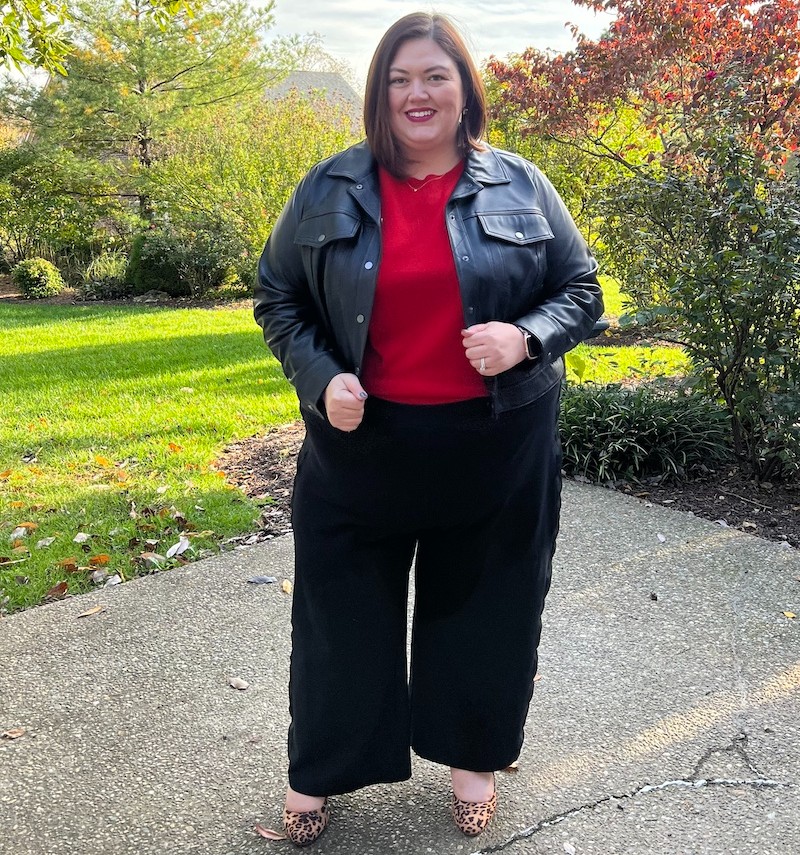 9. Thinx
Although they're technically not a fashion brand, they do offer garments for women of all kinds to feel comfortable in. There has been so much stigma surrounding menstrual products and Thinx has helped break down those barriers with their period panties offered in a variety of colors and sizes. Using language like "people with periods" as their slogan reads, they've helped change the conversation to include trans and non-binary people.