Adorable trio of black spotted horse, pony and dog look like siblings
This is a fascinating trio consisting of a horse, pony and dog that enchant with their beauty and unique identical appearance.
They are different in type and size, but again they look the same.
They are members of the Greetje Arends-Hakvoort family and despite the differences they have between them, they love to hang out together.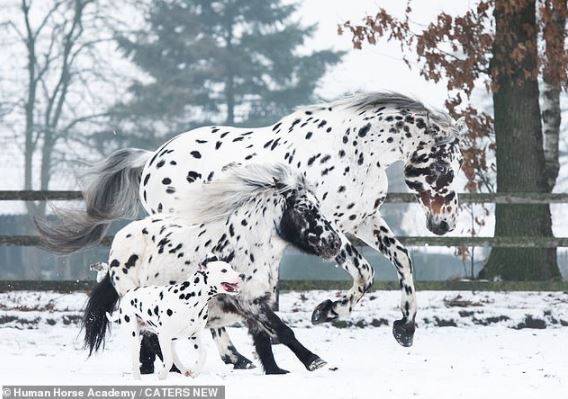 Greetje trains horses and has a stallion Appaloos, a Shetland pony and a Dalmatian dog in his group. They all look the same, which is amazing.
You can often see three animals hanging out and playing together.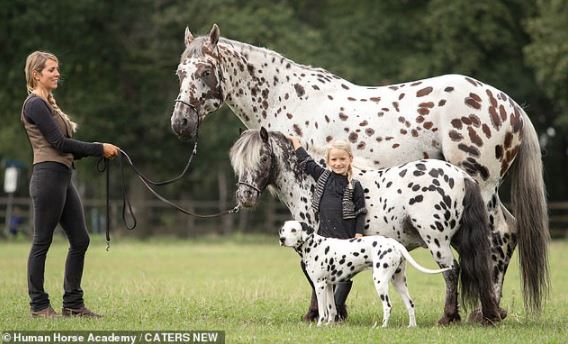 This trainer likes to take her daughter Jolie (7) to go for a walk with the animal company together. Jolie loves to ride this pony.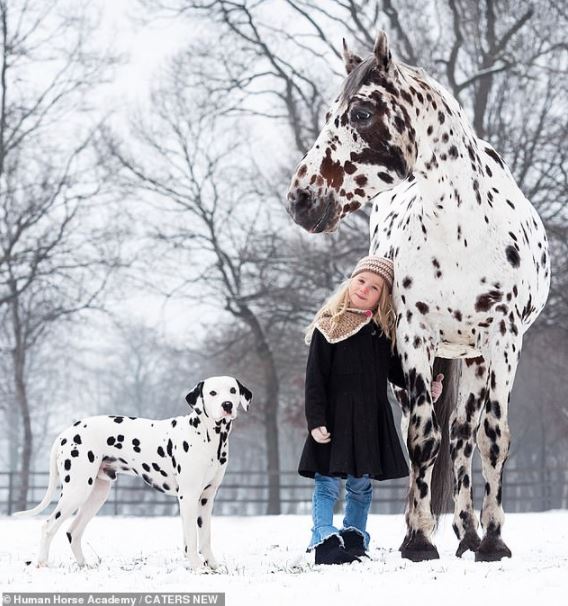 The Nevada stallion is 10 years old, the Nepoleon pony is 6, while Jack Sparrow is a Dalmatian who is only 2 years old.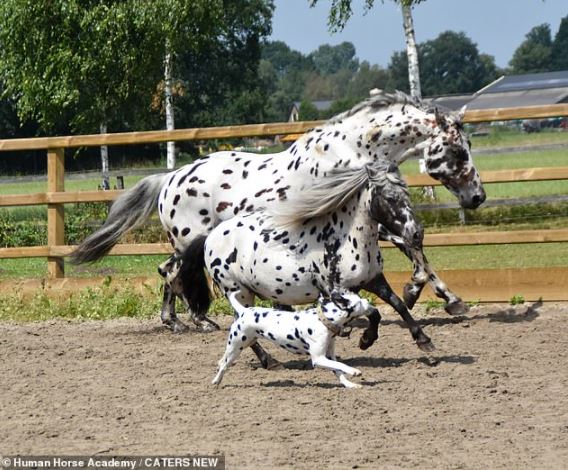 Their trainer stated that she has always had a desire to have a spotted Dalmatian dog and that she adores spotted horses, so it seems that her wishes have come true in an amazing and truly fascinating way.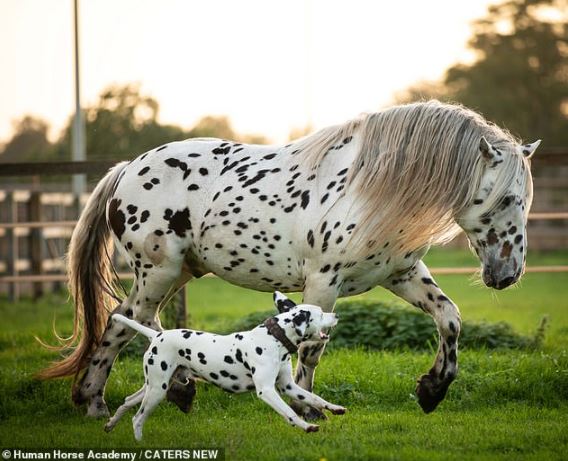 This trio brings a smile to everyone's face when they show up. People often identify them with the film 101 Dalmatians, so various memories from their younger days are awakened, says Greetje.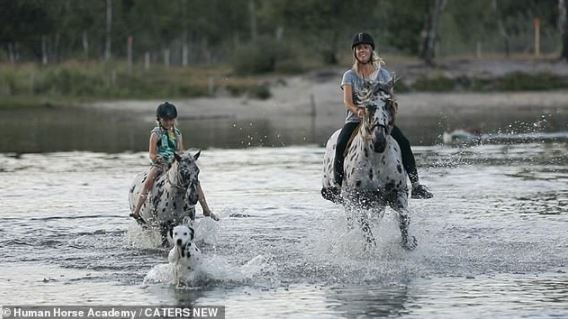 Jolie and Napoleon are the same age, have been friends and growing up together since birth, and are now inseparable friends.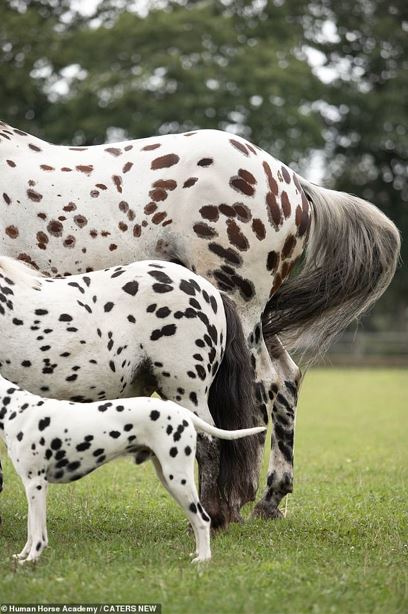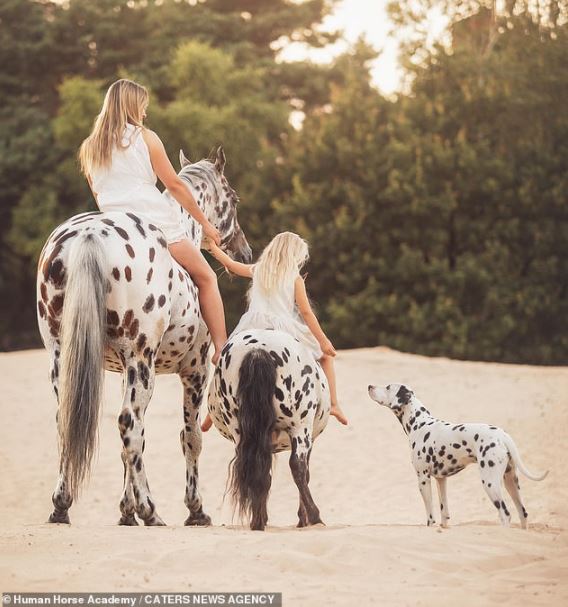 The trainer says that Jack has considered himself a horse since childhood and that is why he fits in very well with society. They cannot thrive without confidence and a sense of comfort. Because without that, they don't have self-confidence, and that's necessary. That's what Jack has.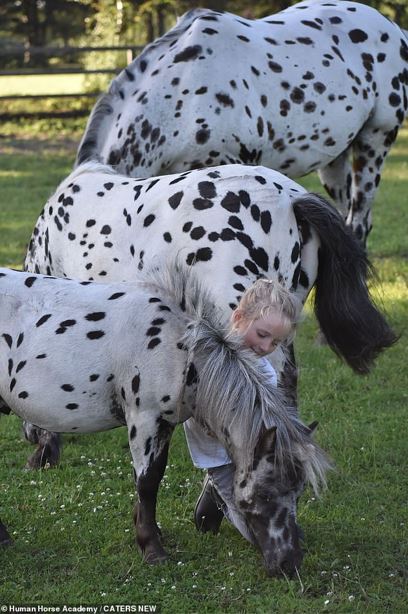 As Greetje says in this society there is a lot of love between different species. And there are more and more places because the family is expanding as well. She also says that in addition to these beautiful creatures we talk about all the time, she has three other horses to train because that is her passion.