12 Trends That Were Super Popular in the 2000s but Look Ridiculous Now
The 2000s. It was the time of pink glamor and flip phones, bold hairstyles, and extremely short miniskirts. When looking at the styles from those years, we want to either laugh or cry. However, those trends are quite nostalgic, and it's pleasant to remember them.
At votreART, we decided to reminisce about 12 bold fashion trends that drove people crazy in the 2000s.
Tiaras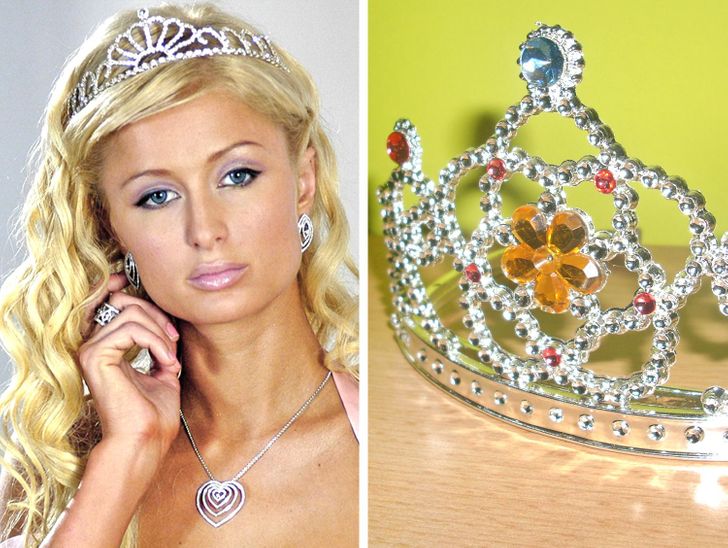 In the 2000s, every girl could easily become a princess. She just had to go into a store and buy a tiara decorated with crystals. This accessory helped her conquer any dance floor and every guy's heart.
Punk-rock chick eye shadow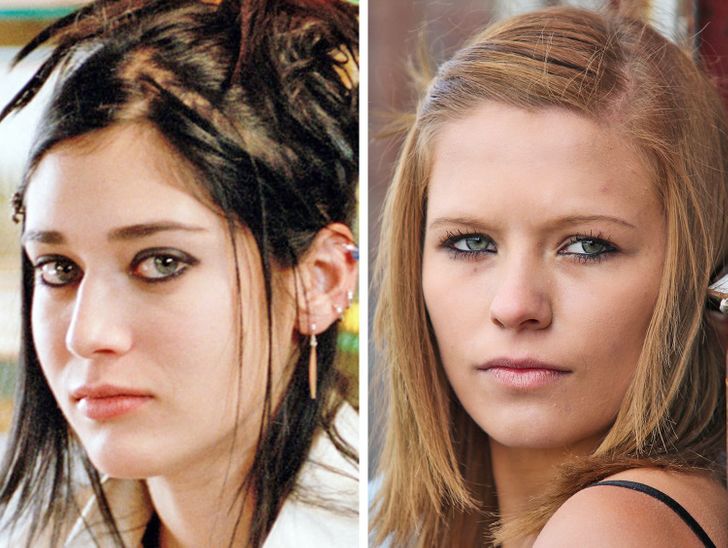 © Mean Girls / Paramount Pictures, © Depositphotos.com
It was really edgy back then to use a black pencil on the eyes, creating a rebellious image. Nowadays, girls can find a natural look edgy in their own way.
Multicolored hair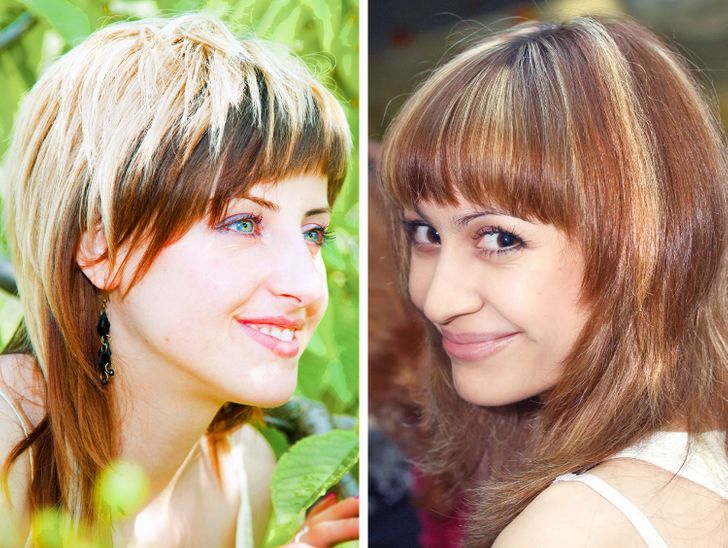 © Depositphotos.com, © Depositphotos.com
In the 2000s, hair color was extremely bizarre. Tiger-stripe foils were very popular.
Plastic jewelry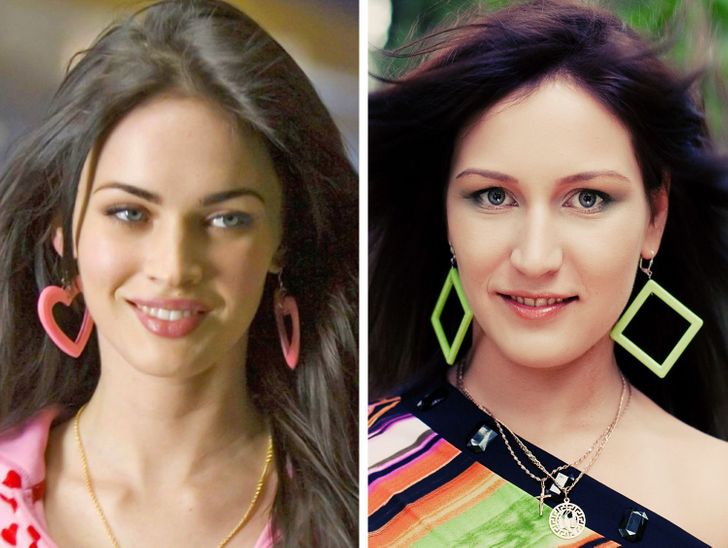 © Jennifer's Body / 20th Century Fox, © Depositphotos.com
At the beginning of this millennium, women wore big colorful earrings in the shape of rings, hearts, and other simple shapes. Plastic jewelry was especially popular as well as sparkly jewelry that imitated diamonds.
Underwear peeping out from under clothes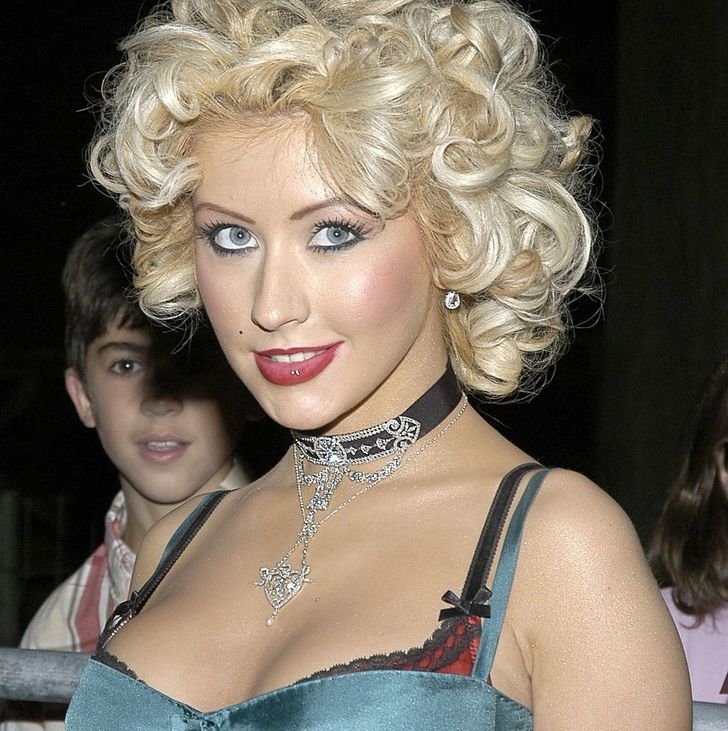 © EVERETT COLLECTION/EAST NEWS
Do you remember when it was fashionable to wear a G-string and a bra in a visible way? This was the sign of a rebellious spirit in those times. Gwen Stefani, Christina Aguilera, and Britney Spears were fans of this style.
Leggings combined with a miniskirt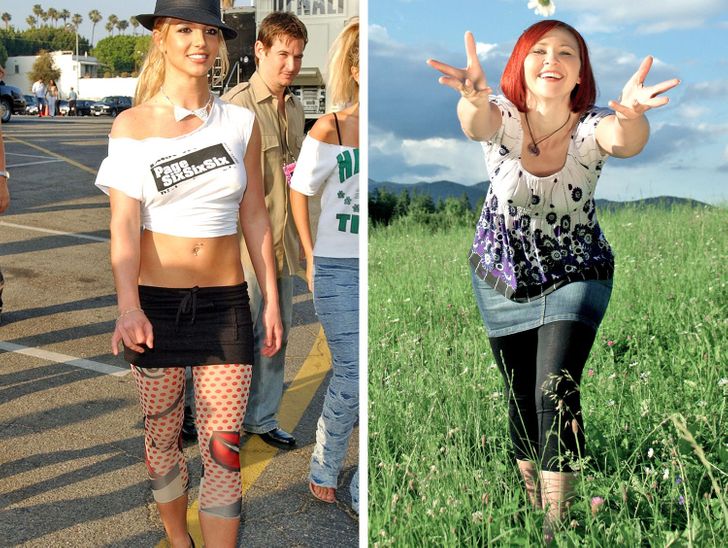 © Michael Caulfield Archive / WireImage / Getty Images, © Depositphotos.com
Girls loved to wear miniskirts and tunics with 3/4 leggings. This combination was loved by all — from celebrities to girls next door. Leggings are still part of our everyday wardrobe. However, nowadays girls prefer long leggings and don't put on a skirt on top.
Crimped hair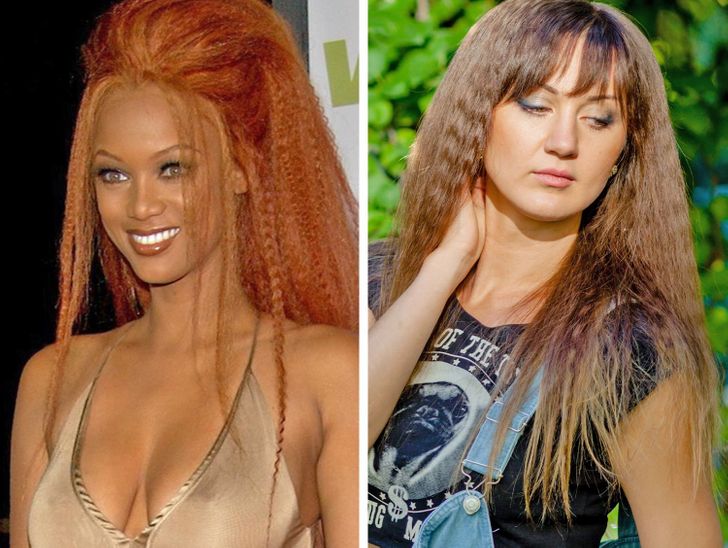 © East News, © Depositphotos.com
Many girls spent hours in front of the mirror to achieve this desired hairstyle. One of the most popular hairstyles of the 2000s was crimped hair. These curls took a really long time to create, especially if you were the happy owner of thick hair.
Tank tops over another shirt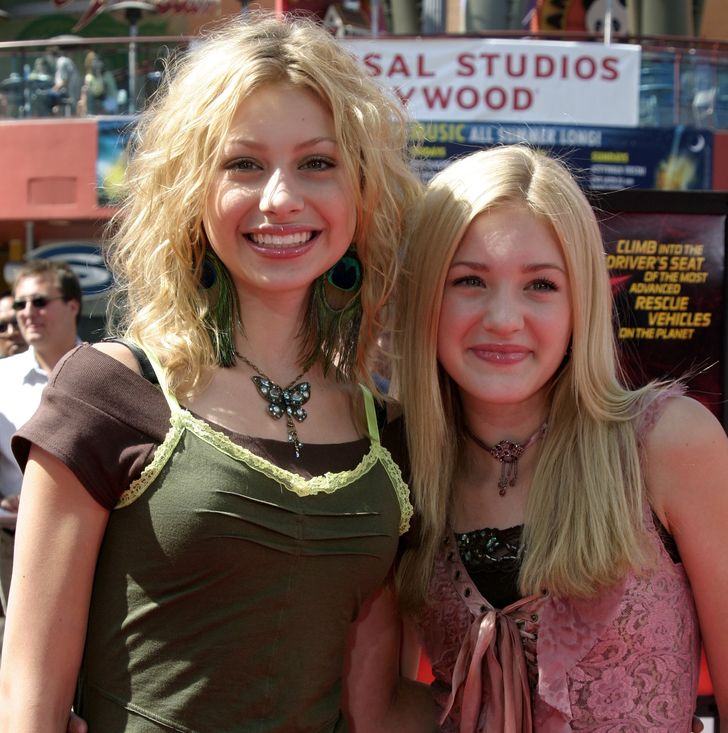 © Tinseltown / Shutterstock.com
If you owned a lace camisole in the 2000s, you were probably layering it over a t-shirt or another shirt. These days, the cami style is still around, though now girls opt for silk or satin pieces and don't wear them on top of other clothes.
Mood rings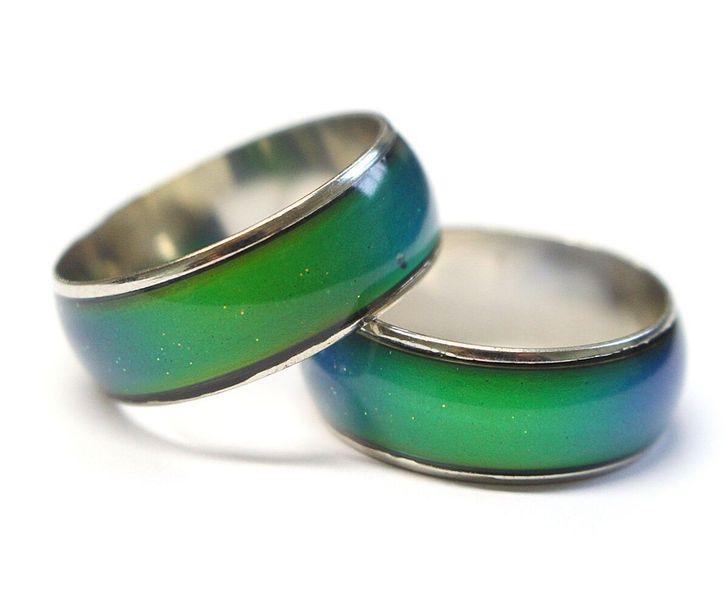 © Ebay.com
One more object from the 2000s is a ring that could change its color "depending on your mood." Many girls were ready to spend their last bit of allowance on this ring.
Vests as tops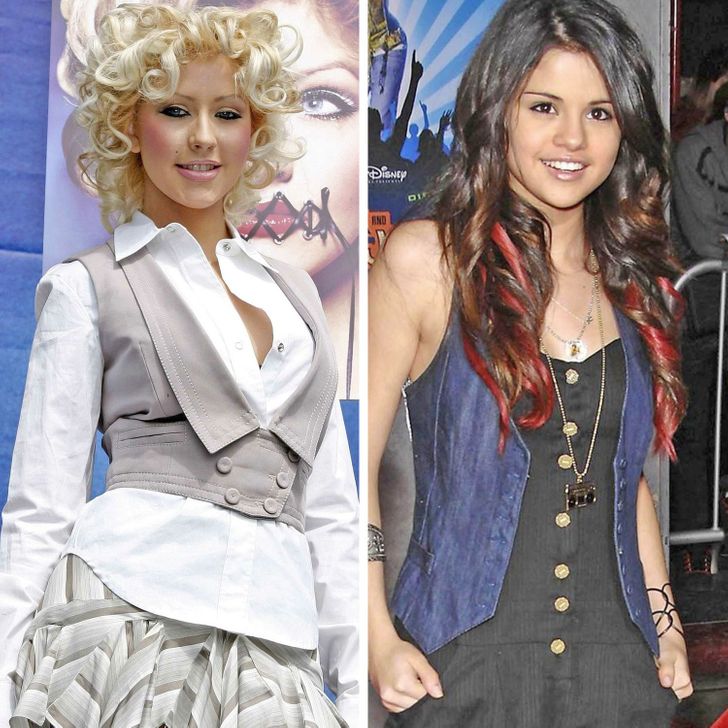 © EAST NEWS, © EVERETT COLLECTION/EAST NEWS
Cropped vests were extremely fashionable at the beginning of the 21st century. Fashionistas combined them with shirts and tops. From below, they were accompanied by a flirty folded skirt or bell bottoms.
Phones decorated with pendants and crystals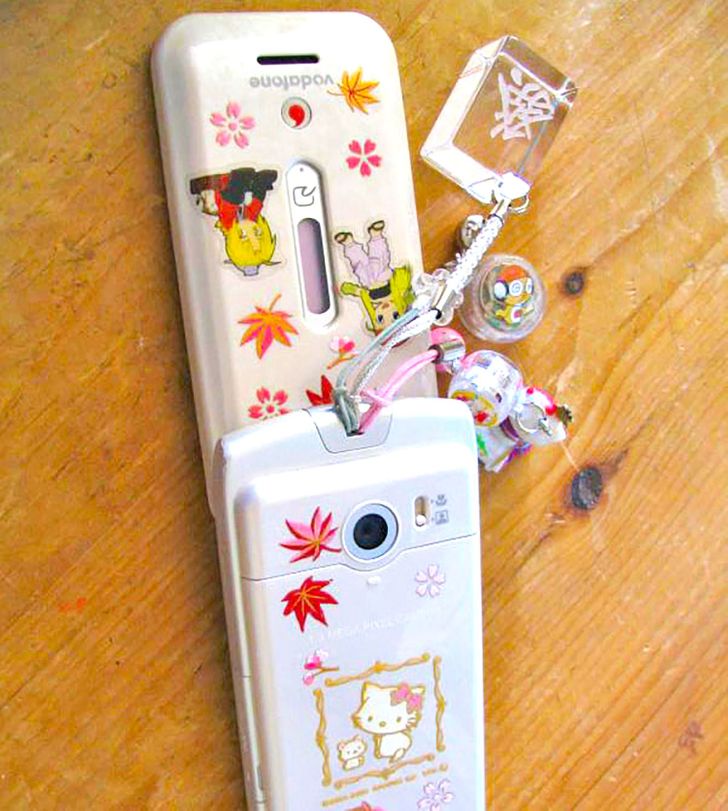 © Junglizt1210 / Wikimedia Commons
Nowadays, a smartphone doesn't need anything else except for protective film and a case. But everything was different 15 years ago. One of the main trends of the 2000s were flip phones and sliders decorated with different pendants, stickers, and crystals.
Layered haircut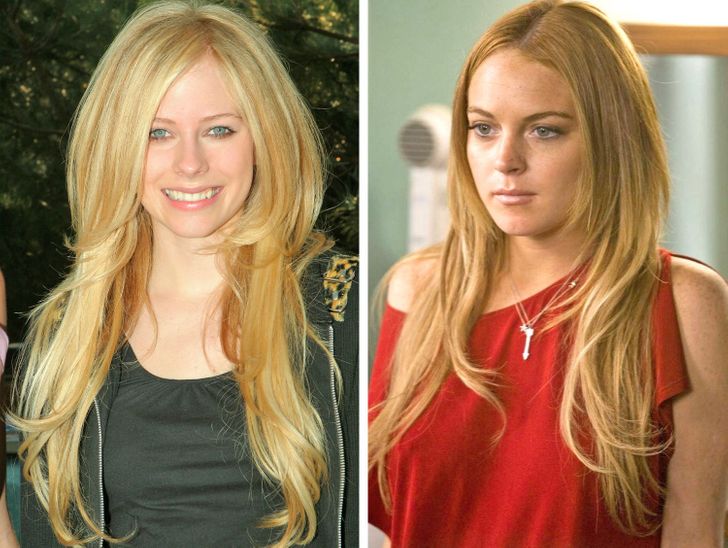 © Rebecca Sapp / WireImage / Getty Images, © Georgia Rule / Morgan Creek Entertainment
Layered haircuts were at the peak of their popularity in the 2000s. Moreover, the more layers the haircut had, the cooler it was.
What trends from the 2000s do you remember? Would you want to bring any of them back? Share your opinion in the comments below.
Preview photo credit Rebecca Sapp / WireImage / Getty Images