10 famous people who have abandoned themselves
Celebrities appear to be something out of this planet, flawlessly present on the big screen. But they have their own little vices that aren't necessarily healthy for the figure, just like us.
The 10 stars that votreART identified believe that enjoying life to the fullest rather than always dieting makes them feel wonderful about themselves.
Jennifer Love Hewitt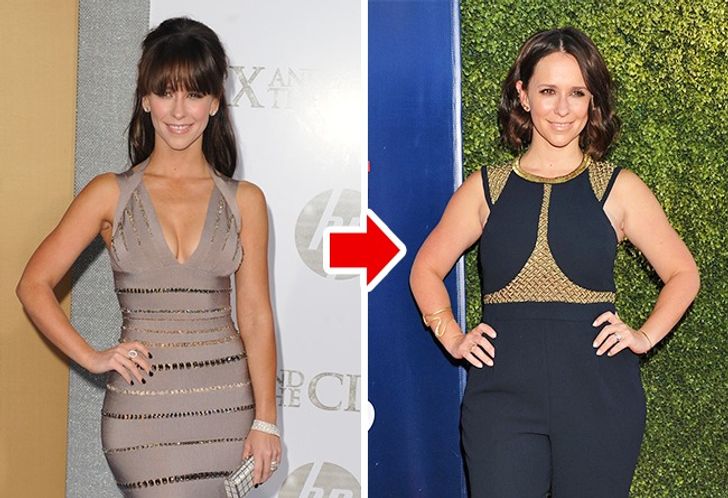 © Andrea Renault/Polaris/eastnews, © Gilbert Flores/Broadimage/eastnews
No more slim-fit dresses for this beauty. She became a mother of two and gained 20 pounds, yet this doesn't upset her a bit. Jennifer says she feels happier and more feminine now than ever, and she isn't going to lose weight at all.
Eva Longoria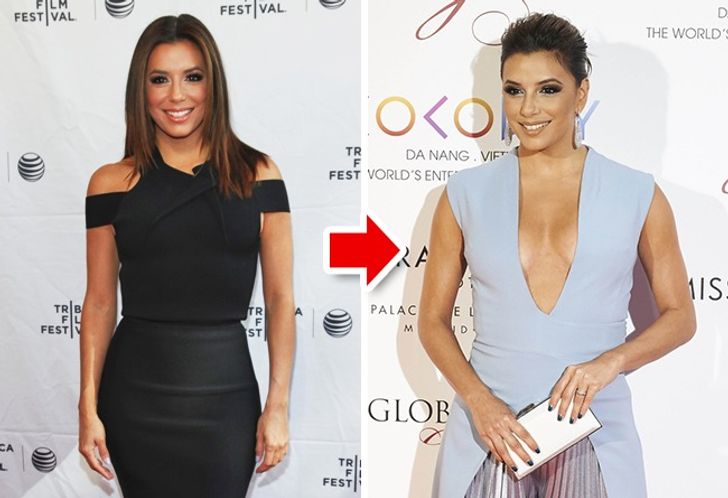 © Andy Kropa/Invision/AP/eastnews, © PPE/Thorton/eastnews
This pretty lady married for the third time in May 2016 and got so carried away during her honeymoon that she forgot everything about her figure. However, this doesn't seem to bother Eva or her husband – they are together all the time, kissing hotly to the joy of the paparazzi.
Kelly Clarkson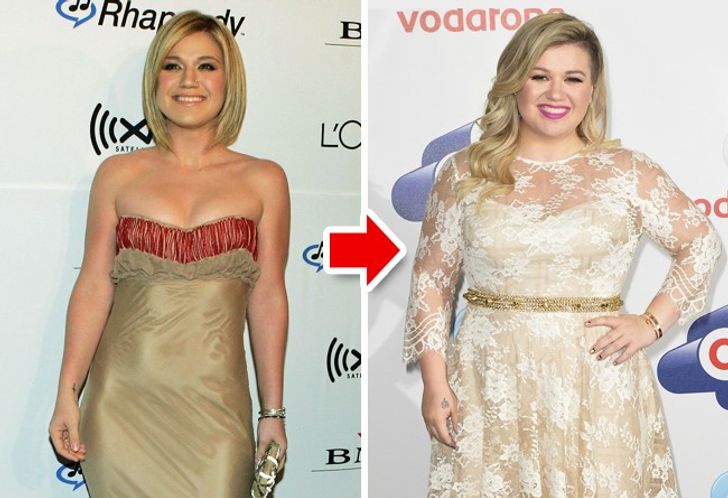 © AP Photo/Chris Carlson/eastnews, © Euan Cherry/Photoshot/eastnews
The singer has always been a bit on the plump side, but she kept her image with exercise and diets. When Kelly got married and became a mother of two, though, she just dropped the subject altogether. The way she puts it, the thing is just to feel confident and happy despite the criticism.
Russell Crowe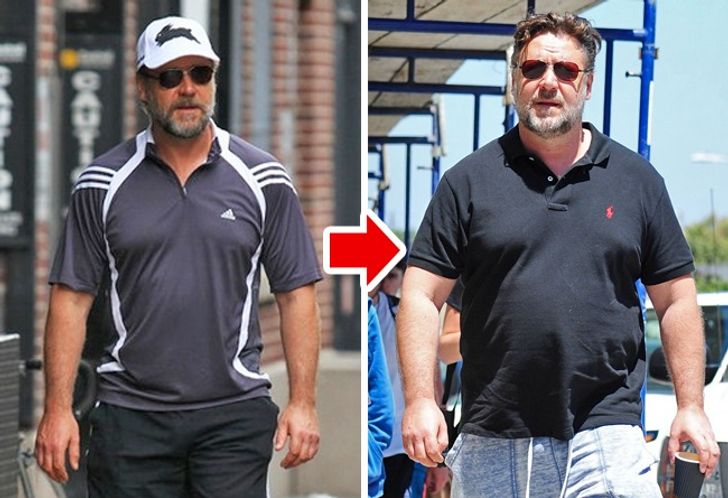 © eastnews, © Life/Broadimage/eastnews
It's hard to recognize the ripped gladiator in this big man now, but Russell is always ready to change for a role: he gained almost 50 lbs for The Nice Guys. It's been a year since the movie aired, yet the actor doesn't seem to bother himself much about his shape. He even says it's pretty pleasant to gain extra pounds.
Tyra Banks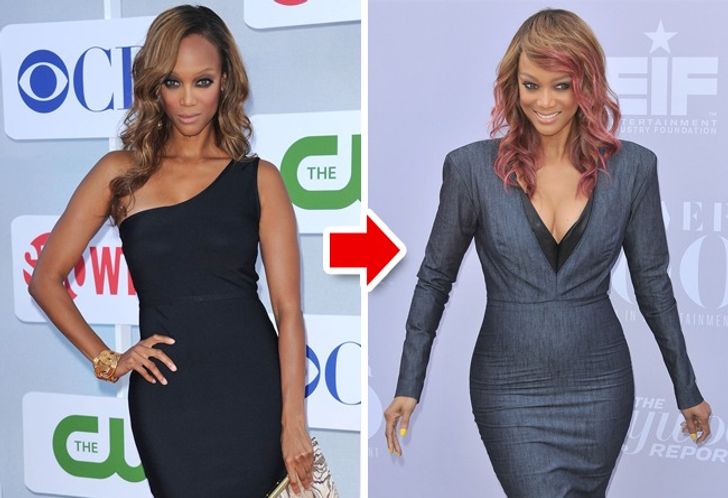 © eastnews, © Sthanlee B. Mirador/eastnews
The America's Next Top Model cult classic founder has always said she'd been considered too big for a model. Now she weighs 18 pounds more than in 2006 and couldn't care less about it, having her own business, raising a son, and still being a jewel of public events.
Kelly Osbourne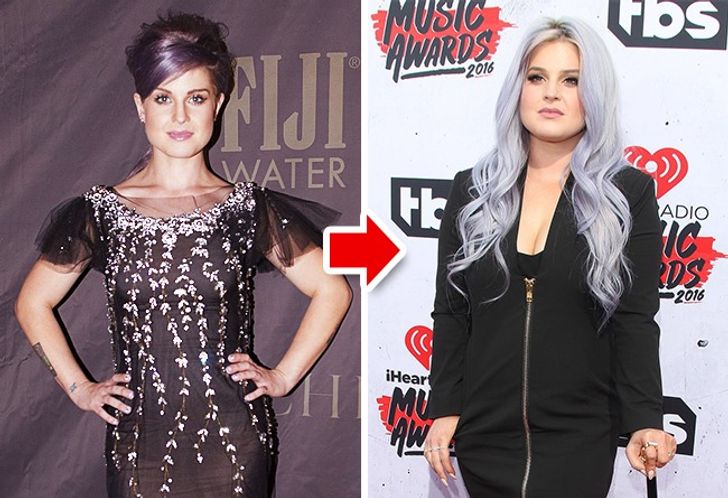 © Victoria Will/AP Images/eastnews, © Frederick Taylor/Broadimage/eastnews
Never a slim girl, Kelly shocked everyone in 2013 when she lost over 40 lbs to fit into flashy dresses. However, this didn't last long. She got tired of exhausting diets and is now happy she let herself go and live instead of just "look."
Vin Diesel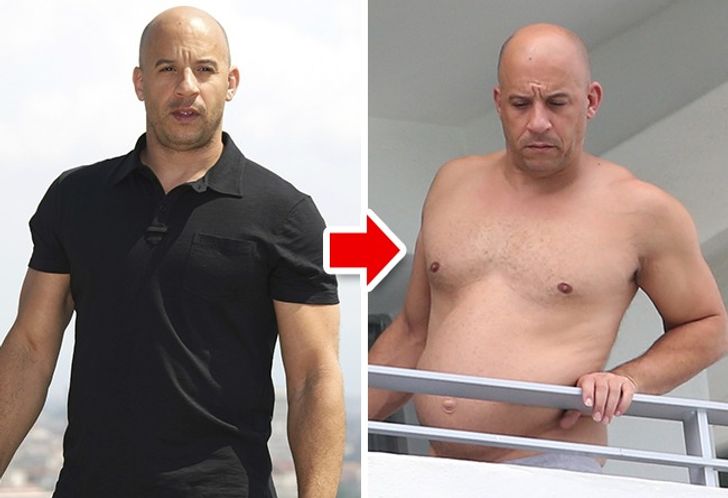 © AP Photo/Claude Paris/eastnews, © Brett Kaffee/Thibault Monnier/eastnews
The action movie star is ever powerful in his flicks, but in 2015 someone got a shot of him topless…and the steel abs were gone. Vin was perfectly calm about it, though, because he could easily get back to being fit anytime. And he proved it: in The Fate of the Furious he's impeccable as ever.
Kate Winslet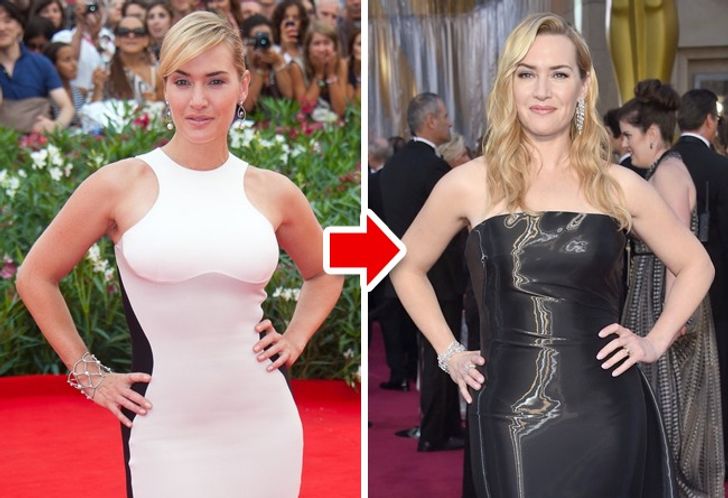 © Nicolas Genin/Abacapress.com/eastnews, © Richard Shotwell/Invision/AP/eastnews
Kate is what you'd call atypical for Hollywood: she's never strived for a perfect figure and even despises herself for having to lose weight for certain roles. The actress prefers to spend her free time with her three kids, not working out, and she's not ashamed of it.
Jennifer Lawrence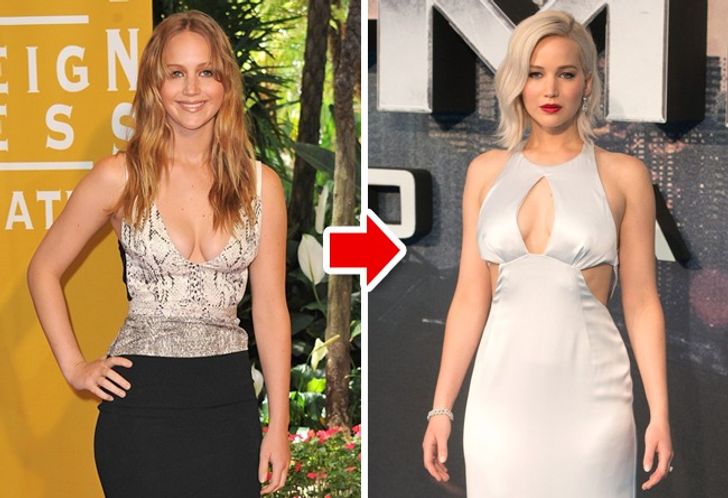 © Jordan Strauss/Invision/AP/eastnews, © eastnews
Jennifer has been ever sarcastic about diets and slimming. She loves to eat heartily and says so herself. Of course, that couldn't have remained unnoticed, and 5 years ago she was much thinner. But a few extra pounds made her even more voluptuous.
Adele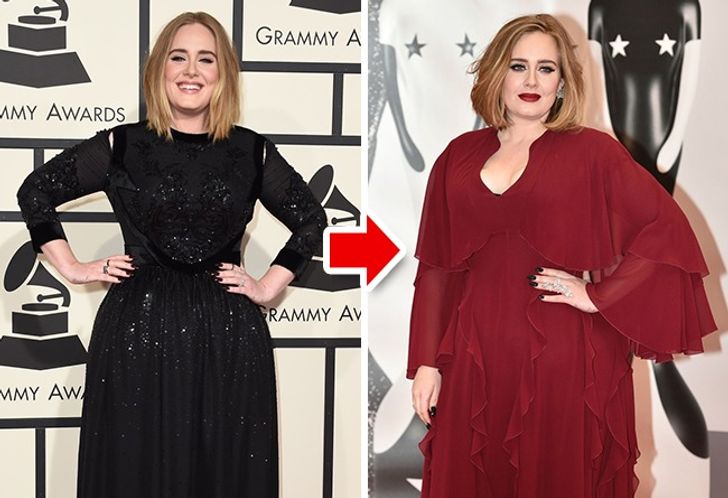 © AFP Photo/Valerie Macon/eastnews, © AFP/Niklas Halle'n
The British diva has often been criticized for being too curvy. Karl Lagerfeld, for one, said she's got a divine face but is "a little too fat." In 2015, Adele suddenly lost over 30 lbs; however, this didn't last long, and she got back to her usual shape, going even further by creating her own plus-size clothes brand.
Preview photo credit eastnews.ru
20 Hilarious Instagram Vs. Reality Collages By Thai Model Vienna Doll (New Pics)
25+ Mind-Bending Images Will Give You A Different Perspective Of The World
Mocking Celebrities By Dressing Up Like Them Has Made This Italian Guy An Instagram Rage
20 Young Hollywood Actors Who Are Not The Products Of Nepotism, As Pointed Out In This Online Group