10 Hilarious Images Of People Doing Weird Things With Statues!
Fun people know how to have fun anywhere and everywhere irrespective of anything and everything. Here are few people who somehow figured out a way to have fun with statues!
Playing cards
Playing cards is always a fun. they say company matters a lot. Be it humans or statues, how does it matter?
Oops at its best!
This is one of the biggest oops moment in the history of statue shoots. Her expressions are absolutely hilarious though.
2 Lovers Fixing It!
This is just a lover trying to mend things up with his lover. Absolutely amazing!
Link Please!
This one is straight out of a movie. We would love to watch this entire film. Can somebody share a link please?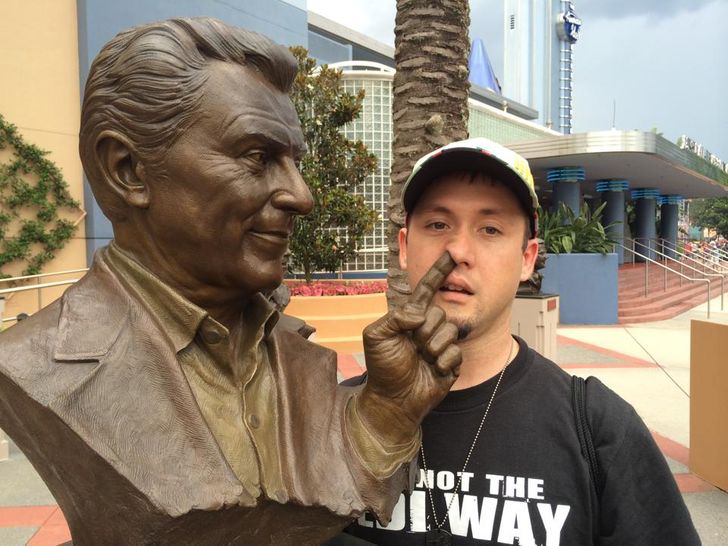 Creativity At Its Best!
Some people are really creative in life. This man is the perfect example of creativity. Love what he has done with these statues!
Hi-Five
When humans high five statues, what you get is the best image out there!
Warning Sign
Only if statues came with a warning sign, we could've saved a lot of lives out there!
Favorite!
This one is one of our favorite ones in the list. How many of you wanna be that statue right now/
Perfect Image
This woman has mastered the art of having fun with statues. This is such a perfect image!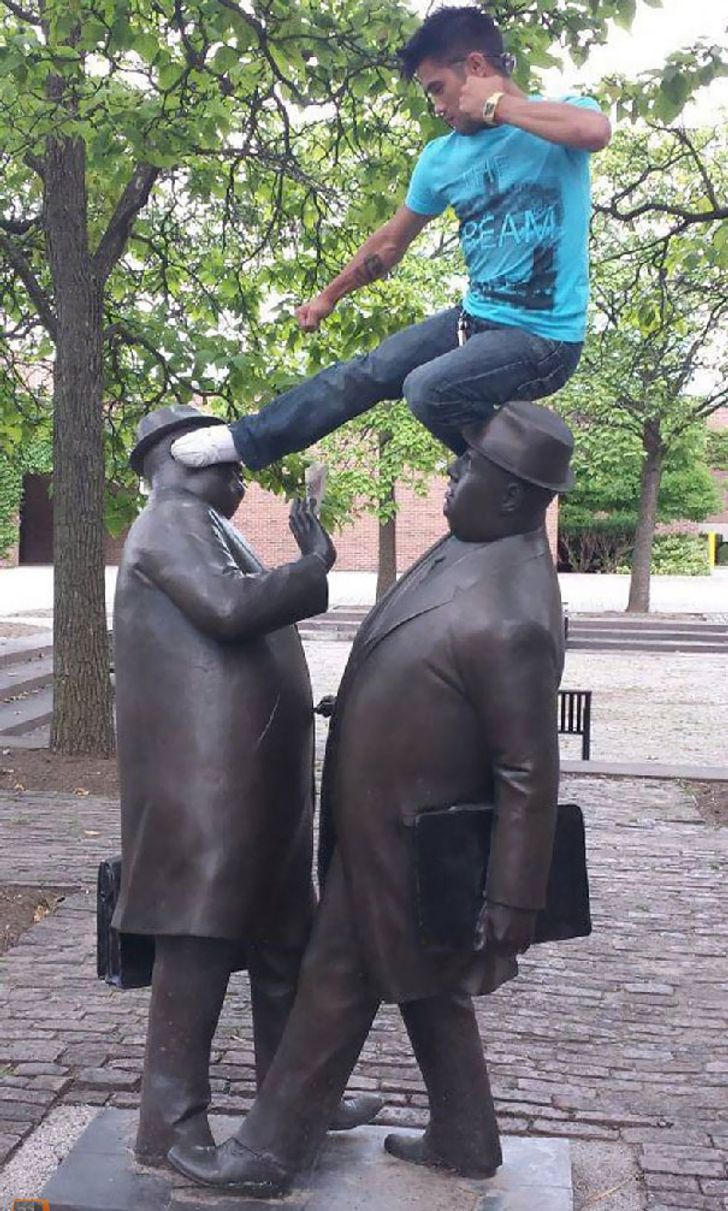 Statues are often seen as very serious, grand, and glorious, especially when depicting some war general or politician. That seriousness almost always obligates us to stand graciously and composed in front of every famous sculpture. How about changing that? How about having some fun and don't take them so seriously? To illustrate what we mean, we have collected this list of funny photos showing how creative people can be while having fun.