12 Celebs Who Just Welcomed New Babies, and We Are So Happy for Them
Hollywood seems to have witnessed a "Baby Boom" in the last couple of years, with multiple A-listers gracing our timelines with their pregnancy or birth announcements. And with the arrival of more celebrity offsprings this year, our "baby fever" is definitely not going away anytime soon.
A new addition to the family is always something to be thankful for, that's why we at votreART are celebrating with these famous personalities, who received their biggest blessing in 2022.
1. Ed Sheeran and Cherry Seaborn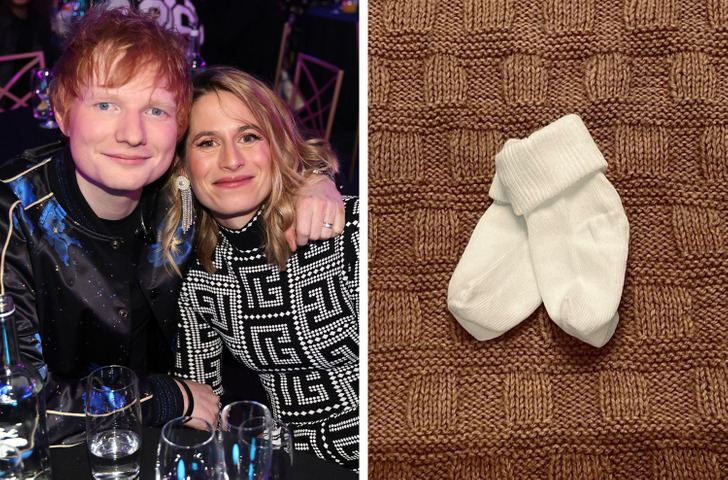 The Grammy award-winning singer is now a dad of two, after he and his wife welcomed their second daughter. Their big reveal last May came through a photo of white baby socks on top of a blanket. Sheeran previously shared on The Ellen DeGeneres Show that being a father gave him purpose, and it gave him something in life that he could consider more important than his job.
2. Chris Pratt and Katherine Schwarzenegger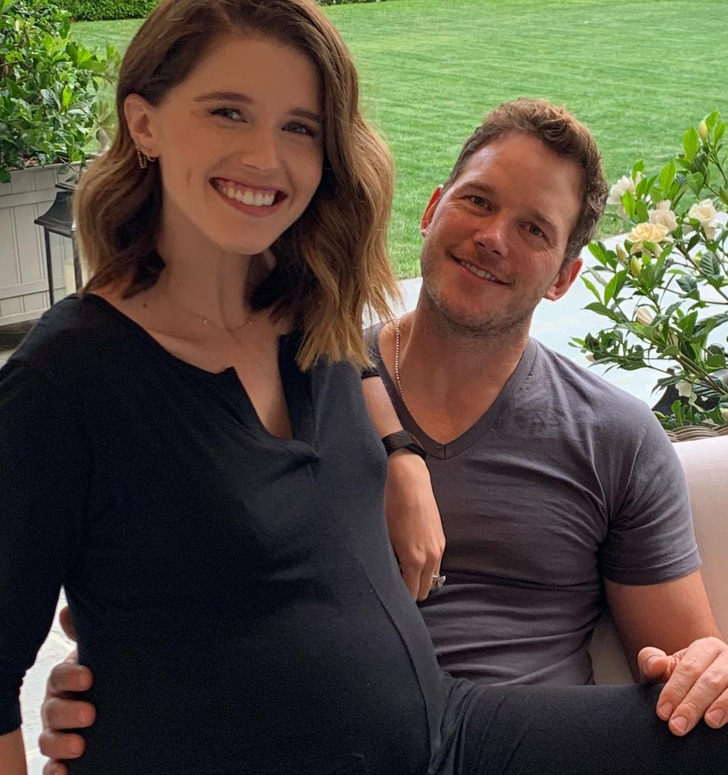 The Guardians of the Galaxy actor and the New York Times bestselling author are already parents to Lyla, who was born in August 2020. Pratt also shares a 9-year-old son with his ex-wife Anna Faris. But on May 21 of this year, Lyla became a big sister to Eloise Christina. Fans might not be able to catch a glimpse of little Eloise though, as both Pratt and Schwarzenegger are very cautious when it comes to showing their children's faces on social media.
3. Jason Statham and Rosie Huntington-Whiteley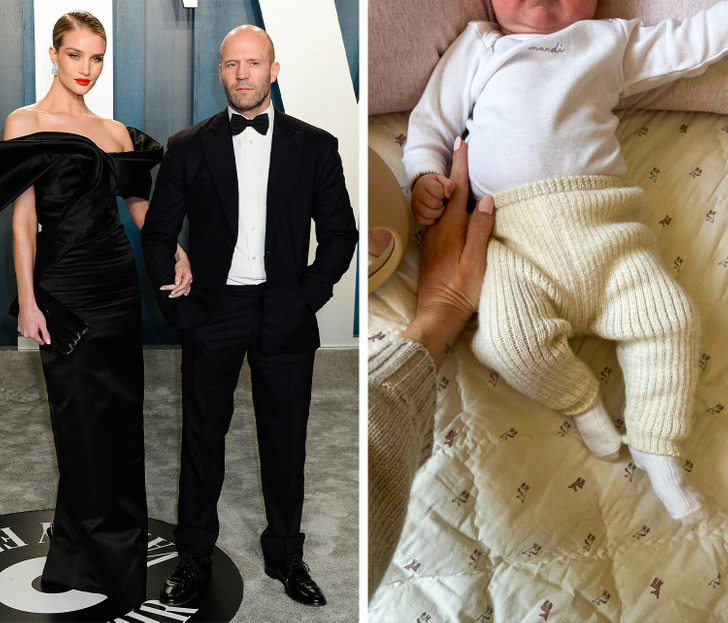 At 54 years old, the English actor became a dad to a baby girl, who was born in February 2022. His partner and fiancée, Rosie, shared teasers of their little bairn on Instagram. The 35-year-old model also said that she would love to have more children with Statham, and that their 20-year age gap is not an issue for her.
4. Aaron Paul and Lauren Parsekian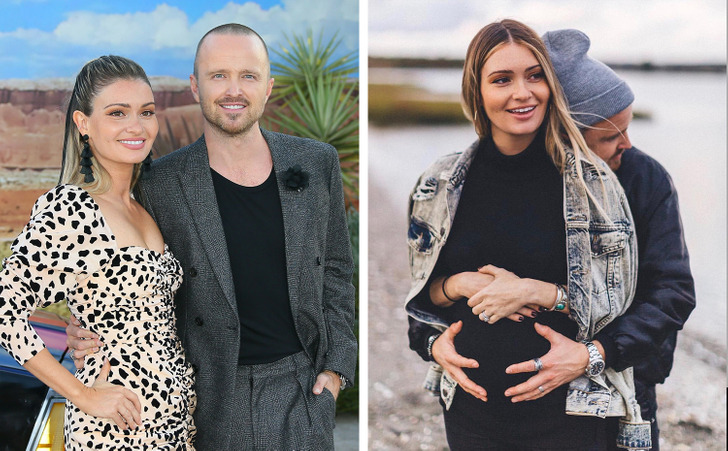 The Breaking Bad star and his wife now have a family of 4 as they welcomed their second child last March. Paul described their baby boy Ryden as a "gentle and knowing spirit." He said their 4-year-old daughter couldn't get enough of her new sibling, always wanting to squeeze him and treating him like her little doll.
Paul shared Ryden's first photos with the audience of The Tonight Show Starring Jimmy Fallon, while gushing over his son and calling him "the best." Breaking Bad fans will also be delighted to know that Paul asked his co-star (and best friend) Bryan Cranston to be his baby's godfather.
5. Darren Criss and Mia Swier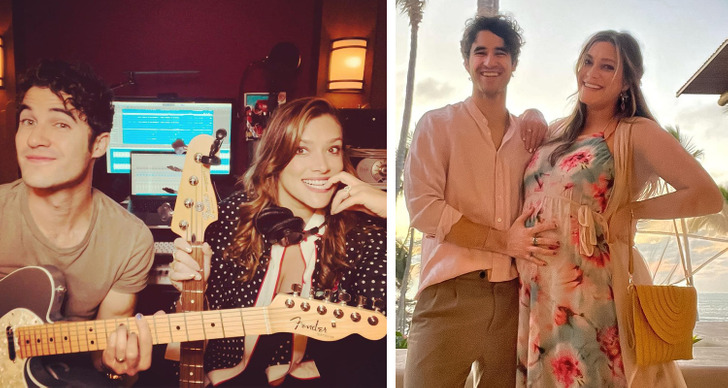 The couple made a cool pregnancy announcement in October 2021, where they captioned an Instagram post with "We've been making music for years… but this time we made a BEAT" — and then they played an audio of a wee heartbeat. They ended the post by saying that their ultimate collab (the baby) will drop in the Spring of 2022.
Fast forward to about 2 months later, their sweet "masterpiece" finally came out, and they called her Bluesy Belle. And based on their first family photo, the new parents are beaming with joy.
6. Rihanna and A$AP Rocky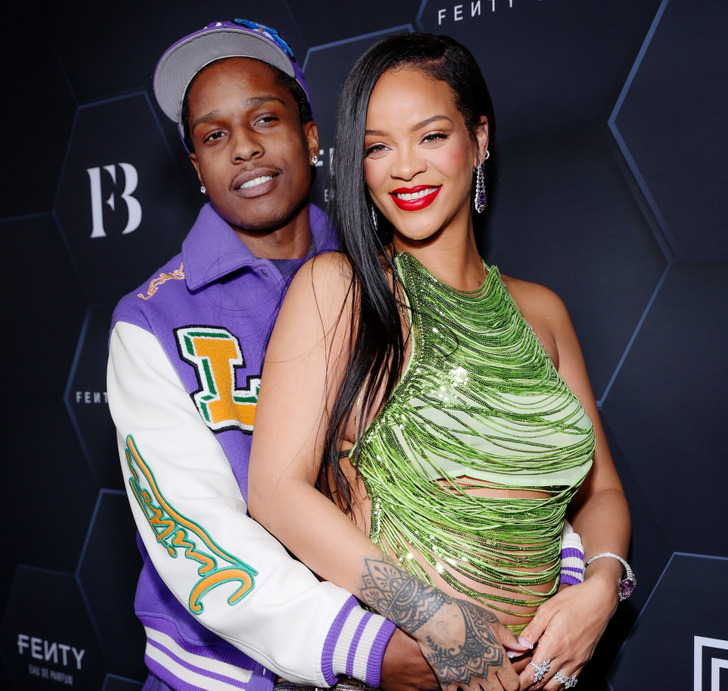 The singer, actress and businesswoman had a good run strutting in style all throughout her pregnancy. And in March this year, that fashionable baby bump finally manifested itself into a bouncing baby boy. According to a source close to the couple, meeting her son was an extremely special moment for Rihanna. The new mom reportedly loves sitting outside in the yard with her baby, and barely leaves his side.
7. Cristiano Ronaldo and Georgina Rodríguez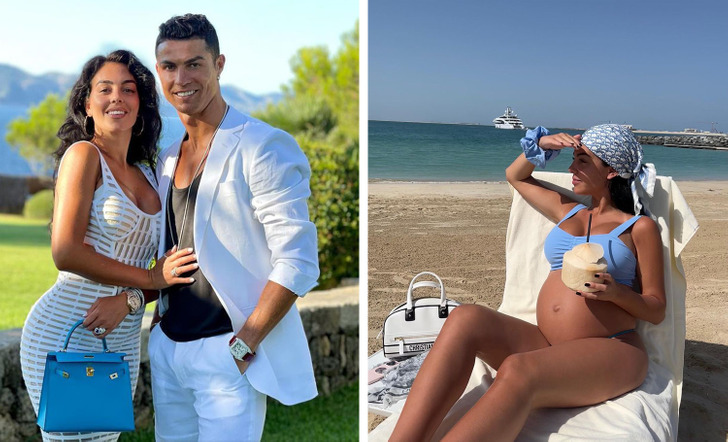 The football star already had 3 kids before sharing a fourth child with his current partner Georgina. And on October 2021, the celebrity couple revealed that the brood was about to get way bigger since they were expecting twins. Unfortunately, Ronaldo and Rodriguez announced a few months later that they lost one of the babies.
On April 21, three days after the sad news was posted, Ronaldo shared a family photo where he cradled their baby girl and captioned it "Home sweet home." He also thanked everyone who expressed their love, support and respect for their family.
8. Michael Cera and wife, Nadine
The Arrested Development alum is notorious for keeping his private life out of the spotlight. And the announcement of their new venture into parenthood may have been less than ideal, because it was actually Cera's co-star, Amy Schumer, who accidentally divulged it.
While speaking in an interview about her own child, Schumer made a comment saying, "Michael has a baby too." She followed it up by asking if that was public knowledge, and realized that she had just "outed his baby." Cera reportedly confirmed it when he said that they are indeed at the beginning part of it.
9. Michelle Branch and Patrick Carney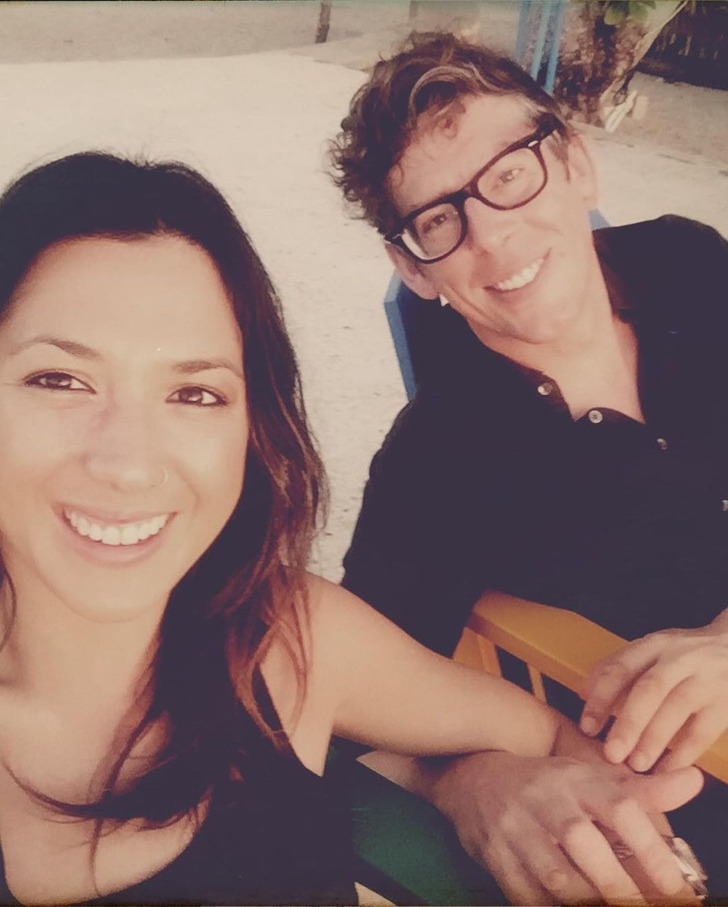 After suffering a miscarriage in 2020, the singer-songwriter and her husband finally welcomed their rainbow baby, Willie Jacquet Carney, in early February. The healthy baby girl was named after Patrick's grandmother and Michelle's mother.
Baby Willie joins her older sibling Rhys James, and her mom's 16-year-old daughter from a previous marriage.
10. Kylie Jenner and Travis Scott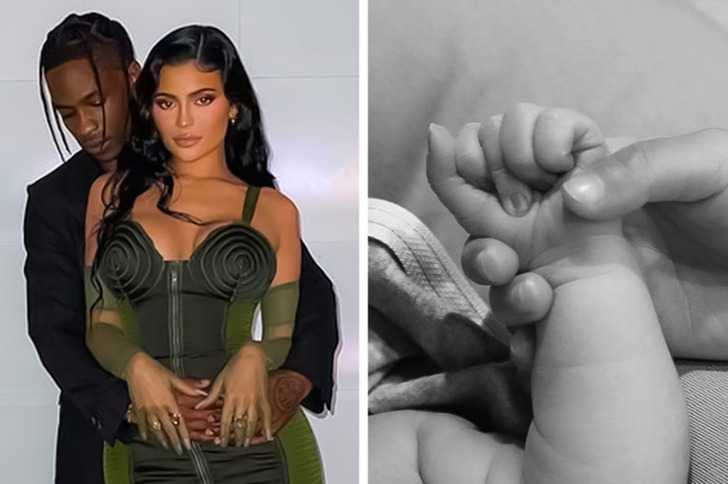 Leave it to the Kardashian-Jenners to make an impact by having baby number 2 on the perfect date of 2-22-2022. The good news was delivered via a black-and-white photo of the infant's hand on Instagram. According to Jenner's representative, the high-profile couple welcomed a boy, and Jenner is convinced that their first born Stormi will be the best big sister to him.
11. Jennifer Lawrence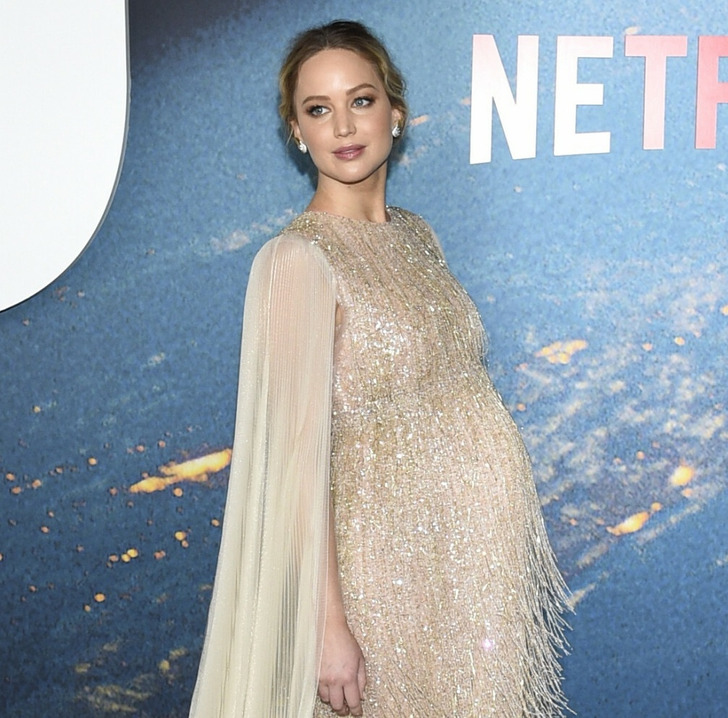 The Silver Linings Playbook actress will now be looking at the "Parenting Handbook", as she reportedly gave birth to her first child with husband Cooke Maroney early this year. The couple has not released any official statements about the date of birth or the gender of the baby. However, eagle-eyed paparazzi have spotted Lawrence and Maroney casually going for a walk last April with their little one in a stroller.
12. Ashley Graham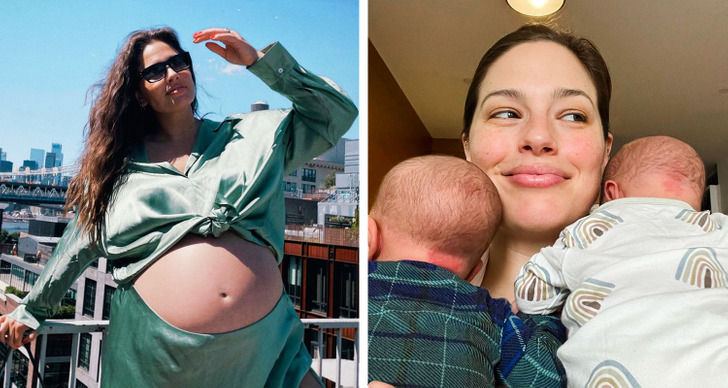 The model and TV presenter now has four men in her life — her husband Justin Ervin, her firstborn Isaac, and just recently, her twin boys Malachi and Roman who were born in early January. Graham gave her followers a peek into her motherhood journey by sharing a breastfeeding photo. She said her twin blessings also served as her greatest teachers and reminders that she can do difficult things.
Which famous couple do you wish would get pregnant or have more children? Do you have a favorite celebrity family that you enjoy following on social media?
Preview photo credit JMEnternational / Getty Images Entertainment / Getty Images, katherineschwarzenegger / Instagram