What 12 Celebrities Look Like With Professional and Self-Applied Makeup (We're Not Sure Which Is Best)
Many of us wish we had a whole staff of stylists and makeup experts to make us look as nice as our favorite celebrities when we see their pictures. However, some famous people choose to paint their own faces instead of constantly using such services.
At votreART, we like to highlight the different skills of celebrities, like the things that make them look more like us, so we decided to show you some stars who like to do their own makeup.
1. Lady Gaga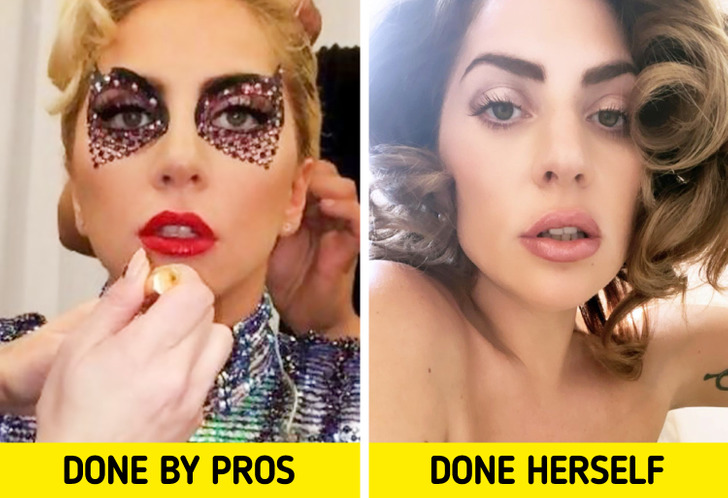 The winner of 12 Grammy Awards is very clear that the basis for good makeup is a proper skincare routine. Gaga confessed through her Instagram account that her trick is to use products that guarantee balance in her skin, so she usually applies things that she herself has developed through her brand, Haus Laboratories.
2. Ashley Tisdale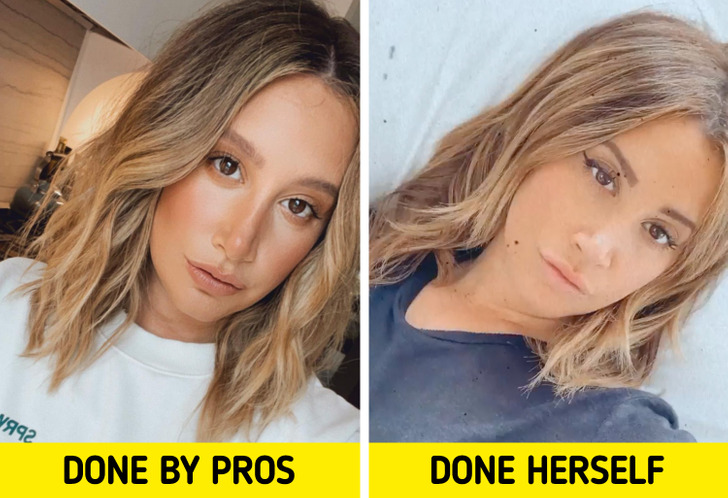 The High School Musical star revealed that in her daily routine, she prefers to use non-toxic products, especially when it comes to makeup. Ashley Tisdale even has a YouTube channel where she gives tips on different topics, such as fashion or cosmetics, including tutorials that you can follow at home.
3. Jessica Alba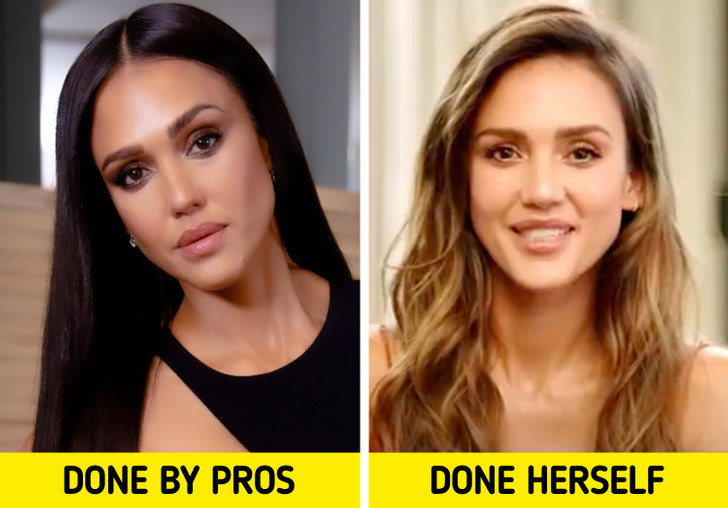 Although the American film and television actress sometimes enlists the help of specialists, she often prefers to do her own makeup and does it quite gently. Alba even founded her own company that sells beauty and personal care products for people of all ages.
4. Jessica Chastain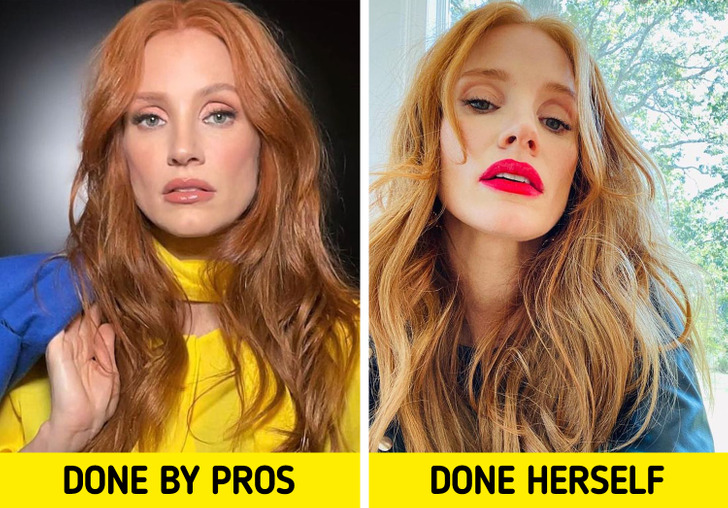 The actress and film producer usually has a team of specialists to do her makeup for important events, but sometimes she prefers to do it on her own. The star of The Help delighted her followers with makeup that highlighted her lips with a strong red hue, which surely many of us would like to try as well.
5. Mariah Carey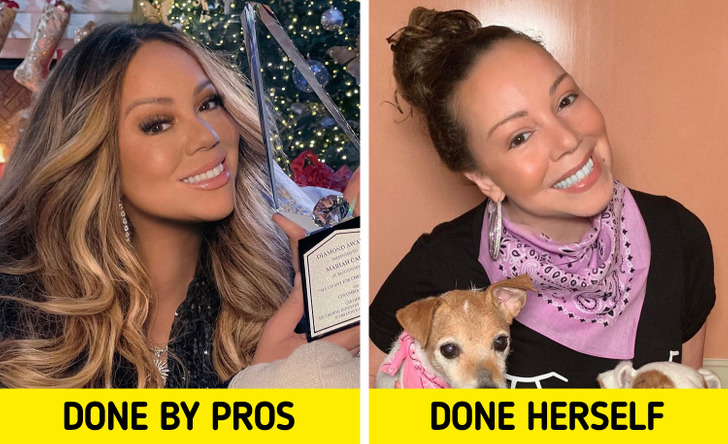 Mariah Carey has a special taste for everything related to beauty, so much so that she collaborated with a company that specializes in it. As for makeup, except for special occasions, the singer considers that many times, less is more. Proof of this can be seen in some of her posts on social networks, where we see her donning natural tones.
6. Kelly Ripa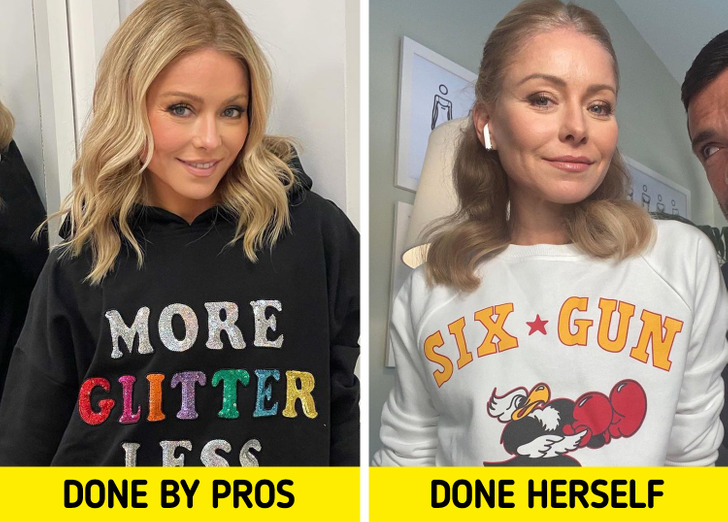 With a face like Kelly's, it's not hard to always look beautiful. The Emmy Award-winner admitted that one of her favorite products is a sunscreen with a slight tint, which leaves her skin slightly tanned, but not to the point of looking like a carrot, leaving you wondering if she's wearing foundation or not.
7. Kim Kardashian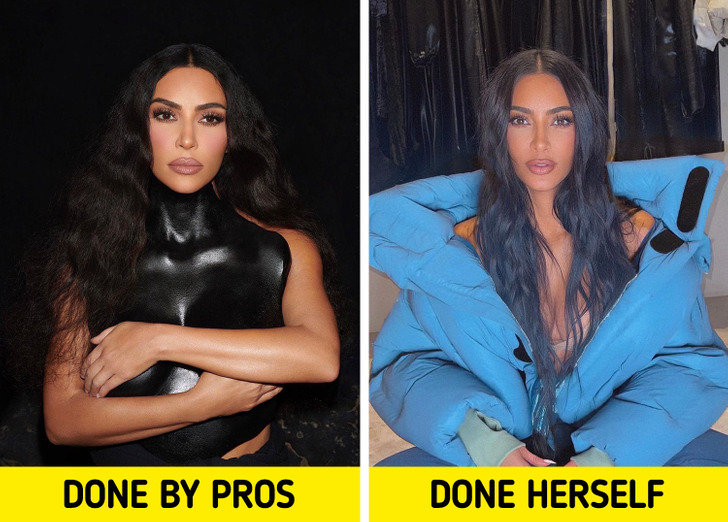 The last name, Kardashian, is connected to the world of fashion, beauty, and makeup, since all the women who carry it always look very well put together, as if they had a stylist on standby at all times. But that's not the case. In 2016, the multifaceted socialite, Kim Kardashian, uploaded a video to her YouTube channel in which she showed the step-by-step process of her makeup routine. She even commented that she likes to add a bit of shimmer to her foundation to give her face more luminosity.
8. Selena Gomez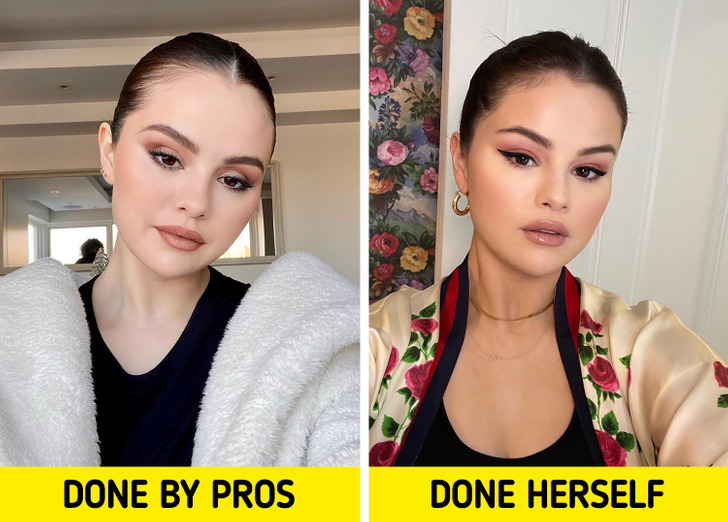 The American singer often does her own makeup instead of opting for specialists to assist her, even when she has an important gala. She even admitted that before starting, she likes to light some candles to create a special atmosphere.
9. Rosie Huntington-Whiteley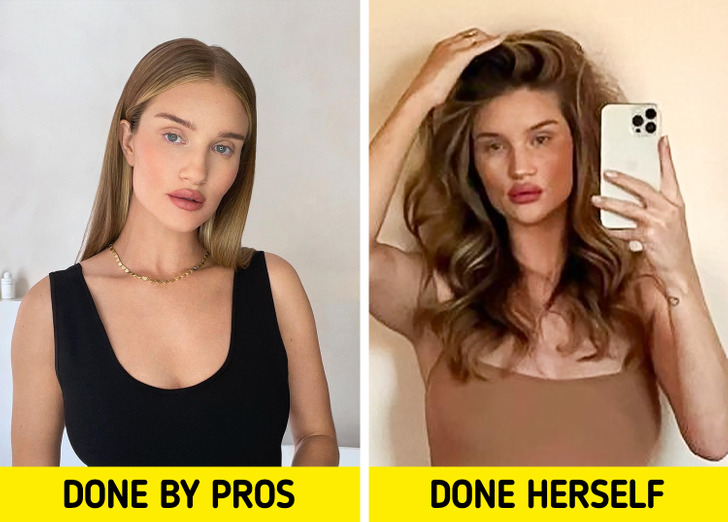 It's common for Huntington-Whiteley to talk about the beauty routines she follows on her social media, also showing how she prepares for an outing on her own. The model admitted that one of her tricks before applying makeup is to apply lip balm to moisturize her lips.
10. Diane Kruger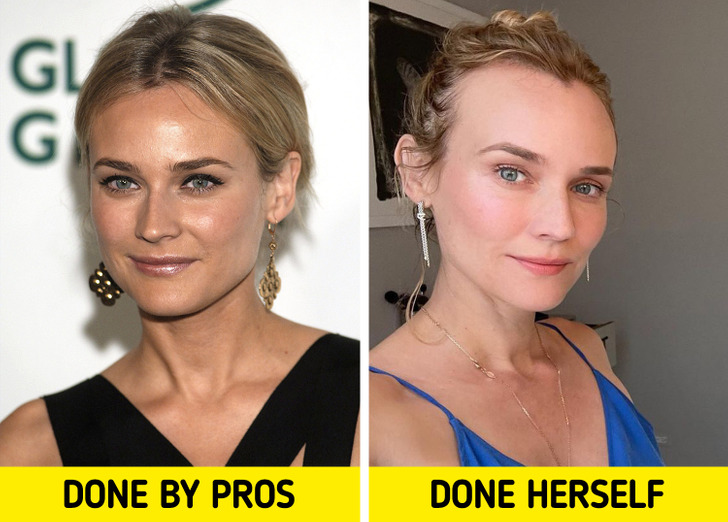 Diane Kruger really likes to do her own makeup for almost every outing, as she appreciates always looking like herself. "In the end, this makes me look much happier," she said. The German model and film and TV actress claims that she achieved this apprenticeship as part of her modeling career.
11. Zendaya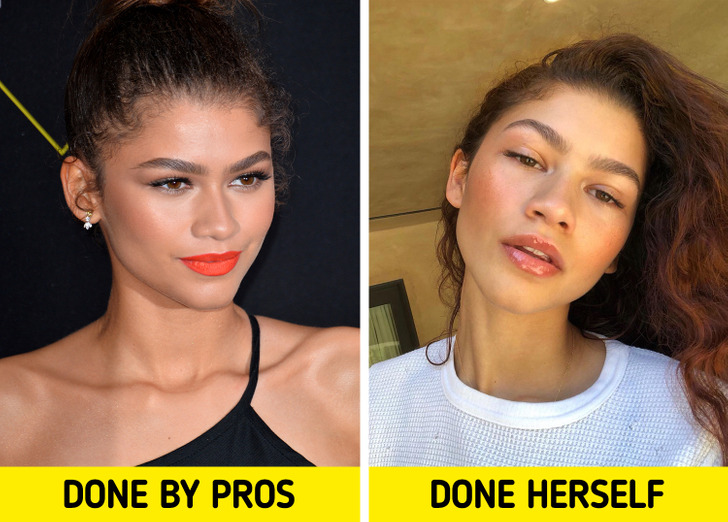 Zendaya is another actress who has revealed some of her beauty secrets, such as how important her routine is when it comes to keeping her skin hydrated, or the care she gives to her eyebrows. On this topic, she advises always getting them to look as natural as possible, starting by outlining them and then filling them in with color, leaving the part closest to the nose lighter.
12. Ariana Grande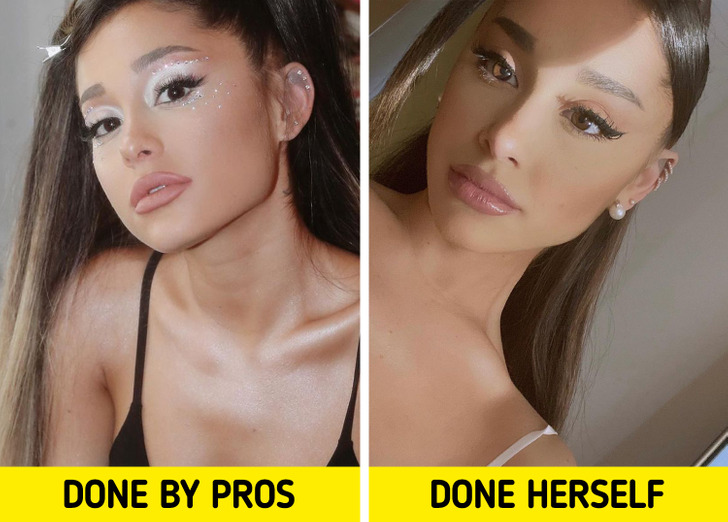 Although Ariana Grande usually works with her own team of stylists, she usually surprises her Instagram account followers by showing how she does her own makeup. The singer likes makeup so much that she even launched her own cosmetics brand.
If you have a special event, do you usually hire makeup artists or do you prefer to do the job yourself? Tell us some of the makeup tricks you use the most in the comments.
Preview photo credit selenagomez / Instagram, selenagomez / Instagram