15 Lesser-Known European Destinations to Visit to Beat the Crowds
Packed streets, long lines to enter all the "must-see" sites, and extortionate prices are unfortunately what accompany visits to touristy cities. However, many places in the world are just as beautiful, if not more so, as big names like Venice, London, and Paris. For instance, did you know that Portugal has its very own Venice called Aveiro where you can ride gondolas past colorfully tiled buildings?
With help from us at 5 Fun Facts, you can start planning your next vacation to somewhere that has a unique charm and atmosphere, far away from the tourist crowds.
1. Aveiro, Portugal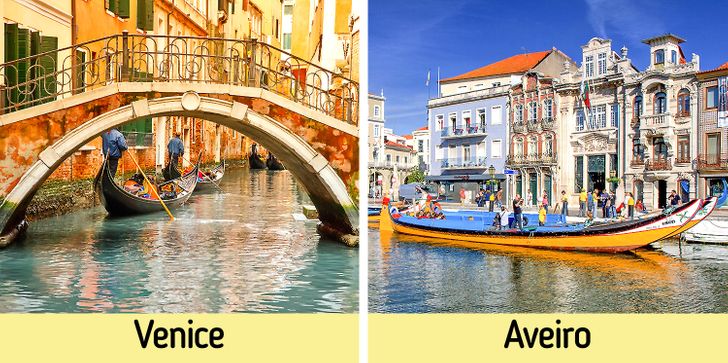 We all know about the beauty of Venice, but few people have heard of the Venice of Portugal, Aveiro. This stunning canal town is full of colorfully tiled houses that hold a special charm. It's also located on the coast, by an estuary, which gives it its network of river channels. Like Venice, you can ride on gondolas (or "moliceiros" in Portuguese) around the town, minus the crowds.
This makes Aveiro the perfect summer town for a European vacation, with beaches and lagoons to visit outside of the city center.
2. Pacentro, Italy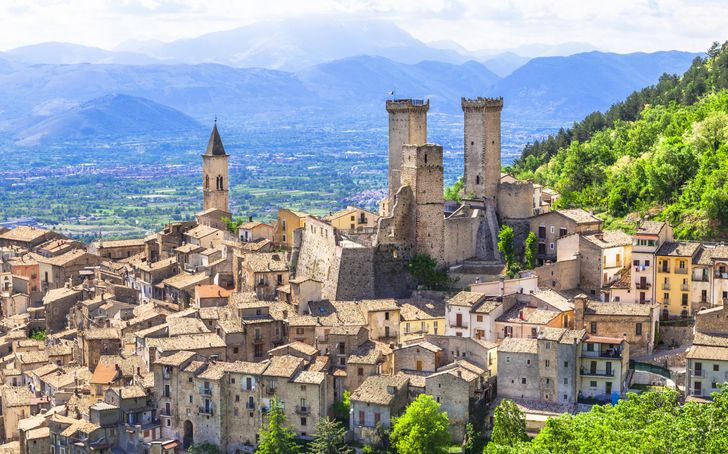 This village is perched on the Italian hilltops in the Abruzzo Region, and it is actually one of the best-preserved medieval towns of Italy. It has been nominated as one of the "Borghi più belli d'Italia" ("The most beautiful villages in Italy") and it's easy to understand why, with its winding streets and stone houses, full of character. It truly is a destination for an authentic experience of an Italian town.
3. Carcassonne, France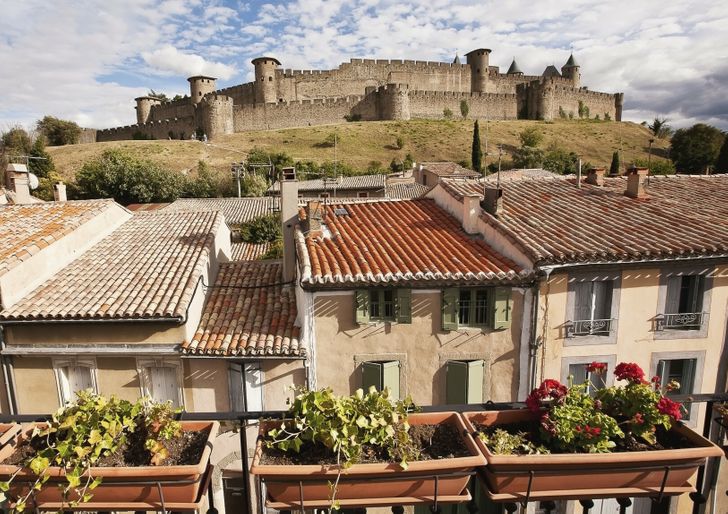 You'll find this gem located in the stunning region of Aude, Southern France. It is actually an old fort, meaning that the whole town is inside a medieval castle wall with a labyrinth of streets to discover. The town is surrounded by vineyards and, inside, you can find many charming restaurants and hidden corners to enjoy authentic French cuisine and drinks.
4. Durham, England
This historic university city is a great way to experience real England while skipping the crowds and high prices of London. Tucked away in the North-East part of the country, this city has it all, from castles to quaint tea houses. It is also where some of the Harry Potter films were shot, so it's not a place to miss if you're a fan.
5. Split, Croatia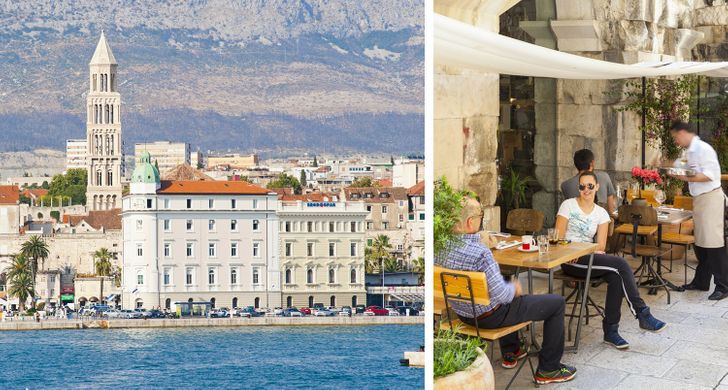 Being a seaside town, Split is a bustling city that somehow manages to escape hoards of tourists every year. It can be a perfect alternative to a packed Spanish coastal town, as you can enjoy your own space both in the city and on one of the many small beaches and bays surrounding it.
Enjoy an evening in the old town's People's Square at the heart of the city, full of places to eat.
6. Le Mont-Saint-Michel, France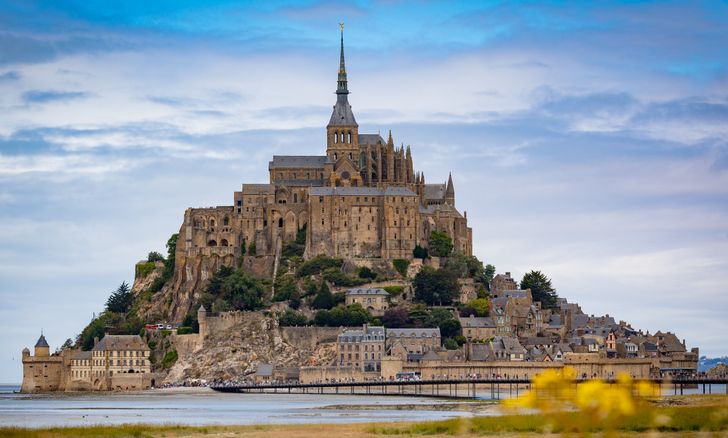 Here, you can live out a fairy-tale dream on this abbey island in Normandy, France. It's actually roughly 1.2 miles (2 km) from the shore, connected by a pedestrian and road bridge. This is one of France's best-kept secrets and a destination we should all know about with its steep streets and panoramic views from the top of the abbey.
7. Nisyros Island, Greece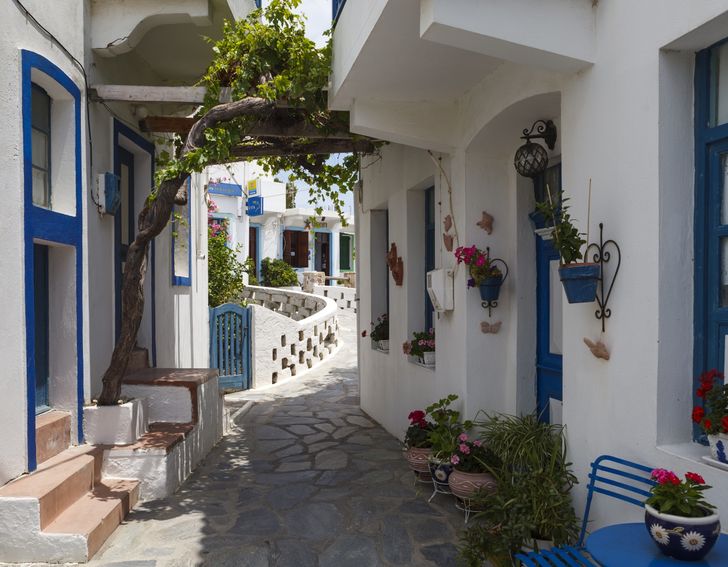 The problem with many of Greece's Islands is the crowds, so if you don't fancy the hoards of people and steep prices of Mykonos or Santorini, this lesser-known spot is for you. It has the charm of cobbled streets and white buildings with pristine coasts as well as bonuses, like natural thermal springs, to check out. It's quite a magnet for artists and is not to be missed if you're looking for a summer adventure.
8. Tallinn, Estonia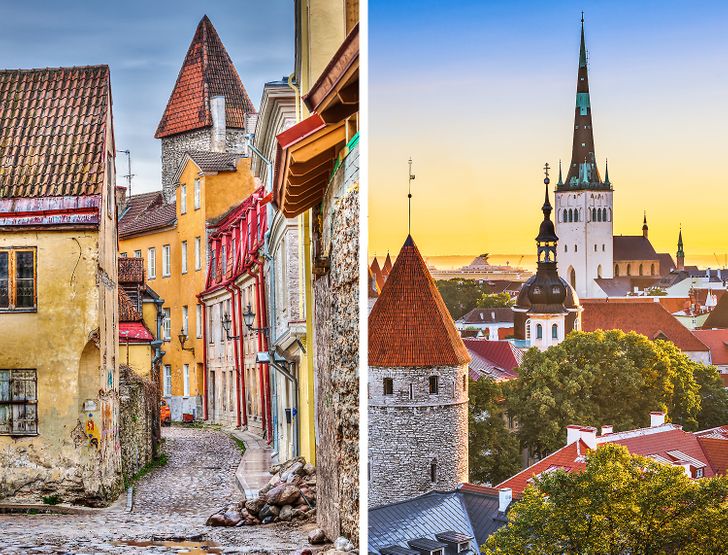 This Northern European capital often goes under the radar, despite its beauty and pure charm. However, this means you get to discover the city for yourself, from its historic center to its Baltic coast. The city is known for its unique street art tucked away in corners, created by the locals. From history to culture and food, Tallinn has everything you could want and more!
9. Sighișoara, Romania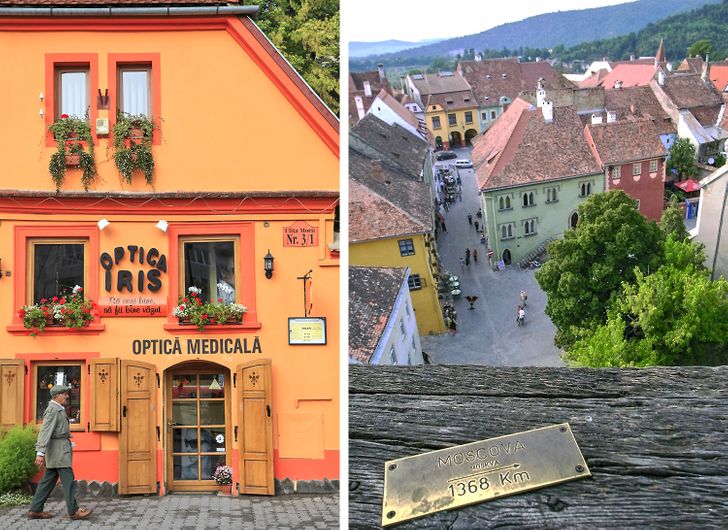 Located in the region of Transylvania, this city has the mystery and charm of another era. Brimming full of legends and folklore, every stone has a story to tell if you listen closely. As if this isn't enough, it's also a UNESCO World Heritage site for its incredibly well-preserved walled old town, with a history dating back through the centuries. It's also the birthplace of Vlad III (also known as Vlad the Impaler and Vlad Dracula).
10. Óbidos, Portugal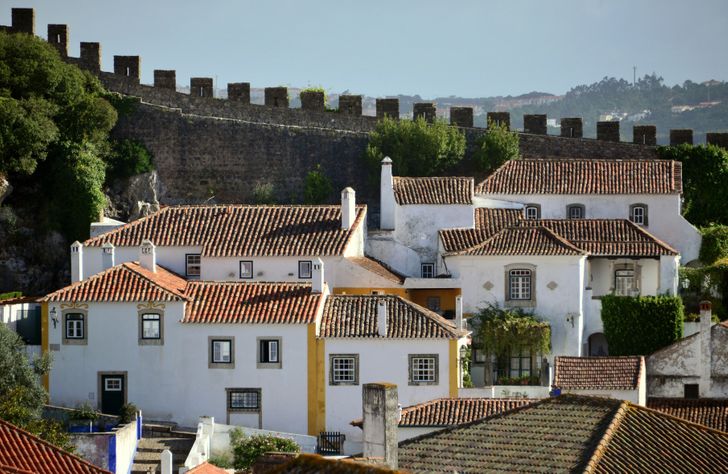 If you're looking for a quiet and authentic experience of Portuguese culture, then this could be the perfect destination for you. Located north of the capital city of Lisbon, this hilltop medieval town is the ideal rustic village. With a small population and houses that seem to be frozen in time, you can spend your days wandering the streets and popping into local art shops and cafes.
11. York, England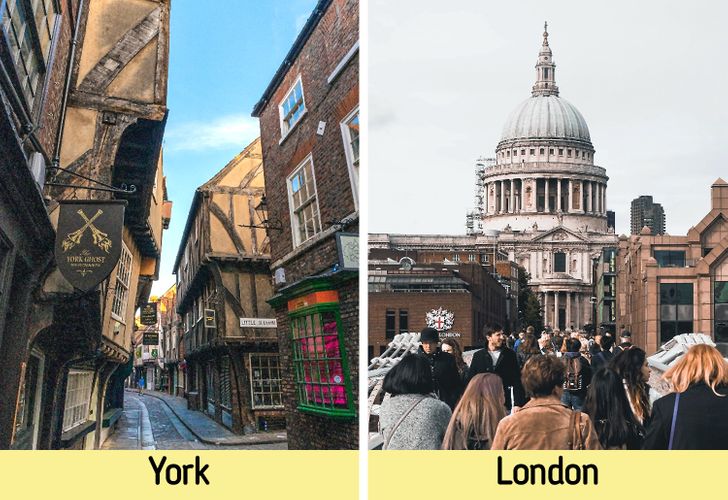 Located in the north area of England, this city can make you feel like you're walking onto a Harry Potter set, with all the magic and atmosphere included. Every nook and cranny of this ancient city is worth checking out, ideal for history buffs or people who admire a historic atmosphere and aesthetic. It's also worth spending time here in winter for its Christmas markets and lively music culture.
12. Perast, Montenegro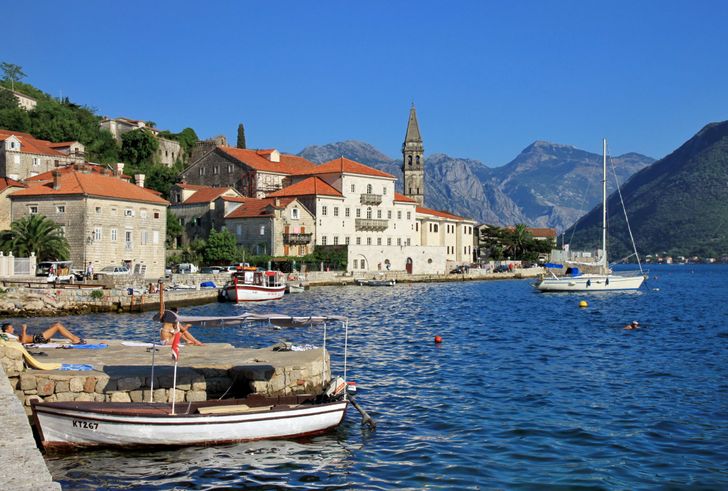 Somehow this gem is hidden from many, despite its idyllic setting and beautifully preserved town. It's not far from the larger and more well-known city of Kotor, which is just a car drive away around the bay. This seaside town is the perfect escape from the crowds and city life with just sun, sea, and delicious food on your mind. It is, without a doubt, one of the most photogenic places in Montenegro.
13. Cuenca, Spain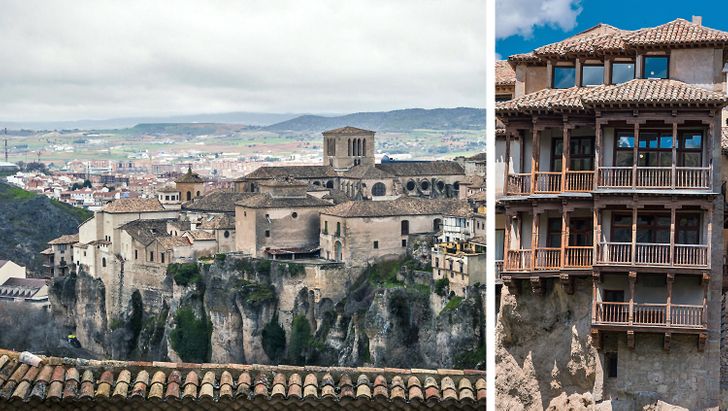 Spain has many incredible towns and cities, but this one really stands out for its beauty and the fact that it's lesser-known. It's situated on the edge of a gorge on the cliff sides, with its famous "casas colgadas," or "hanging houses," on the cliff face. This is a place not to miss, and it's a perfect location for immersing yourself in authentic Spanish culture and history without all of the hassles of tourists.
14. Brisighella, Italy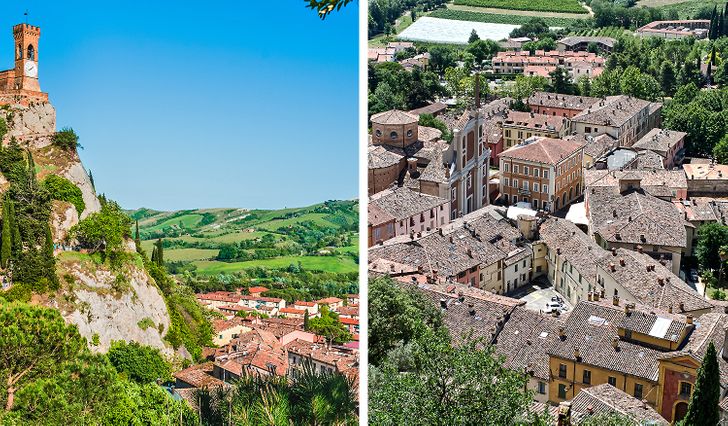 It's easy to understand how this village is considered to be one of the most beautiful villages in Italy, located on a hillside, halfway between Ravenna and Florence. Few tourists make it this far out of the cities, but boy is it worth it! Surrounded by vineyards and steeped in sunshine, food, colorful facades, and beautiful scenery, it's hard not to fall in love with it.
15. Užupis, Lithuania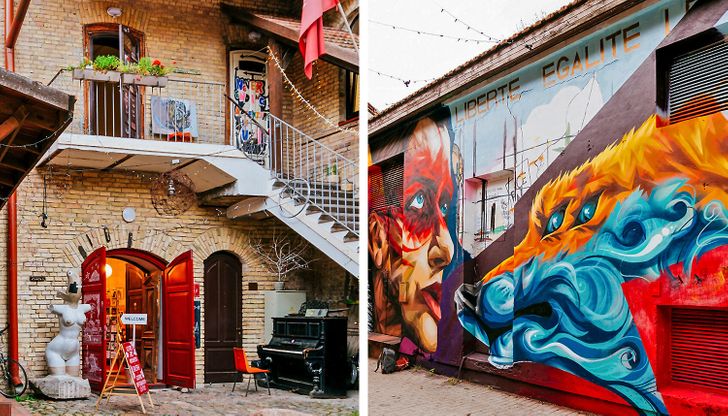 This last destination comes with a bit of an unusual twist, as it's actually a small district within the capital city of Vilnius. Since the 1990s, the area of Užupis has been home to artists who settled in this historic center of Vilnius. Here, you can find somewhere to disconnect from the bustle of everyday life to enjoy something more free-spirited. It's simply bursting with creativity and waiting to be discovered.
What is the most beautiful place you've ever visited? Which of these destinations will you add to your travel list?