10 Fashion Insights Priyanka Chopra Has That All of Us Can Learn Something From
According to Priyanka Chopra, when she was a teenager, she was an ordinary girl of the '90s. She had a ponytail and wore tight pants and puffy jackets. And in the 2000s, the young woman became an actress and started wearing very over-the-top outfits. But when she realized that she looked like a Christmas tree, she deliberately chose to adopt a simpler style.
We at votreART can't ignore the style of this Indian beauty, so we learned some of the secrets she uses to create impeccable fashion looks.
She loves monochrome outfits.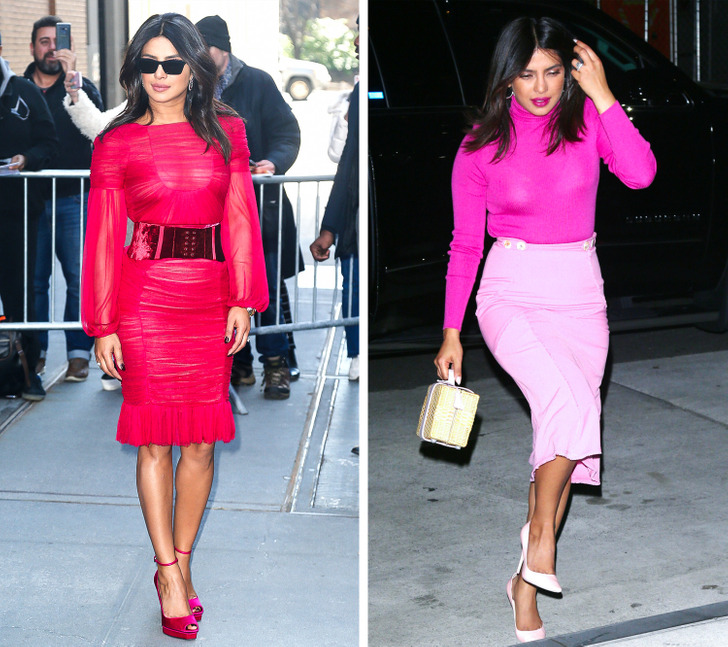 Priyanka Chopra loves combining monochrome outfits with funky accessories. She often uses sunglasses, purses, and flashy belts. The shoes are usually in a matching color as well.
She combines midi skirts with high-neck tops.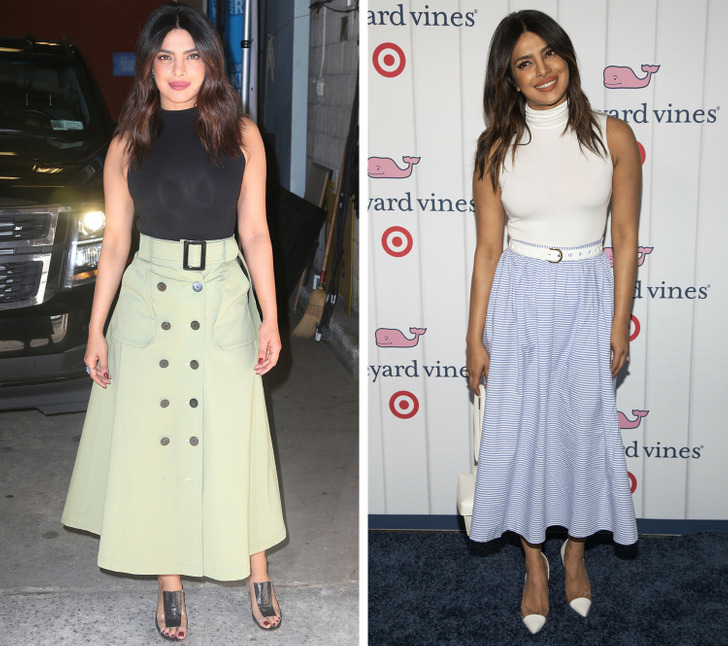 The actress knows that midi skirts with high-neck tops always go together perfectly. And she doesn't neglect a good color combination. She also uses belts that attract attention to the waist.
She chooses white for any situation.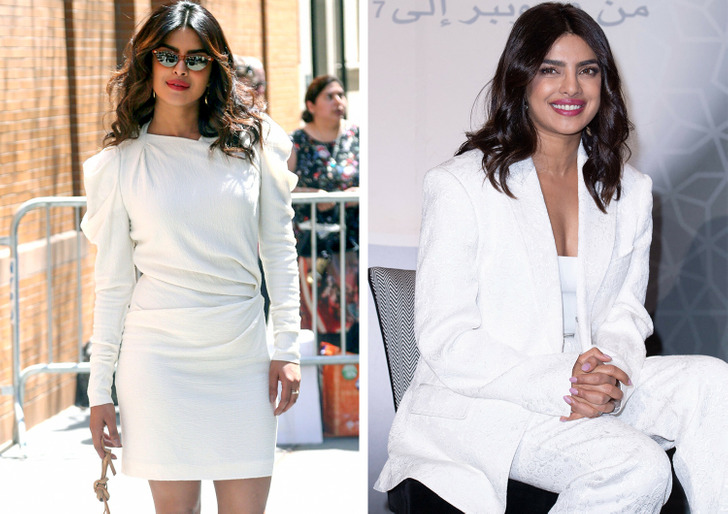 Chopra loves wearing white for both public events and smaller occasions. It can be a total-white look or just a white top to make the outfit feel fresher. In fact, the actress appeared in a white mini-dress with long sleeves for a TV show and wore a white suit with a textured jacket for a movie festival.
She loves showing off her legs.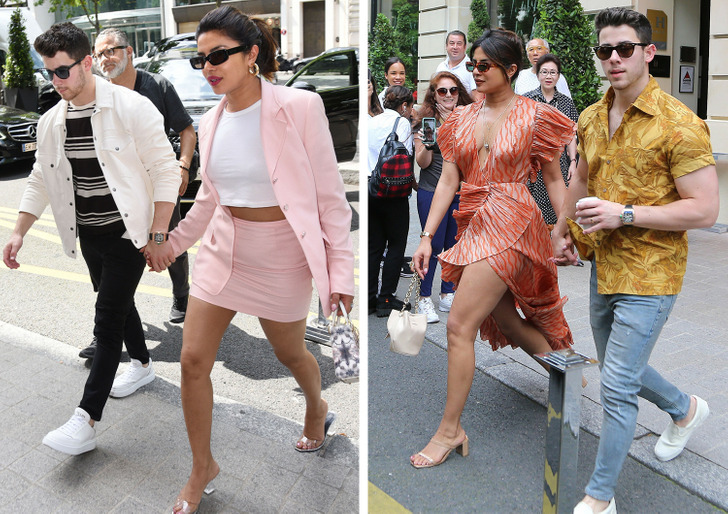 She loves wearing minis, dresses, or skirts. She wears short things not only for interviews, but also for official ceremonies and parties. She often shows her beautiful legs with big slits in her dresses.
She prefers massive earrings.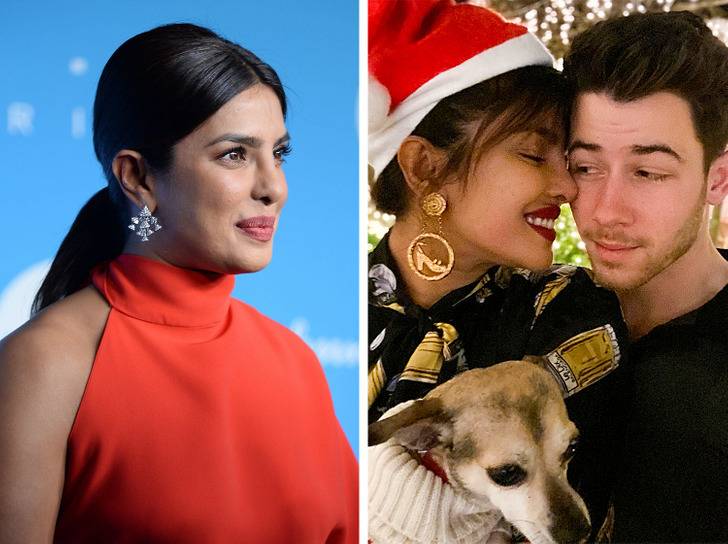 The actress often dons earrings you can't miss. It's hard to look away from something this pretty. She wears such earrings not only for official events but also in her everyday life, like when she celebrates Christmas with her family.
She attracts attention with her deep cleavage.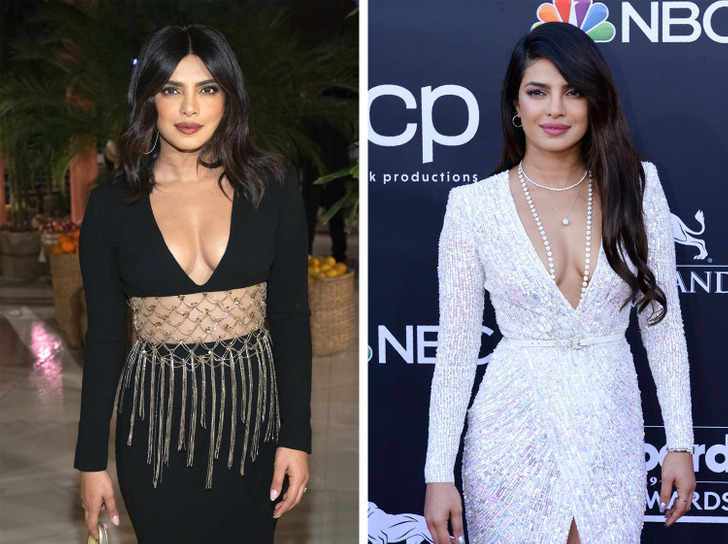 You can often see the actress in gorgeous dresses that show deep cleavage without ever appearing vulgar. Chopra follows a simple rule: the deeper the cleavage, the lighter and simpler her makeup and hair are. There's a danger of overdoing it and ending up looking cheap.
She demonstrates her Indian roots.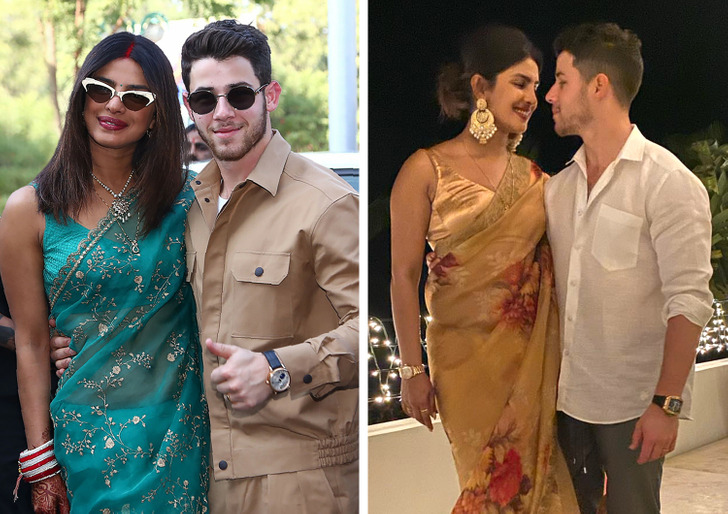 A floral sari is something that Chopra often wears. The actress prefers light drapery with bright prints and adds solid tops with thin straps without sleeves.
She thinks that taking a risk is worth it.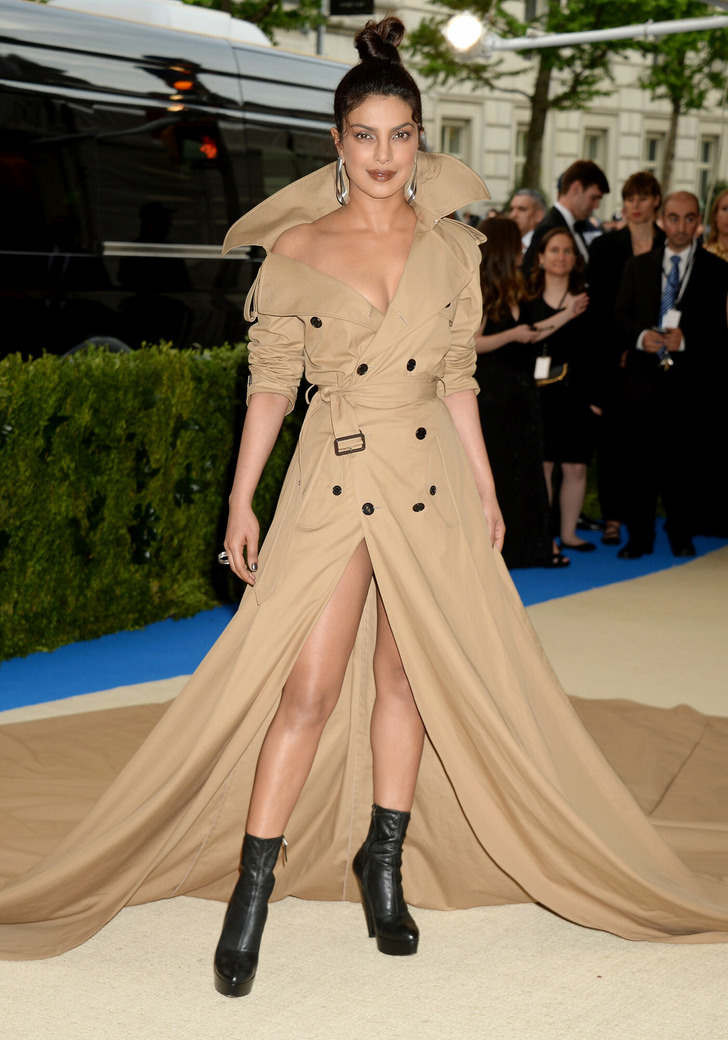 The trench dress with a disproportionally wide collar from Ralph Lauren that she wore at the 2017 Met Gala was the source of a lot of memes. Chopra attracted tons of attention and was invited to the event the following year.
She knows how comfortable knitted clothes are.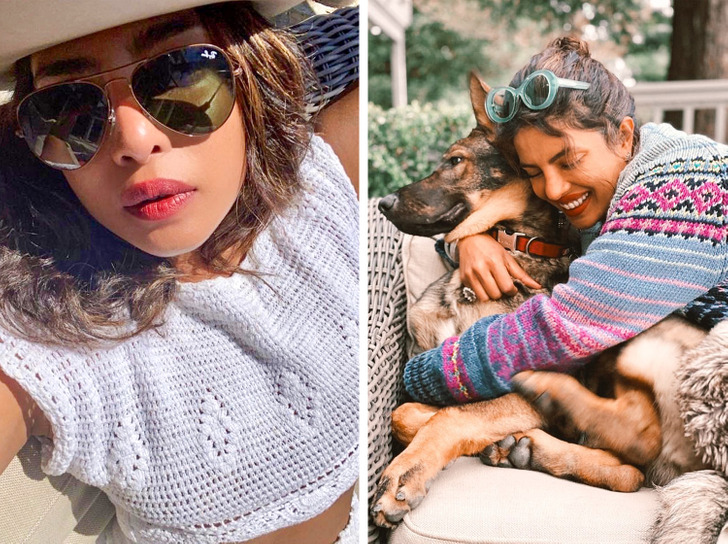 Chopra knows that knitted clothes don't only look good when it's cold but also when it's warm. She can wear a crop top just to enjoy the sun. And when the temperature outside lowers, she wears a sweater with long sleeves to spend some time outdoors with her pet.
She found her perfect type of jumpsuit.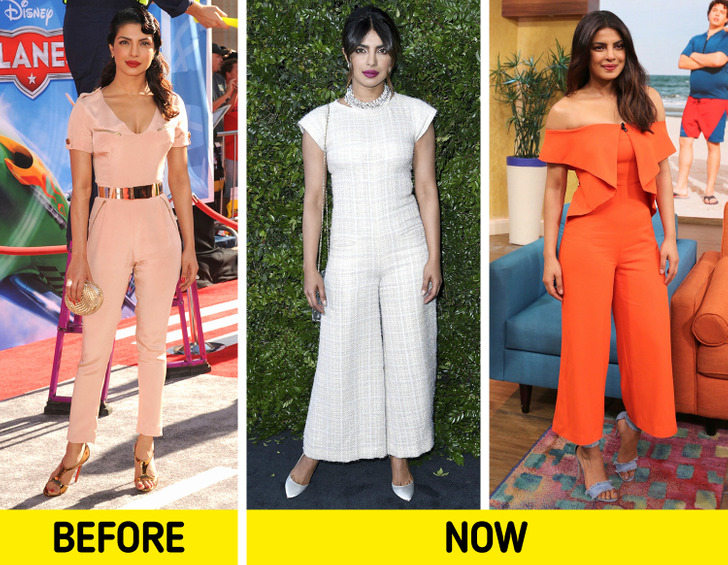 Chopra has worn jumpsuits in the past, but the style was very different from what she prefers today. While before she wanted to highlight her entire body, she now emphasizes the waistline. Chopra chooses cuts that are tight at the top of the body and loose at the bottom. The pants are usually cropped, and the shoulders may be completely open or closed.
Which of these style tricks would you like to try?
Preview photo credit Laurent Salmon / KCS / East News