Cutest little dog melts hearts by quietly watching the rain
We can learn a lot from our best friends.
Maybe we should look up to them and always be full of energy, faithful and ready to play. In this case this little man's friend showed us that sometimes we just need to stop and enjoy the moment.
The white-brown dog we are talking about today was filmed enjoying the moment lying down and watching the rain.
The way he lies, i.e. these crossed legs of his give even more tenderness to this whole story.
A lot of people would get away from the rain as soon as possible and could hardly wait for the sun to appear, but this little man's best friend taught us one very important lesson. We should always enjoy nature.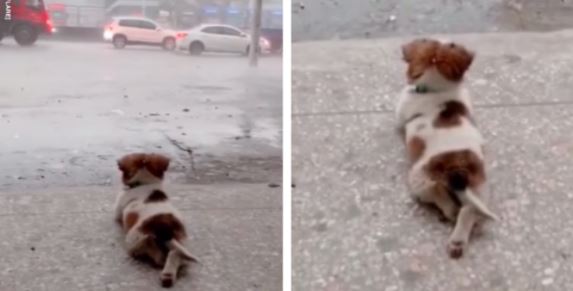 This is not his first time, his owner said.
The video was viewed by many people from many countries and there were very interesting comments.
Someone wrote that these are really simple things we encounter in life, we just don't know how to appreciate them. This dog is too cute as he sits and watches the rain, and he seems to love keeping his legs like this.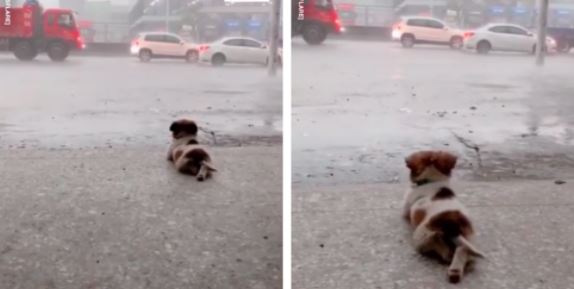 Another comment was that this cute little creature understands some things very well. One should enjoy every moment of life and not miss them without any feelings. Not to mention crossed legs, everyone seems to adore them.
Let's emulate this dog!