Miss Trunchbull From 'Matilda' Then Vs Now. She Has Aged Pretty Nicely
If you grew up in the '90s, you'll probably remember to watch "Matilda" and wish you had her powers. But I bet you never thought much of Miss Trunchbull, other than hoping you'd never find a master like that. There's more to Trunchbull than meets the eye, though, and even more to the woman who played her.
"Matilda" was a novel written by beloved children's author Roald Dahl in 1988. It tells the story of a young woman with telekinetic powers and her adventures at home and at school. It was Dahl's first book to appear in the Top 100 children's novels. Actor Danny DeVito loved it so much, he decided to produce it and even direct it. But casting would not be easy.


A villain like no other Agatha Trunchbull,
the headmistress of Crunchem Hall Elementary School, is probably one of the greatest literary and cinematographic villains of all time. Dahl actually based the character on his wife's former teacher, who was so cruel that he forced her to stay awake watching the ice cream melt once. It was a good starting point, but Dahl took Miss Trunchbull to the next level.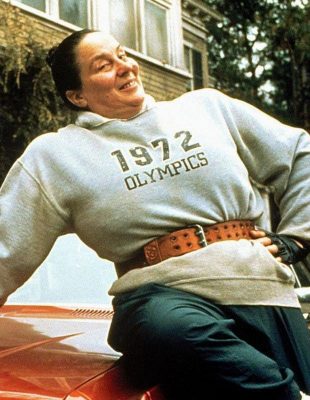 If you saw "Matilda" as a child,
you were probably terrified of Miss Trunchbull. She was mean, scary and violent, even to the youngest children in her school. You may remember her throwing a young girl around the yard next to her pigtails or the iconic scene where she forces a student to eat a whole chocolate cake. The actress who played her had her work done for her.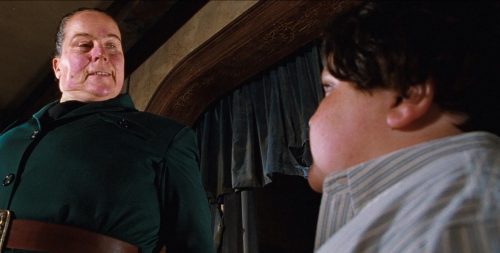 Her first role in a major film
Miss Trunchbull was played by British actress Pam Ferris, who was 48 at the time. She had been a stage actress all her life and had played maternal figures on some television shows. So he enjoyed being able to play such a meaty and fun character on the big screen. But getting into the role wasn't easy.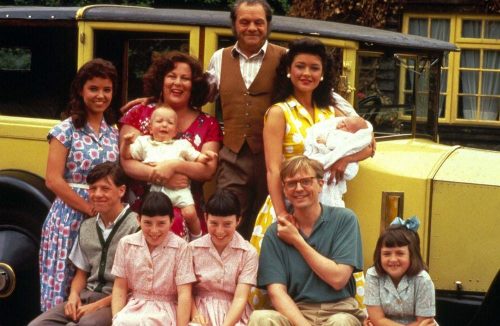 Creating that scary look
Although Ferris was not a supermodel, her normal appearance is very different from that of Miss Trunchbull. So it took many hours of makeup to achieve her menacing look. It involved putting extra skin on the end of the nose and fake hairs on the upper lip and nose. She was almost unrecognizable. But he didn't just depend on clothes to sell the character.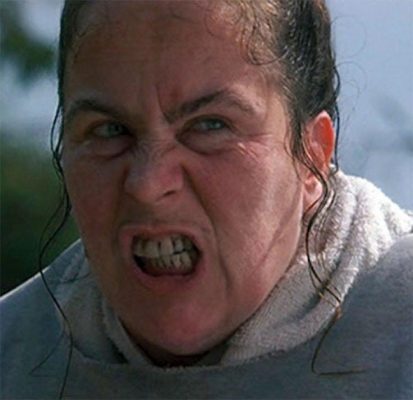 Scary On And Off The Set
Ferris knew that to truly embody Miss Trunchbull, she had to keep that ominous feeling around her. So she stayed away from the child actors as much as she could, as she thought familiarity would reduce the tension between the characters. Her strategy worked. The terrified faces of the children in the film were 100% real. Still, some of the children still wanted to meet her.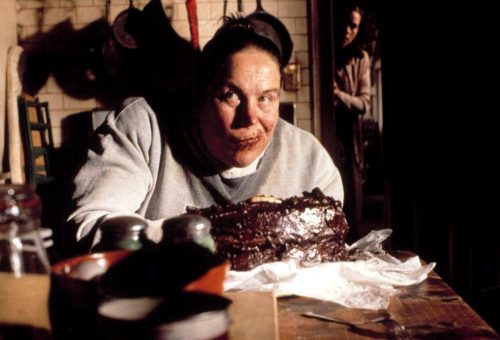 Too sweet to ignore
As good an actress as she is, Ferris couldn't hide her gentle nature all the time. Some of the bravest children approached her between the hands and the grips. " I fell completely in love with them and there was a couple who wanted to bring back Britain with me, "he said. But it was still important for her to do justice to her character.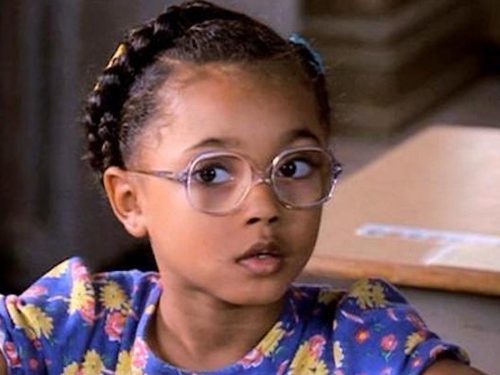 A credible background story
In Roald Dahl's book, Miss Trunchbull says she was never a child, which explains her miserable nature. But Ferris gave the character a different background story. To her, Trunchbull had taken too many steroids during his time as an Olympic hammer thrower. She ended up affecting her temper and left her in a permanent state of rage. But Pam's engagement with her character put her at risk at times.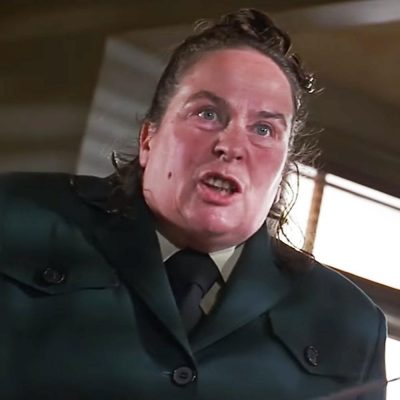 Occupational hazards
Although he played the toughest characters in the film, Ferris was injured twice while filming. All the chalk dust in the air in the classroom sets got in her eyes and almost blinded her. Then, during the ponytail throwing scene, he cut his hands with the fine wires used for the trick. Fortunately, none of the injuries were serious, and Pam is still in great shape – just look at her now.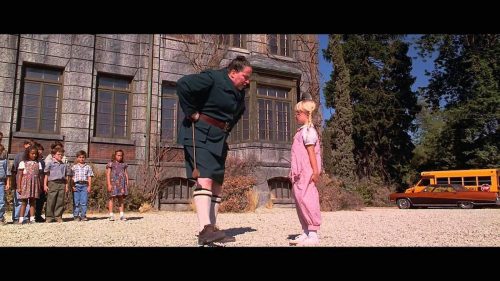 The actress behind the role
Pam Ferris is a classically trained actor, in the vein of Judy Dench, Maggie Smith or Patrick Stewart. Her ability to embody a character, no matter how minor, is what has helped her to have such a prolific and enduring career. In addition, it has that British elegance that does not fade with age. Definitely nothing like its counterpart "Matilda".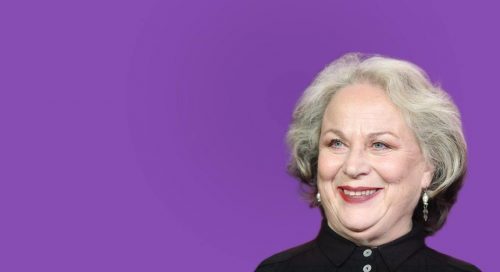 A Life of Wanderers
Although he definitely personified Miss Trunchbull in the film, Ferris' life had very little in common with the character. He was born in Germany to Welsh parents, while his father served in the Royal Air Force. He has lived in Wales, New Zealand and England. His passion for acting began at a young age, and influenced his entire life.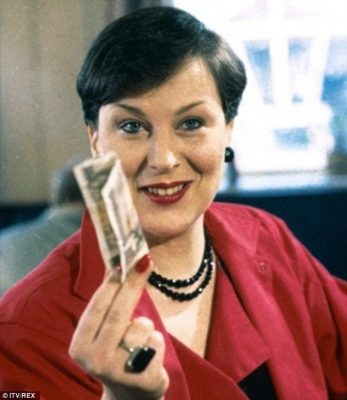 Childless and happy
There's one thing Ferris and Miss Trunchbull had in common. They never had children. But Pam didn't hate children. Rather, he chose to focus on his craft. "I was obsessed with work in my youth. That's why I didn't get married until I was 38 and why I didn't have children, "she said once. Maybe that made her good at playing childless characters.


Villains You Love To Hate Miss
Trunchbull was not the only memorable villain played by Pam Ferris. She also appeared as the vile Aunt Marge in 2004 in "Harry Potter and the Prisoner of Azkaban", making Harry's life as miserable as it did with the schoolchildren of Crunchem Hall. In real life, however, Ferris is as charming a person as you can find.


Her three-decade-old husband
Pam Ferris has had a long and prolific career as an actress, from theatre to television and film. But as she approached the age of 40, she reached a new milestone in her personal life: she married British actor Roger Frost. Frost, coincidentally, also participated in an adaptation of Roald Dahl.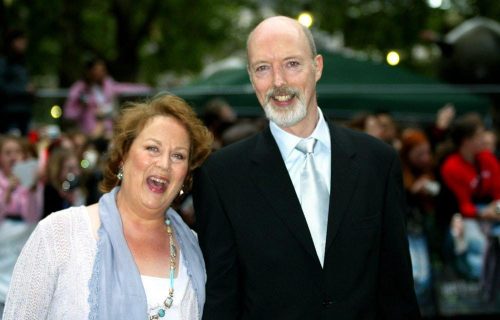 Roald Dahl Is Everywhere Roger Frost played a small role in the 2005 version of "Charlie and the Chocolate Factory." This is not surprising, since Dahl's works have been adapted to the big screen many times. Gene Wilder iconically portrayed Willy Wonka in the 1971 version of that book. We've also seen "Fantastic Mr. Fox" and "Big Friendly Giant" in the movie.