Heroes: Portraits Of 35 Frontline Workers That We Turned Into A Billboard In The Center Of Warsaw
We are a group of 5 Polish photographers who form the Nanga Pictures photo collective. Composed of of the collective consists of: Sławek Kamiński, Aleksander Majdański, Mirosław Pieślak, Marta Rybicka and Maciej Stanik.
We would like to introduce you to our joint project "HEROES". It is a tribute to everyone those who fought and are fighting the COVID-19 pandemic. The protagonists of the photos are employees of five Polish hospitals. These are portraits of medical personnel and non-medical. Among the photographed people are, among others: room attendants, nurses, cleaners, rehabilitators, doctors, X-ray technicians and paramedics. Each of the people risked their health to help the sick. And we wanted to thank them in such a simple way for their help and commitment.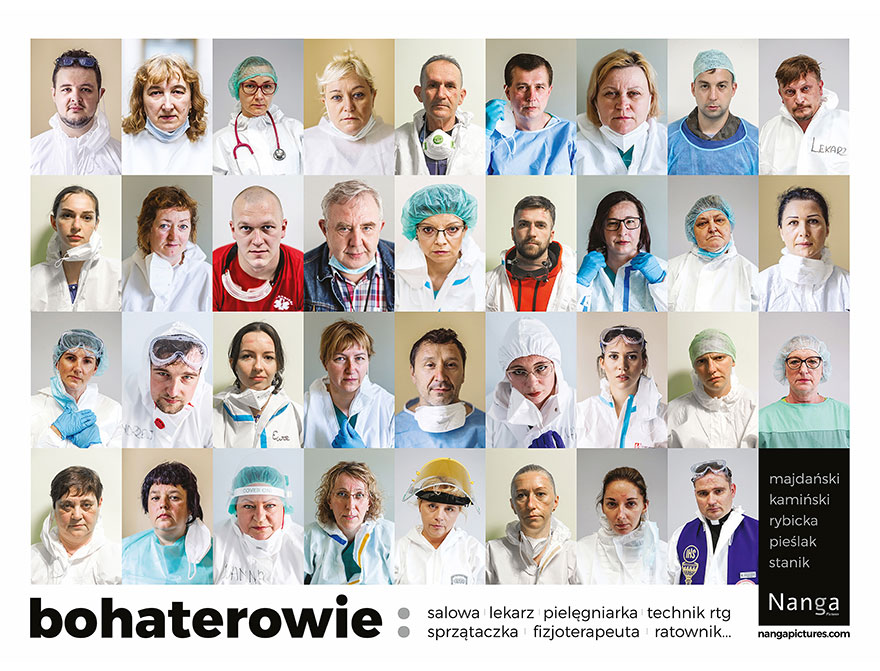 A mosaic was created out of 35 portraits, which hung in the form of a billboard with dimensions of 14.5 m x 10.75 m (140 m2) on the facade of the Wars Sawa Junior department stores in Warsaw.
Currently, the billboard has been divided into 35 portraits (plus names) with dimensions of 225cm x 150cm and with the second part, the 10cm x 15cm portraits, was prepared as a photo exhibition.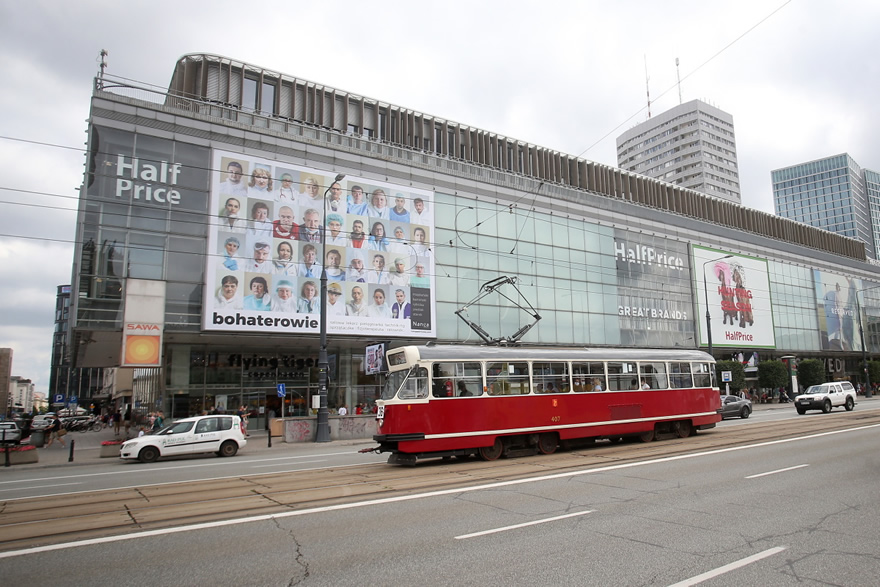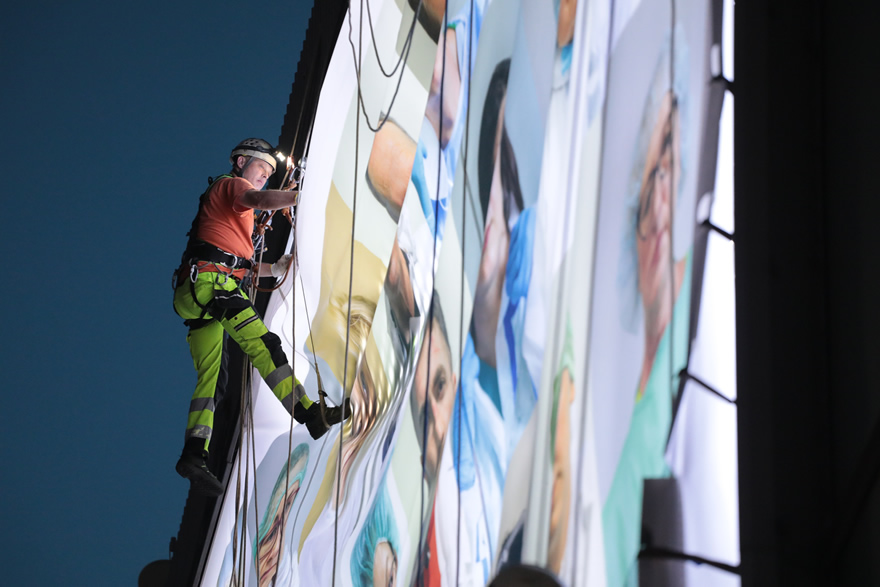 Nanga Pictures – a collective of five award-winning photographers who work for the largest Polish editorial offices and press agencies. They photograph the most important events in Poland and in the world. The members of the collective are: Sławek Kamiński, Aleksander Majdański, Mirosław Pieślak, Marta Rybicka and Maciej Stanik.
Nanga Pictures was established in March 2021 on the initiative of Aleksander Majdanski who invited Marta Rybicka, Slawek Kaminski, Mirek Pieslak and Maciej Stanik to cooperate. We all know each other perfectly for many years, we also know our work and achievements. But five photographers are five different views on photographs. we wanted to do something cool and unique together. After many talks, we came to the conclusion that we would like to honor all those who fight Covid19 and who are not mentioned or presented in the media. We managed to come to an agreement on what we want to do and it was not easy. We decided to do it in the same way, so that none of us would distinguish ourselves, just like our heroes After the photos (portraits on the banner) without a caption, it is not known what profession a given person is doing, we are also not able to say which of the photographers took a given portrait.
#1 Wiktoria – Nurse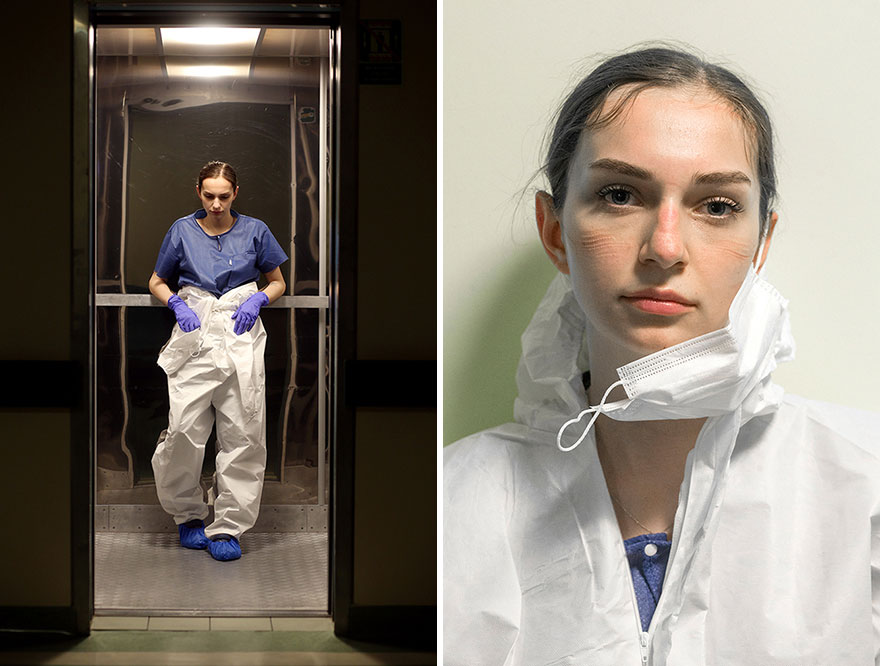 #2 Tomasz – Paramedic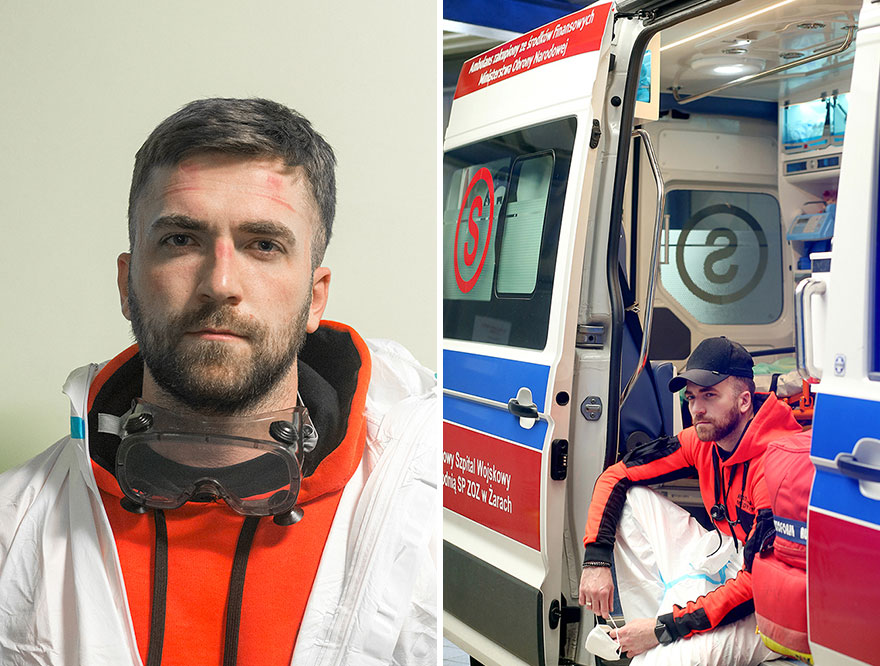 #3 Zofia – Nurse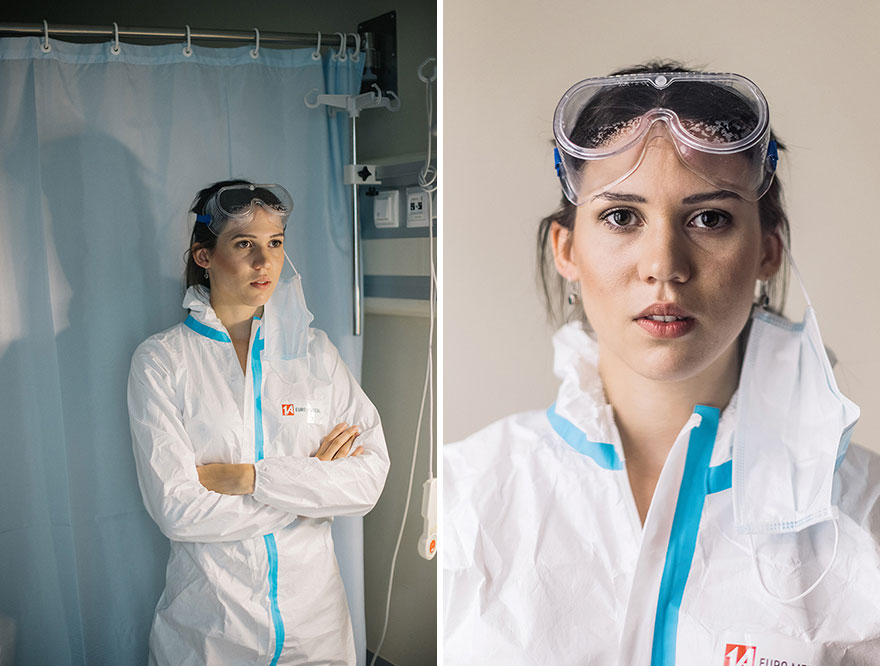 #4 Ewa – Electroradiologist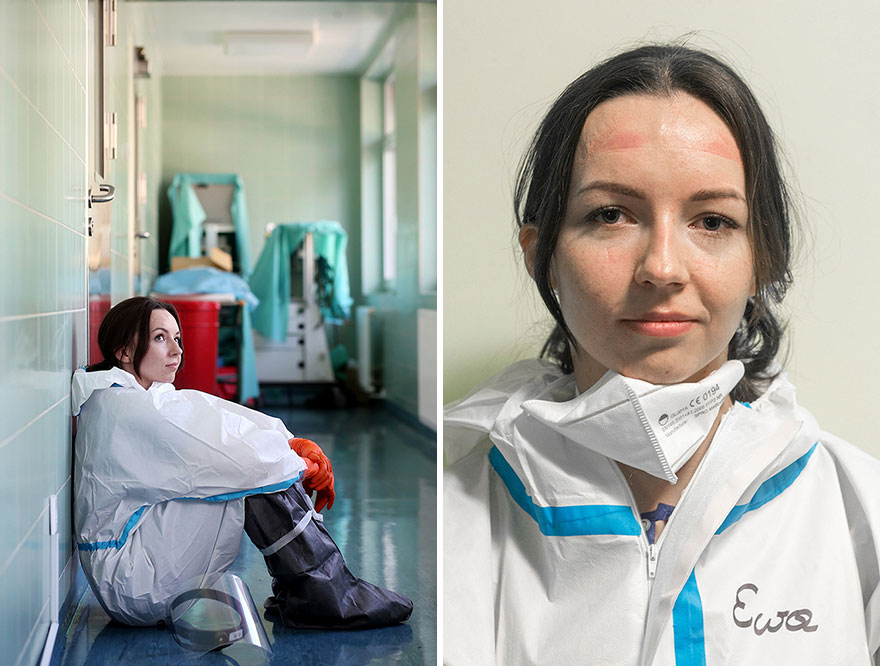 #5 Andrzej – Physiotherapist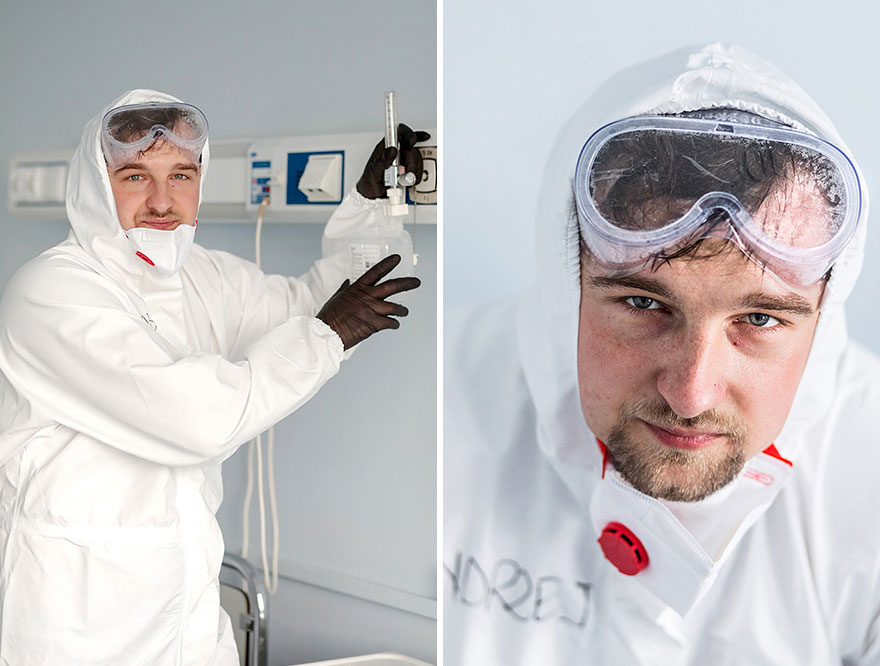 #6 Ewa – Medical Guardian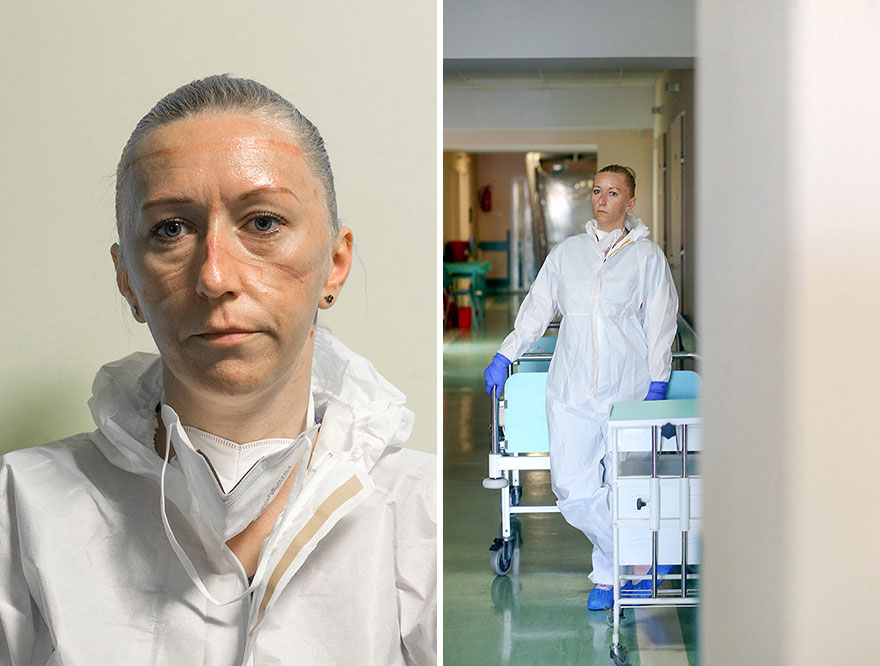 #7 Joanna – Nurse
#8 Jolanta – Cleaner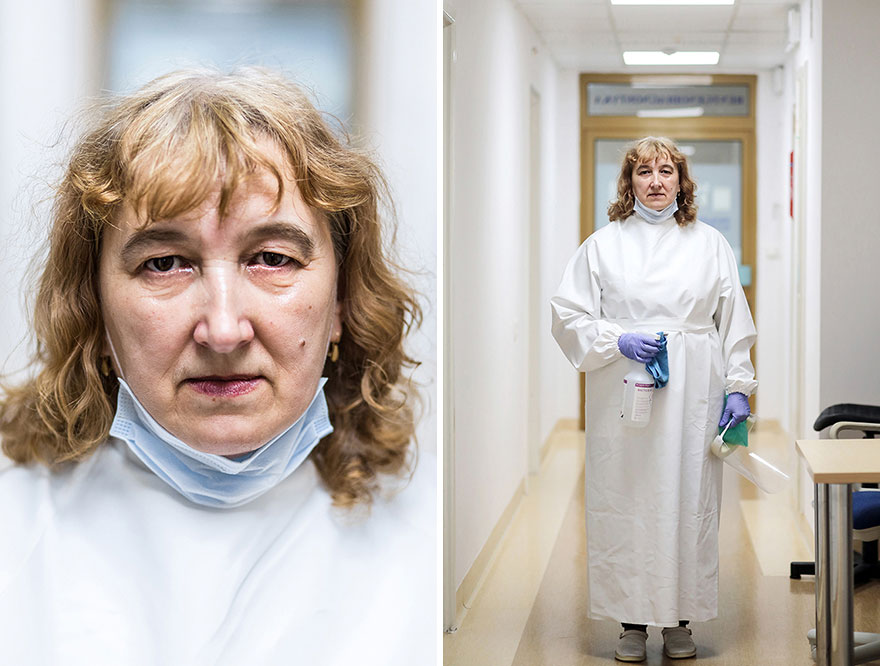 #9 Joanna – Psychiatric Nurse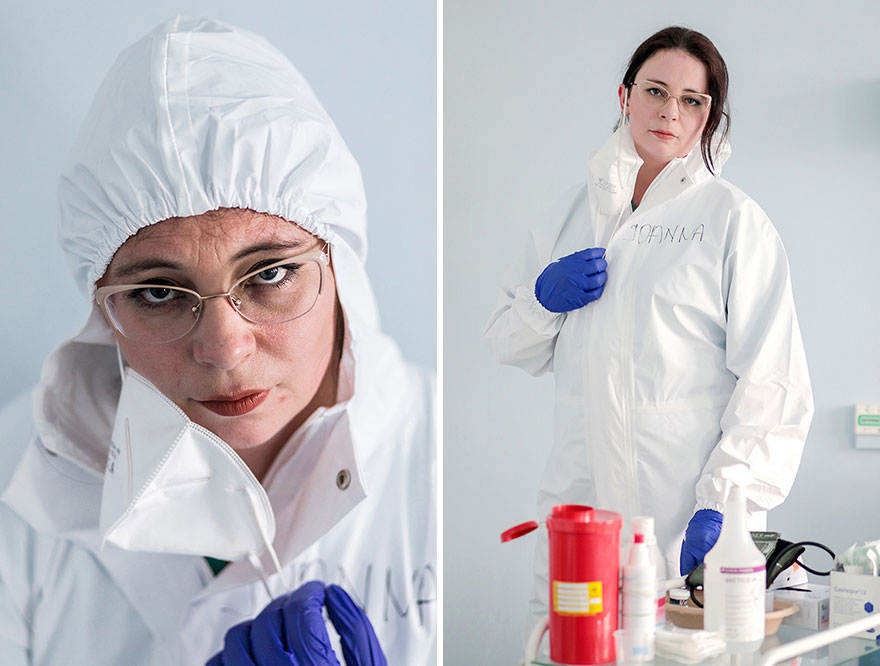 #10 Mykhailo – Paramedic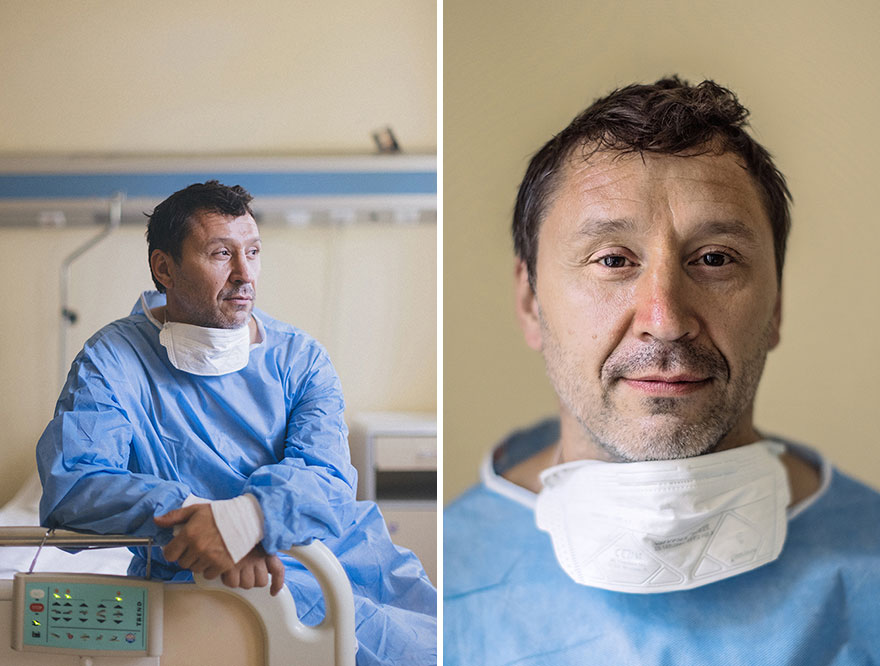 #11 Arkadiusz – Covid-19 Coordinator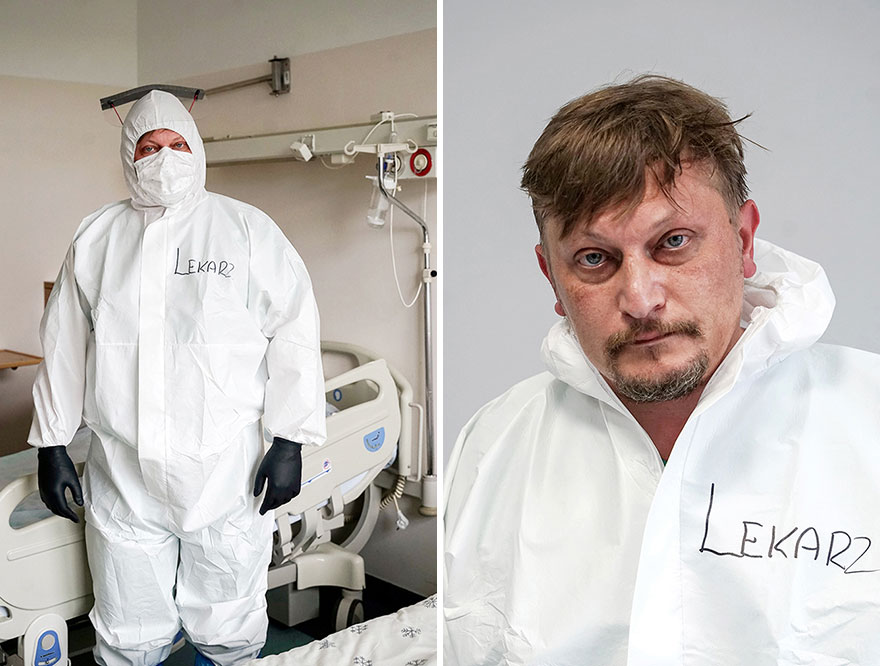 #12 Izabela – Nurse Swab Collection Point
#13 Fr. Arkadiusz – Hospital Chaplain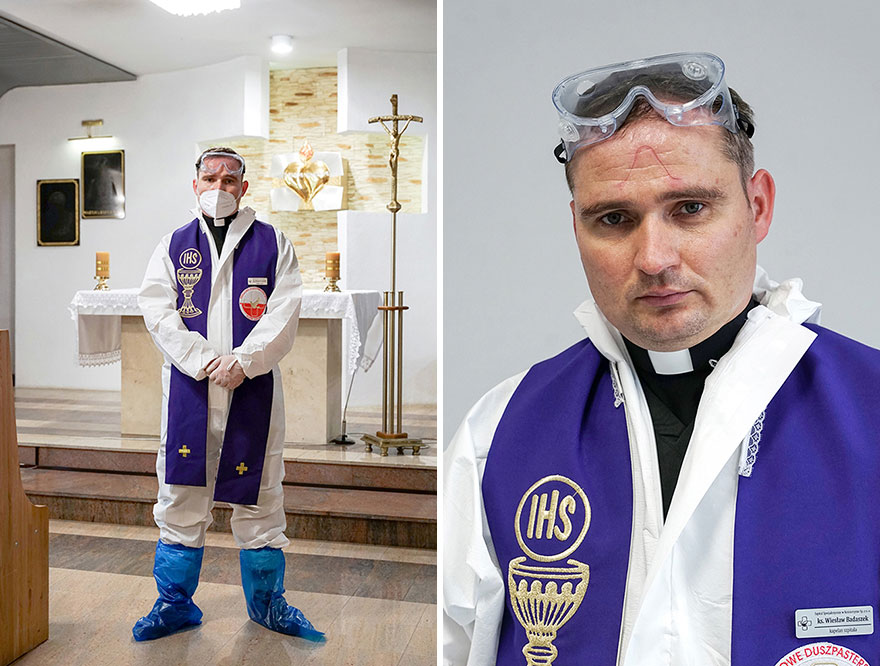 #14 Maciej – Paramedic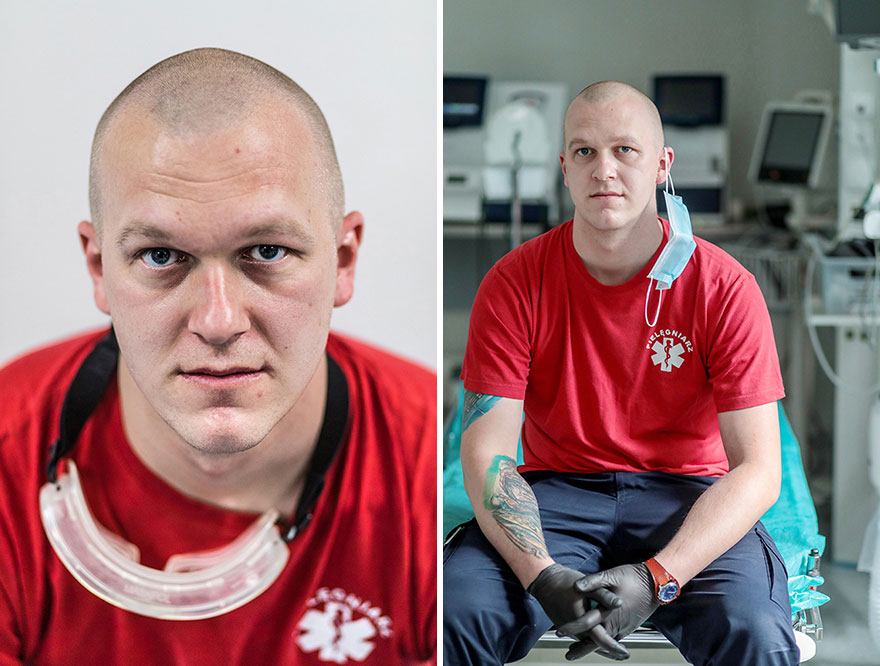 #15 Jolanta – Cleaner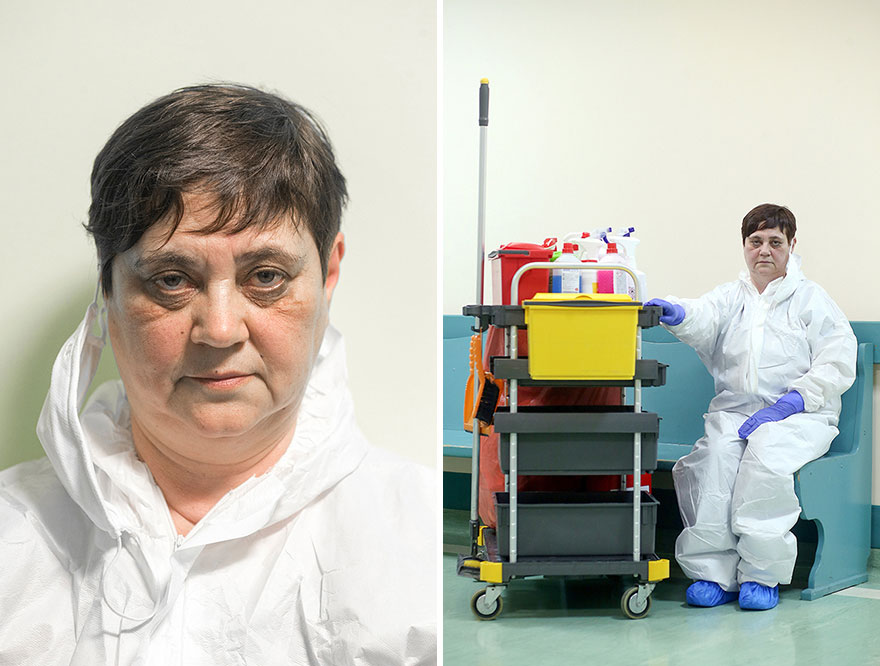 #16 Małgorzata – Nurse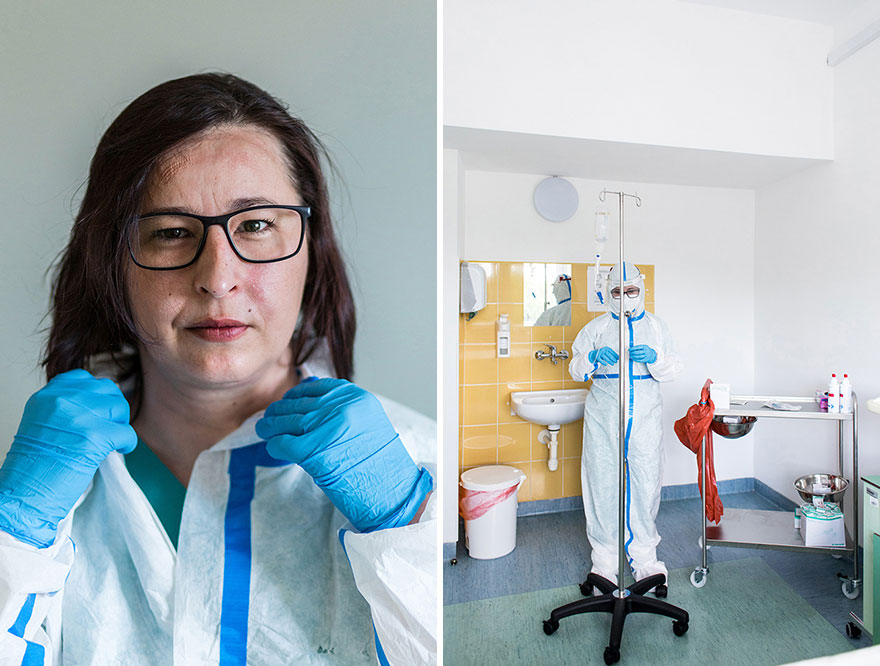 #17 Oksana – Cleaner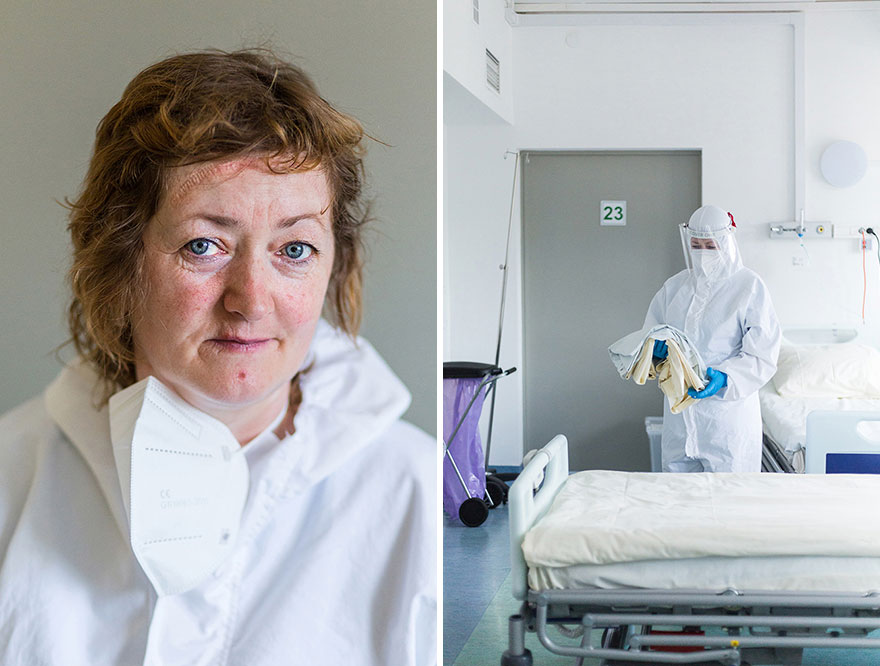 #18 Anna – Nurse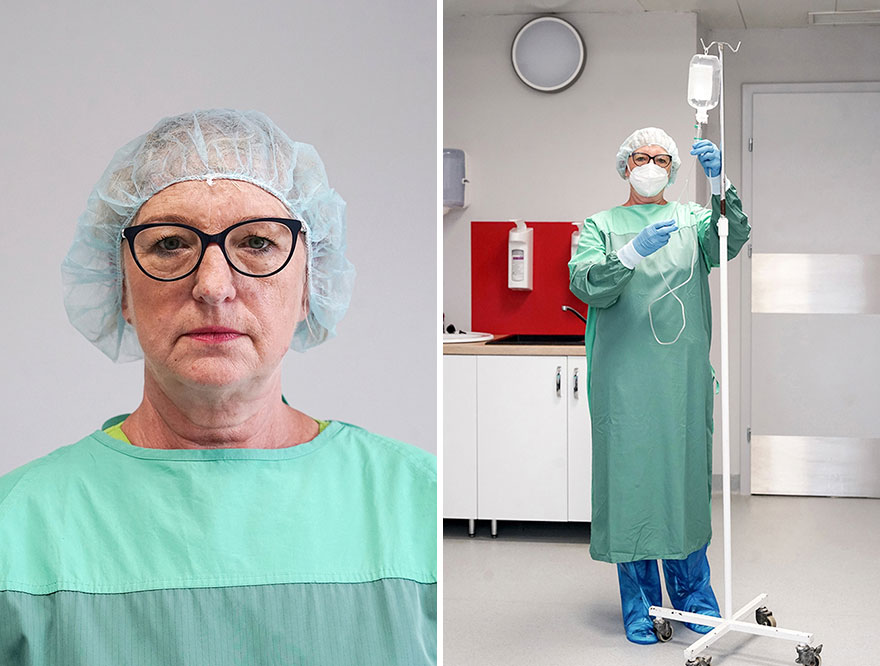 #19 Bożena – Radiologist Technician
#20 Kamila – Doctor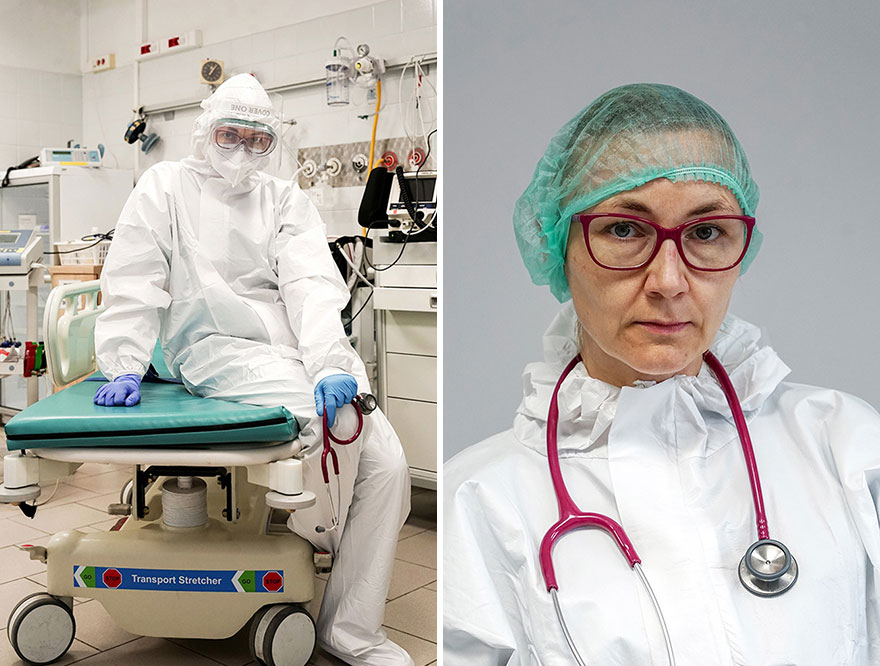 #21 Marek – Rehabilitator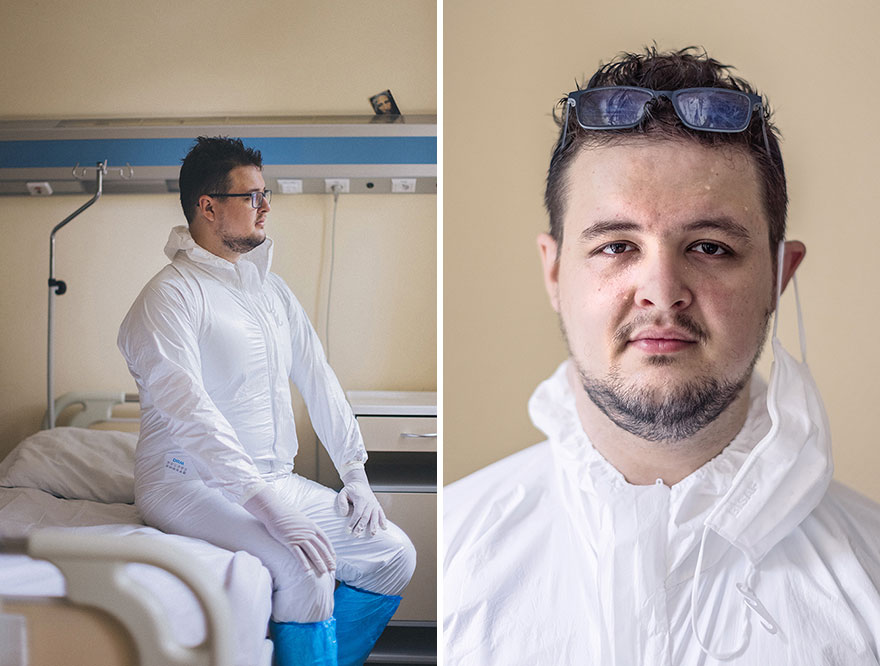 #22 Patrycja – Cleaner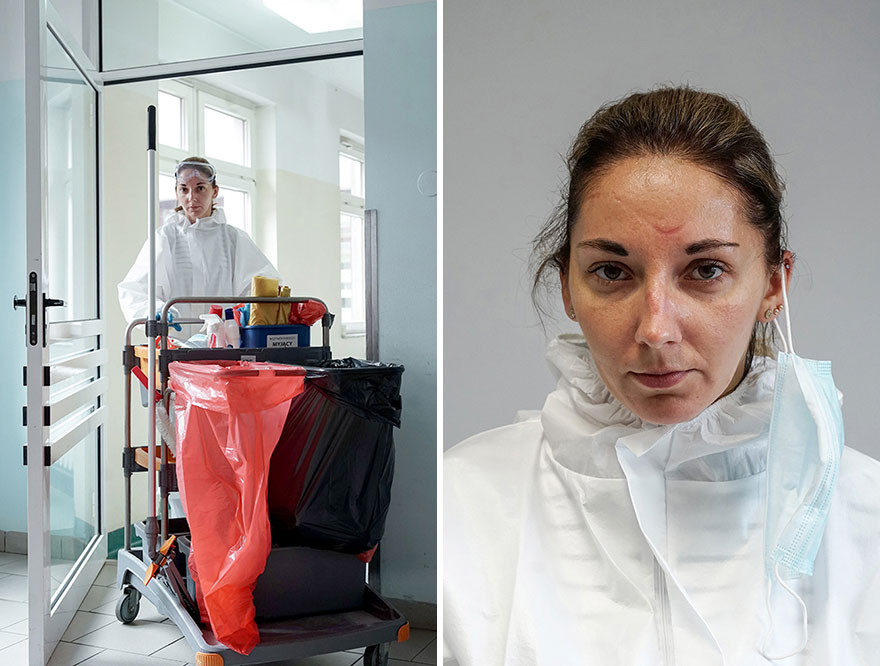 #23 Arkadiusz – Hospital Transport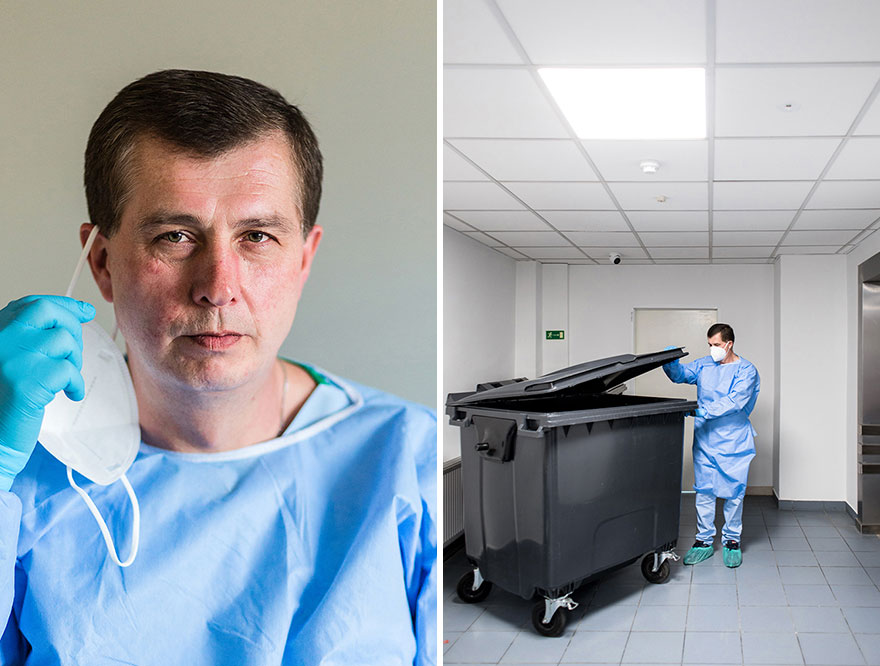 #24 Elżbieta – Nurse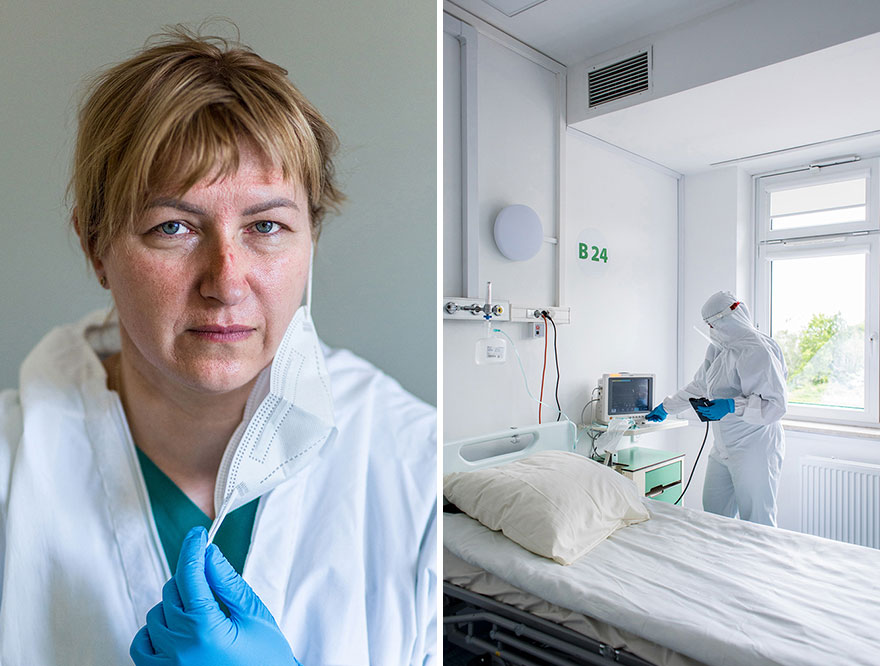 #25 Iryna – Cleaner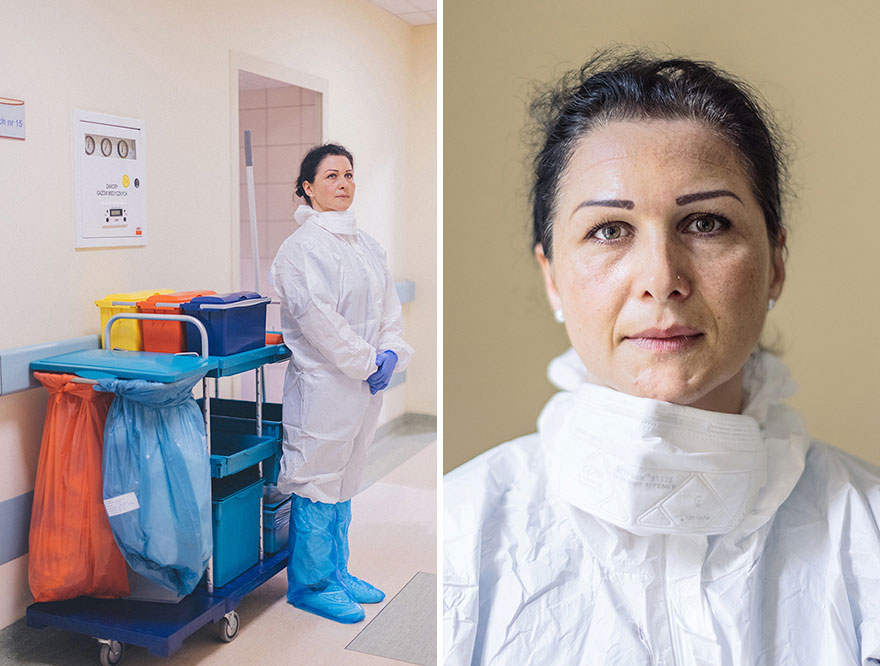 #26 Zygmunt – Service of Medical Gases and Technical Devices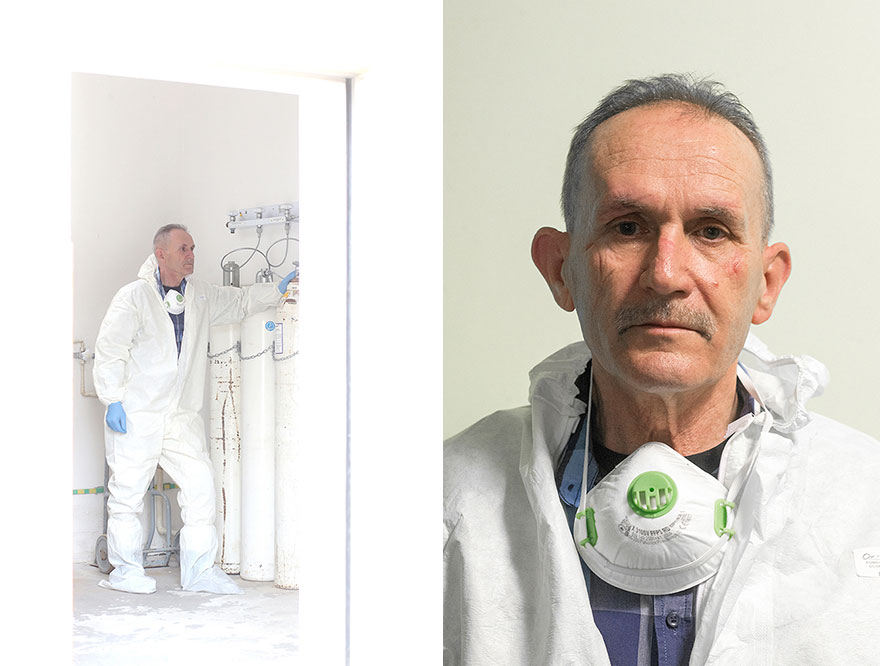 #27 Jolanta – Medical Guardian
#28 Monika – Medical Secretary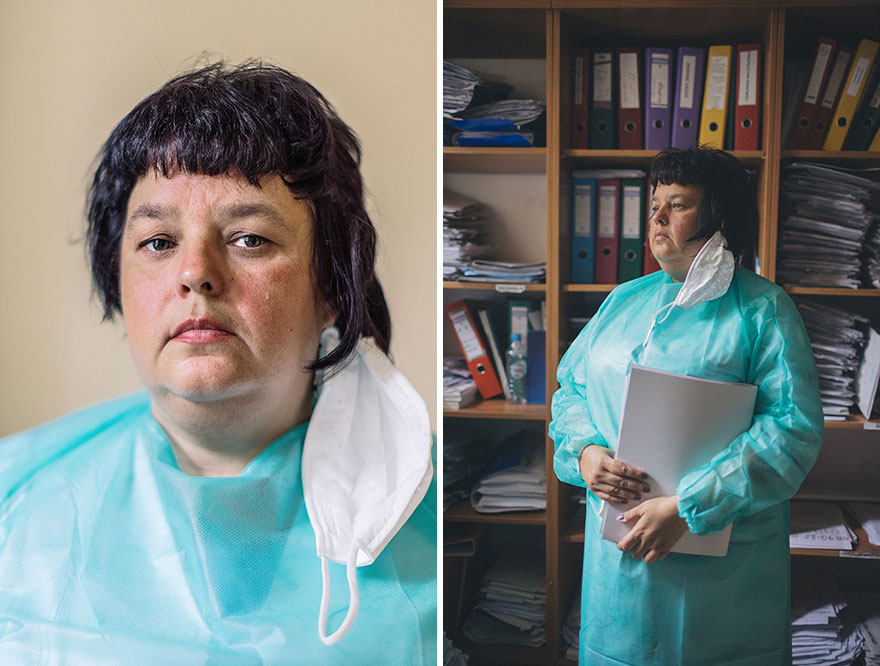 #29 Bernadette – Maintenance Worker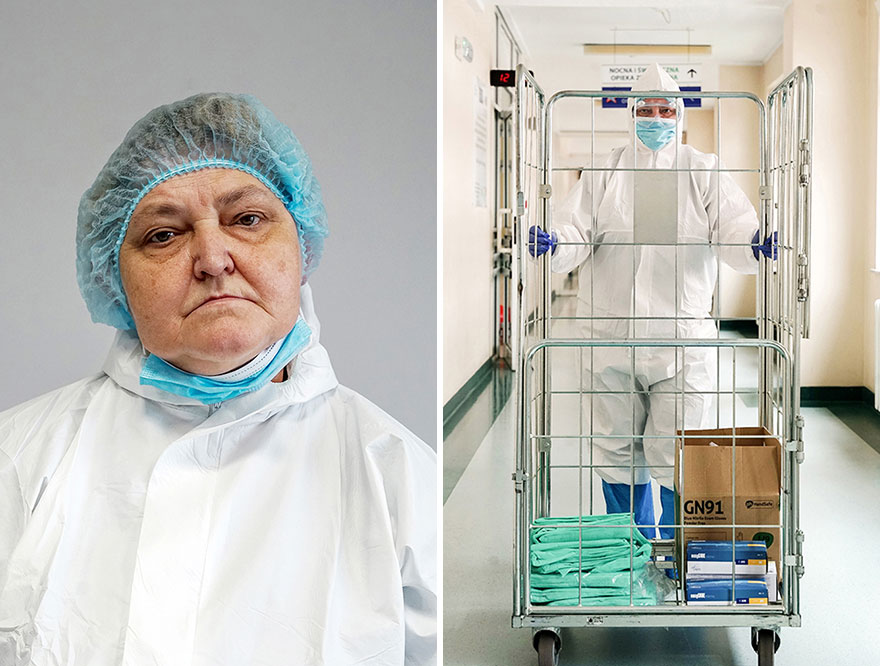 #30 Ewa – Nurse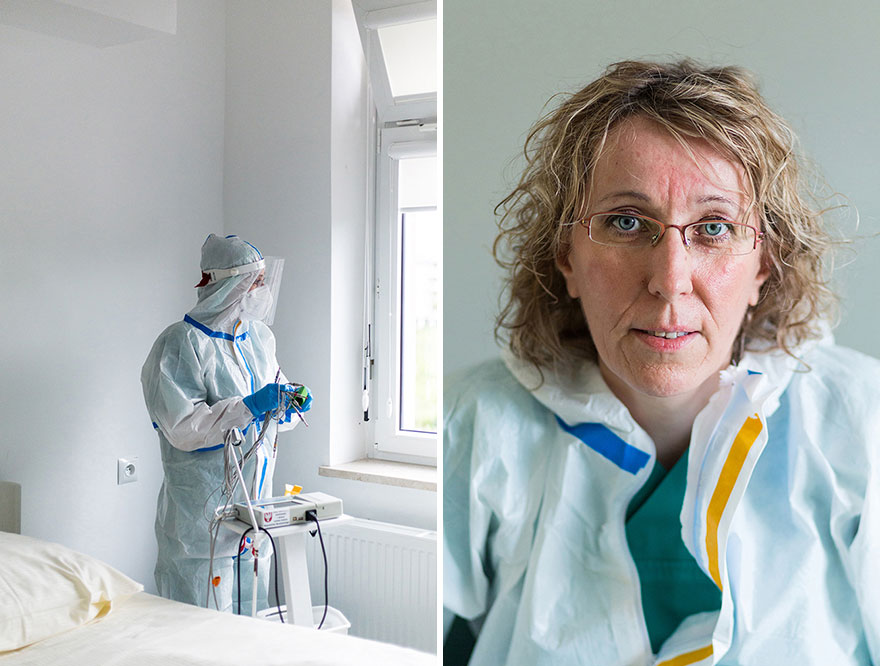 #31 Jolanta – Medical Guardian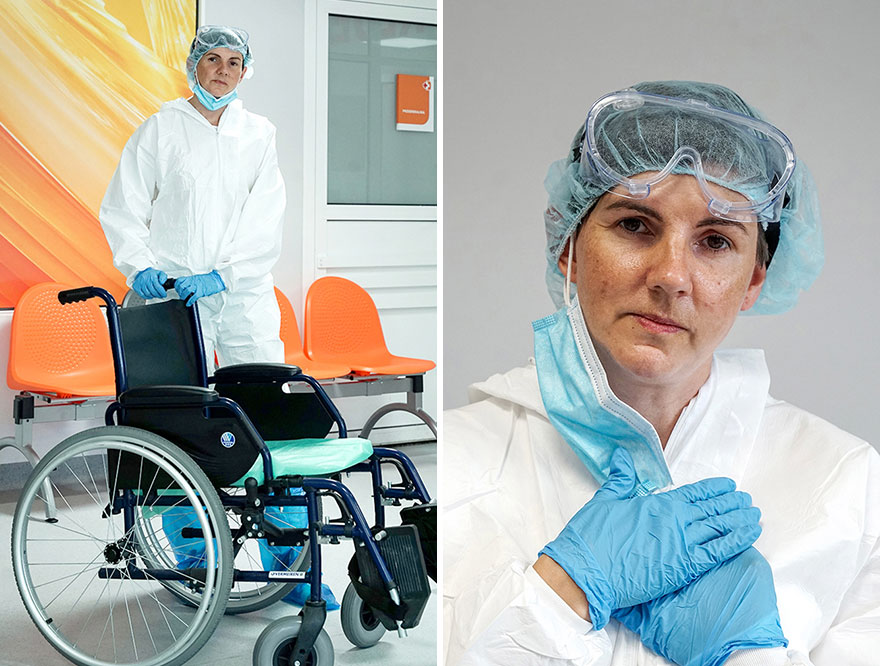 #32 Jacek – Soldier, Volunteer Smear Collection Point
#33 Liudmyla – Doctor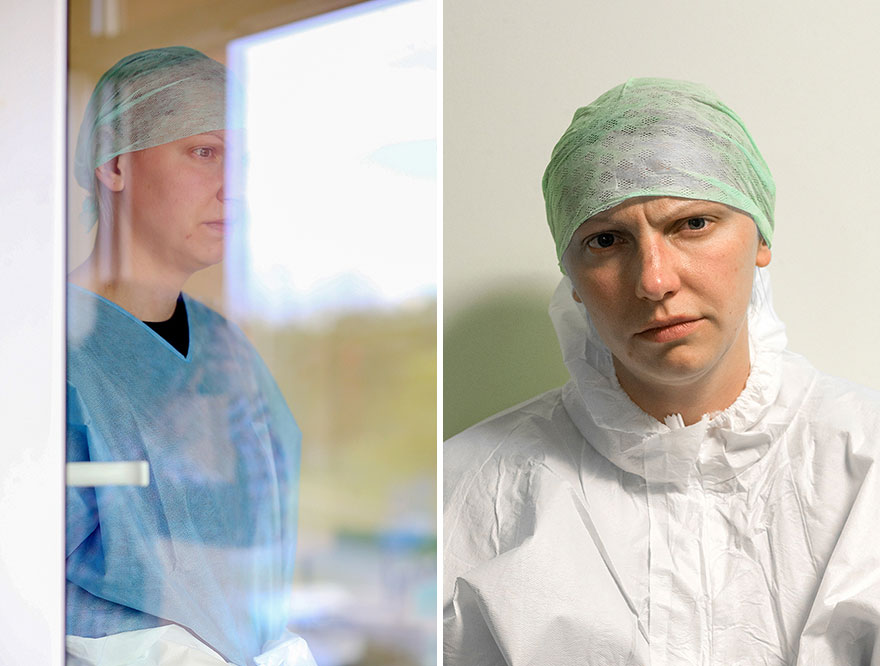 #34 Piotr – Conservator, Department of Medical Equipment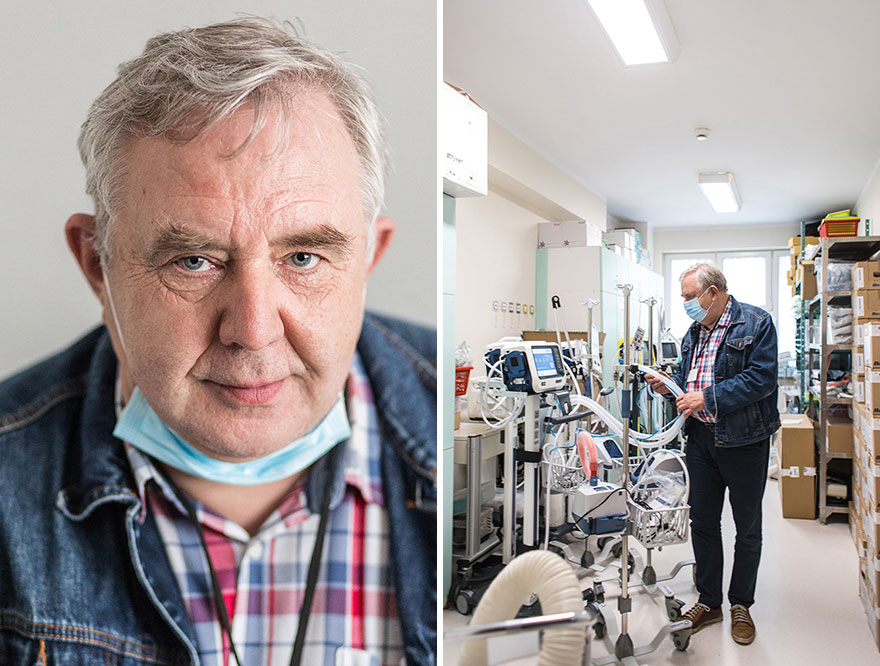 #35 Monika – Maintenance Worker